Our Favorite Things About Louisiana
From authentic dishes and cold brews to adventures into nature, these are just a few of the reasons why we love Louisiana.
There are infinite opportunities to get to know Louisiana, a state known for some of the nation's (if not the world's) friendliest folks, plus the kind of cuisine, music and culture that are found nowhere else.
Here are a few of our favorites, but by no means is this list complete — there's simply too much to see and do! Add these to your Louisiana must-experience list. 
Creole Nature Trail All-American Road
Calcasieu, Cameron and Jefferson Davis Parishes
Starting on the outskirts of Lake Charles and ending at the Lake Charles/Southwest Louisiana Convention & Visitors Bureau, the Creole Nature Trail All-American Road is a network of byways where you'll find more than 400 bird species, alligators galore and 26 miles of Gulf of Mexico beaches. Also called "America's Outback," the Creole Nature Trail takes visitors through 180 miles of southwest Louisiana's backroads. You'll pass through small fishing villages, and national wildlife refuges to reach the little-visited, remote Holly and Cameron beaches. Take a side trip down to Sabine Lake, or drive onto a ferry that takes visitors across Calcasieu Pass. Throughout the trip, expect to see exotic birds; this area is part of the migratory Mississippi Flyway. 
Audubon Nature Institute
New Orleans
New Orleans' Audubon Nature Institute is the umbrella organization for the Audubon Zoo, Audubon Aquarium and Audubon Insectarium. Within the walls and fences of these crowd-favorite attractions are some of the world's most fascinating creatures. Make friends with the giraffes and zebras at the Zoo, walk through the glass tunnel of the newly-renovated Aquarium and look for rays and sea turtles, and chat with rangers at the Nature Institute, a living museum dedicated to conservation. 
Brewery Tours
Throughout Louisiana
Louisiana has been experiencing a craft beer renaissance for most of the past decade, and interest in smaller-batch brews is only increasing. Abita Brewing Company, founded in 1986, is the longest continuously running brewery in the state, and in fact, numerous craft brewery owners got their start at the Covington-based company. Today, you'll find dozens of breweries throughout the state, most with tasting rooms for enjoying a pint on-site. Highlights include Twenty 8 West and Huckleberry Brewing Co. in Alexandria, Broken Wheel Brewery in Marksville, Rally Cap Brewing Company and Tin Roof Brewing Company in Baton Rouge, Great Raft Brewing and Red River Brewing in Shreveport, and so many other breweries in New Orleans and other cities across the Bayou State.
Swamp Tours
Throughout south Louisiana
Just the name "Louisiana" brings to mind images of moss-draped oak trees, bald cypresses with massive, bottle-like trunks and flat-bottom boats effortlessly gliding through waters populated with alligators. On a south Louisiana swamp tour, you're likely to see all of those, plus some unexpected surprises. There are many outfitters who can get you deep into the waters of the Honey Island Swamp (on Louisiana's Northshore) the Manchac Swamp (between Baton Rouge and New Orleans), Barataria Bay (south of New Orleans) and the massive Atchafalaya Basin between Baton Rouge and Lafayette. All swamps have their own stories to tell, and with the help of expert local guides, you're guaranteed to have the kind of adventure you'll only find in Louisiana.

Learn more about swamp tours.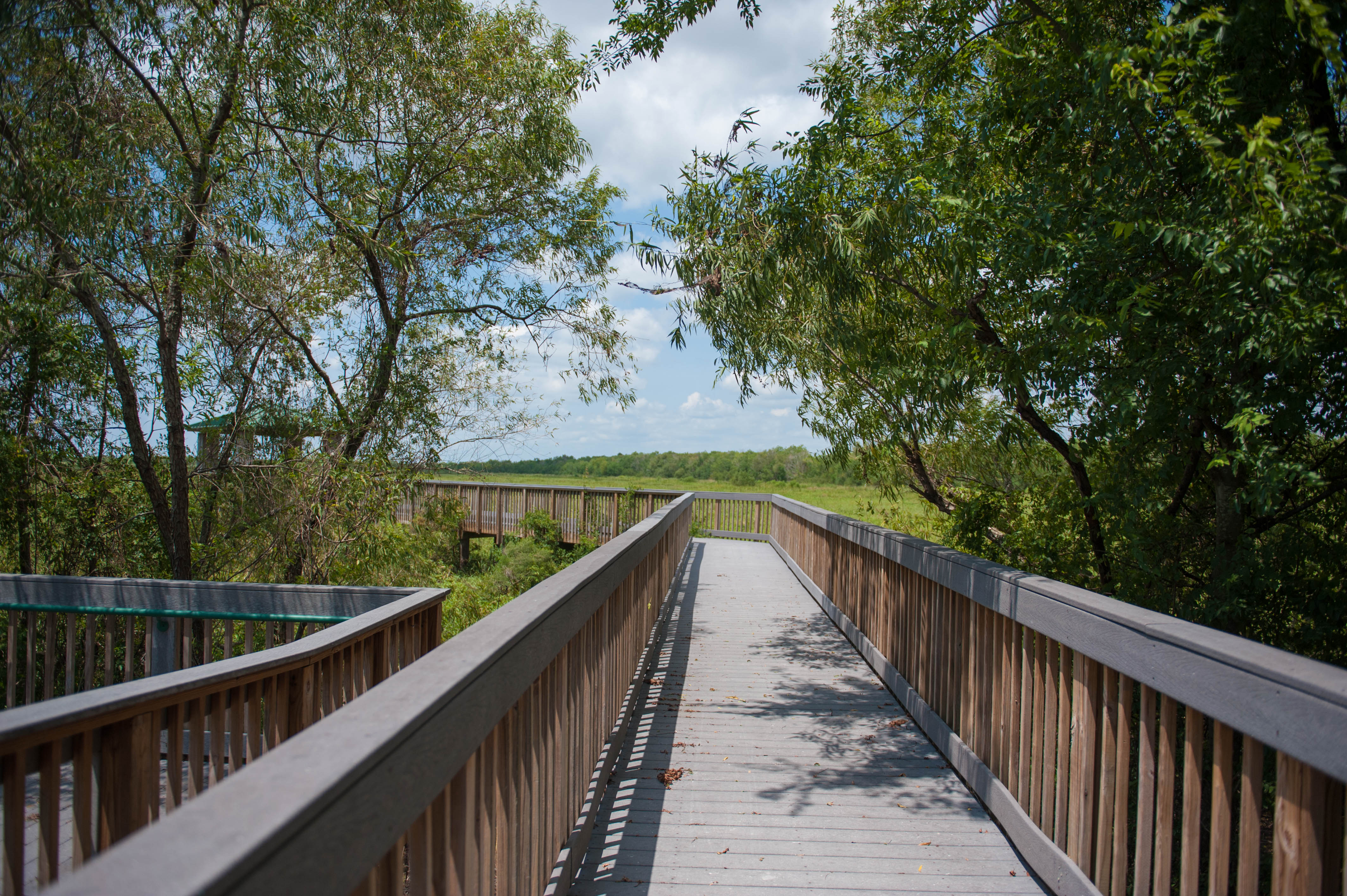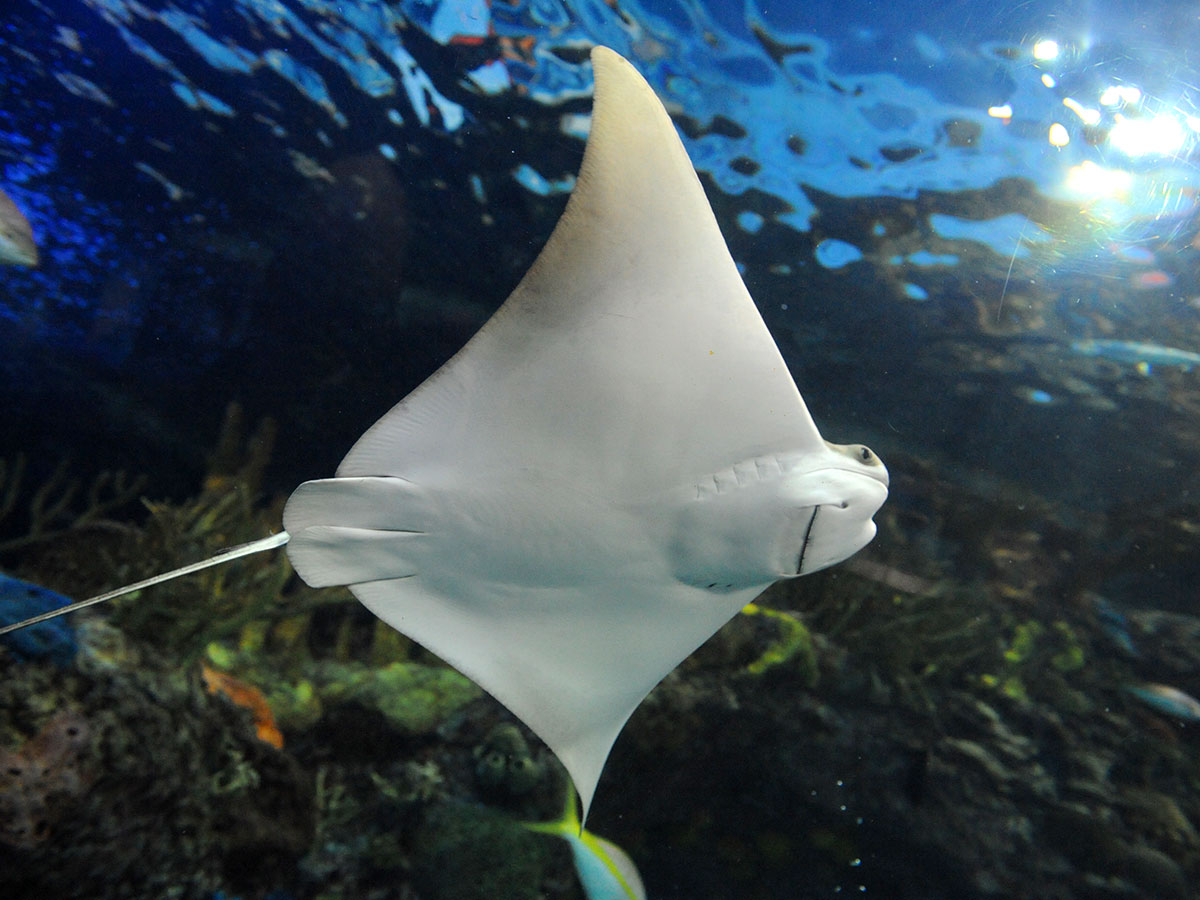 Audubon Aquarium of the Americas
Swamp tours offer a different view of the landscape.
Deep Sea & Freshwater Fishing
Throughout Louisiana
Cast a line into Louisiana's freshwater marshes or salty Gulf of Mexico waters, and you're just bound to get something tasty on the line. It's no coincidence that Louisiana is both an incredible destination for seafood lovers and fishing fanatics — with an enviable selection of some of the Gulf's best tasting fish and oysters, you don't have to venture far to catch your dinner. Top saltwater fishing charters can be found in Venice, Cocodrie, Chauvin and Grand Isle, while freshwater charter operations can be found throughout central and north Louisiana (Toledo Bend Reservoir being one of the top choices among them).

Learn more about Louisiana fishing.
Cajun Dining and Dancing
South Louisiana
The sounds of Cajun and zydeco music are still resonating throughout south Louisiana, with bold flavors to match the mood. Hear Cajun and zydeco music at spots like Blue Moon Saloon and Grant Street Dancehall in Lafayette, learn about the history of south Louisiana music at Vermilionville in Lafayette, the Zydeco Hall of Fame in Opelousas and the Swamp Pop museum in Ville Platte. Visitors looking for authentic Cajun cuisine in the area have too many options to list here, but rest assured, most anywhere you go you'll find flavors to fall in love with.

Learn more about Cajun music in Louisiana and learn about top Cajun culture experiences.
Louisiana State Museums
Throughout Louisiana
The Louisiana State Museum system covers lifetimes of Louisiana history, told at destinations throughout the Bayou State. Start your journey in the state's capital city, Baton Rouge, where you'll get oriented with Louisiana's rich history at the Capitol Park Museum. New Orleans is home to numerous Louisiana State Museum locations within walking distance: The 1850 House, Cabildo, Presbytère and New Orleans Jazz Museum at the Old U.S. Mint among them. Head to rural Patterson to learn lesser-known stories of Louisiana history at the Wedell-Williams Aviation and Cypress Sawmill Museum, discover Louisiana's plantation life at the E.D. White Historic Site in Thibodaux, and walk the halls of the Louisiana Sports Hall of Fame & Northwest Louisiana History Museum in downtown Natchitoches to uncover stories of Louisiana icons. 

Which museum do you want to visit? 
History Tour of Natchitoches
Natchitoches and the surrounding area
Natchitoches is the oldest city in the Louisiana Purchase, and both the city and its surrounding towns are filled with historical sites that tell of the state's unique cultural history. Start your journey just by walking through Natchitoches itself, where you'll find charming restaurants and shops in its 33-block downtown historical downtown district. A short drive outside of Natchitoches are numerous Louisiana State Historic Sites (Fort St. Jean Baptiste and Los Adaes) and the plantations of Cane River Creole National Historical Park. 

Discover the top things to do in Natchitoches.
Overnight Stay in Louisiana State Parks
Throughout Louisiana
Louisiana offers countless ways to see its great outdoors. In addition to so many other attractions, Louisiana State Parks offers camping opportunities ranging from backcountry camping to deluxe cabin stays. Sleep in a waterfront cabin at Chicot State Park in Ville Platte, deep in the forest at Chemin-A-Haut State Park in Bastrop, on the Lake Pontchartrain waterfront at Fontainebleau State Park in Mandeville or near the beach at Grand Isle State Park in Grand Isle. 

Check out the latest glamping options from Tentrr and book your reservation.
Poverty Point World Heritage Site
Pioneer
Deep in the heart of northeast Louisiana, yet conveniently located near Interstate 20, Poverty Point World Heritage Site is an archaeological marvel whose origins date back thousands of years. A collection of ancient earthworks near Bayou Maçon, Poverty Point was once a busy trading center where goods were moved up and down the Mississippi River and its tributaries. Visit the on-site museum and walk the grounds where ancient builders once worked.
 
Charter fishing in the Gulf of Mexico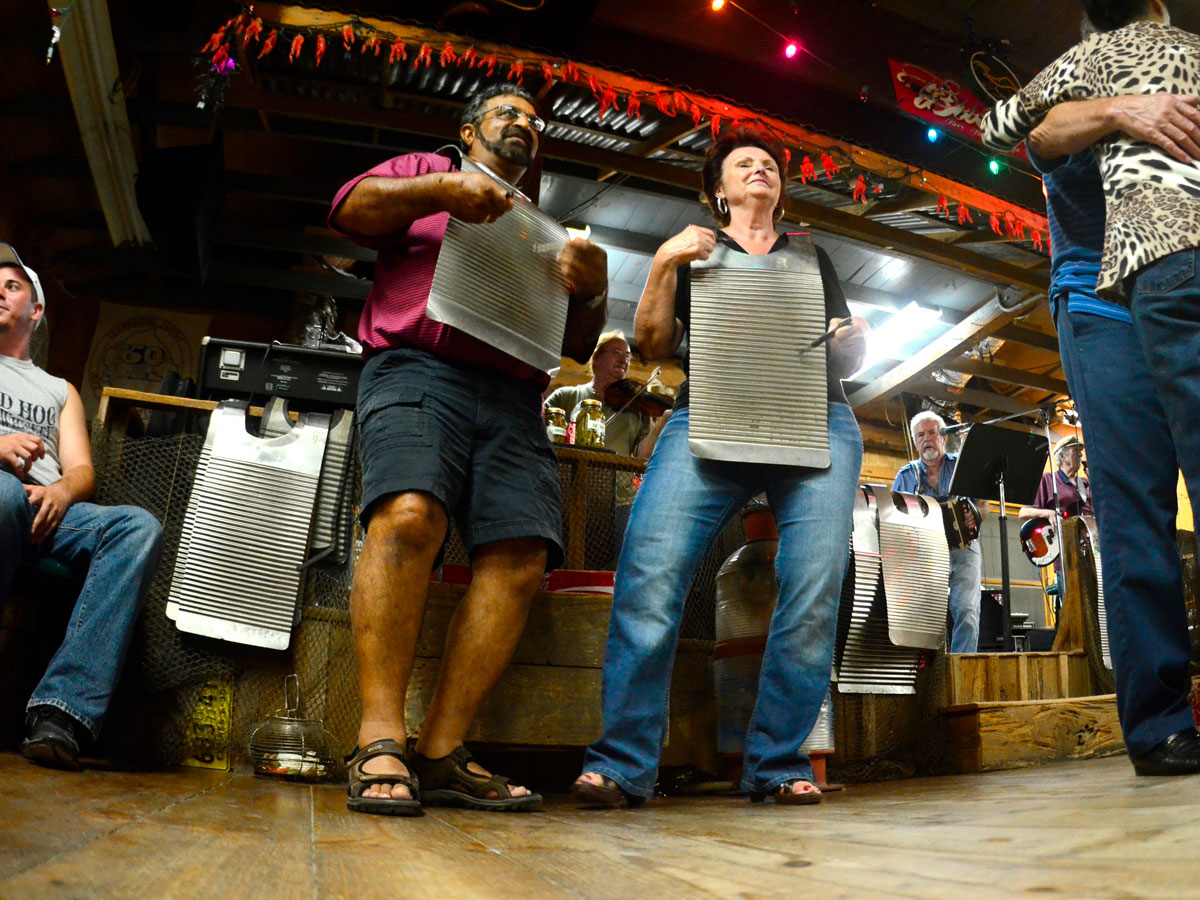 Live Cajun and zydeco music.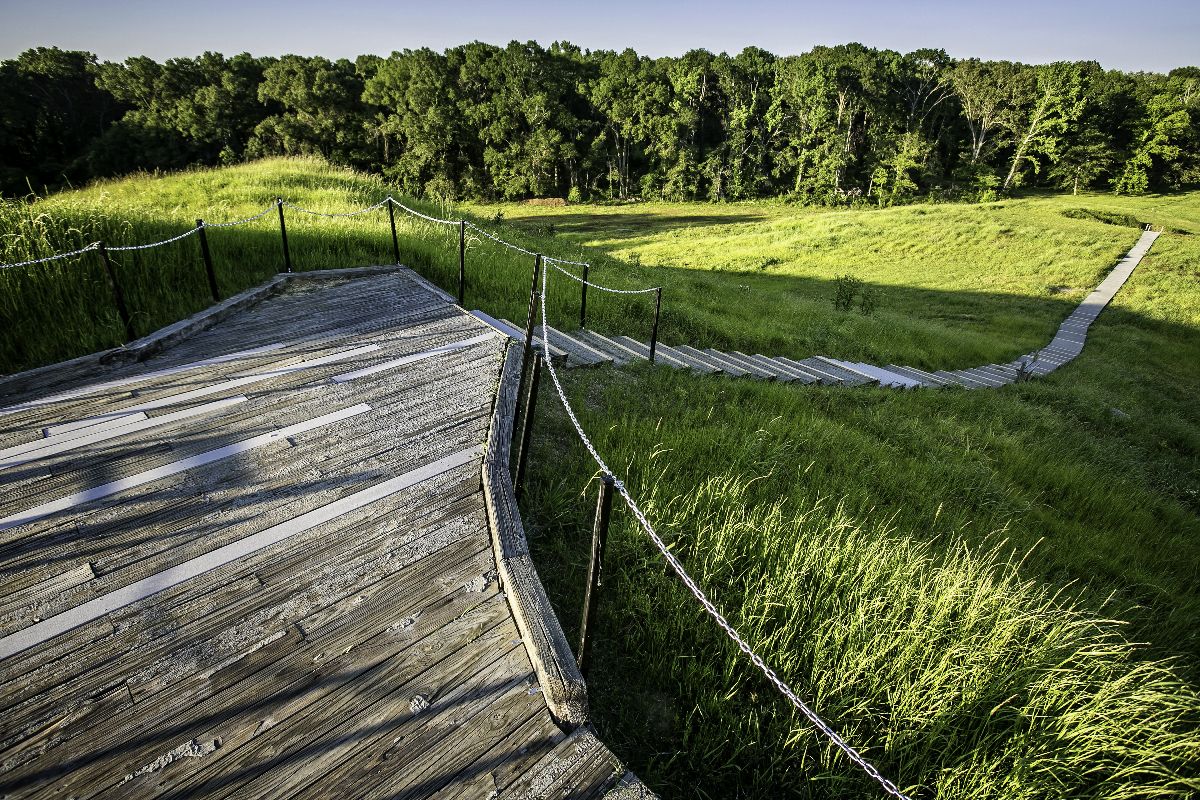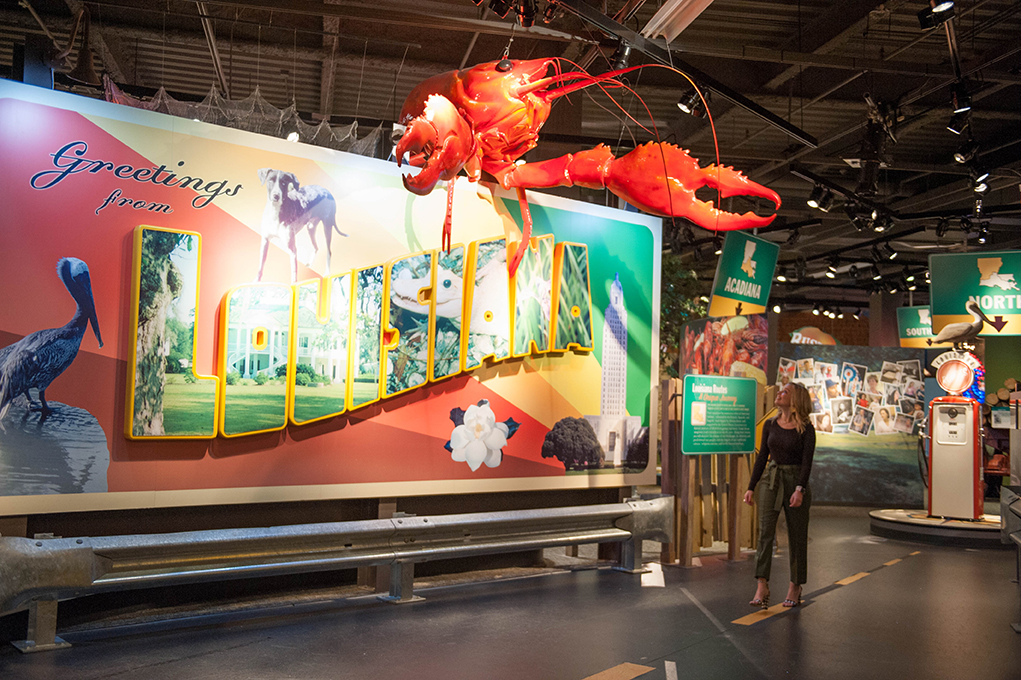 Capitol Park Museum in Baton Rouge.
Louisiana's African American Heritage Trail
Throughout Louisiana
Louisiana's rich cultural fabric would not be so vivid without the contributions of Africans and African-Americans. Sites including Laura Plantation: Louisiana's Creole Heritage Site and the Whitney Plantation tell stories of enslaved Africans who worked in the big houses, kitchens and sugar cane fields of south Louisiana, maintaining their culture throughout countless hardships. The Delta Music Museum in Ferriday and the New Orleans Jazz Museum honor Black contributions to Louisiana music. Congo Square in New Orleans is hallowed ground, where African Americans once played music that eventually became jazz. And at Dooky Chase's Restaurant in New Orleans, where numerous presidents, Martin Luther King, Jr. and James Baldwin once dined, Chef Leah Chase was famous for saying, "In my dining room, we changed the course of America over a bowl of gumbo and some fried chicken."

Learn more about Louisiana's African American Heritage Trail.
French Quarter
New Orleans
Louisiana's most famous neighborhood, the French Quarter, is also among its most scenic. In the morning, you can have a café au lait and beignet (a powdered sugar-covered fried dough treat at the iconic Cafe Du Monde), walk along the levee overlooking the Mississippi River and peruse the goods at the outdoor French Market. Head to one of the city's many museums, antique stores or shops on Royal and Decatur streets in mid-morning before grabbing a po-boy or muffuletta sandwich for lunch, and in the afternoon and evening hours, take a ride aboard a mule-drawn carriage, steamboat cruise or pedicab before dining at one of New Orleans' numerous Creole restaurants that have been in business for generations. 
Mardi Gras
Throughout Louisiana
Mardi Gras is just one of many reasons Louisiana has gained a reputation for being the nation's most festive state. Mardi Gras isn't just based in New Orleans and it isn't just a day (also known as Fat Tuesday) — it's also a season, running from Twelfth Night (also known as Epiphany) to Ash Wednesday. Visitors can also get a feel for the festivities anytime of the year. Check out the Mardi Gras Museum of Imperial Calcasieu in Lake Charles, home to a stellar collection of Carnival costumes and artifacts from past decades. Or see the Mardi Gras: It's Carnival Time in Louisiana exhibit at Louisiana State Museum's The Presbytère in New Orleans to learn about the state's rich Mardi Gras history. You can see Mardi Gras being built year-round at Mardi Gras World in New Orleans, where some of the biggest and best parade floats are being constructed.

Learn more, see images and watch videos about Mardi Gras.