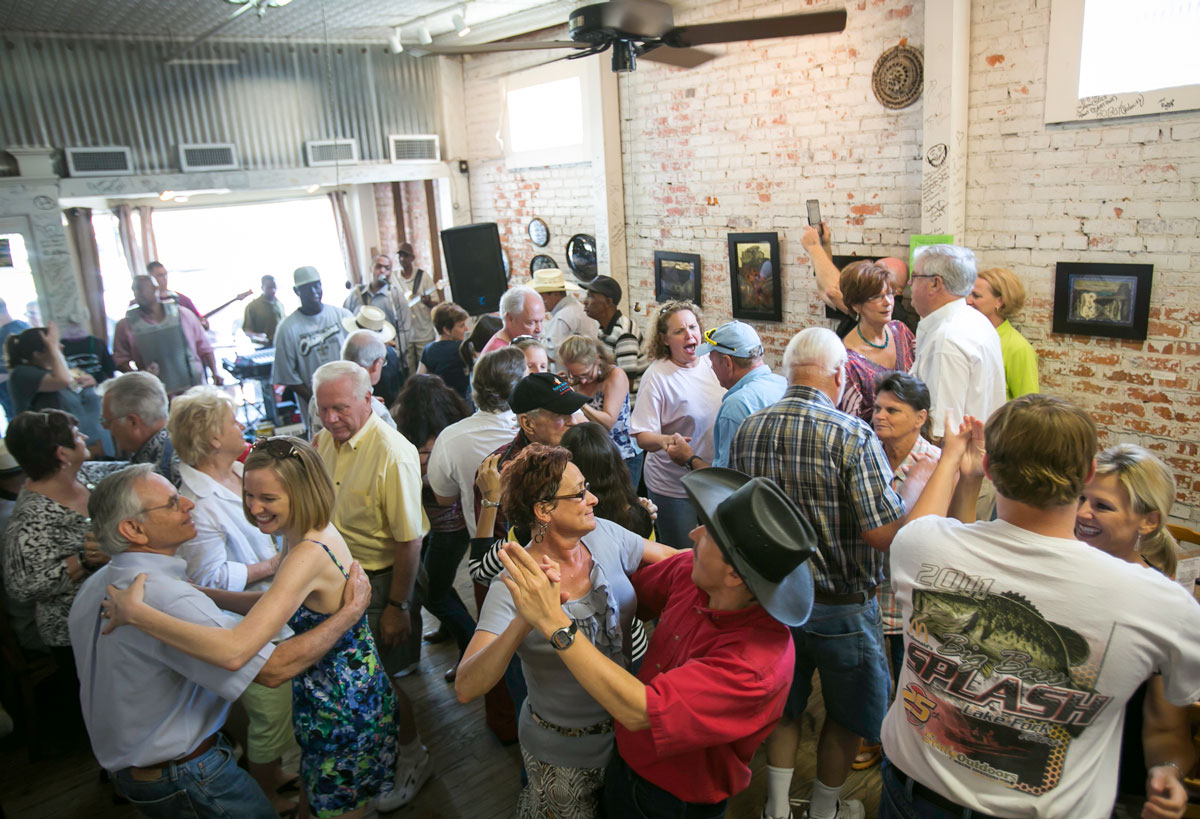 10 Cajun Essentials: Guide to Cajun Culture in Louisiana
Want to experience everything Cajun? Try these top ten Cajun things to do in Louisiana.
The Cajun culture in Louisiana is so different from the rest of Louisiana — and the U.S. in general! Since 1755, the Cajuns have created their own cuisine, musical styles and dialect (known as Cajun French). The Acadiana area even has its own capital (Lafayette), complete with a flag honoring its Spanish, French and Catholic roots. So get ready, once you've tried a bite of crawfish pie or boudin sausage, you can thank a Cajun.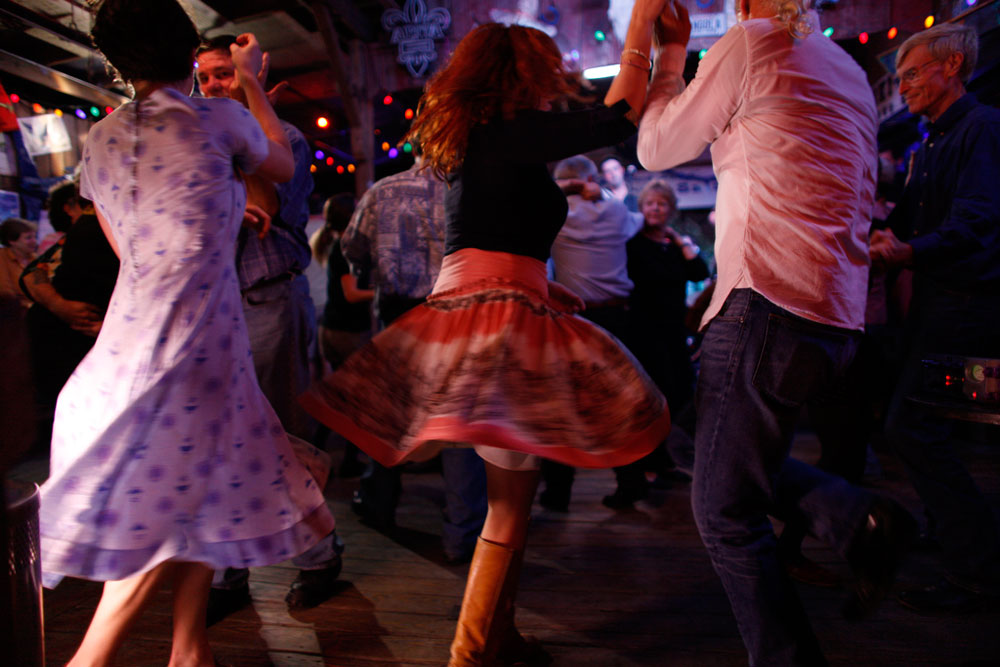 Head to the Blue Moon Saloon for a Cajun dance party called a fais do-do.
Experience a Cajun dance party called a fais do-do.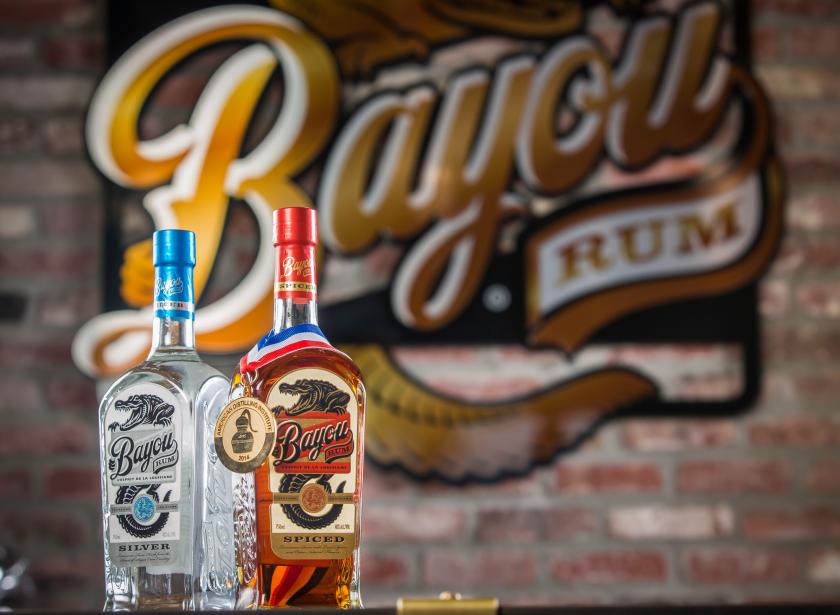 After you tour of Louisiana Spirits Distillery, sample a variety of liquors at the tasting room.
Top Cajun Things to Do in Louisiana
1. Kick up your heels at a fais do-do.
You know it when you hear it: Cajun music is the lively, irresistibly danceable counterpart to the region's spicy cuisine. The upbeat sounds of fiddles, accordions and acoustic guitars ring throughout the dancehalls and restaurants of south Louisiana, and if you spend even just a little time down there, you're sure to find a party known as the fais do-do (pronounced fay doe doe). Grab a glass of Abita beer at the Jolly Inn in Houma or head to Fred's Lounge in Mamou for authentic Cajun music. Don't miss the Blue Moon Saloon in Lafayette for live music and great dancing. the World Championship Gumbo Cookoff in New Iberia to see one of the state's largest fais do-dos. Get the guide to live music venues across Louisiana.
BONUS: Start to converse with the locals with this simple guide to help you learn how to speak Cajun.
2. Cajun food: Eat what the locals eat.
Cajun cooking is known around the world for its unmistakable spice and uncommon flavors. Gumbo, jambalaya, boudin — there are more dishes to try here than you can fit into one trip. Taste outstanding Cajun dishes in such restaurants as Rita Mae's Kitchen in Morgan City, A-Bear's Café in Houma and Steamboat Bill's in Lake Charles.  
BONUS: Learn the difference between Cajun and Creole food.
3. Learn about Cajun traditions.
The Cajuns' exile from Nova Scotia in 1755 is a story more worthy of a Hollywood film than just history books. Today, you can learn about the people also known as the Acadians at the Acadian Museum in Erath and at the Acadian Memorial in St. Martinville.
4. Visit Lafayette.
Louisiana's fourth largest city is also the capital of Acadiana. Set smack in the middle of Cajun Country, Lafayette is a town well known for its restaurants (the city is said to have more per capita than anywhere else in the nation), a claim bolstered by AAA Southern Traveler, which once named Lafayette the "tastiest town in the South."  Discover Lafayette restaurants.
5. Travel the backroads and bayous.
There are great driving tours around this part of the state. The Creole Nature Trail All-American Road is 180 miles of remote highway spanning southwest Louisiana, and visitors to its website can download free maps and audio tours. The America's Wetland Birding Trail is a driving tour that takes visitors to sites across 22 southern Louisiana parishes, where visitors can see birds on their way to nesting grounds in South America (or on their way back).
6. Cast a line.
Ready to go fishing? Cast a line and reel in your own Cajun-style dinner. Double Down Charters in Chauvin and Custom Charters in Houma will set you up with an offshore or inland fishing trip you'll be bragging about to friends long after you've stepped ashore. If you prefer to go solo, you'll find fine fishing spots at Vermilion Bay and Grand Isle State Park. Learn more about fishing in Louisiana.
7. Respect the swamp monsters.
Alligators are known as the "king of the swamps" for good reason — some of these bad boys measure up to 13 feet long, weighing in at over 500 pounds. One of the best ways to see 'gators and other creatures of the bayous is by getting off dry land and onto the water. Airboat tours offer an adrenaline rush like no other, while houseboat rentals and swamp tours in the Atchafalaya Basin will get travelers into some of Louisiana's most remote reaches. Discover all the ways to take a swamp tour.
8. Sip the local spirits.
There's a small-batch liquor renaissance going on in Louisiana, and much of it is taking place in Cajun Country. Louisiana Spirits in Lacassine began producing Bayou Rum in 2011. Three childhood friends vowed to utilize one of Louisiana's oldest crops, sugar cane, to create the best Louisiana rum (Louisiana's oldest liquor) for the world to enjoy. Stop by for a visit and taste for yourself. Distillery tours are offered seven days a week from 10 am to 4 pm.
9. Do Mardi Gras Cajun-style.
There are two sides to Mardi Gras. There's the kind you know — floats, beads, parades — and another kind, lesser known to those outside Louisiana. Cajun Mardi Gras is a tradition you'll find in Church Point, Mamou and Eunice, wherein masked men team up on horseback early on Mardi Gras day and ride through town searching (ceremonially) for ingredients to use in a big pot of communal gumbo. Find out more about Cajun Mardi Gras.
10. Take a piece of Acadiana home with you.
Collecting Cajun souvenirs is a great way to celebrate an unforgettable trip. Take a tour of the TABASCO Factory in Avery Island and stock up on your hot sauce supplies. Find albums by Steve Riley & the Mamou Playboys and Wayne Toups at House Rockers Record Shop in Lafayette, or take home a one-of-a-kind piece of local Louisiana art from Paul Schexnayder Studio + Gallery in New Iberia.