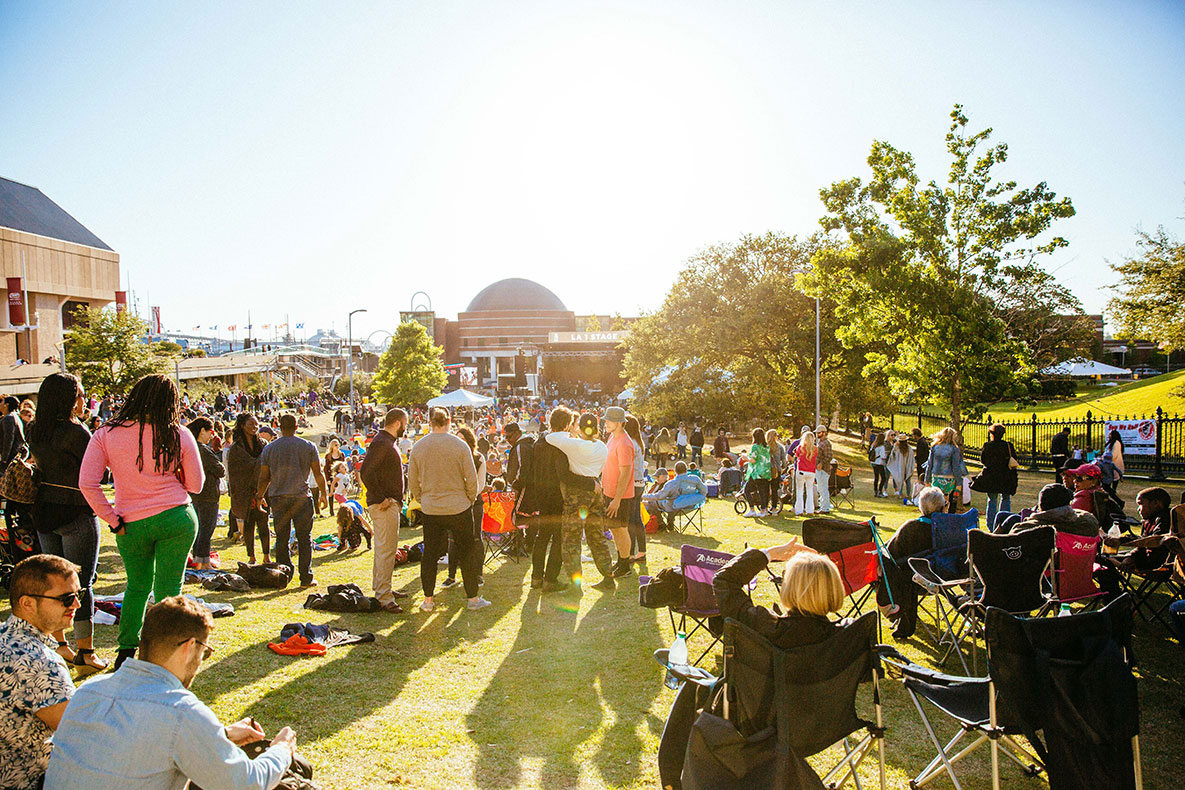 Celebrate Summer Festivals in Louisiana
There's no better way to spend a summer vacation than at one (or more) of Louisiana's festivals.
*Always check the festival websites for the most up-to-date information, as events and dates are subject to change.
With more than 400 fairs and festivals scheduled annually around the state, you can consider Louisiana the "festival capital of the world." Make a trip to celebrate some of our favorite things here in Louisiana – food, music and culture. Here's just a sampling of what festivals we have to offer during the summertime.
Food Festivals
In Louisiana, we know how to eat. So much so that we find reason to celebrate! At festivals like the Beauregard Watermelon Festival and the French Market Creole Tomato Festival, fresh local produce is honored. Check out the melon carving and canning contests at the Watermelon Fest, and see the Ripe & Ready Secondline while sipping a bloody Mary at the Creole Tomato Fest.
Seafood is abundant in Louisiana, and there are several great places to get a taste during the summer. The Jean Lafitte Seafood Festival, taste Cajun and Creole food or take a swamp tour adventure. The Louisiana Catfish Festival takes place in Des Allemands, officially proclaimed as the Catfish Capital of the Universe in 1980, so you know it's the real deal. Try a catfish po'boy, catfish platter, catfish boulettes and more. Delcambre Shrimp Festival offers signature shrimp dishes like boiled and fried shrimp, shrimp sauce piquante, shrimp salad and more. Delcambre is a productive shrimping town, so the bounty is super fresh.
And of course, grabbing a Natchitoches meat pie at the Natchitoches Meat Pie Festival is a must – it's the city's signature dish! Can't pick a dish? Got a craving for Cajun flavor? Get a sampling of it all at the Cajun Music & Food Festival in Lake Charles!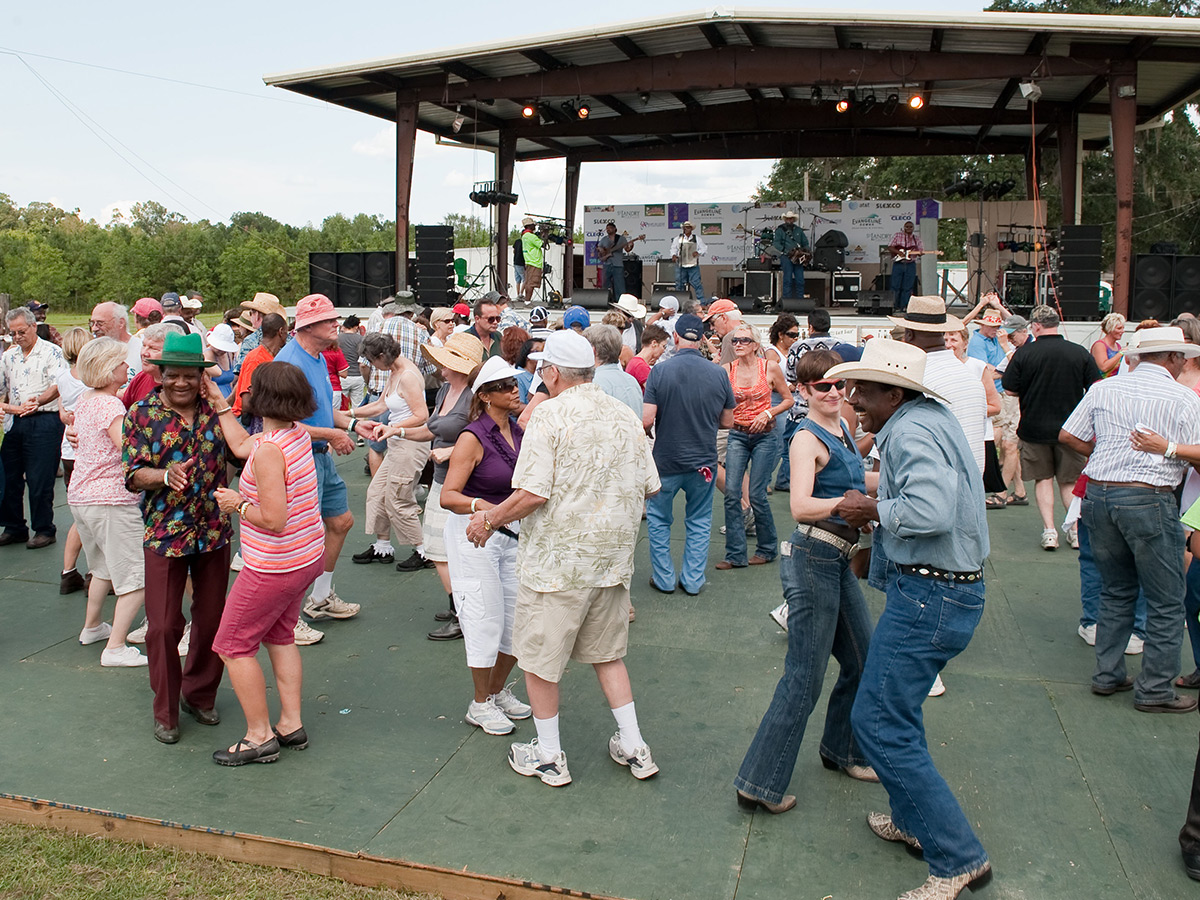 Tap your toes at the Original Southwest Louisiana Zydeco Festival in Opelousas.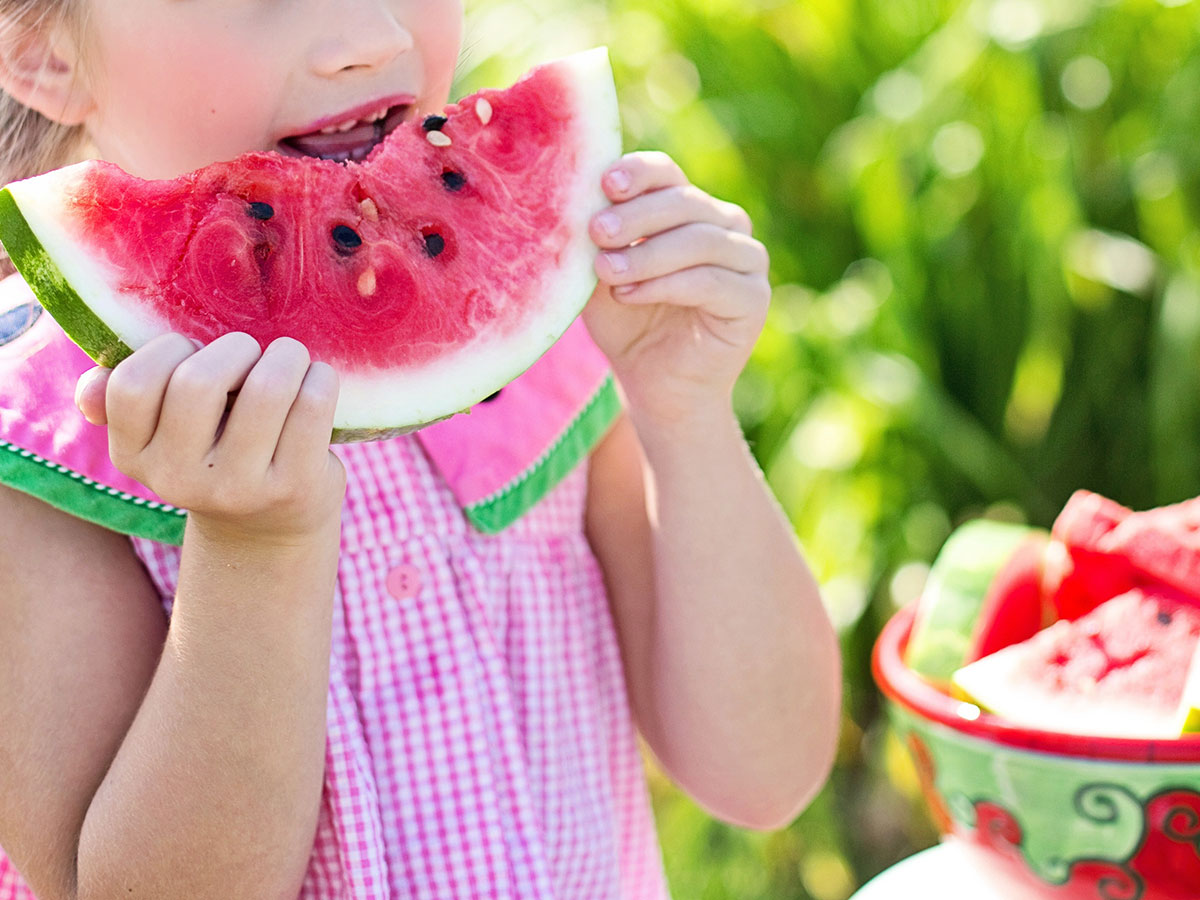 Cool off with juicy watermelon at the Beauregard Watermelon Festival.
Louisiana Sugar Cane Festival Parade.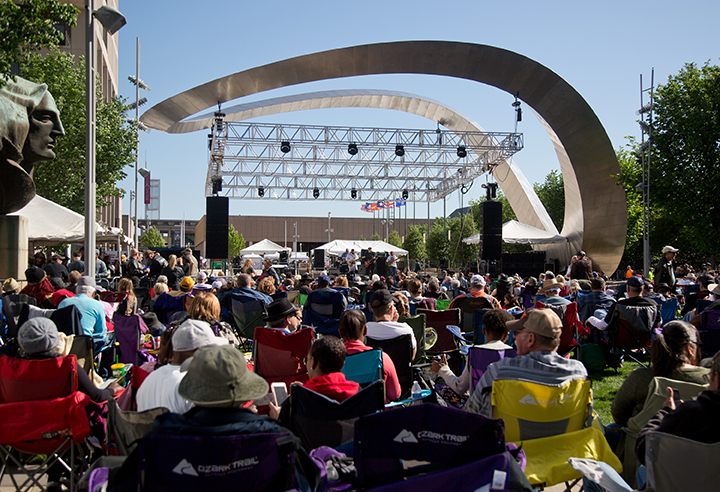 Get your groove on at the Baton Rouge Blues Fest.
Music Festivals
At any moment, Louisiana is filled with the sounds of jazz, zydeco, blues and everything in between. Ever heard of swamp pop music? Experience this unique music genre at the Swamp Pop Music Festival in Gonzales.
Hear the accordions and washboards of Cajun and Zydeco music at the Lebeau Zydeco Festival, the Original Southwest Louisiana Zydeco Festival in Opelousas and the Mamou Cajun Music Festival where you'll be sure to get up on your feet and cut a rug. In addition to Cajun music, the Marshland Festival in Hackberry features popular country and classic rock performers.
Fan of the blues? The Highland Jazz & Blues Festival in Shreveport is a must-visit. And we'd be remiss if we didn't mention the Satchmo SummerFest in New Orleans, which celebrates the life, music, and legacy of Louis "Satchmo" Armstrong. The multi-day festival features intellectual seminars from well-known jazz and music scholars, along with impressive music ranging from traditional and contemporary jazz to brass bands and more.
Cultural Festivals
Louisiana has such a strong history that influenced the economy, culture and traditions that are still not only practiced, but celebrated, to this day. In Morgan City, the Louisiana Shrimp & Petroleum Festival honors both the local fishermen and petroleum industry that have influenced the area. The Blessing of the Fleet and water parade on Berwick Bay highlights participating shrimp boats, pleasure craft and the biggest "muscle boats" of the oilpatch. While in town, take a tour of the Mr. Charlie Oil Rig - the only place in the world where the general public can walk aboard an authentic offshore drilling rig.
Since 1949, the Louisiana Cattle Festival & Fair in Abbeville has celebrated the state's cattle industry with Outstanding Cattleman, Restauranteur of the Year, Cattle Livestock Show. And since 1937, the Louisiana Sugar Cane Festival has celebrated the sweetest thing of all – sugar – with a Blessing of the Crops and a parade with the reigning King Sucrose and Queen Sugar.
In 1977, a trademark bearing the title "Gueydan, LA. - Duck Capital of America" was recorded and validated with the Secretary of State. The Gueydan Duck Festival, appropriately, highlights the hunting heritage of the Acadiana region, the Duck Festival a Duck and Goose Calling Contest, Skeet Shooting, Dog Trials, Duck Dash, and Decoy Carving.
Last, but certainly not least, Essence Festival is the largest African-American culture and music event in the United States. Attendees to the New Orleans festival experience panel discussions, demonstrations, workshops, shopping, meet and greets, and live music featuring some of the best in R&B, soul, funk, gospel and hip-hop.
We've always believed that there's more fun to have in Louisiana than just about anywhere else. If this list of incredible festivals hasn't convinced you, come on over and let us show you in person. Foodies, adventure-seekers, heritage lovers and fun-seeking families will not be disappointed with all there is to do at Louisiana's festivals. For more about Louisiana's abundance of food, music, culture and every quirky festival in-between, take a peek at our festivals calendar. 
Find more festival fun with Louisiana's Spring Festivals and Fall Festivals.