5 Great Group-Friendly Attractions
The more the merrier! See how you can get the most out of your group trip to Louisiana.
Louisiana Sports Hall of Fame
The Louisiana Sports Hall of Fame is a must-stop for the avid sports fan. Celebrating the accomplishments of Louisiana athletes and coaches, the museum includes exhibits and interactive media tracing the history of Louisiana sports and highlights the importance of sports to Louisiana culture. See memorabilia and read the stories of athletes such as Archie Manning, Willis Reed, Shaquille O'Neal and Chanda Rubin. Groups of 15 or more receive a 20% discount on admission tickets with reservations.
Gators and Friends Adventure Park
See more than 150 Louisiana alligators as they show off their impressive jaws and furious snaps during Gators and Friends Adventure Park's daily feeding shows. For something a little more cuddly, take a walk through the exotic petting zoo, where you can interact with more than 20 types of animals such as lemurs, kangaroos, llamas, and more. Gators and Friends is more than just animal experiences, though. To get your heart pounding, try out one of their zip line courses. After traversing the course, you will find yourself zooming right over the alligator habitat. Talk about a rush!
See authentic sports memorabilia at the Louisiana Sports Hall of Fame.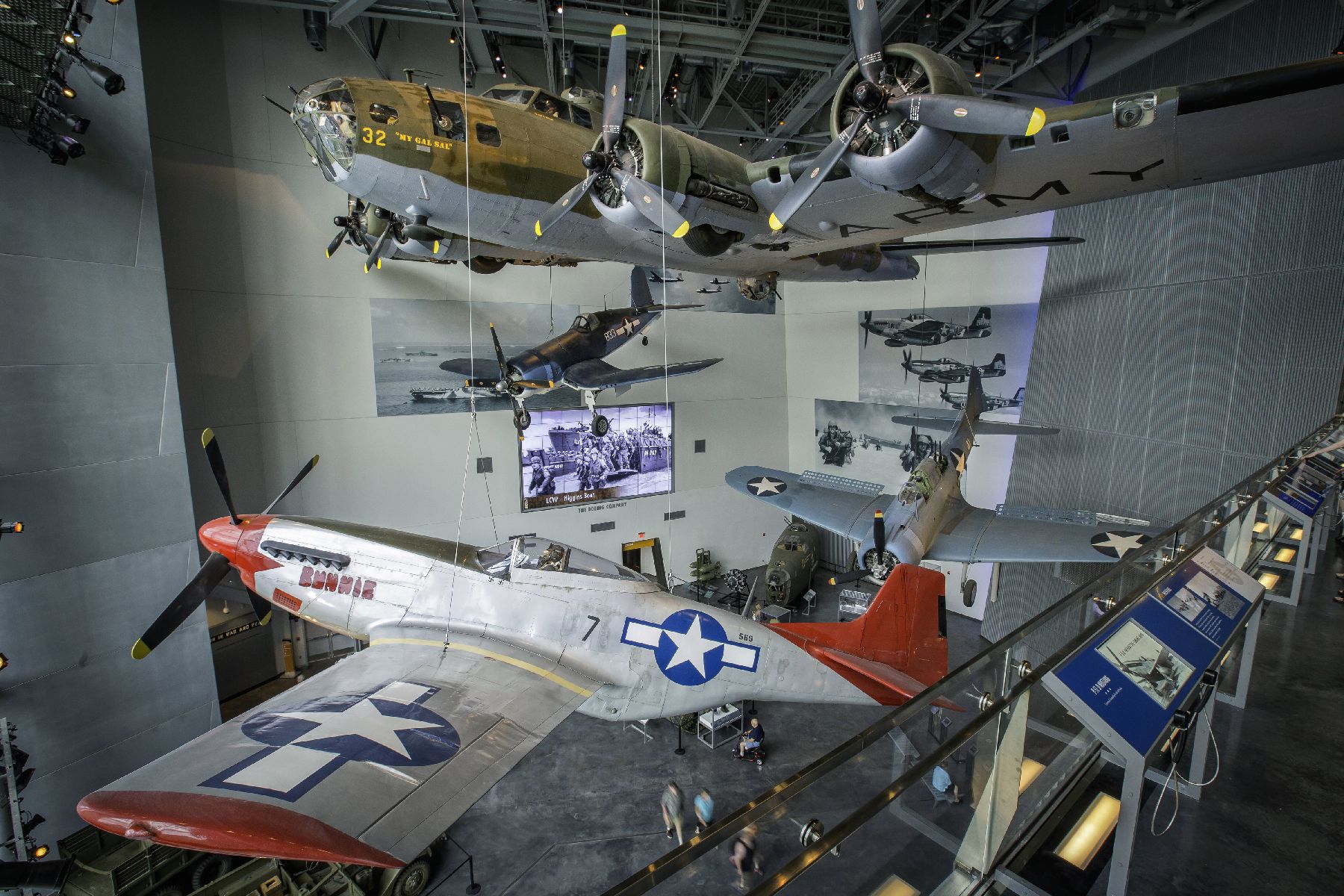 Aviation exhibit at the National WWII Museum.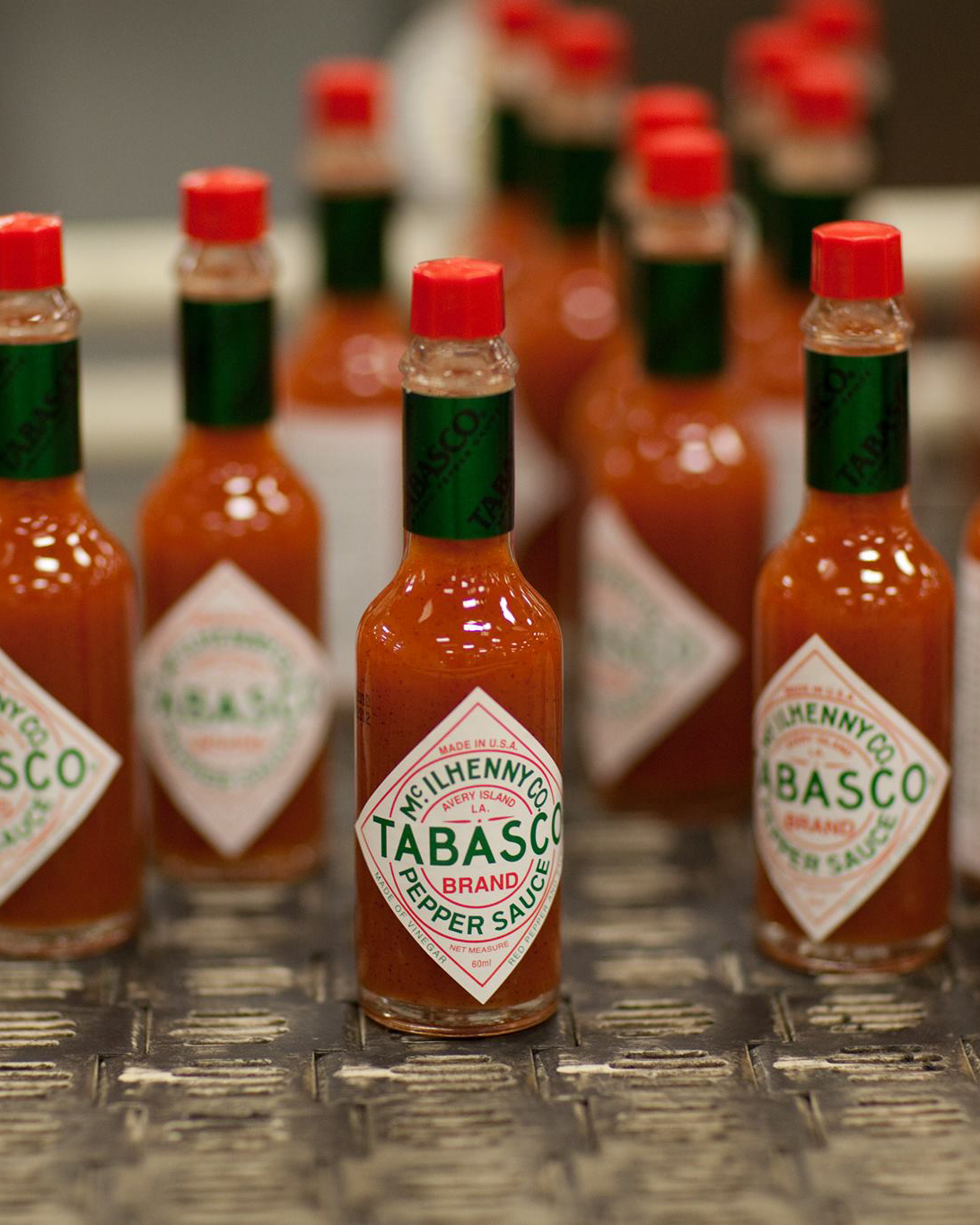 See Tabasco sauce being bottled.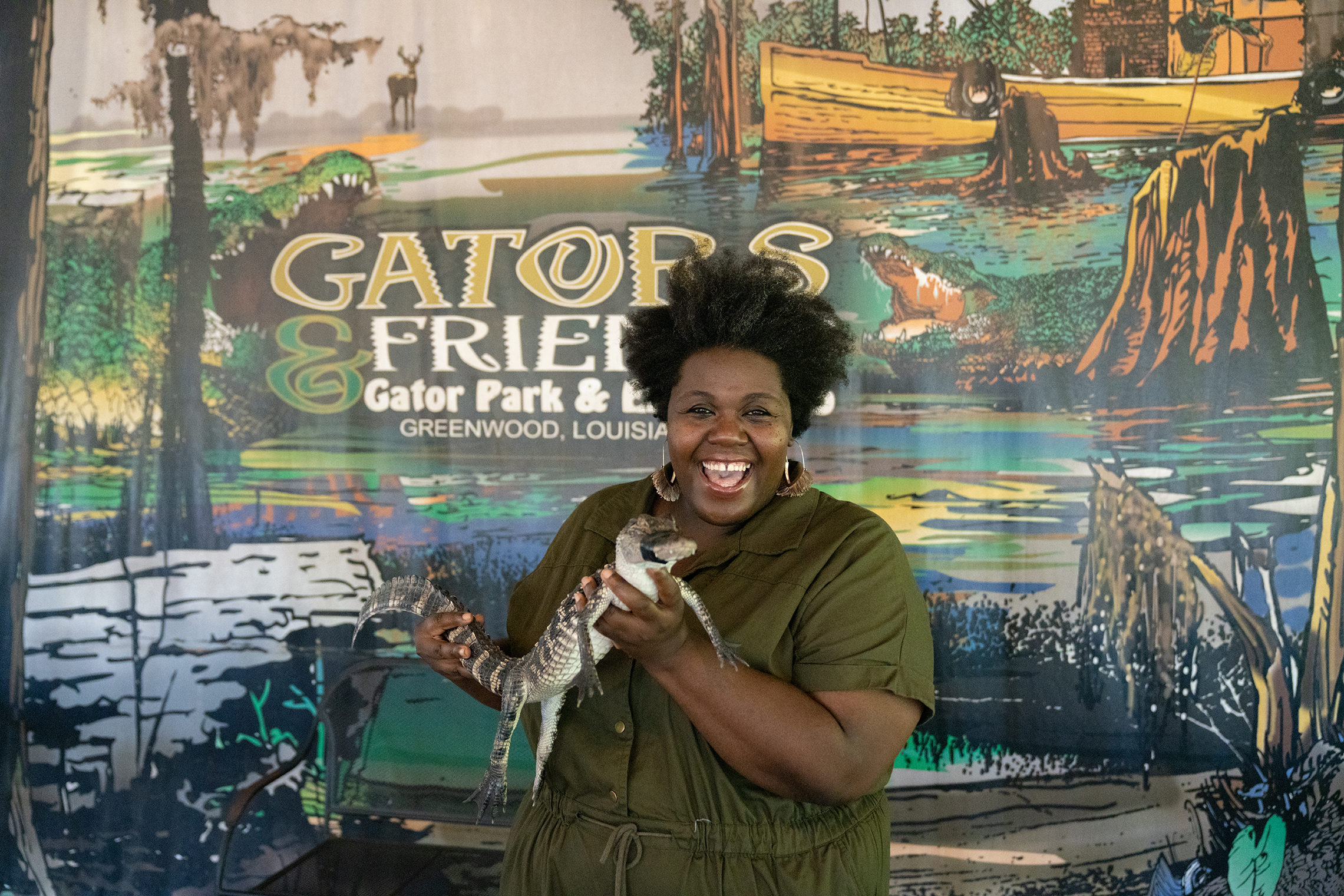 Get up close to gators at Gators & Friends.
National WWII Museum
The exhibits of the National WWII Museum are expansive, immersive, and altogether extraordinary. The museum expertly walks you through the global impact of WWII with explorations of "The Road to Tokyo," "The Road to Berlin," and "The D-Day Invasion of Normandy." Your group will be fascinated by the interactive experiences, such as "Beyond all Boundaries," a 4D film that will transport you to the front lines, or "Final Mission," where guests relive the last epic battle of the USS Tang submarine.
Group rates and packages are available with reservations. The museum's restaurants can even create special culinary experiences for groups of 10 or more.
Lafayette Science Museum
Nestled in the heart of downtown Lafayette, the Lafayette Science Museum is a hands-on exploration of discovery, with fun experiences for curious minds of all ages. Your group will have the chance to touch the electrifying plasma globe, experience virtual reality, and much more.
Group rates are available upon request.
Tabasco Factory Tour
Tabasco sauce is part of the quintessential Louisiana experience, and your group can see exactly how it's made with a tour of the Tabasco Factory on Avery Island. The self-guided tour includes the Tabasco Museum, Pepper Greenhouse, Salt Mine diorama, and the Tabasco Country Store. Are you an adventurous eater? After you tour the factory, head to the back of the Tabasco Country Store to try every flavor of Tabasco sauce, as well as products made with the sauce such as chili, bbq, and ice cream. Your group will also have the opportunity to have a delicious meal at Restaurant 1868 and explore the 170-acre nature beauty of Jungle Gardens.
Groups of 20 or more can contact the group tour office for discounted tour rates.
With exceptional cuisine, abundant outdoor experiences, fascinating history, and toe-tapping music, Louisiana has so many experiences to offer your group. As you plan your visit, be sure to explore LouisianaTravel.com to find even more options for your trip.