Louisiana's Scrumptious Food Trails
Each region of the state has its own unique specialty.
Louisiana is a state of true foodies. So much so that food trails have popped up in order to display each region's best culinary offerings. There's no better way to eat through the state than by following these food trails that have been curated by the locals themselves. You know this is the real deal!
Andouille Trail
Louisiana's Andouille Trail pays homage to Louisiana's original take on a spicy sausage link. But be aware – don't call it "sausage" or a local might look at you sideways. Andouille is its own thing. It's in the River Parishes area that French and German heritages combined to create this unique delicacy. Everyone here has adopted their own recipes, many passed down by generations, that vary based on seasonings, the coarseness of the grind, and the wood used to smoke it. The Andouille Trail is the best way to taste all of the local offerings and pick your favorite adaptation.
Try it at: Spuddy's Cajun Foods & Cajun Cooking Experience in Vacherie, Tod's Catering and Specialty Meats in Lutcher, Wayne Jacob's Smokehouse in LaPlace, Don's Country Store in Reserve, Buddy B's in Garyville.
Bayou Country Crawfish Trail
We know…you know…Louisiana LOVES crawfish. Can't get enough. The Bayou Country Crawfish Trail is a crawfish haven that features over 30 trail stops where you can find crawfish served in any way you can imagine. Boiled, fried, stuffed in a po'boy, stewed in an étouffée – you name it! You'll find some of the best Louisiana crawfish dishes year-round along this trail.
Try it at: Boudreau & Thibodeau's Cajun Cookin' in Houma, Big Boy's Seafood in Thibodaux, Cajun Critters Seafood in Houma.
Cajun Boudin Trail
To be brief – boudin consists of rice, pork and spices in a sausage casing. Of course, this description doesn't do it justice as this is a long-standing staple unique to the Acadiana region. Like Andouille, it's not "sausage" but deserves its own category. Lafayette's Cajun Boudin Trail honors boudin's right to be celebrated. While the classic boudin link is perfect the way it is, there's a variety of preparations that locals eat morning, day and night. Smoked boudin has that added "snap" to the casing, seafood boudin is popular during Lent, breaded and deep-fried boudin balls are a fan-favorite (especially when stuffed with pepper-jack cheese), and even savory king cakes can be found filled with boudin during Mardi Gras season.
Try it at: Earl's Cajun Market in Lafayette, Johnson's Boucaniere in Lafayette, The Best Stop Supermarket in Scott, Billeaud's Meat & Grocery in Broussard.
Louisiana Oyster Trail
With Louisiana's prime location on the Gulf, it's only logical for us to have a Louisiana Oyster Trail – promoting Louisiana restaurants on the outskirts of New Orleans that serve local Louisiana oysters. Try them chargrilled with butter and garlic, fried to crispy golden perfection, or raw on the half-shell with lemon and hot sauce (for some, simplicity is key). Each participating restaurant features a 3-foot-tall hand-painted oyster sculpture adorned by a local Louisiana artist.
Try it at: Acme Oyster House in Metairie, Perino's Boiling Pot in Harvey, Restaurant des Familles in Crown Point, Gattuso's in Gretna.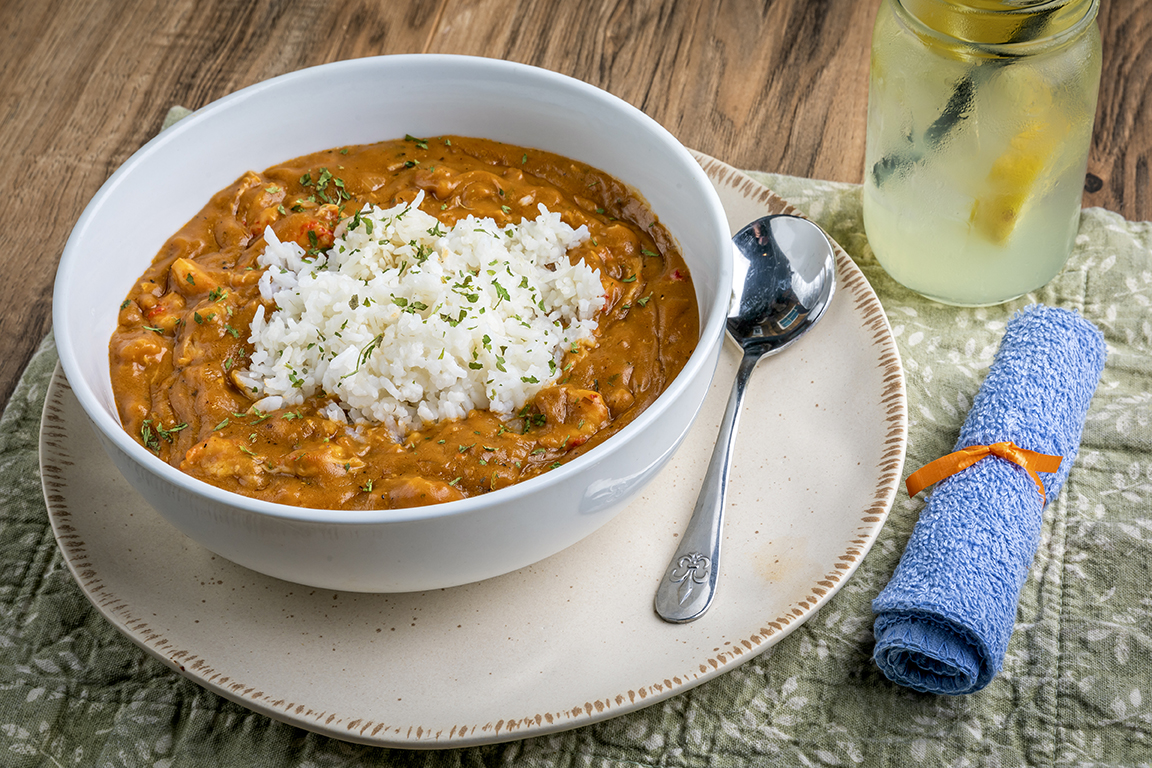 No Man's Land Gas Station Eats
If you haven't picked up on it yet…Louisiana likes to eat. Even our gas stations are unlike anywhere else when it comes to the grub. The Gas Station Eats trail isn't about your typical road trip snacks. Here, you're able to sit down for full hot meals. Get everything from boudin, cracklins (crunchy, meaty fried pork skin), barbecue, Natchitoches meat pies, Zwolle tamales, baked goods and more.
Try it at: Chadeaux's Cajun Kitchen in Kinder, Big Thicket BBQ in DeRidder, French Market Express in Natchitoches, Lakefront Grocery in Zwolle, Anacoco Mercantile in Anacoco.
Shrimply Delicious Food Trail
Another trail praising Louisiana's local bounty is the Shrimply Delicious Food Trail – featuring restaurants that serve local Gulf shrimp in mouthwatering concoctions. There's shrimp étouffée, shrimp & sausage bread pudding, shrimp & grits, shrimp po'boys and everything in between. Bubba Gump would be in heaven.
Try it at: Landry's Seafood in Jeanerette, Bayou Lagniappe in Berwick, Morgan's in Morgan City, Atchafalaya in Patterson.
Southwest Louisiana Boudin Trail
Of course, it only makes sense for Louisiana to have not one, but two trails dedicated to boudin. The Southwest Louisiana Boudin Trail has compiled a list of restaurants, specialty meat shops and grocery stores that serve up the best links in the Lake Charles area.
Try it at: Famous Foods in Lake Charles, Rabideaux's Sausage Kitchen in Iowa, Hollier's Cajun Kitchen in Sulphur, Insane Sausages in Vinton.
Still hungry? Learn more about Louisiana's Culinary Trails.