Louisiana's Culinary Hall of Fame
Get the guide to Louisiana's most famous dishes and where you can eat them!
With all due respect, you could combine every famous dish from every state in the nation and still not have as many as you'll find in Louisiana. That's not bragging; the food here is just that good. Gumbo, boudin, beignets, and pralines — the Pelican State has plenty of homegrown culinary creations you may have heard of, and a few more you probably haven't.
Beignet (ben-yey)
What is it? Square-shaped pieces of fried dough, topped with powdered sugar. You can also find these bad boys stuffed with savory or sweet ingredients at restaurants and cafés across Louisiana.
Where to find it: Café Du Monde in New Orleans' French Quarter is the unofficial world capital of beignets. New Orleans even has an annual Beignet Festival (yes, it's powdered sugar heaven!) that you won't want to miss.
Po'boy (poh-boi)
What is it? A submarine-type sandwich made with French bread. Order it "dressed" if you like your po'boy with mayonnaise, lettuce, pickles and tomato.
Where to find it: Throughout the state, restaurants serve many varieties of this sandwich. Mother's Restaurant in New Orleans serves roast beef po'boys with a type of gravy known as debris (pronounced day'-bree), and is the home of the original Ferdi po'boy. Chris' Po'boys in Lafayette is among the best restaurants in south Louisiana's Cajun heartland to satisfy your po'boy cravings. And Darrell's in Lake Charles is famous for serving up both the classics and new innovations like the Darrell's Special.
Muffuletta (muhf-uh-let-uh)    
What is it? A sandwich on round bread containing Italian salami, Italian ham, minced garlic, olive salad and cheese. You'll often find them served in whole, half and quarter sizes. If you're going to eat a whole muffuletta, come hungry — these sandwiches typically measure almost a foot around!
Where to find it: Seek out Central Grocery in New Orleans' French Quarter, where the muffuletta was invented. Visitors to north Louisiana shouldn't miss the legendary "Muffy" sandwich at Fertitta's Delicatessen in Shreveport.
King Cake
What is it? A round, cinnamon-filled cake made with braided dough, covered in icing and colored sugar and containing a little plastic baby. The three colors symbolize justice (purple), faith (green) and power (gold). King Cakes can have all sorts of fillings – like cream cheese and fruit jams.
Where to find it: Manny Randazzo's King Cakes in Metairie is the king of Louisiana king cakes, though you can also find them at stores from Shreveport to the Gulf Coast, and all points in between. Other standouts include Atwood's Bakery in Alexandria, Daily Harvest Bakery & Deli in Monroe and Haydel's Bakery in New Orleans.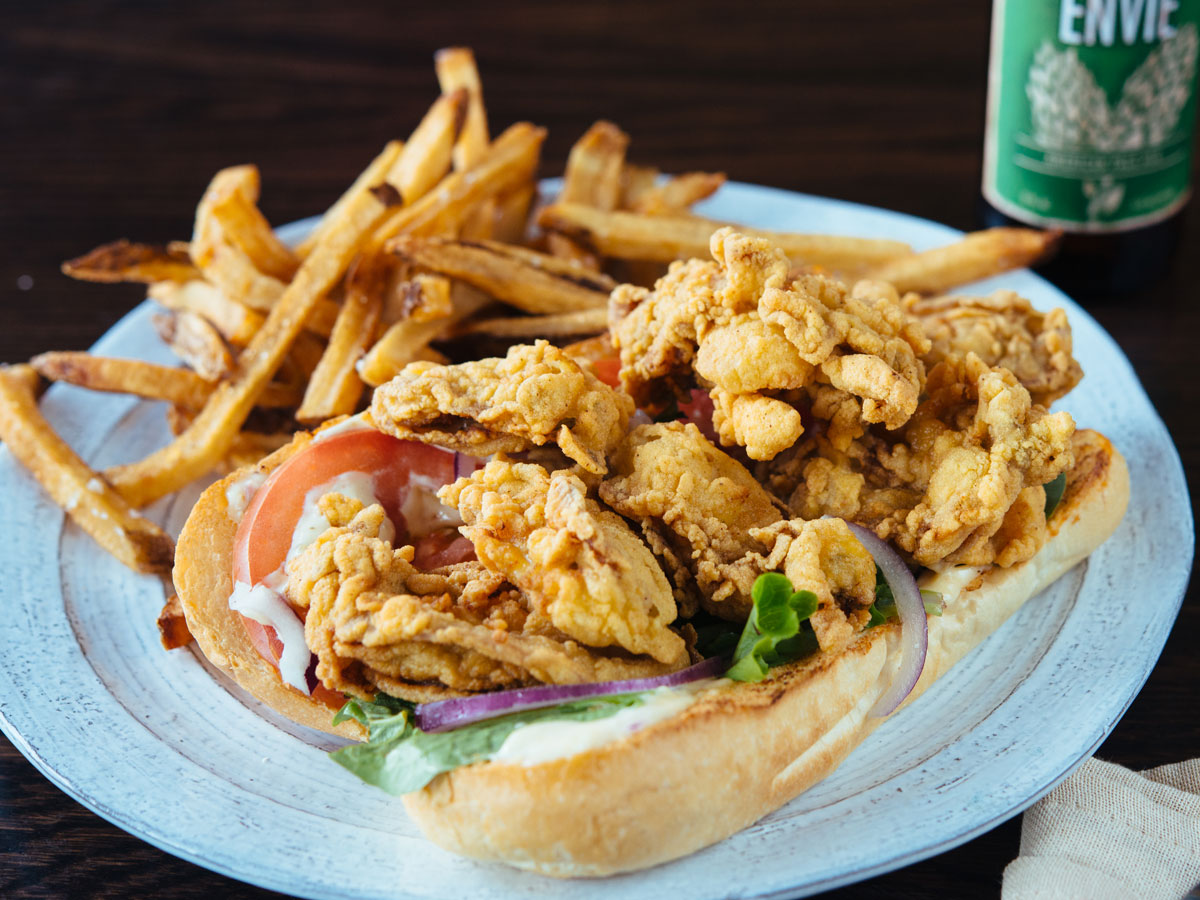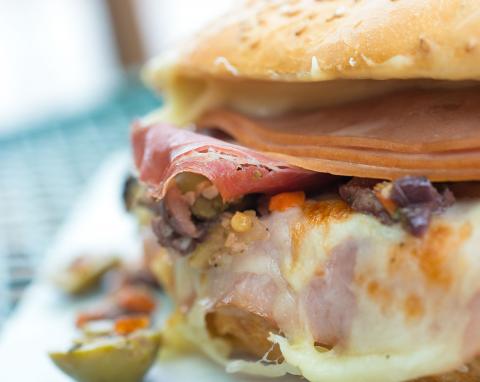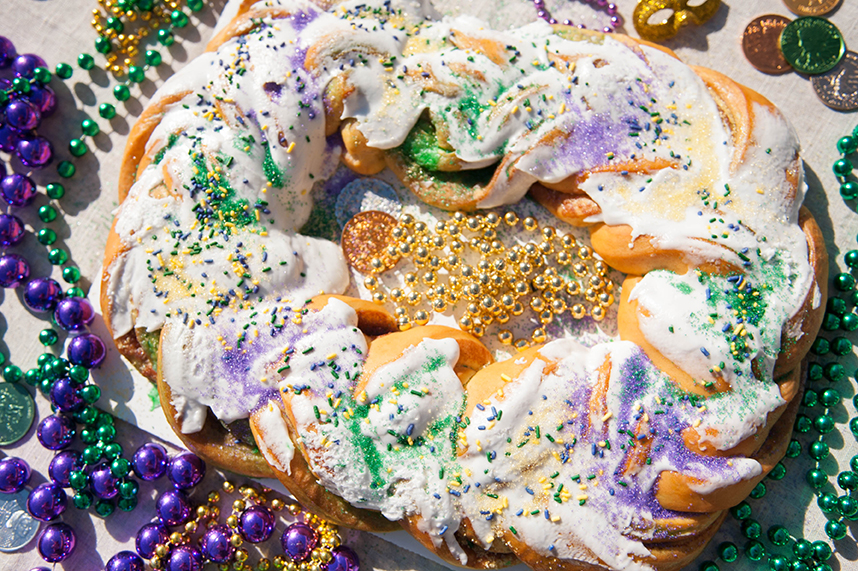 Étouffée (ey-too-fey)
What is it? A Creole dish of rice smothered in a stew of roux, crawfish or shrimp, herbs and vegetables. The roux (called a "blonde roux" for its lighter color than the kind typically used in gumbo) is a mixture of butter and flour, mixed with celery, bell peppers and onion.
Where to find it: In New Orleans, find crawfish étouffée at Oceana Grill and Jacque-Imo's. Outside the Crescent City you'll find mouthwatering étouffée at The Chimes in Baton Rouge and at Boudreau & Thibodeau's in Houma. Find crawfish étouffée and other tasty crawfish dishes all along the Bayou Country Crawfish Trail.
Gumbo (guhm-boh)
What is it? An irresistible amalgamation dark roux (butter or oil mixed with flour), rice, seafood or chicken & sausage, "trinity" (a combination of onions, bell peppers and celery) and often okra. Fun fact: gumbo is the official dish of Louisiana. Watch this 60-sec gumbo recipe video.
Where to find it: Gumbo is so ubiquitous, you're bound to find it wherever in Louisiana you're traveling. Head to Rocky and Carlo's in Chalmette for one of the best bowls in south Louisiana. In northeast Louisiana, Warehouse No. 1 in Monroe is your go-to spot for great seafood gumbo. For a how-to on roux, take part in Spuddy's Cajun Cooking Experience.
Boudin (boo-dan)
What is it? Rice, pork and spices in a smoked sausage casing. Boudin is served in links or in boudin balls, which are deep-fried cousins of the iconic Cajun delicacy.
Where to find it: If you want an all-encompassing Boudin experience, head to the Lake Charles area to eat your way across the SWLA Boudin Trail with more than 25 restaurants serving up this unique dish. Earl's Cajun Market in Lafayette serves up excellent boudin and plate lunches, then head to Scott, Louisiana, which is the Boudin Capital of the World. While there, stop in Don's Specialty Meats.
Andouille (an-doo-ee)
What is it? Pork butt, shank and fat, seasoned with salt, garlic and cracked black pepper. True andouille is smoked over pecan wood and sugar cane, giving the meat a sweet, dark flavor.
Where to find it: Find it on the Andouille Trail, of course! The Andouille Trail runs along the Mississippi River through Louisiana's River Parishes, stretching from the outskirts of New Orleans all the way to the outskirts of Baton Rouge. Discover the story behind this labor-of-love dish along with recipes that have a modern twist. Additionally, in LaPlace, try Jacob's World Famous Andouille and Bailey's Andouille, where they sell it by the pound!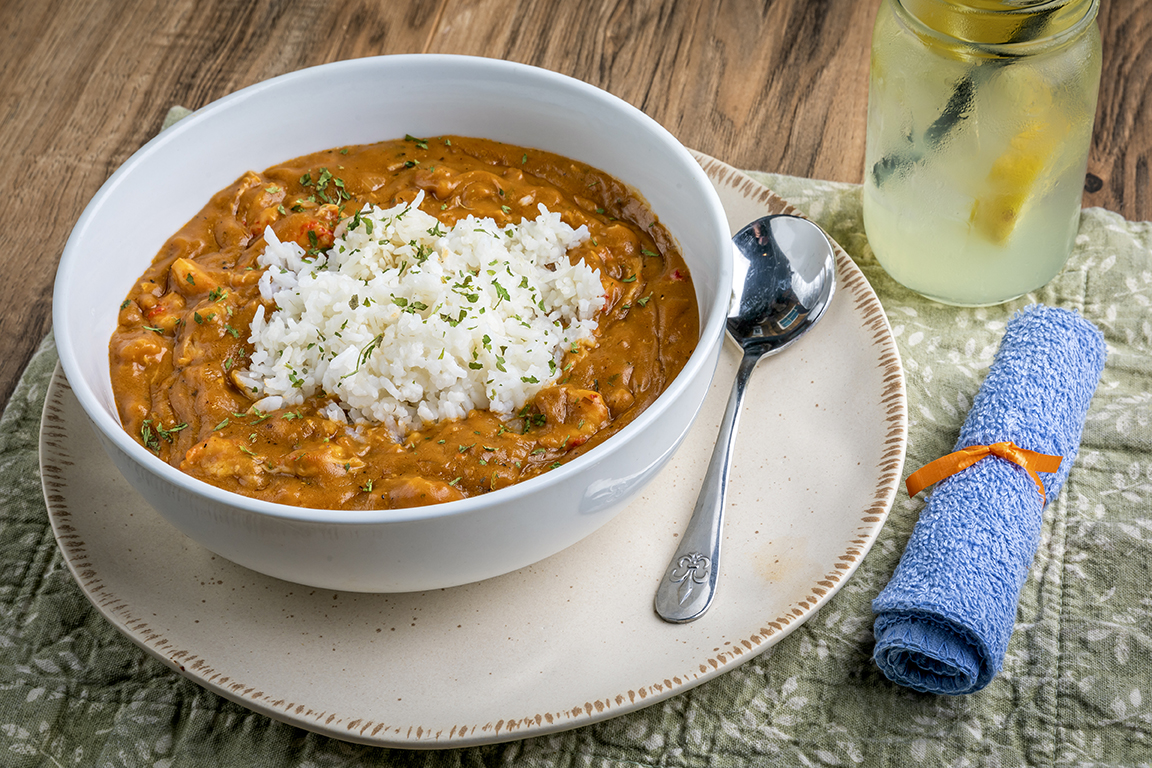 Chicken and Sausage Gumbo
Jambalaya (juhm-buh-lahy-uh)
What is it? A Creole take on Spanish paella containing chicken, sausage, long-grain rice and the trinity. Served traditionally out of a big black pot, it's one of the spicier signature dishes you'll find in Louisiana. Get a jambalaya recipe.
Where to find it: Start in Gonzales, a town known as the world capital of jambalaya — the Jambalaya Festival is held there every May. Dwyer's Café in Lafayette is another sure bet for fresh jambalaya.
Praline (prah-leen)
What is it? A sugary, buttery candy made from butter, brown sugar and pecans, cooked in a kettle and dried on wax paper. French nuns brought these Creole treats to New Orleans in the 1700s.
Where to find it: Aunt Sally's Pralines in New Orleans' French Market is among the most famous. But if you want to try these at home, use this recipe.
Shreveport-Style Stuffed Shrimp
What is it? This local delicacy was cooked up in the 1950s by Freeman & Harris Café, a historic black-owned restaurant that opened in 1921 and fed legends like Rev. Martin Luther King Jr. and B.B. King. This was one of the first places in Shreveport where people of all colors could dine together, and what better meal to share than a plate of large fried shrimp, stuffed with a Creole dressing and served with spicy tartar sauce?
Where to find it: Freeman & Harris closed in 1994 (it was believed to be the oldest continually operated, black-owned restaurant in the United States), but Orlandeaux's continues the legacy today! You can find stuffed shrimp in eateries all over the area, like Eddie's Seafood & Soulfood.
Meat Pie
What is it? A fried pie, similar to an empanada, filled with beef and pork and seasonings. A perfect side for a handheld on-the-go treat.
Where to find it: Meat Pies are the signature dish of Natchitoches. Find them at Lasyone's Meat Pie Restaurant or the Natchitoches Meat Pie Festival.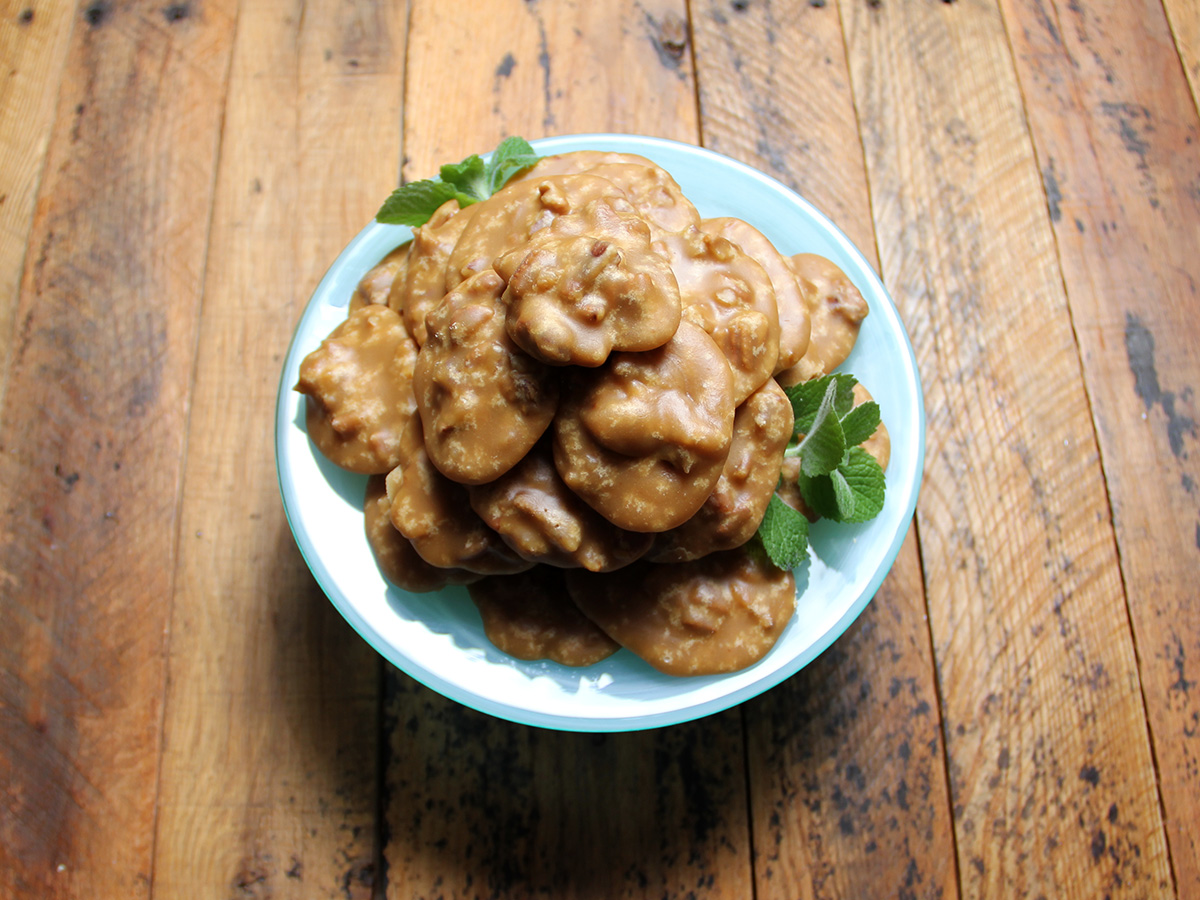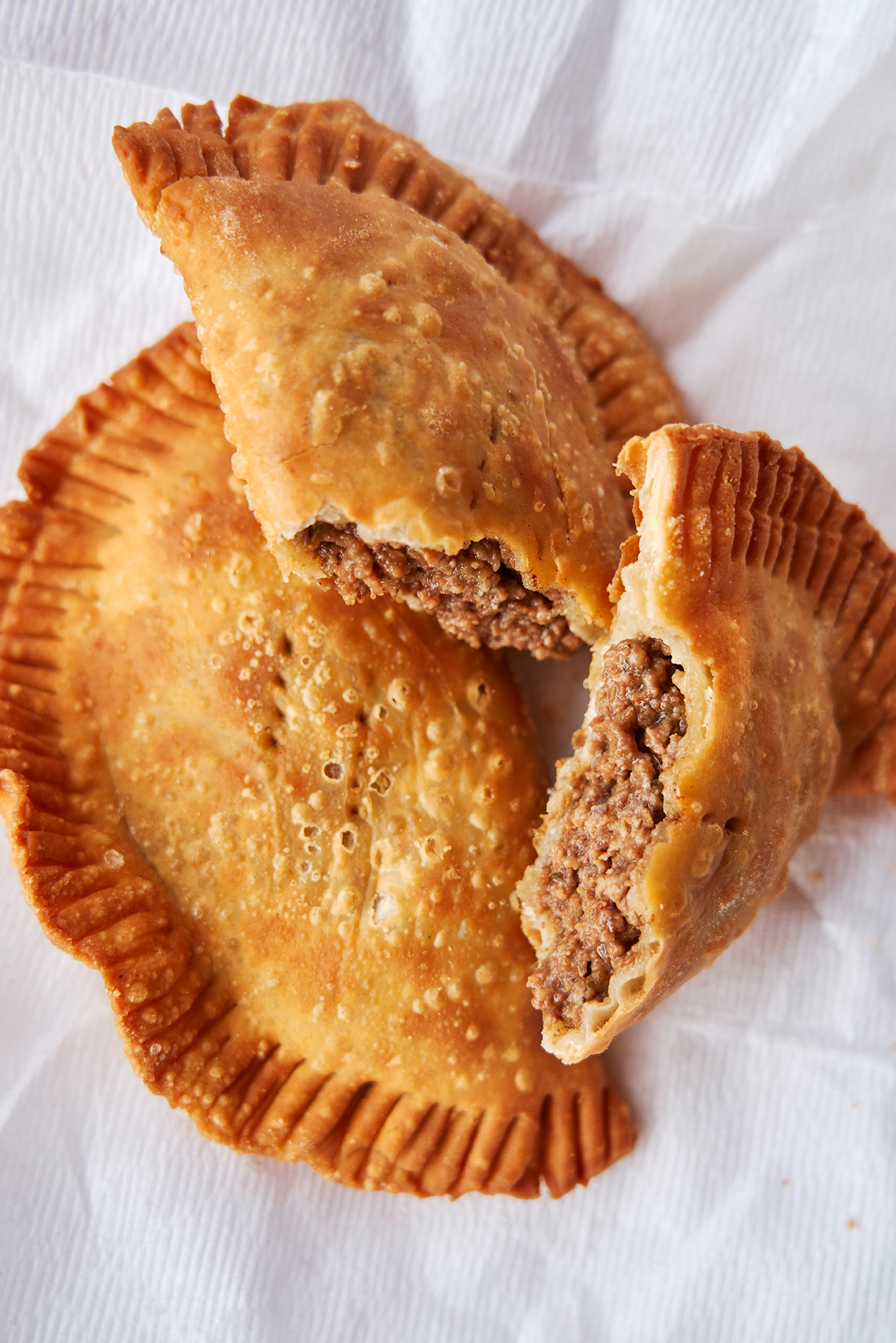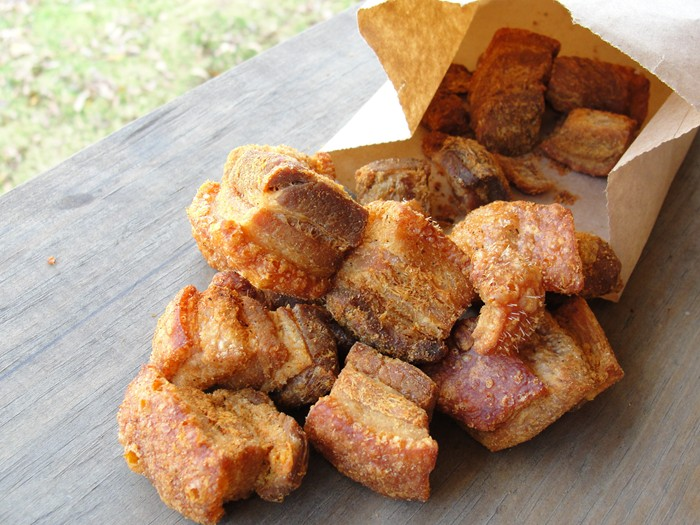 Cracklins
What is it? Think pork rinds, but meatier and fattier. This savory delicacy has it all - crunchy fried skin, soft and juicy rendered fat, and a bit of meat provide the perfect one-bite snack. Often seasoned with Cajun spices, you'll find it hard to stop popping these babies in your mouth like potato chips.
Where to find it: These are a Cajun specialty, located primarily in the southern region of the state. Billy's Boudin & Cracklins in Krotz Spings, Hebert's Boudin & Cracklins in Opelousas, and Ronnie's Boudin & Cracklin in Baton Rouge are just a few.
Barbecue Shrimp
What is it? When it comes to this dish, forget all that you know about barbecue. These shrimp are not grilled over hot coals – instead they're sautéed in Worcestershire-spiked butter sauce, with lots of spices, and often with the addition of wine or lemon.
Where to find it: Pascal's Manale invented barbecue shrimp in 1953 and has since become a popular New Orleans staple. You can also try them at Frank's Restaurant and High Hat Café. Try your hand at making them yourself!
Ya-ka-mein (ya-ka-mane)
What is it? A soup typically containing beef brisket or pork, a hard-boiled egg, green onions and spaghetti noodles, found almost exclusively in New Orleans.
Where to find it: Find simple homemade varieties at second line parades throughout the Big Easy (look for Miss Linda's version). Get the recipe here.
Grillades (gri-yahdz)
What is it? Pan-fried pork or steak with vegetables and spices, served with gravy over grits.
Where to find it: You'll see grillades mainly on New Orleans area menus, such as The Court of Two Sisters in the French Quarter. You can also find this dish at Liz's Where Y'at in Mandeville.
Sazerac (saz-uh-rak)
What is it? A New Orleans-born cocktail containing rye whiskey, bitters, Herbsaint and lemon peel.
Where to find it: Purists will want to try a Sazerac at the Sazerac Bar in The Roosevelt New Orleans hotel. Learn more about the history of the Sazerac through interactive exhibits and tastings at The Sazerac House.