Louisiana's Gorgeous Fall Attractions
Discover some of Louisiana's attractions that shine in the autumn season.
During the fall season and beyond, explore nature walks, culinary landmarks and cultural treasures that will feed your soul and inspire you as you journey to places full of natural beauty, imagination, and hometown charm. From artsy attractions and historic homes to the most delicious eateries and more, only in Louisiana will you be able to discover such a diverse array of culture and enriching experiences.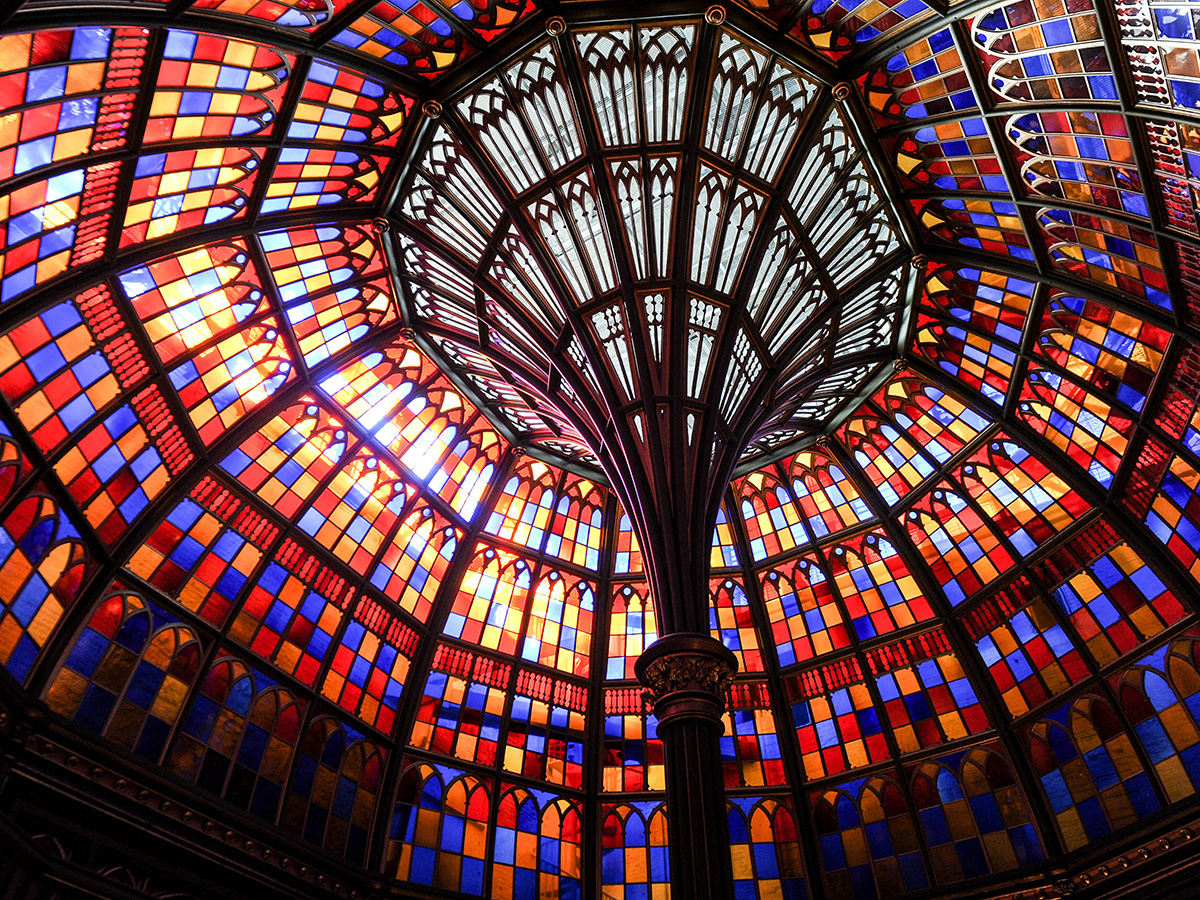 Louisiana's Old State Capitol's stained glass rotunda.
Nottoway Plantation along the Great River Road.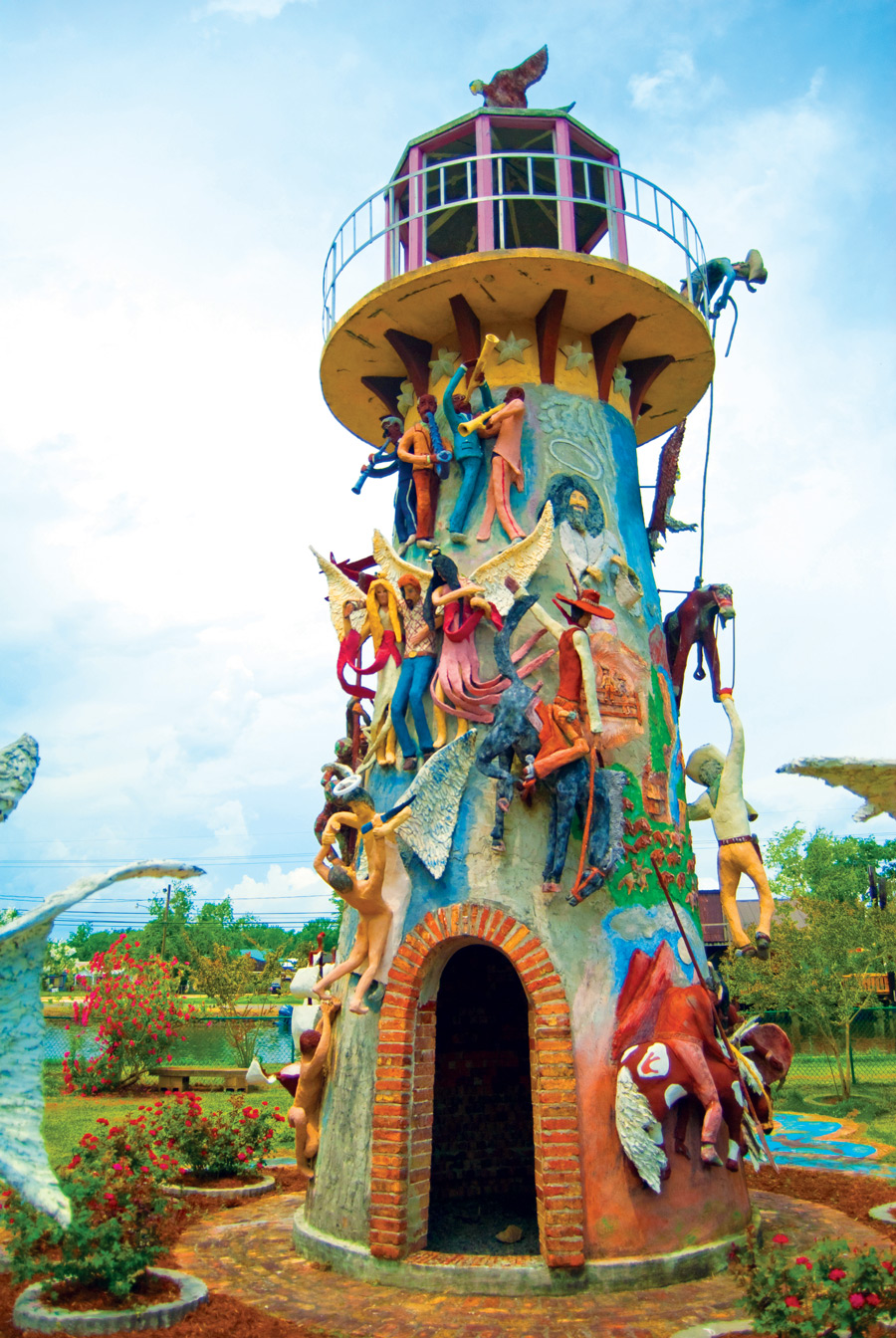 The colorful Chauvin Sculpture Garden.
Curbside Burger's outdoor patio.
How to spend the fall season in Louisiana:
Louisiana's Old State Capitol
Head to Baton Rouge to check out this gothic revival-style building that was created to look like a medieval castle. The Old State Capitol building's eye-catcher is the gorgeous stained-glass dome. It is a kaleidoscope of color (and perfect fodder for your Instagram feed), and the ornate spiral staircase inside the building is a sight to behold. They say it's haunted by Civil War era-woman Sarah Morgan, so take in a tour and see the "Ghost of the Castle" show to see if the rumors are true! 
Great River Road
Driving this 70-mile stretch between Baton Rouge and New Orleans is like traveling through time. The Great River Road area is lined with gorgeous oak trees and evocative Southern Spanish moss that are a feast for the eyes, and you can stop to snap photos of historic plantations and natural beauty along the way. The sugar plantations and landmarks bordering the Mississippi River have inspired travelers and history buffs for years, and the famous writer Mark Twain even wrote about the experience of traveling through the corridor. You can tour several of the plantations to gain a deeper understanding of the history and stories behind some of the iconic homes.
Chauvin Sculpture Garden
Chauvin, located southeast of Houma in the southern part of the state, curious, art-loving travelers can stroll through this folk-art treasure created by reclusive artist Kenny Hill, a bricklayer who left behind more than 100 sculptures on his bayou property. The Chauvin Sculpture Garden is a whimsical sight that includes colorful Cajun-style artworks that chronicle moments from the artist's life, and the 45-foot tall lighthouse, made out of 7,000 bricks, is lined with intricate sculptures. There's a small museum on-site at this "only in Louisiana" gem, and you can take in Hill's life story while discovering some of the region's most fascinating folk art examples.
Atchafalaya National Heritage Area
The cooler months bring about ample opportunities to get outdoors and explore what's referred to as "America's Foreign Country." Imagine paddling through the morning fog, floating past cypress knees (above-ground roots that resemble, well ... knees), and keeping a look out for both creatures above — bald eagles, ibises, cranes and roseate spoonbills — and below as well. Alligators call the region home, and these shy creatures are safely viewed from a distance. The Atchafalaya Heritage Area is massive, spanning 14 parishes (Louisiana's equivalent of counties) and encompassing one of the nation's most ecologically diverse regions. In addition to the numerous hiking, biking and birding trails through the swamp, there are innumerable streams that are perfect for exploring via kayak or canoe. 
Outdoor Dining
As the weather starts to cool, take advantage and take your meal outdoors. Curbside Burgers in Baton Rouge has a fun outdoor space and often hosts live music in their "Pig Pen." For beautiful waterfront views, head to Pat's Rest Awhile in Mandeville, Waterfront Grill in Monroe, or Maglieaux's in Natchitoches and feel the cool breeze wafting over the water. Or, have dinner and drinks out in the award-winning Jewel of the South's classic New Orleans courtyard. 
Poverty Point World Heritage Site
Head to the northern part of the state to discover Poverty Point World Heritage Site. This true Louisiana marvel, has been designated as a UNESCO World Heritage Site – alongside wonders like Great Wall of China, the Grand Canyon and the Statue of Liberty (and it was only the twenty-second place in America to receive the distinction). It was home to an enormous Native American settlement, and this ancient city still holds engineering marvels, artworks, and earthen monuments that will fill curious travels with wonder and awe. There are plenty of places to eat and stay nearby, making this a truly unique destination in a state brimming with culture.
There are incredible destinations all across Louisiana that will fulfill the curious traveler's quest for discovery, history, natural beauty, and culture – and plenty of great food along the way. Start planning your itinerary and get ready to explore Louisiana's hot spots and hidden gems.