Things To Do: Haunted Places in Louisiana
Spook yourself with these tales of hauntings and paranormal activity around Louisiana.
Unexplained noises, shadowy figures, objects moved or displaced—these are a small sampling of the ghost stories emanating from the historic homes, buildings and cemeteries across Louisiana. It seems that nearly every old structure claims at least one ghostly presence, and others can't even keep track of the number of hauntings occurring there. After all, Louisiana's long, diverse and complicated history further lends itself to paranormal activities. 
Begin your spooky journey by checking out the most haunted Louisiana attractions! These are the most intriguing ghost stories, hauntings and paranormal activity found around the state of Louisiana.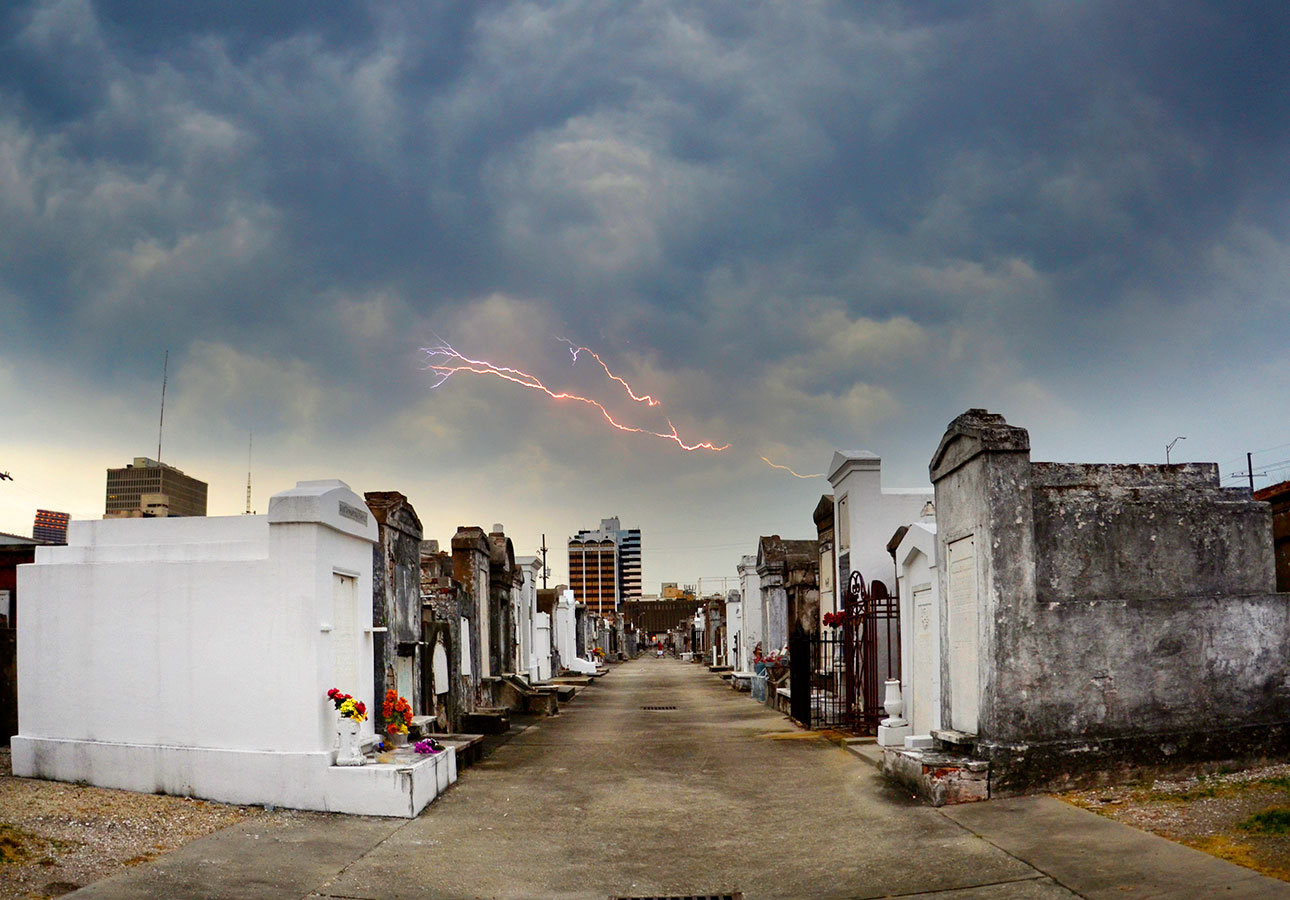 St. Louis Cemetery No. 1 in New Orleans.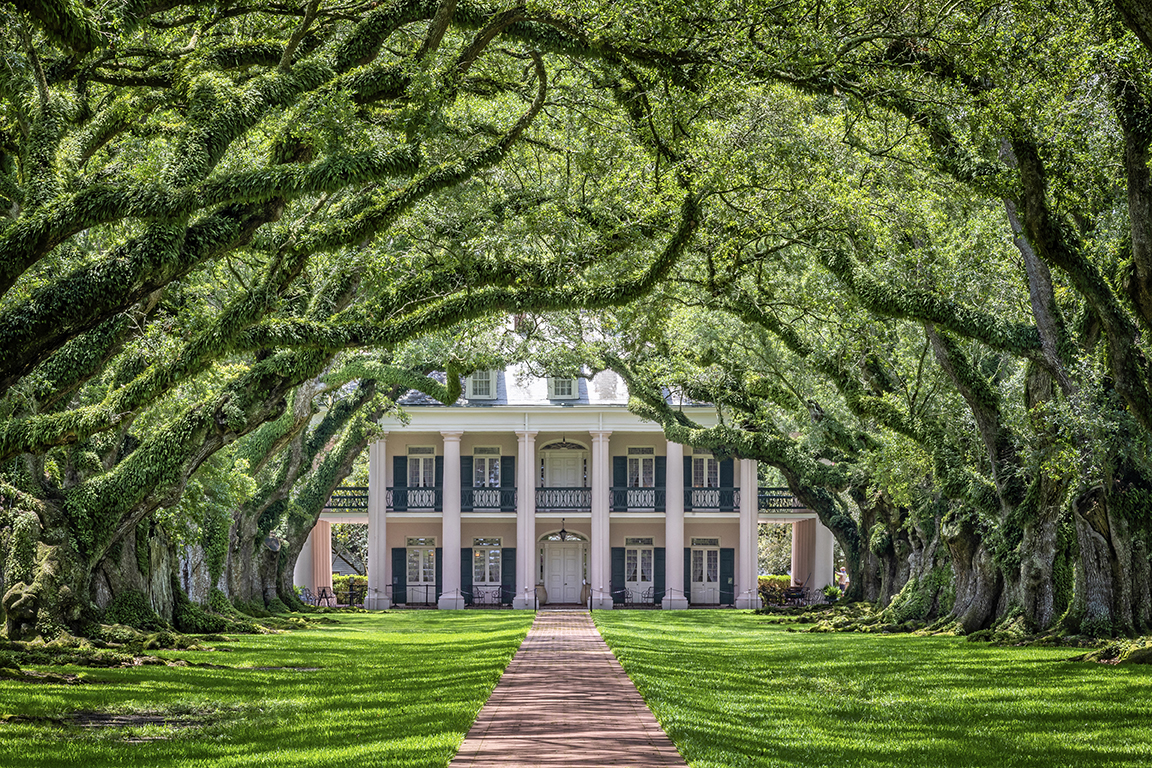 Oak Alley Plantation in Vacherie.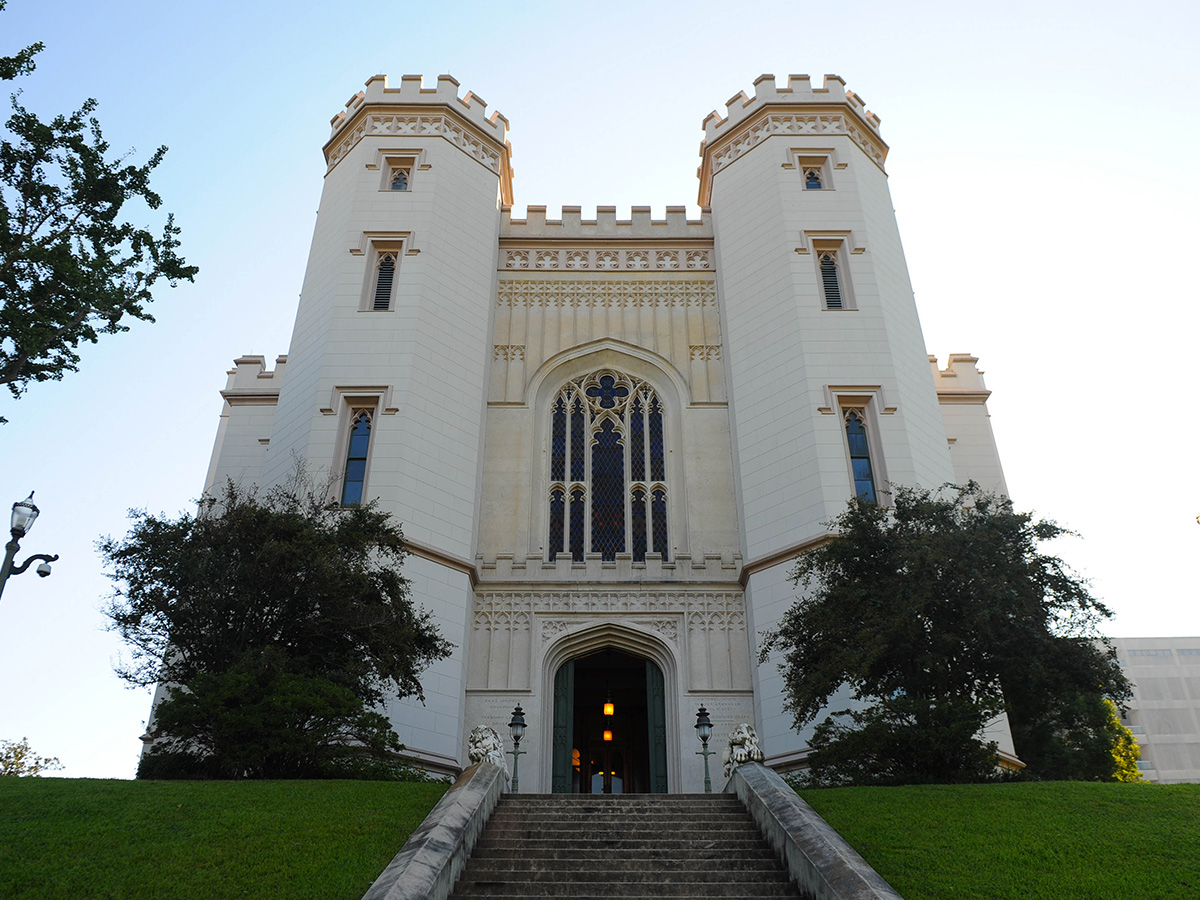 The Old State Capitol in Baton Rouge.
The Myrtles Plantation in St. Francisville.
St. Louis Cemetery No. 1
There is no question as to which tomb in the St. Louis Cemetery No. 1 belongs to Voodoo priestess (or mambo) Marie Laveau. Hoards of followers have left offerings and marked three "X's" on her crypt in hopes of having their wishes granted. Laveau is one of the many famous residents buried in—and said to haunt—New Orleans' oldest cemetery. Built in 1789 and situated close behind the French Quarter, the cemetery spans only a block but supposedly houses 100,000 of the city's dead, many of whom are thought to still walk the cemetery's grounds. Take a cemetery tour to get insider knowledge.
Note: Visitors to the cemetery must be accompanied by a licensed tour guide. 
Arnaud's Restaurant
The ghosts at this upscale restaurant are some of the classiest you'll find. Count Arnaud, himself, appears in the main dining room dressed in his tuxedo, surveying the guests and smiling at the energetic atmosphere. Meanwhile, guests have reported seeing a woman in a hat casually stroll through the dining room only to disappear into a wall, apparently seeking to ascend the staircase that was once there before the wall was added. Another group of well-dressed ghostly gentlemen enjoys themselves at the bar after hours. Aside from occasionally surprising waiters (and causing them to drop their trays), the spirits are friendly enough and simply add to the charm of this 100-year-old establishment. Experience the paranormal activity at Arnaud's Restaurant.
LaLaurie Mansion
New Orleans 
Mystery, intrigue and bone-chilling true crime stories have surrounded this home since the 1830s. The highly influential, French-Creole Delphine LaLaurie was a well-respected member of society known to throw lavish parties. However, when a fire swept through the house, her respectable reputation burned to a crisp.  Firefighters discovered chained and brutally tortured slaves in a chamber in the home. They soon learned that she had been torturing hundreds of people and children in her mansion. 
Though LaLaurie and family fled the country, never to be seen again, these tortured souls are still looking for revenge. Future owners, rumored to have been plagued by ghosts, each left soon after buying the property. Ghost hunters swear it's the most haunted house in the French Quarter, but some historians say the tales are not true.
Next time you're in New Orleans, take a haunted tour and pass by the mansion to decide for yourself. 
Oak Alley Plantation
The ancient live oaks leading to Oak Alley Plantation provide more than a picturesque scene for a great photograph. Fingers extended, they seem to protect a path leading to the secrets of the past—secrets that still appear from time to time. Staff have seen a ghostly shadow gazing out of a window and heard the distinct sounds of an invisible horse and carriage coming up the alley. Perhaps the strangest experience, though, occurred when 35 visitors touring the mansion saw a candlestick fly across the room in front of them. The TV show Ghost Hunters filmed on location there in August 2008.
Myrtles Plantation
It's said the hauntings began with Chloe who was a slave punished for eavesdropping on the family. For her revenge, she baked a poisoned birthday cake. Within hours, three of the main family members were dead. Chloe's ghost is still reported to haunt the Myrtles Plantation. Subsequent owners suffered death and murder tragedies in the years that followed. The ghosts of these former residents, as well as others passing through, have been documented in photos, featured in national TV shows and witnessed by residents and tourists alike. Stay the night in one of the most haunted homes in the country or take a mystery tour on Friday or Saturday evening, and you might experience your own ghost encounter.
Louisiana's Old State Capitol
Great orator and defender of the common people, Avoyelles' Parish Legislator Pierre Couvillon suffered a heart attack in the capitol's chambers after a spirited speech about corrupt politicians. It seems that he loved his job so much that he never left the Neo-Gothic Old State Capitol building. Couvillon's large footprints have appeared on the Senate floor, and a rumpled bed in the exhibit hall could have been his resting spot for the night. While making rounds, a security guard felt a tap on his shoulder and heard invisible people moving around in the dark. Others have seen the motion detectors going off (meaning someone was in the museum) but when they went to investigate no one was there and nothing was caught on security tapes.
The Gothic Hanging Jail in DeRidder.
Magnolia Plantation in Schriever.
Look for the lost bride at the Dauphine Orleans in New Orleans.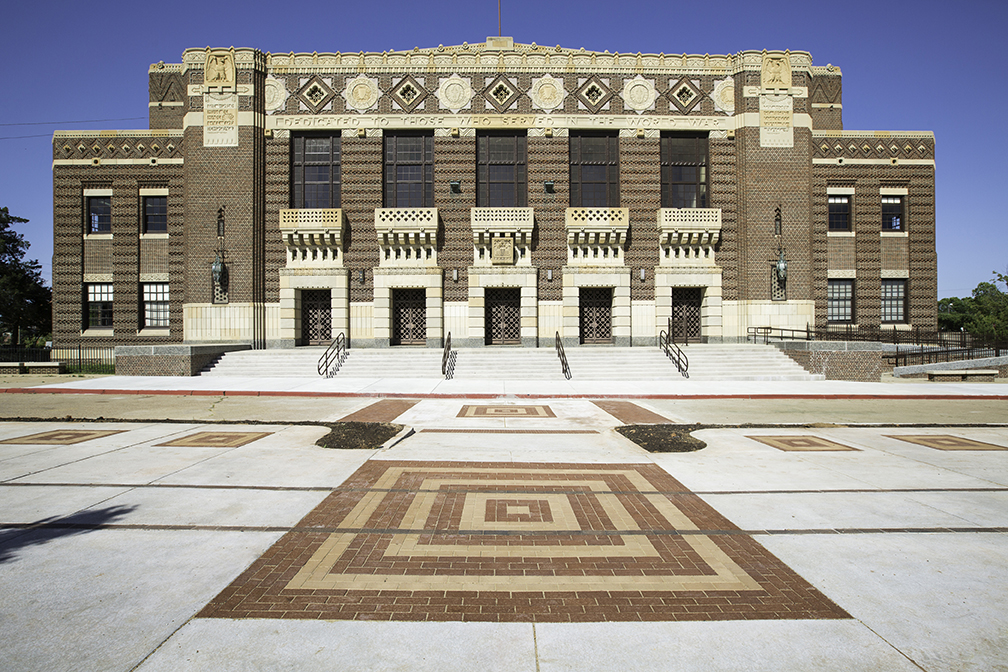 Shreveport Municipal Auditorium.
Calcasieu Courthouse
Lake Charles
Toni Jo Henry was born to unfortunate circumstances and bore a deeply sinister side, too. In 1939 she set out to break her new husband out of prison when she committed cold-blooded murder in Calcasieu Parish.
She faced three trials for the murder of Joseph Callaway and actually became a town celebrity. In the end, she became the first and only woman executed in the electric chair in Louisiana. 75 years after her death, jail officers think Toni Jo's spirit still hangs around the holding cell in Calcasieu Courthouse. Workers encounter unexplained electrical malfunctions, random wafts of burnt hair and cheap perfume, and some have claimed to have heard the screams of a woman echoing from the stairs. Whatever you choose to believe, Toni Jo Henry has put Calcasieu Courthouse as a true crime and paranormal destination
Magnolia Plantation
Even the stars of the Travel Channel's Ghost Adventures were spooked by the paranormal activity at the Magnolia Plantation. During the 2009 investigation, the investigators heard chanting of voodoo rituals and tapping noises while filming in a former slave cabin. Unexplained lights were caught on tape sugguesting ghostly spirits were present. Those who live and work here tell a story of an overseer murdered by Union soldiers when they took over the main house. While the circumstances of his death are cloudy, his presence is thought to remain in an upstairs bedroom. Meanwhile, the spirits of former slaves haunt the plantation's hospital and a cabin where anthropologists have found evidence of voodoo. Today, the mansion is a private residence, but the National Park Service owns the remainder of the complex and it is open for tours.
Loyd Hall Plantation
The black sheep in his London-based family, the original owner of Loyd Hall Plantation brought his money stateside around 1820. He did well for himself until the Civil War, when his dealings as a double spy led to his hanging by Union soldiers. He was the first of several tragic deaths on the property, including a Union soldier deserter discovered in the attic and a slave nanny reputably poisoned. Their spirits didn't pass on, however, and they show up to ring doorbells, move tableware and play the violin during a full moon. Tour guides are accustomed to these otherworldly beings, but bed and breakfast guests may be surprised by what they find.
Shreveport Municipal Auditorium
Watch out, ladies! "Sarge" loves to play with women's hair, ruffling shorter hair in an upward pattern, while longer hair is stroked. He's not the only mischievous ghost hanging around this National Landmark. A young girl runs around the Shreveport Municipal Auditorium arena floor and opens and closes doors. This occurrence has been caught on video by visiting guests on a tour. "Mary" walks about on stage, and others have shown up in photographs sitting in the otherwise empty arena seats. Perhaps the ghosts wander over from adjacent Oakland Cemetery or remain from the days when the building hosted The Louisiana Hayride country music show. 
Book your tour here.
Dauphine Orleans Hotel
Tales of twisted fates are retold through the generations at the Dauphine Orleans Hotel and its bar, May Bailey's Place. Through sightings, paranormal research and documented letters, there seem to be four main characters who keep establishing their presence from beyond the grave. One of these frequent visitors is Millie, the Lost Bride. Millie worked in May's Place as a courtesan when her groom-to-be was shot dead in a gambling dispute the morning of the wedding. According to accounts, Millie took to wearing her wedding gown around May's Place and even after her death many years later, Millie still roams the Dauphine hopelessly waiting for her fiancé.
You could also cross paths with an apparition in the ballroom. A special ghost known as Jewel, the "Dancing Girl" is described as a young teen. Occasionally, guests who arrive late at the hotel after a night of revelry are sometimes in a befuddled state of mind, have described being helped to their guestroom by a young girl dancing along without touching the ground. Don't miss May Bailey's—it's been the site for two different "overnight lockdowns" by the hosts of Travel Channel's Ghost Adventures TV series.
The Mortuary
The Mortuary, originally built in 1872, is a mansion that operated for about 80 years as an actual mortuary. Since it first opened its doors as a haunted attraction in 2007, it has been featured on top ghost hunting shows including Discovery Channel's Ghost Lab, Syfy Channel's Ghost Hunters & Ghost Hunter's International, and The Travel Channel's Ghost Adventures. While the venue is famous for its Haunted Mansion during the Halloween season, you can get your chills and thrills year-round at the Mystere Mansion and play live escape games at the Mystere Escape Rooms. Find your way out of the Serial Killer's Lair, experience a Treasure Hunt Pirate Adventure and an "Indiana Jones" type adventure called The Game Room, capture a Poltergeist in The Ghost Lab, or escape from a "live" zombie in the Embalming Room. Plan a trip if you dare!
The Hanging Jail
Built in 1915, the Gothic Jail of DeRidder is believed to be haunted by the two men hanged for the slaying of their taxi cab driver – hence the nickname "The Hanging Jail." The story goes - Joe Genna and Molton Brasseaux hired taxi driver Joe Brevelle, killed him, and dumped his body in the old Pickering Mill pond. The body was found, and the men were convicted and hanged from the third-floor gallows in 1928. The jail features a spiral staircase circling around a noose that hangs ominously and an underground tunnel that allowed prisoners to get to the courthouse next door. It's even been featured on The Travel Channel because of its peculiar reputation. Visitors have flocked to the location, and some have sworn they've captured photos of ghostly beings. Take a tour, snap some pictures, and maybe you'll catch a paranormal experience of your own!