Day Trip Itinerary: Alexandria & Pineville
Located in the heart of Louisiana, you can experience diverse mix of activities to keep everyone entertained.
Alexandria and the adjacent Pineville, just across the Red River, form a hub, combining elements of north and south Louisiana neighbors. Cajun bonhomie and an annual Mardi Gras celebration thrive among all the amenities of a modern Southern city. A robust sportsman's culture is nurtured by outdoor opportunities at Kisatchie National Forest, nearby bayous, and manmade lakes.
Morning Activities and Attractions:
Kent Plantation House
Kent Plantation House, listed in the National Register of Historic Places, is an authentic Creole plantation house built circa 1796 prior to the Louisiana Purchase. The plantation house is one of the oldest standing structures in the state of Louisiana.
Alexandria Zoological Park
Set off for adventure at Alexandria Zoo, Central Louisiana's number one destination for wild family fun. Discover over 500 extraordinary animals representing more than 160 species from all over the world.
Wild Azalea Trail—Kisatchie National Forest
Did you know that there are over 150 miles of trails for hiking and backpacking a short drive from the Alexandria/Pineville Area? The Wild Azalea Trail is the longest continuous hiking trail in Louisiana at 26.2 miles long. This is also a popular spot with mountain bikers from all over. Learn more about the Kisatchie National Forest.
Louisiana Maneuvers & Military Museum
Built as a replica WWII barracks, the Louisiana Maneuvers & Military Museum houses memorabilia and artifacts from the WWII era, as well as WWI and earlier time periods. View life-size military vehicles, authentic military uniforms, and historic pieces from the home front. The museum is located on Camp Beauregard, an active military base. Over the course of training for WWII, Louisiana became the largest training site for over 472,000 soldiers.
Frogmore Plantation
Frogmore Plantation in Frogmore is a cotton plantation from the early 1800's located just across the Mississippi River from Natchez, yet is still a working operation today. Visitors can learn about the contrasts between life on the farm in the Antebellum South and the modern cotton farming and ginning that occurs there today.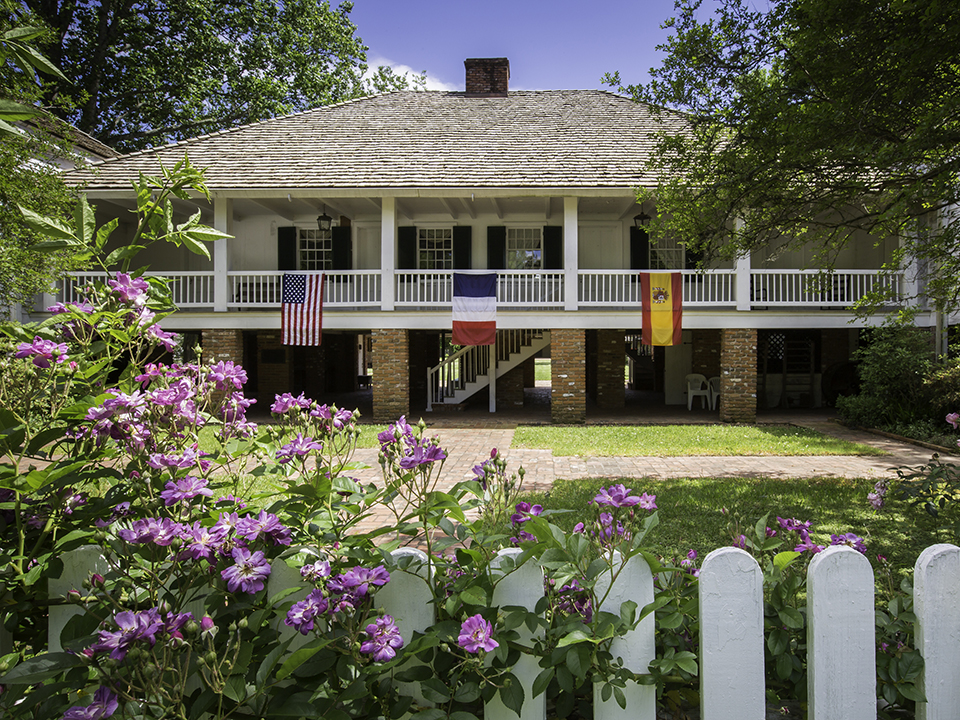 Kent Plantation House State Historic Site
Visit the Zoological Park and see the Louisiana black bear.
Brush up on your history at the Louisiana Maneuvers and Military Museum.
Lunch Options:
Main Street Truck Park
Main Street Truck Park in Pineville, features enough food choices to satisfy every eater, an atmosphere where good times roll, and an experience that will keep you coming back for more! Be sure to follow them on Facebook and Instagram to stay up to date on food truck lineups and events!
The Cottage Restaurant
The Cottage Restaurant features traditional, homestyle American breakfast and lunch dishes, from stuffed hamburgers to cream of shrimp soup. It doesn't get much better than this!
Caro's Authentic Mexican and Caribbean Cuisine
Experience some of the best flavors from Latin America at Caro's. Their original recipes showcase the fresh ingredients and the rich spices and flavors found in this fusion of cuisine.
Afternoon Activities and Attractions:
River Oaks Square Arts Center
The River Oaks Square Arts Center features visual arts and crafts in two facilities: the Bolton House (circa 1899) and the studio annex building. It is home to more than 30 resident artists with a combination of activities including workshops, lectures, exhibitions, and special events. Artists' wares can be purchased in the gift shop.
Alexandria Museum of Art
The Alexandria Museum of Art is the centerpiece of Alexandria's river front, situated on the entire 900 block of Second Street. Through its exhibition program of an ever-changing array of collections on loan from around the world, its extensive permanent collection of contemporary Louisiana art and the state's largest collection of North Louisiana Folk Art, AMoA entices visitors of diverse tastes.
Gone Wild Safari
Gone Wild Safari is home to hundreds of exotic animals! Take an exciting safari ride and explore this amazing wildlife preserve with many roaming freely in habitats much like you would find them in the wild!
Hayes E. Daze Ranch
Head to Hayes E. Daze Ranch for a memorable horseback riding experience in the beautiful Kisatchie National Forest. Take a relaxing guided trail ride on tree-lined paths in the Kisatchie National Forest. One, two, or three hour rides for every skill level. 
Forts Randolph & Buhlow State Historic Site
Located on Red River in downtown Pineville, the Forts Randolph and Buhlow Historic Site includes a visitor center with exhibits on the Civil War Red River Campaign, an elevated boardwalk around the fort area, with an overlook near Bailey's Dam site, and an open field for Civil War re-enactments.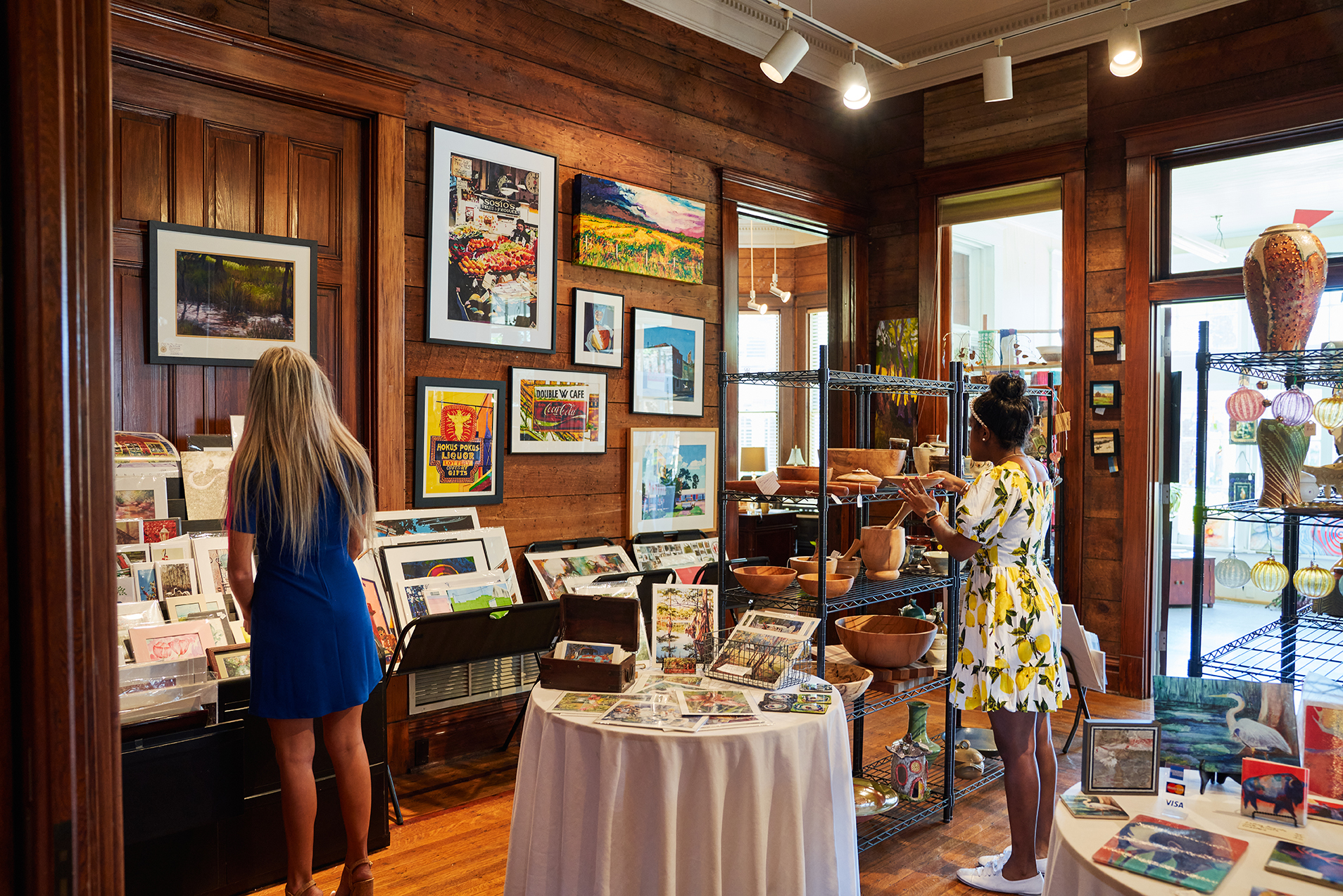 Immerse your creative side at the River Oaks Square Arts Center.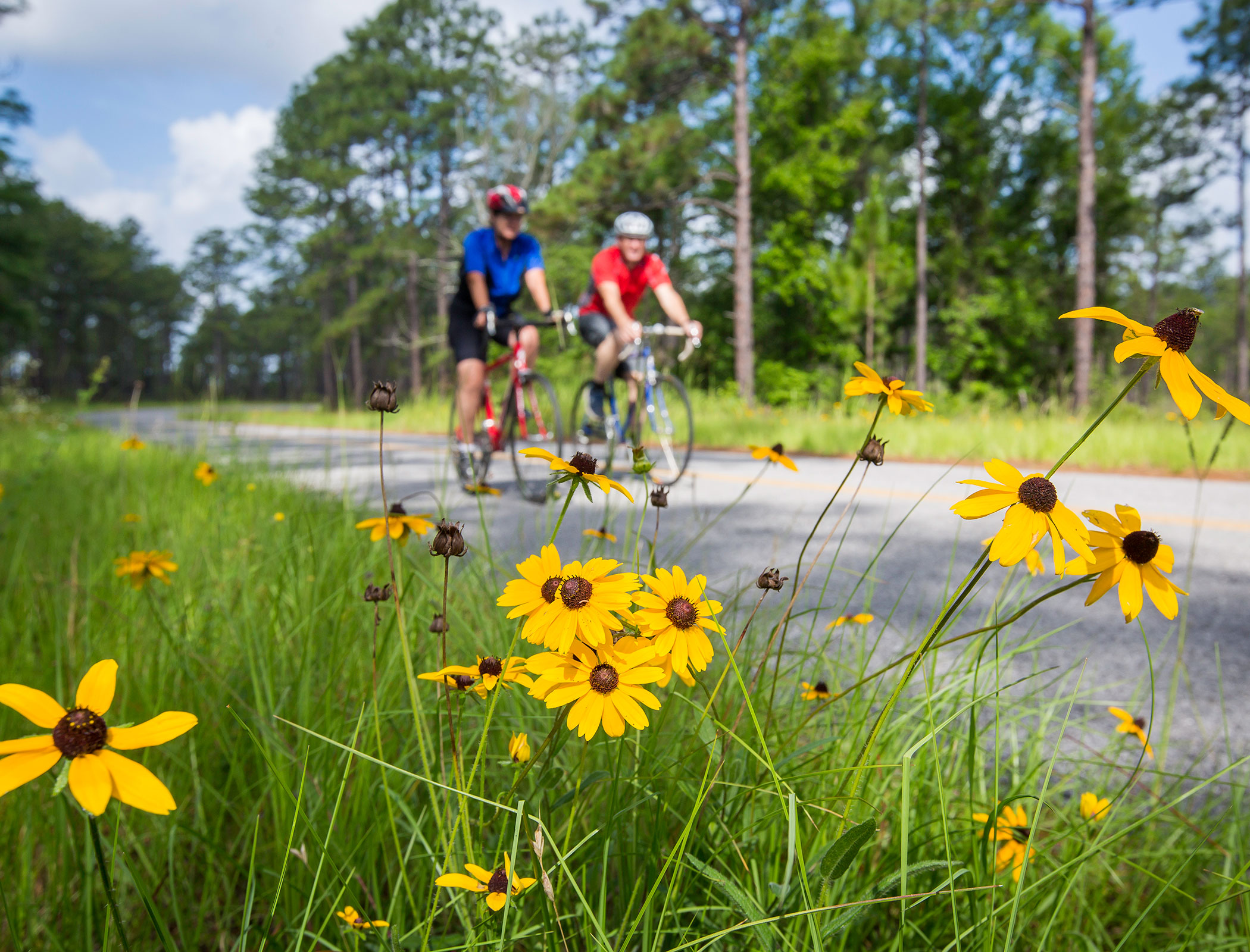 Bike through the Kisatchie National Forest.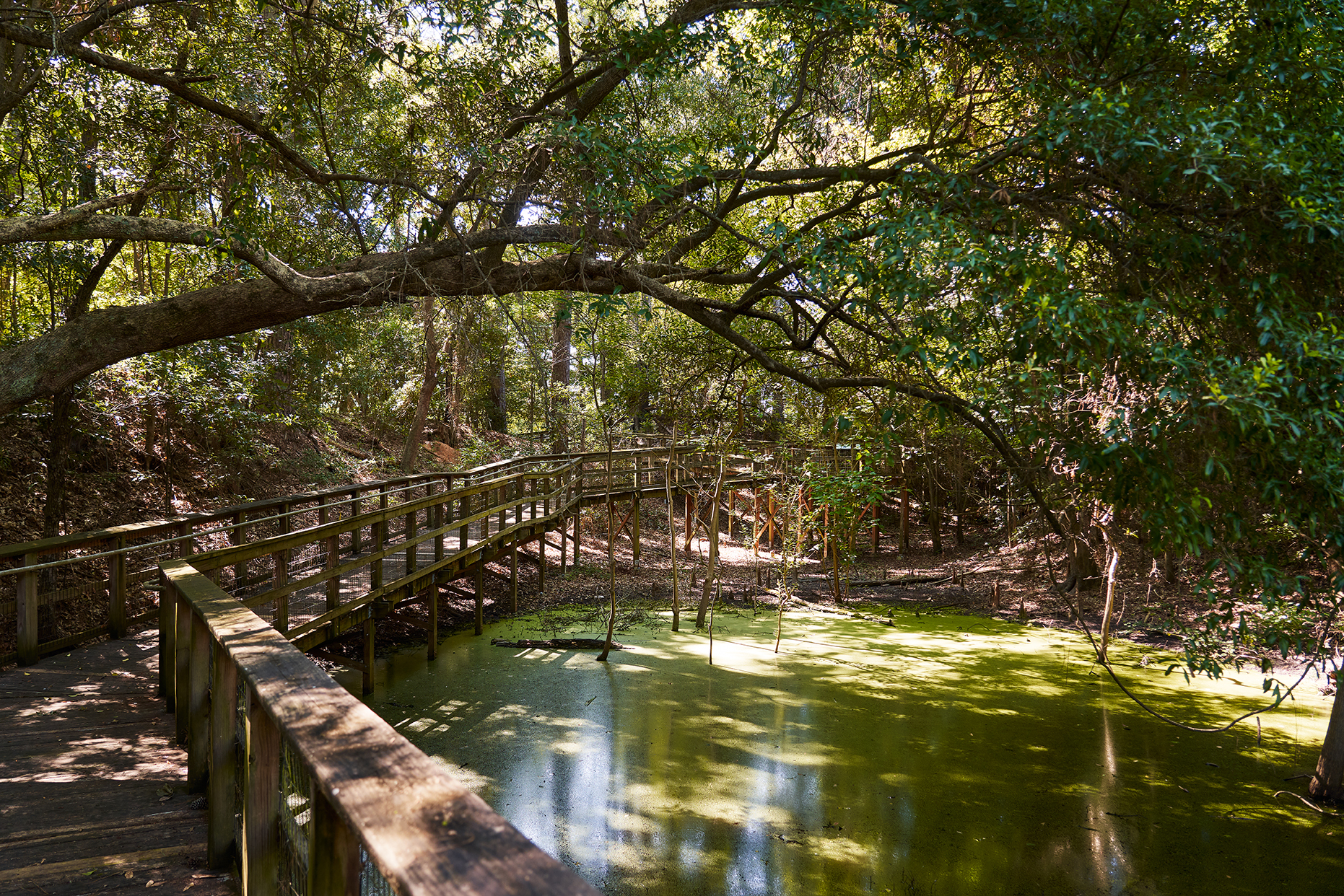 Stroll along the boardwalk at Forts Randolph & Buhlow State Historic Site.
Dinner Options:
Tunk's Cypress Inn and Oyster Bar
Located right on Lake Kincaid, Tunk's Cypress Inn and Oyster Bar offers delicious food, rustic atmosphere and epic views. Home to an extensive seafood collection, Tunk's Oyster Bar is the perfect place to unwind at the end of the day. Whether it's on the half-shell or deep-fried to a golden brown, Tunk's oysters are sure to please.
The Diamond Grill
The Diamond Grill serves up prime steaks, fresh seafood, local produce and more. Its location is quite convenient, as it's walking distance from prime attractions such as The Hotel Bentley, Alexandria Museum of Arts and Alexandria riverfront. 
Spirits Food & Friends
Spirits Food & Friends has an extensive menu, sure to please everyone in your party. Spirits sources the freshest and highest quality product, working with local suppliers and farms, so you're sure to get quality food along with a quality experience.
Still looking for more ideas about things to do in the surrounding Alexandria area? Watch this interactive video where you can choose your adventure throughout Kisatchie National Forest and visit Tunk's for an oyster!