Explore the Hidden Treasures of Louisiana's Beaches
Come see what beaches Louisiana has to offer.
Sure, there are the famous Gulf Coast beaches throughout the Southeast. But here in Louisiana, we have some gorgeous sandy spots of our own – they're just a little less well-known. While the Spring Breakers amass in Panama City and Galveston, such unexpected oceanside treasures in Grand Isle and Cameron Parish offer more nuanced surprises. Check out some of south Louisiana's best beaches, and see another side of the Pelican State.
Fontainebleau State Park beach on the shores of Lake Pontchartrain.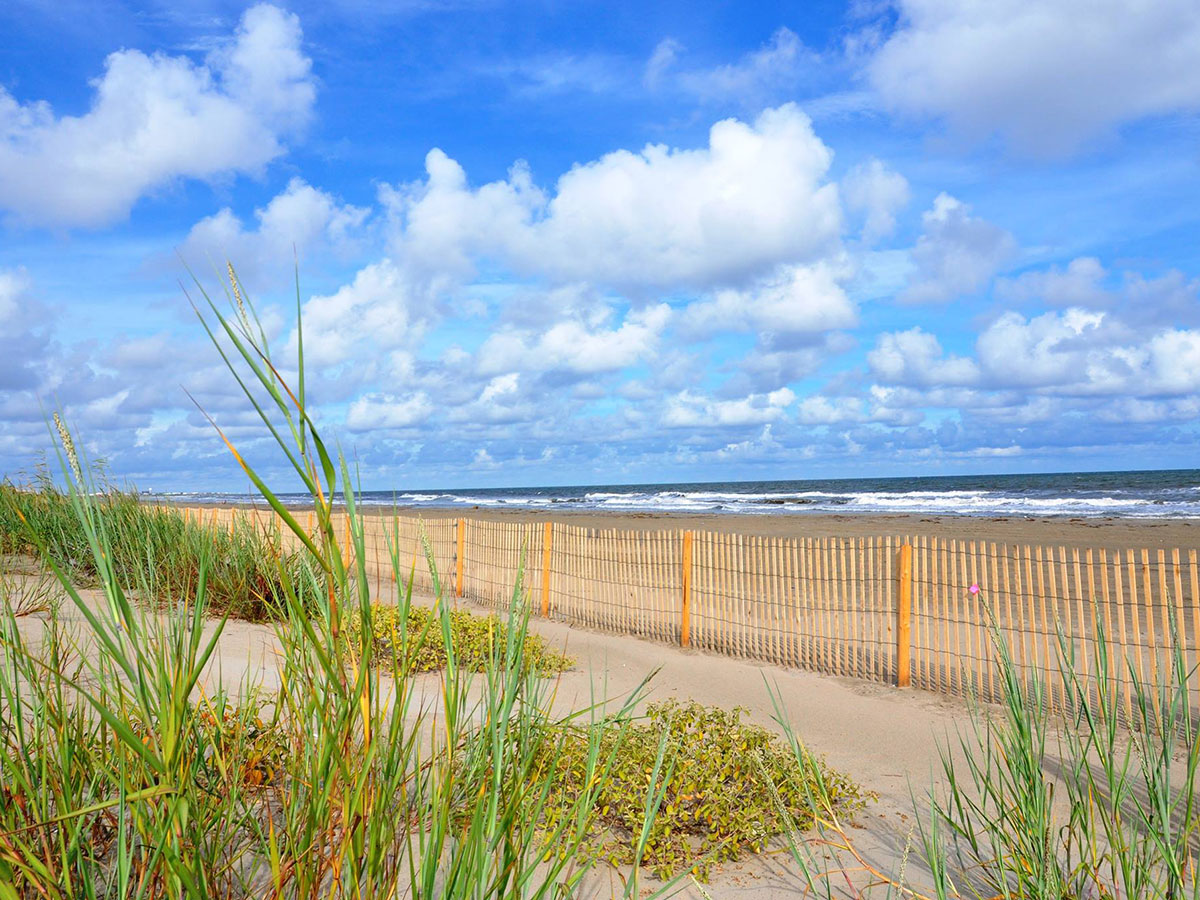 Lounge in the sun at Grand Isle.
Epic sunsets at Cypremort Point State Park.
Discover Louisiana's Beaches
Grand Isle
Travel two hours south of New Orleans, through the swamps and into the barrier islands, and turn left just before the road ends. You'll soon find yourself on Grand Isle, a tiny oceanside town and barrier island overlooking Caminada Bay. This is arguably the most famous of Louisiana's beaches, and for good reason. Its proximity to the Crescent City makes it an easy day trip for city dwellers, and the redfish and tarpon fishing here – as is the case everywhere in southern Louisiana – is second to none. Explore the ten miles of coastline here, check out some of the many migratory birds that temporarily call the island "home," or simply lounge in the sand.  Learn more about things to do in Grand Isle and learn about Grand Isle State Park.
*Notice:  Grand Isle State Park remains closed until further notice due to damage from Hurricane Ida. Please check with Louisiana State Parks for updates.
Holly Beach
You'll know you're getting close to Holly Beach when you start seeing the clusters of houses on stilts. This beach town is about an hour south of Lake Charles and Sulphur, and it marks the western edge of what locals call the Cajun Riviera, a 30-mile stretch of south Louisiana coastline dotted by marshes and rivers. Camping is allowed on the beach, and the numerous rental houses and RV areas might convince you to stick around for more than just a day. Pack your fishing gear to enjoy surf fishing. This beach is also known for bird-watching, shell collecting and spectacular sunsets.
Rutherford Beach
Located off Highway 82 in Cameron Parish, Rutherford Beach offers beautiful sites and sounds as the roar of the crashing waves come up on the shoreline. It's a great place for shell collecting on this rustic beach stretch. Camping is available on the beach and the serenity of this spot will make you feel like it's your own private getaway. 
Cypremort Point Beach
Cypremort Point State Park is home to this picturesque beach overlooking Vermilion Bay. Windsurfing and fishing are popular here; for boat-less visitors, Cypremort Point has a great fishing pier. Overnight visitors to the area should check out one of the six cabins on site. 
Fontainebleau State Park
Families and sunbathers delight in the beauty of the white sand beaches of Fontainebleau State Park in Mandeville. Stunning views of Lake Pontchartrain provide a beautiful backdrop for a lazy day on the beach. Or more active types will enjoy exploring the park's sugar mill ruins, hiking the 6 miles of trail, biking the Tammany Trace or a paddle along the lakeshore. Bring the family and camp for a fun-filled weekend.