Three New Orleans Itineraries
Are you a romantic? A culture enthusiast? A college student? We've got a New Orleans itinerary just for you.
For Romantics
9 a.m. - Take a carriage ride, and find yourself spouting off historical facts about New Orleans the rest of the day.
10 a.m. - Stop at Café du Monde for delicious beignets and café au lait. Then, wander through the French Market and pick up some of Aunt Sally's pralines, sure to satisfy your sweet tooth.
11 a.m. - Venture to the fascinating Voodoo Spiritual Temple. Pick up a "love drawing" sachet from the gift shop (you won't believe the stuff they sell there!), which is supposed to bring good luck to a relationship.
1 p.m. - Hop on board the St. Charles Avenue streetcar and snuggle close while gazing out at the gorgeous houses along the avenue.
2 p.m. - On a self-guided walking tour of the old mansions in the Garden District, pick out which ones you'd choose to live in.
6:30 p.m. - Indulge in a perfectly sumptuous dinner at Muriel's Jackson Square. You'll have dreams about the seafood au gratin. Mmmm! Try their house wine.
9 p.m. - Wander the French Quarter surrounded by iconic Louisiana architecture. You may even find a street poet for hire to type up a few verses for you right there on his little typewriter.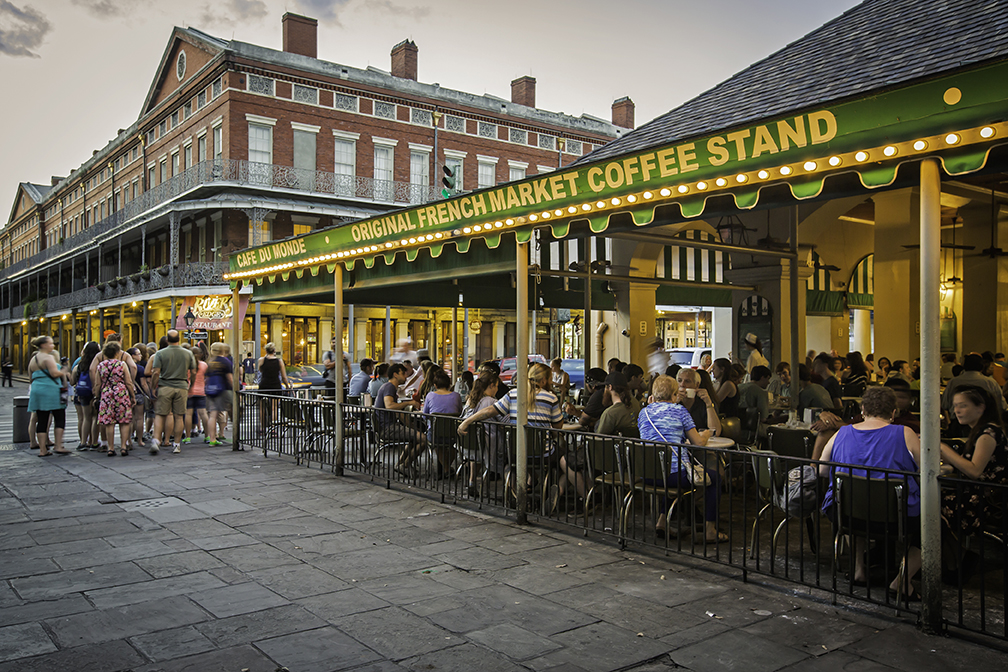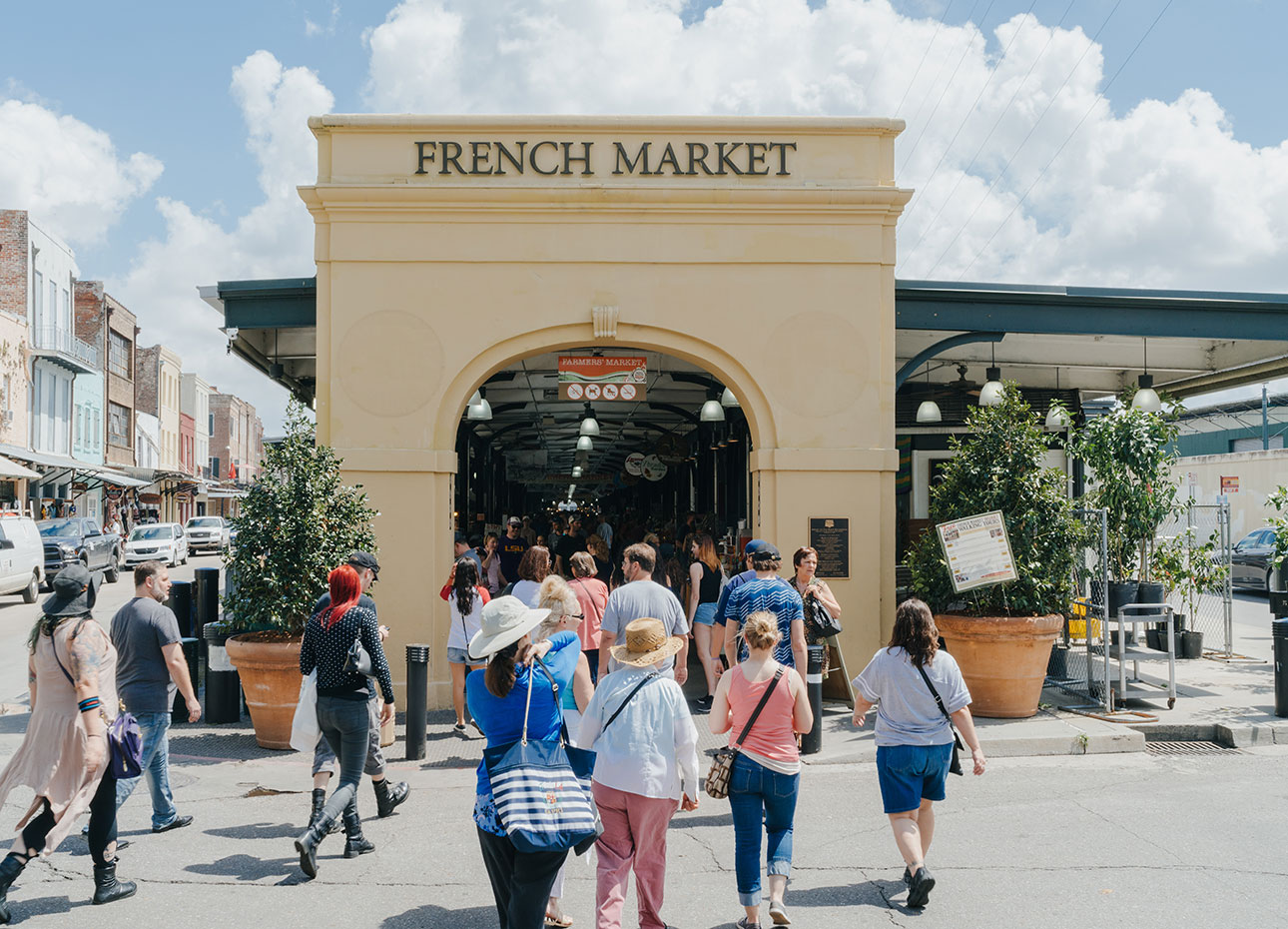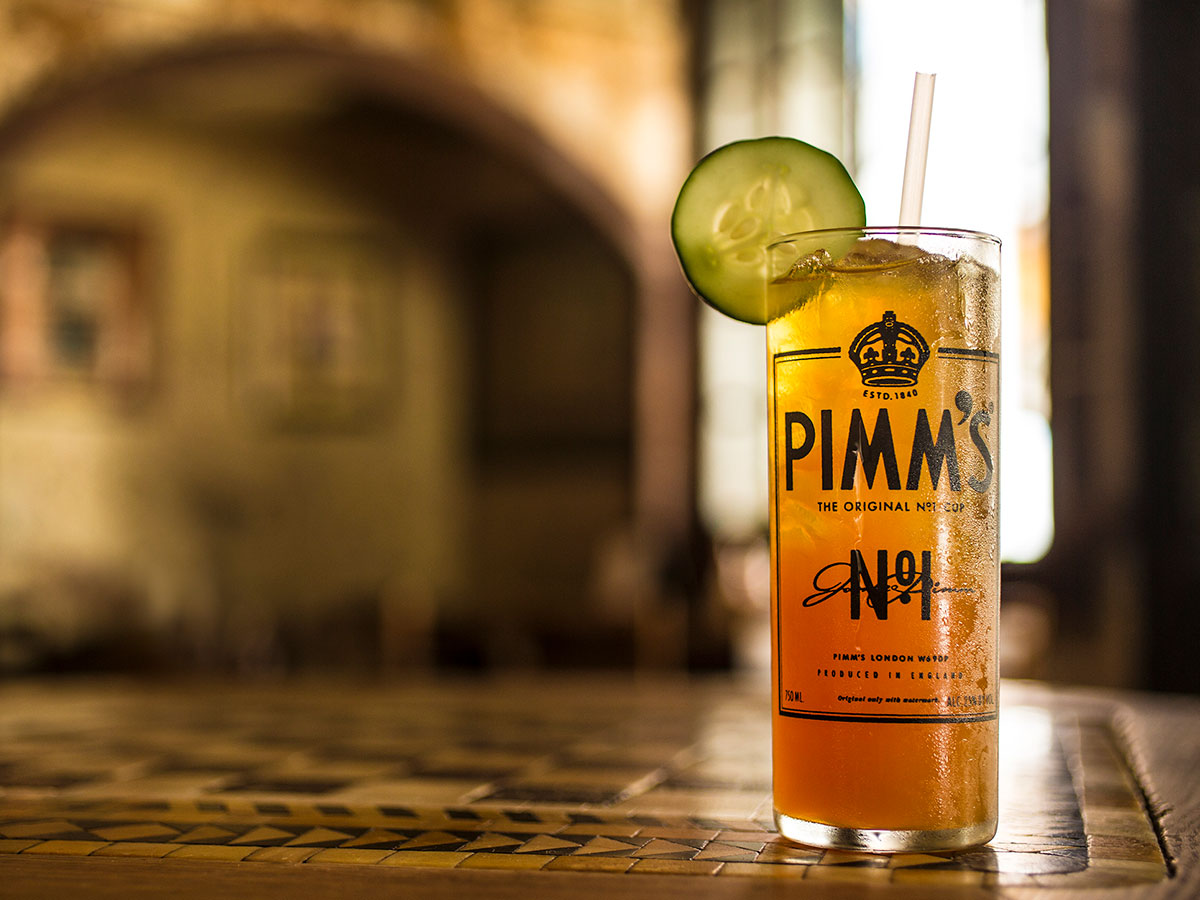 Pimms Cup from Napoleon House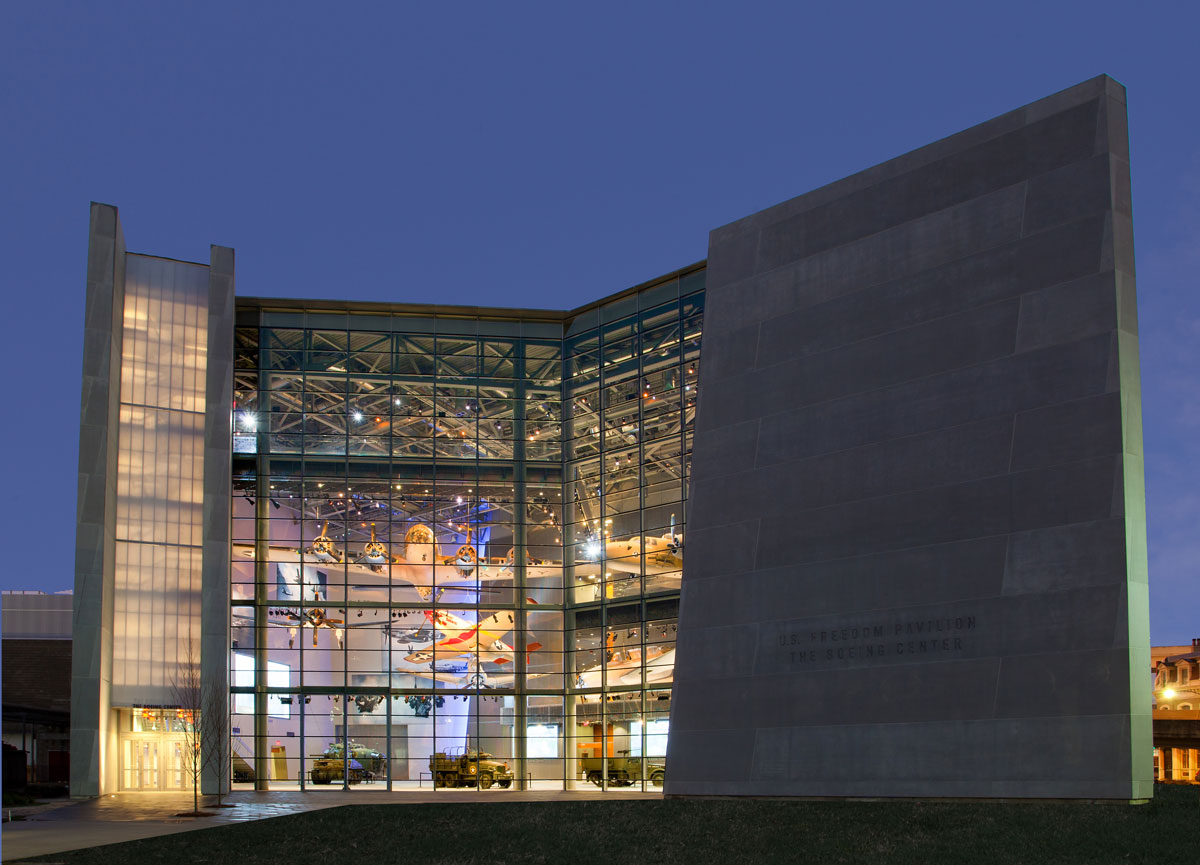 For Culture Enthusiasts
9 a.m. - The beautiful St. Louis Cathedral, the iconic structure that presides over Jackson Square, beckons you inside. Stop in the gift shop and pick up a St. Christopher token to give you good luck on your travels.
9:30 a.m. - There are some amazing artists displaying their work around Jackson Square. Stop and chat with them as you admire their work.
10 a.m. - Visit Vue Orleans at the top of the Four Seasons Hotel to enjoy 360-degree views of New Orleans and the Mississippi River, plus interactive experiences that explore the city's rich history and unique culture. High-tech, touchless exhibits feature legendary New Orleans figures and ground-floor exhibits feature a visual explosion of local artwork. Learn about the local cuisine, hear the sounds of jazz in a larger-than-life trumpet-shaped listening station, try virtually piloting a riverboat and more.
11:30 a.m. - With big plans for the afternoon, fuel up on giant (and delicious) muffuletta sandwiches at Napoleon House.
1 p.m. - Take a marathon tour of New Orleans museums and stop by the Ogden Museum of Southern Art, where you'll be carried away by the abstract paintings of Southern landscapes by Will Henry Stevens.
4 p.m. - Make the nearby National World War II Museum your next stop. Visitors love how it focuses on telling the personal stories of the war, which are even more poignant in the presence of the veterans who volunteer at the museum. The 4D movie will knock your socks off—and give your weary feet a much-needed break.
8 p.m. - A rejuvenating and lovely dinner is in order after a busy day. Get a reservation at Antoine's. It is one of the oldest restaurants in New Orleans (1840) and their world renouned French-Creole cuisine will make you want to come back for more. After dinner, go to Preservation Hall, a bastion of true New Orleans jazz. Oh man, can those guys play.
Jazz band at Preservation Hall
St. Louis Cathedral in Jackson Square
For College Students 
Day One
10 a.m. - Spend the morning getting oriented to the French Quarter and doing some souvenir shopping. A favorite? Made-in-Louisiana hot sauce.
1 p.m. - Take a cemetery tour. The cemeteries in New Orleans are unlike anywhere else. The tombs are above ground due to the high water table and flooding in New Orleans.
3 p.m. - Check out Magazine Street, a very cool area upriver from the French Quarter. Relax on a patio with cold beers in hand—you might try an awesome local beer called Abita.
7 p.m. - After dinner, get the evening started at Harrah's New Orleans. Warm up at the slot machines and then spend some time at the blackjack and craps tables.
9 p.m. - Let the rest of the night unfold on Bourbon Street and discover Pat O'Briens is a dangerously fun place.
Day Two
Noon - Given your (likely) late night, sleep in. You'll no doubt be ravenous when you wake up, so head straight to Johnny's Po-boys. That place is the real deal.
2 p.m. - Relax at New Orleans City Park. Near the park's entrance, you'll find Wheel Fun Rentals, where you can pick up kayaks, and canoes and even white swan pedal boats. Or, take a tour of City Park's lagoons and bayous in an authentic Venetian gondola with NOLA Gondola.
7 p.m. - Dinner at the Crescent City Brewhouse is nice and chill. Can you say "crabmeat-stuffed shrimp"? Mmm hmm.
10 p.m. - After bar hopping a bit, end up on Frenchmen Street, where you might find a DJ spinning reggae beats, an smoky blues bar, or a jazzy caberet. Despite all vows to keep it an early night, you'll probably find yourself walking back to the hotel as the sun is coming up.