Day Trip Itinerary: Louisiana's River Parishes
Explore the beauty found along the banks of the Mississippi River.
Louisiana's River Parishes encompasses an area of Louisiana stretching from the outskirts of New Orleans following the Mississippi River Road extending to the outskirts of the Baton Rouge area. Visitors have so many things to do at their fingertips - explore 10 historic plantation estates, delve into the mysteries of the swamps, eat your fill of andouille sausage, discover the history of perique (a rare blending tobacco cultivated in the area) or even catch catfish at Lac des Allemands - the French translation for "Lake of the Germans." After all, The Town of Des Allemands is known as the Catfish Capital of the Universe. Needless to say, you'll find activities for everyone in the River Parishes area.
Breakfast Options:
Coffee & Norco
Coffee & Norco is a 24-hour cafe and bakery serving up all the favorites - from a wide variety of donuts and specialty pastries to breakfast sandwiches, omelets, french toast and shrimp & grits.
Cafe Perique
Grab a coffee brewed to perfection or a melt-in-your-mouth donut to start your day at Café Perique in Gramercy. Don't have a sweet tooth? Try their classic southern breakfast items - including biscuits, grits, eggs and more.
Chung's Heavenly Cafe
Chung's Heavenly Cafe offers a variety of breakfast options. Try the breakfast croissant, omelet, sausage kolache, or beignets.
Morning Activities and Attractions:
Houmas House and Gardens 
Kick off your day exploring the charm of Houmas House and Gardens, a historic estate set in 38 acres of gardens. Start your day with breakfast at Dixie Café, followed by a tour of the mansion and River Road Museum. Conclude your visit with drinks at Turtle Bar and come back for lunch or dinner at Carriage House, immersing yourself in the history and natural beauty of this Southern retreat.
Swamp Adventures
Experience the Louisiana swamps in style with Swamp Adventures. With years of experience, Swamp Adventures has an ideal crew to share the area's culture and heritage with visitors. Take an intimate, yet thrilling ride in their premium airboats, soak up the stories and see what critters you can spot! 
Oak Alley Plantation
Explore over 200 years of history at Oak Alley Plantation in Vacherie. From its sprawling oaks and open spaces to its hidden nooks and crannies, Oak Alley's landscape tells the story of a plantation in its evolution. Wide pastures stand where a pecan grove once thrived, and a 1920's formal garden quietly preserves the remains of an 1830's kitchen hidden under its turf. See the Big House, the Slavery Exhibit, the Sugarcane Theatre, and the Blacksmith's Shop - a tribute to the enduring legacy of Louisiana craftsmen, sharing the history of forging metalwork on plantations.  
Take a swamp tour and spot a gator.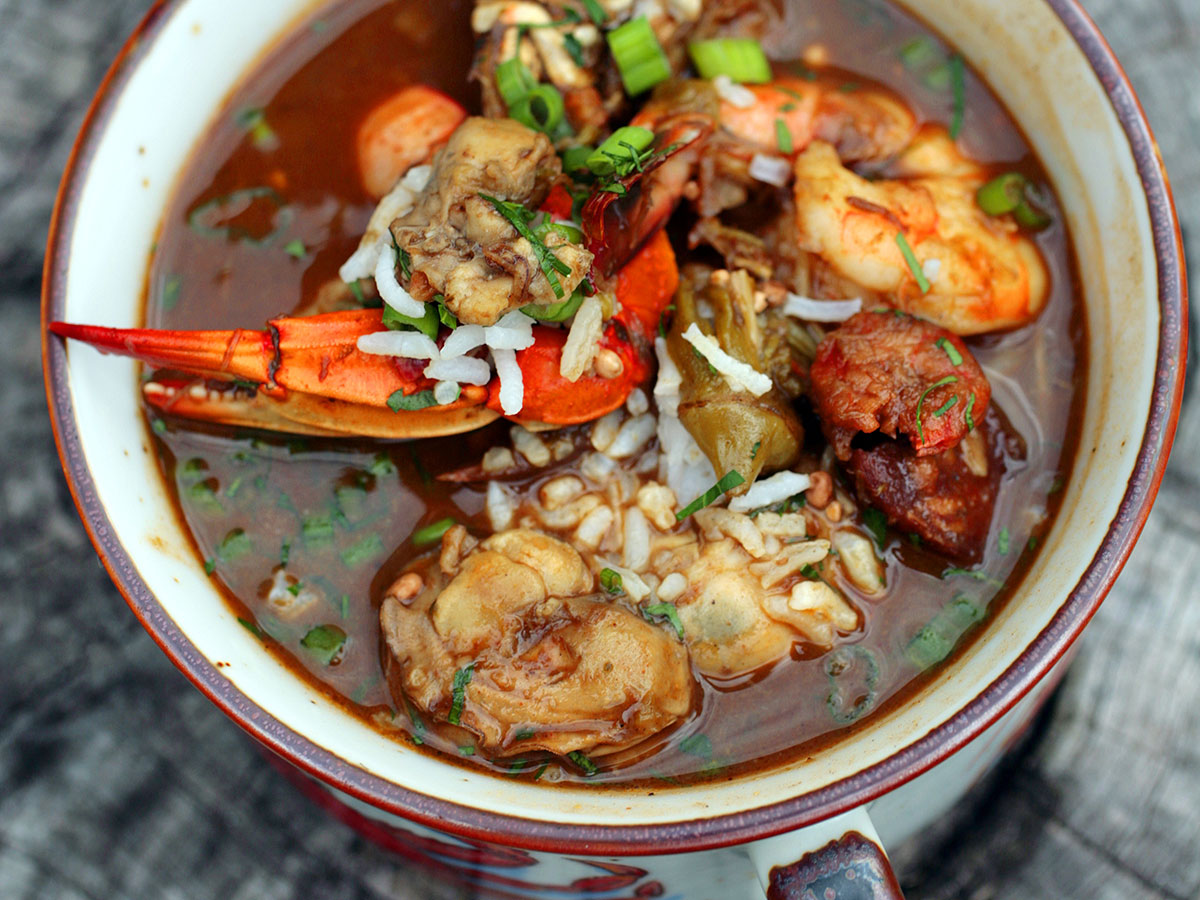 Taste the cuisine of the River Parishes.
Learn about the Creole Heritage at Laura Plantation.
Lunch Options:
B&C Seafood
Check out B&C Seafood for an authentic taste of Cajun home cooking. For those looking for Louisiana classics, order up a bowl of seafood gumbo, while adventurous eaters can try out frog legs or smoked rabbit gumbo.
Creole House
Creole House in Paulina is a casual eatery serving up the classics. Try a juicy burger, fresh seafood platter, or a finger-licking po'boy.
Spuddy's Cajun Foods
The specialty of Spuddy's Cajun Foods is their house-smoked meats, including the regional favorite - andouille sausage. For a real treat, schedule the Spuddy's Cajun Cooking Experience, where you can go back into the kitchen and learn to make traditional Cajun food yourself.
Afternoon Activities & Attractions:
Destrehan Plantation
Established in 1787 and listed on the National Register of Historic Places, Destrehan Plantation remains the oldest documented plantation home in the Lower Mississippi Valley. Special exhibits including an original document signed by Thomas Jefferson and an exhibit on the 1811 Slave Revolt. 
Cajun Pride Swamp Tours
Experienced local guides offer exciting tours of the Manchac Swamp when you book with Cajun Pride Swamp Tours. This is a memorable tour in a privately owned swamp with abundant wildlife.
Laura Plantation: Louisiana's Creole Heritage Site
The top-rated plantation tour at Laura Plantation transports you into the complex and intimate relationships of four generations of one Louisiana Créole family, both free and enslaved. Laura's permanent exhibit examines, in biographical detail, the lives of Africans on the plantation, from enslavement into the 20th century. 
Dinner Options:
Frenier Landing Restaurant
Frenier Landing Restaurant is located on the west shore of Lake Pontchartrain in LaPlace. The alligator sausage with creole mustard or fried crawfish tails are great appetizers, and notable entrées include Eggplant Napoleon or the whole stuffed flounder. Make sure and leave room for their bread pudding or a slice of rum cake for dessert!
The Seafood Pot
The Seafood Pot is a down-home seafood spot in New Sarpy located on Louisiana's famous River Road. Start your meal with a bowl of gumbo or stuffed artichokes, followed by the house special – crabmeat au gratin with crab cakes over pasta. Finish your meal with a slice of homemade cheesecake.
Nobile's Restaurant & Bar
At Nobile's Restaurant & Bar, you can enjoy fine River Road cuisine in a restored 1895 Victorian building. This spot has a ton of history, paired with delicious menu options. Dig in to gumbo, seafood, po'boys, steaks and more specialties.
Discover more attractions in the Great River Road area.