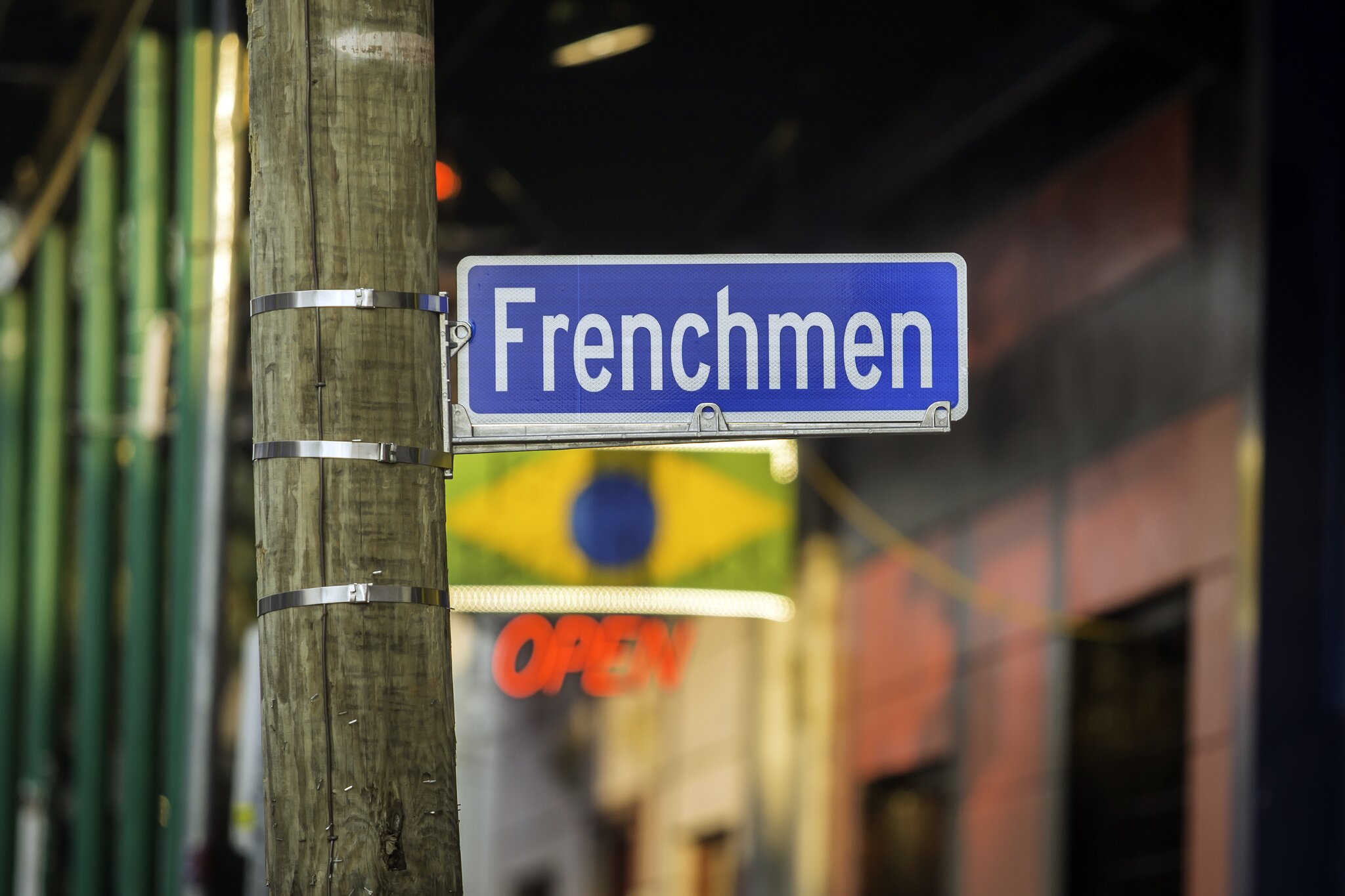 The Music of Frenchmen Street New Orleans
Bourbon Street may have the fame but locals know authentic New Orleans music is found on Frenchmen.
Ready to see—or hear—the real New Orleans? Just a short walk from the French Quarter, head on down to Frenchmen Street for the highest concentration of New Orleans' best live music. Don't let the lack of neon lights fool you; behind those plain wooden signs and dark windows dotting the 500 and 600 blocks of Frenchmen, you'll find some of New Orleans' most storied music venues alongside dashing up-and-comers.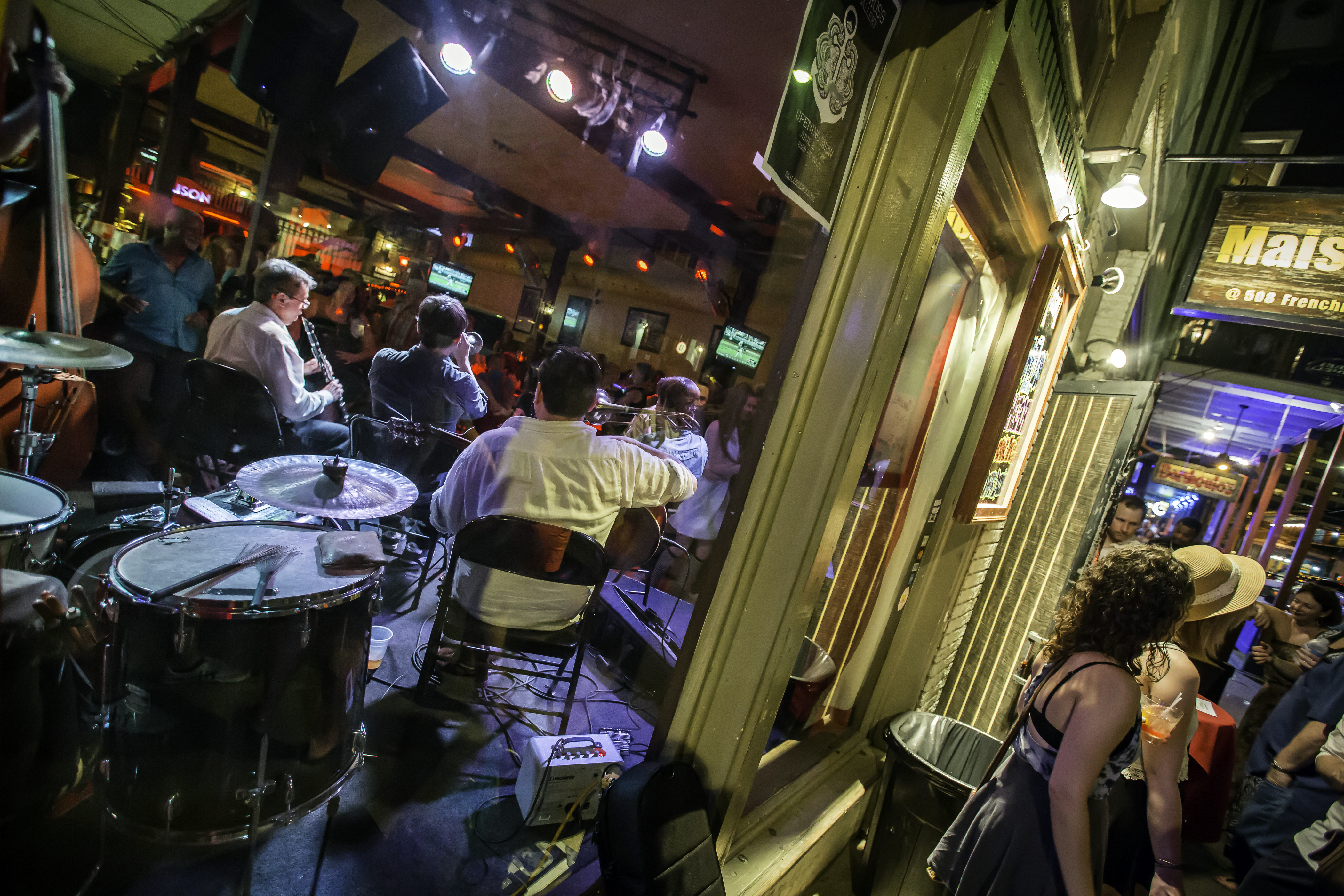 The Maison on Frenchmen Street is a hot spot.
Smooth tunes at Snug Harbor.
Spotted Cat Music Club draws crowds night-over-night.
Live Music on Frenchmen Street in New Orleans
The Blue Nile is home to countless top funk, blues, soul, and brass shows. The Blue Nile is well known as the original music club that gave birth to the music culture on Frenchmen Street. Check out the upper floor where late-night DJs spin with views overlooking Frenchmen Street. The Spotted Cat is the quintessential jazz club of New Orleans famous for its jazz shows and quaint intriguing ambiance.
At d.b.a., rub shoulders with New Orleans' biggest names in music in a club as comfortable as your living room while enjoying Frenchmen's largest beer and spirits selection. Rising stars play alongside established names at this longtime musicians' favorite. Catch folks like Soul Rebels, Tremé Brass Band, Walter Wolfman Washington and Glen David Andrews. Located in a renovated 1800s storefront, the Snug Harbor Jazz Bistro, features some of the town's best jazz from Ellis Marsalis, Charmaine Neville and many more. Head to The Maison for a packed schedule of live music, jazz brunches, and a tasty Creole menu and upscale drink menu. It's housed in a historic 19th-century building and Maison is a go-to venue for jazz, brass and funk shows seven nights a week.
Three Muses has the swinging jazz sounds of Linnzi Zaorski and many others that have crowds packing Three Muses. Between the soulful jazz, the artisanal cocktails and the chic-yet-affordable small plates menu, any way you swing it, Three Muses is the newest darling of Frenchmen, and its funky, friendly vibe feels right at home. And The Apple Barrel is considered a best-kept secret with a tiny venue that sounds so good, some artists have recorded there. These clubs have hosted the authentic sounds of the streets for as long as anyone can remember. And they look it—so don't look at the buildings; listen to the sounds.
BONUS Tip: Forget the clubs. You can—and locals do—spend your entire Frenchmen visit in the street itself. Any given night you'll find poem-writing hipsters, Hula-Hoop troops, traveling brass bands and Uncle Lionel Batiste making his rounds.