Summer Fun Along the Louisiana Culinary Trails
There's a trail for every taste!
Waterfront Wonders
The Tammany Taste Trail features spots with good eats and even better views. In Mandeville, The Barley Oak serves up local craft, specialty and seasonal beers overlooking Lake Pontchartrain. Pair your pint with snacks like Cajun or German sausage platters, or fill up on the likes of a bratwurst dog, smoked brisket sandwich or juicy burger. Right down the road, you'll find Rip's on the Lake, which specializes in mouthwatering seafood dishes. Rip's has been a local favorite for decades, and is the perfect place to dine al fresco and savor that Lake Pontchartrain breeze.
In Madisonville, Tchefuncte's Restaurant, aptly named for its location on the Tchefuncte River, takes advantage of locally sourced ingredients and turns them into satisfying upscale dishes. Or, let loose at T-Rivers Bar and Grill – a popular family-friendly spot on the Tchefuncte serving up pizzas, po'boys, fried seafood, raw oysters and more along with jammin' live music.
And over in Slidell, Palmettos on the Bayou (Bayou Bonfouca, to be exact) is the place to be. This charming venue offers classic Creole cuisine with fresh Louisiana ingredients. Enjoy dinner indoors surrounded by swamp murals, or take it outside on the climate-controlled deck for its famous weekend Brunch with live music. Nearby, Phil's Marina Café in Slidell offers a wide menu of seafood dishes and Italian fare with prime views of Lake Pontchartrain.
Menus and Music
Looking for amazing food? Searching for impeccable tunes? Along the Seafood Sensation Trail, you get the best of both worlds. In Lake Charles, Tia Juanita's Fish Camp offers live music and a medley of Cajun and Mexican seafood dishes in a casual atmosphere. Dig into high-quality ingredients to a perfect soundtrack. Luna Bar & Grill is an eclectic spot where you can devour unique dishes while enjoying live music on the weekends. Start your day on a good note at their Sunday Jazz Brunch! Or, skip on over Rikenjaks, a restaurant and brewpub with outdoor patio dining, live entertainment and Louisiana comfort food.
Further east in Abbeville, walk into Riverfront: A Louisiana Grill - a local staple where live music is a regular occurrence. Their menu is loaded with dishes featuring fresh locally sourced seafood, steaks grilled to perfection and specialty cocktails. Eat up, sit back, and relax to the sounds of local musicians on the banks of the Vermilion River. If you can't get enough, get a nightcap at Kelvin's Piano Bar nearby and catch live music on the weekends.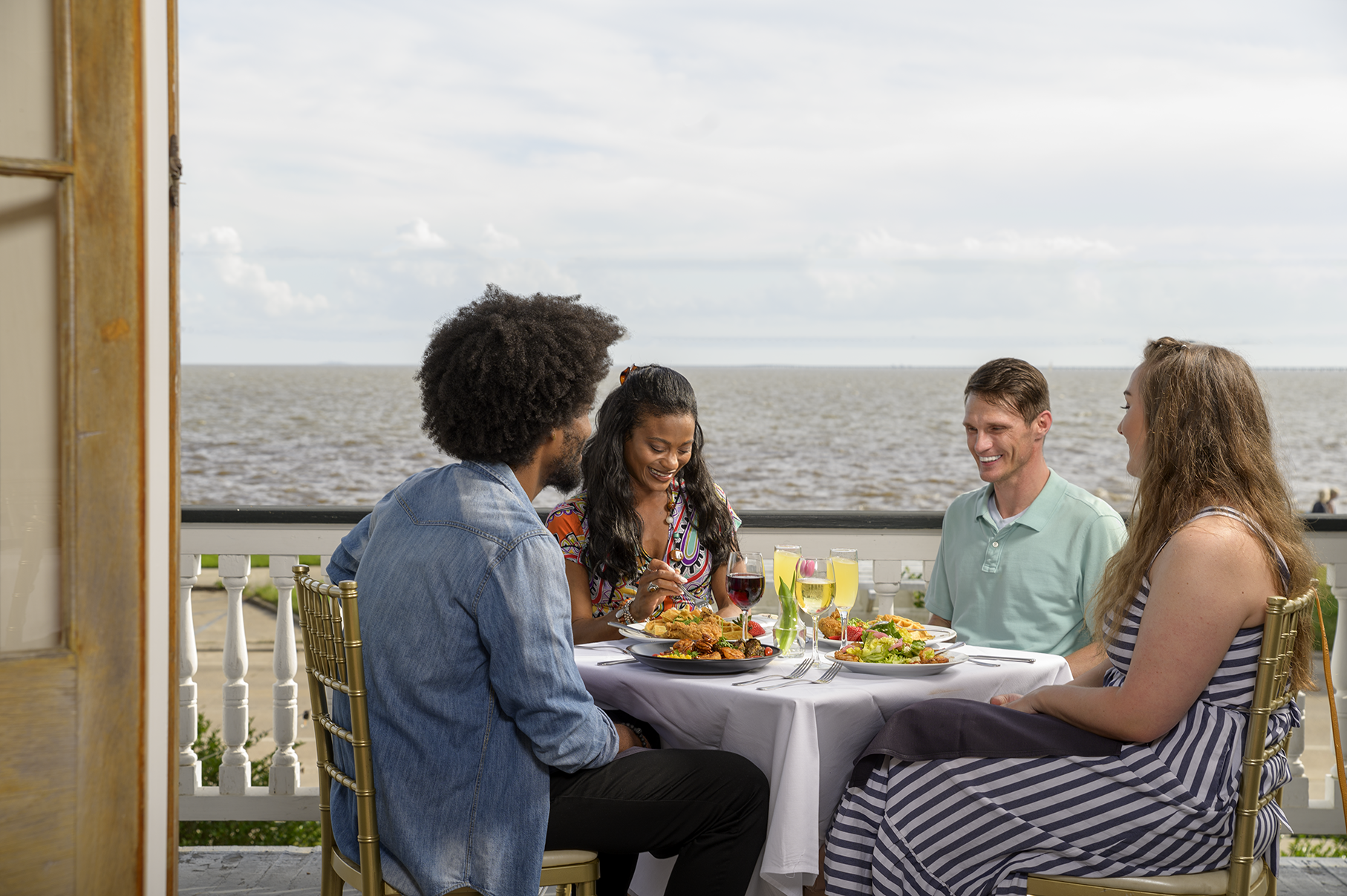 Enjoy a meal right on the water.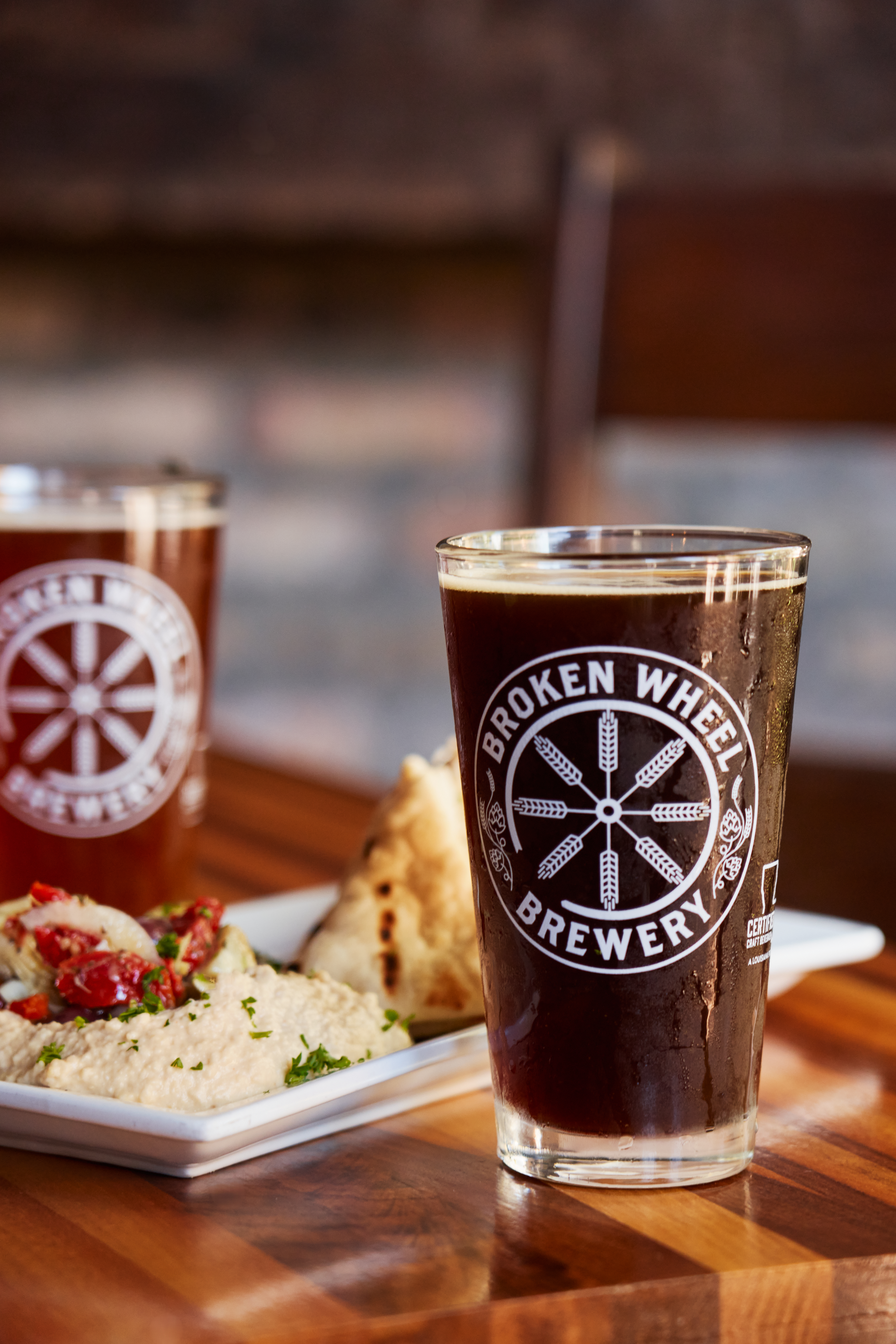 Brews and Bites
Along the Prairie Home Cooking Trail, you'll find Broken Wheel Brewery in Marksville - the first craft brewery in central Louisiana. Its name is derived from local lore - a merchant trader traveled the area selling his wares to the local Native American tribes and French settlers, and on one such trip a broken wheel on his wagon stranded the trader, leading him to settle in what is now Marksville. Broken Wheel's brews are perfectly paired with a meal from its onsite Fresh Catch Bistreaux. Down in Arnaudville, Bayou Teche Brewing is a must-visit spot. The venue transforms from a relaxed beer garden to a lively Cajun music spot and competitive trivia nights. With the addition of their Cajun Saucer pizza, you could easily stay for hours, losing track of time as you sip, eat and gather with some of the friendliest people in the area.
Of course, a trip along this trail absolutely must include road trip snacks like boudin and cracklins from Hebert's Specialty Meats in Opelousas or Billy's in Krotz Springs.
Catch and Cook
If there's anything Louisiana folks love, it's food and fishing. In a genius move to unite the two, The Louisiana Department of Wildlife & Fisheries offers a Catch and Cook program that allows local restaurants to prepare and cook fresh fish caught by licensed hunters and fishers. Each participating restaurant must file a permit to offer this service, and restaurants must be contacted in advance if you're planning to bring your catch in for them to prepare. After a successful fishing excursion, simply bring your fish properly cleaned, labeled and iced. The chefs will take care of the rest! Participating restaurants along the Creole Crescent Trail include Red Fish Grill, Bourbon House Seafood and Oyster Bar, Dickie Brennan's Steakhouse, Palace Café and Tableau. You'll be in awe of what these talented chefs along the Creole Crescent Trail create with your prize catch.
A Hunger for History
The outskirts of Baton Rouge are home to many of Louisiana's historic homes. Along the Capital Cravings Trail, get a dual experience by taking a tour and learning the storied history of life on south Louisiana's plantations. Then, at a selection of the homes including Oak Alley Plantation, Restaurant & Inn, Houmas House & Gardens (featuring both Latil's Landing and Café Burnside), and The Myrtles' Restaurant 1796 you can have your lunch right there on site.
Dine and Discover
Invite a few friends out for a meal with a twist. Plan a progressive meal for the group, with appetizers at one spot, entrées and sides at the next, and dessert at another. In Natchitoches on the Red River Riches Trail, there are several locally-owned restaurants within a four-block area in the historic district. Naturally, the food crawl should start with a Natchitoches meat pie, so pop in to the Pioneer Pub for the city's signature dish. For the next course, head over Maglieaux's, where you can enjoy a cocktail and a classic Louisiana entree (like a po'boy, crab cake sandwich or Crawfish Monica) with a beautiful riverfront view. Finish off with dessert from Merci Beaucoup, where the Old Fashioned Bread Pudding is a local favorite.
Explore historic homes with dining options.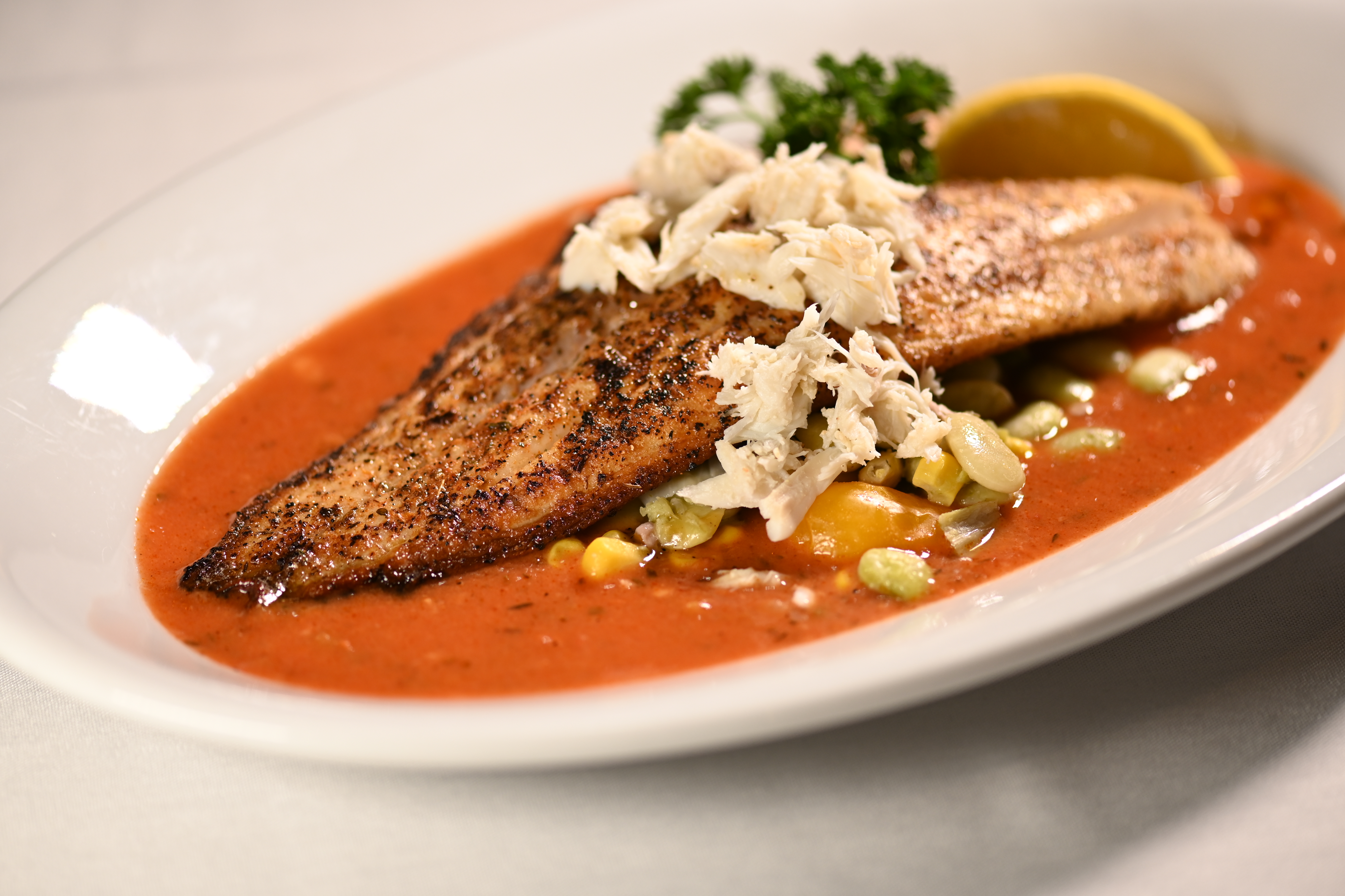 Let a New Orleans chef turn your catch into a creation.
A Cultural Collection
Ah, barbecue. This smoky-sweet, succulent southern American delicacy is a big deal in north Louisiana - and some of the best in the area can be found at Danken Trail BBQ in Monroe. Chow down on ribs, pulled pork, brisket, BBQ chicken and all the traditional sides that come with a perfect barbecue meal (think mac-n-cheese, potato salad, cole slaw, BBQ beans, fried okra and more). And don't leave without trying their classic Southern desserts – peach cobbler and banana pudding. Or, travel across the world (metaphorically) by stepping into Peking Chinese Restaurant to load up on their large menu of all your Chinese favorites.
In Monroe, Enoch's Irish Pub & Café is a balanced fusion of Louisiana and Ireland. Established on St. Patrick's Day of 1980, this family-owned and operated pub features menu items like Murphy's Muffaletta (with corned beef, for a twist), "Stoutwest" Chili Cheese Fries, the Irish Breakfast Burger, Paddy's Melt and more plus and house sauces like their Irish whiskey BBQ sauce. Or, transport yourself to Italy at Genusa's Italian Restaurant & Wine Cellar with one bite of Veal Saltimbocca, Chicken Pomodoro or Lasagna. The Delta Delights Trail is a melting pot of cultures and the flavors that come with them.
Cool Concoctions
You'll need to beat the Louisiana heat along the Bayou Bounty Trail, and no trip to Louisiana is complete without a snowball – a totally different experience than a snow cone or shaved ice you'll find elsewhere in the country. Try this delicate, sugary treat in dozens of flavors offered at Murph's Olde Tyme Snowball Stand in Lafayette, CanDee Land Sneauxball Stand in Scott, or Brain Freeze Snowballs in Broussard.  Or, beat the Louisiana heat with a visit to Borden's Ice Cream Shoppe in Lafayette - where the menu is an ice cream lover's haven, chock full of ice creams, sherbets, sundaes, malts, milkshakes, ice cream floats and more. Or, grab a scoop of ice cream or an ice cream po'boy sandwich at the Cane River Pecan Company's Pie Bar in New Iberia. Can't decide between a snowball and ice cream? Candyland Cottage & Ice Cream Shoppe in Scott has both!
Find restaurants, recipes and more with Louisiana's Culinary Trails!