Find Louisiana's Fantastic Food Trucks
Check out these mobile kitchens, and learn where to find them.
Over the years, Louisiana has partaken in the full-fledged food truck revolution taking place across the nation. Every corner of the state is dotted with mobile vendors dishing up delicious food on wheels. Looking for your favorite? Follow them on social media to see where they're posted up. 
Walk up to smiling faces behind each food truck window. Credit: Visit Lake Charles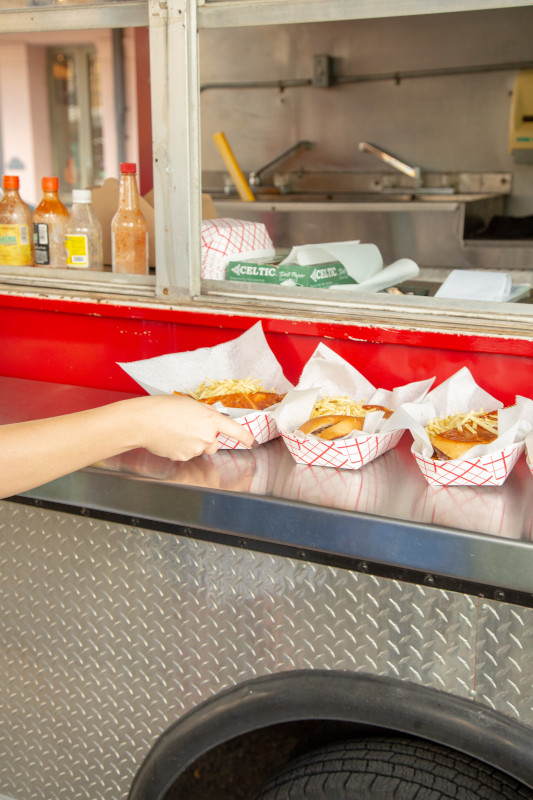 Delicious dishes, made to order. Credit: New Orleans & Co.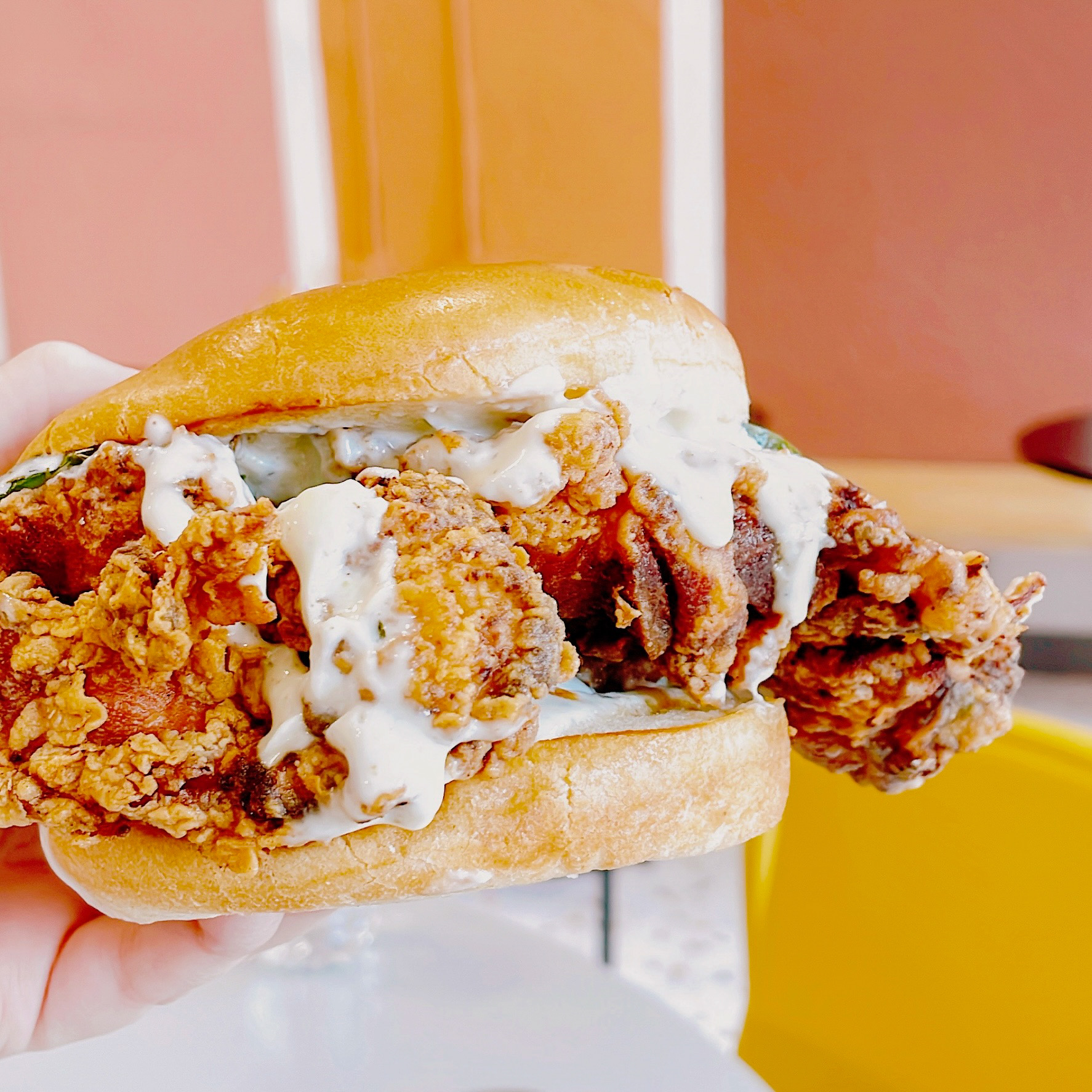 Finger-lickin' good! Credit: Shreveport-Bossier CTB
Taste a variety of cuisines. Credit: New Orleans & Co.
Louisiana's Food Truck Parks
Heard Freighthouse Food Park
Ruston
Heard Freighthouse Food Park - "where great food meets great friends." Sounds about right! Heard Freighthouse Food Park is a community space in historic downtown Ruston bringing tasty meals and live entertainment to locals and visitors alike. Options include Grown and Grazed, which is committed to sourcing produce, meats and other ingredients from local farmers and producers. Staple Sandwich Co. bakes bread fresh every day for their sandwiches, which you can pair with homemade soups and scratch-made cookies. And Bad Wolf BBQ features succulent smoked brisket and special side dishes like loaded brisket sweet potatoes, sweet chili brussels sprouts and specialty sausages.
Food Trucks at Oak Grove
Prairieville
Food Trucks at Oak Grove hosts rotating food trucks offering an array of cuisines - from southern-style eats, BBQ, snowballs and more. Also found here are special events like Food Truck Fridays featuring live music. Seating is limited, so bring a lawn chair just in case and enjoy the tunes while chowing down! Or, participate in retail therapy at their markets that gather local vendors. Spend the day outside shopping, eating, and hanging out!
985 Eats Food Truck Park
Gray
985Eats Food Truck Park, located in Terrebonne Parish, is a one-stop shop for tasting local cuisine. Fill your bellies with freshly-made specialties from popular area vendors. This isn't your typical white tablecloth dinner - these are good 'ole roll-up-your-sleeve eats! Stop by for great quality food in a casual and welcoming atmosphere.
Catalon Legacy Food Truck Park
Maurice
Catalon Legacy Food Truck Park has everything from BBQ and Mexican dishes to Creole favorites and sweet treats. Bring your family, friends and four-legged buddies for an outing. There are so many menu options to choose from - you might need to sample them all!
Front Yard Food Trucks
Pineville
Front Yard Food Trucks has space for eight food trucks that rotate with the goal of always having a wide array of different cuisine options. This concept is positioned on longtime family-owned land and was developed on family values to bring the community amazing food options to enjoy and share. Check in on their weekly vendor schedule to see current offerings.
Lighthouse Food Truck Park
Berwick
Lighthouse Food Truck Park is appropriately located against the seawall on Berwick Bay. Order to-go or dine on the grounds on a nice breezy day. The Lighthouse Food Truck Park features space for 6 food trucks and hosts local musicians once a month. See vendors like Jones Specialty Foods serving up mouthwatering meals.
More Food Trucks in Louisiana
Check out the below roundups of food trucks found in each region of the state: