Historic Homes of River Road
To get a first-hand look at the estates of Louisiana's colonial and antebellum past, visitors only need to take a tour down River Road.
In the late 1800s, Mark Twain noted on his adventures down the mighty Mississippi that there were so many estates and dwellings along the river that it looked like a spacious street.
The Great Mississippi River Road is about 70 miles in length, located on each side of the river between Baton Rouge and New Orleans, and is home to a collection of Louisiana's towering antebellum homes nestled in large patches of moss-draped oak trees. Still today you can catch a glimpse of what Twain once saw on the riverfront by embarking on a tour of Louisiana's historic homes and museums.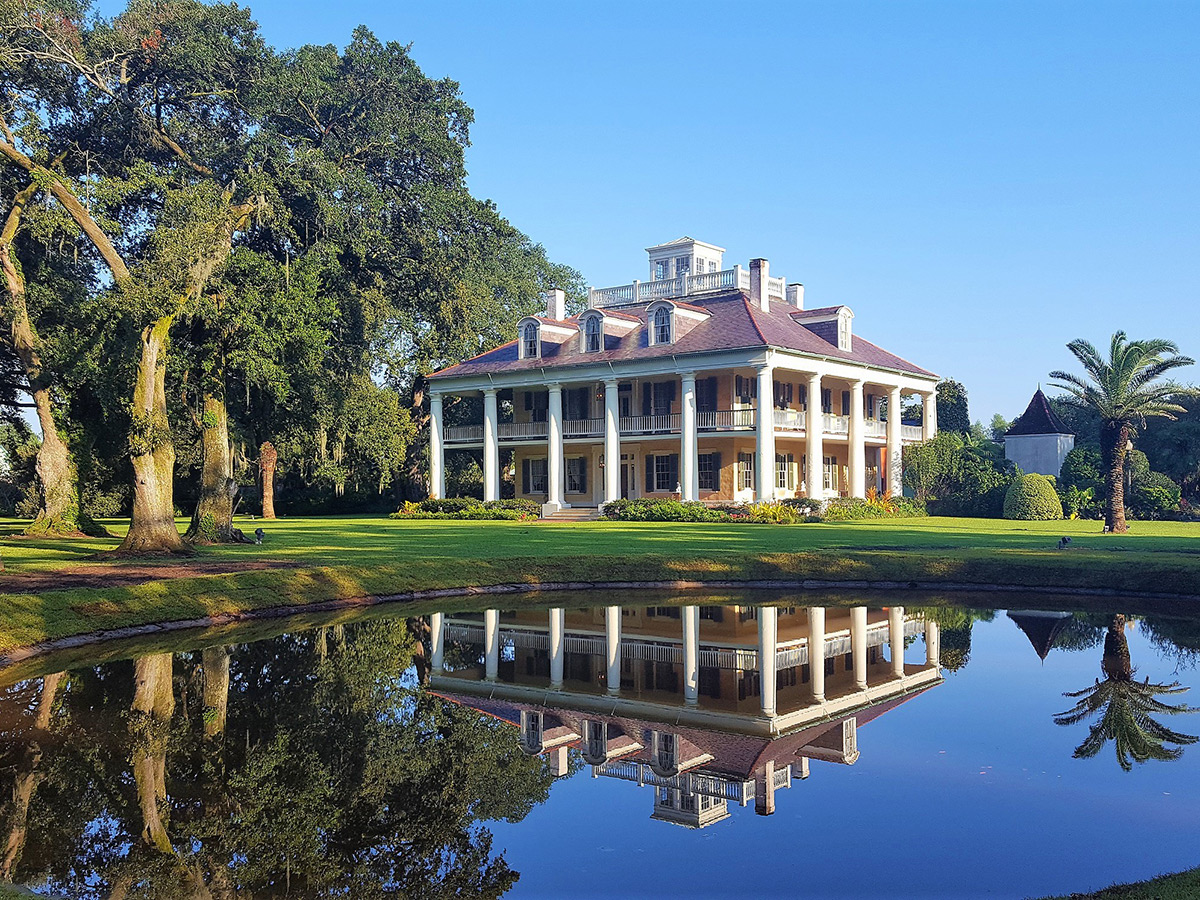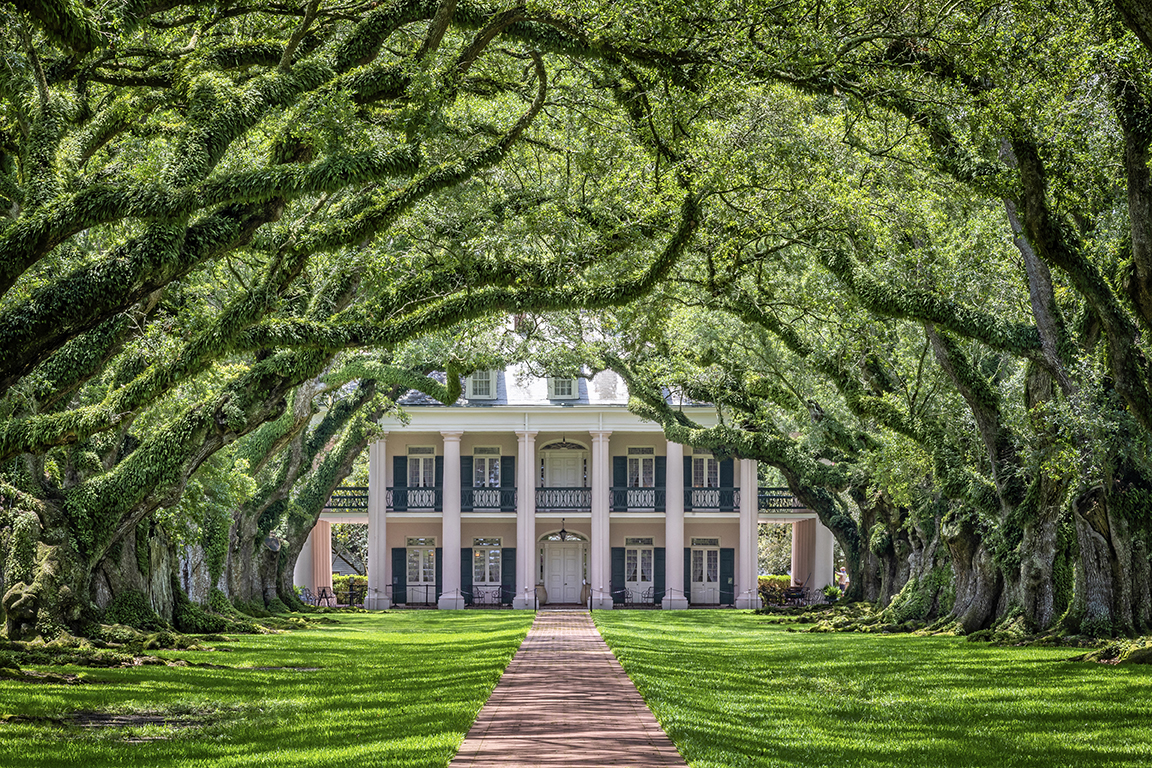 Destrehan Plantation
Just 20 miles outside of New Orleans, Destrehan Plantation dates to 1787 and is the oldest documented plantation in the Lower Mississippi Valley. Once stretching over 6,000 acres to the shores of Lake Pontchartrain, Destrehan was actually a small community that supported several households. Destrehan offers daily historic demonstrations that offer visitors a glimpse into what life was like during the 1800s. 
Laura Plantation
Laura Plantation once produced a signature Louisiana crop, sugarcane. The award-winning tour at Laura Plantation transports visitors into the Creole world of Laura Locoul (4th generation of the Laura Plantation family), exploring the complex relationships of four generations of one family, both free and enslaved. View a permanent exhibit dedicated to telling the story of the enslaved population specific to Laura Plantation.
Oak Alley Plantation
At Oak Alley Plantation, named for the quarter-mile entrance canopy of 300-year-old oak trees, tours are given chronicling the history of the mansion that was built in 1837. Stroll through the Big House, Civil War exhibit, Sugarcane Theater and an exhibit honoring those who were enslaved there. Then, have a meal at the onsite restaurant before heading off to the next stop on your trip.
Houmas House Estate and Gardens
Houmas House Estate and Gardens is a Greek Revival home that, at its peak in the 1860s, was the largest sugar producer in the United States. Today, you can tour the home and its gardens, visit The Great River Road Museum onsite, and dine at one of their restaurants.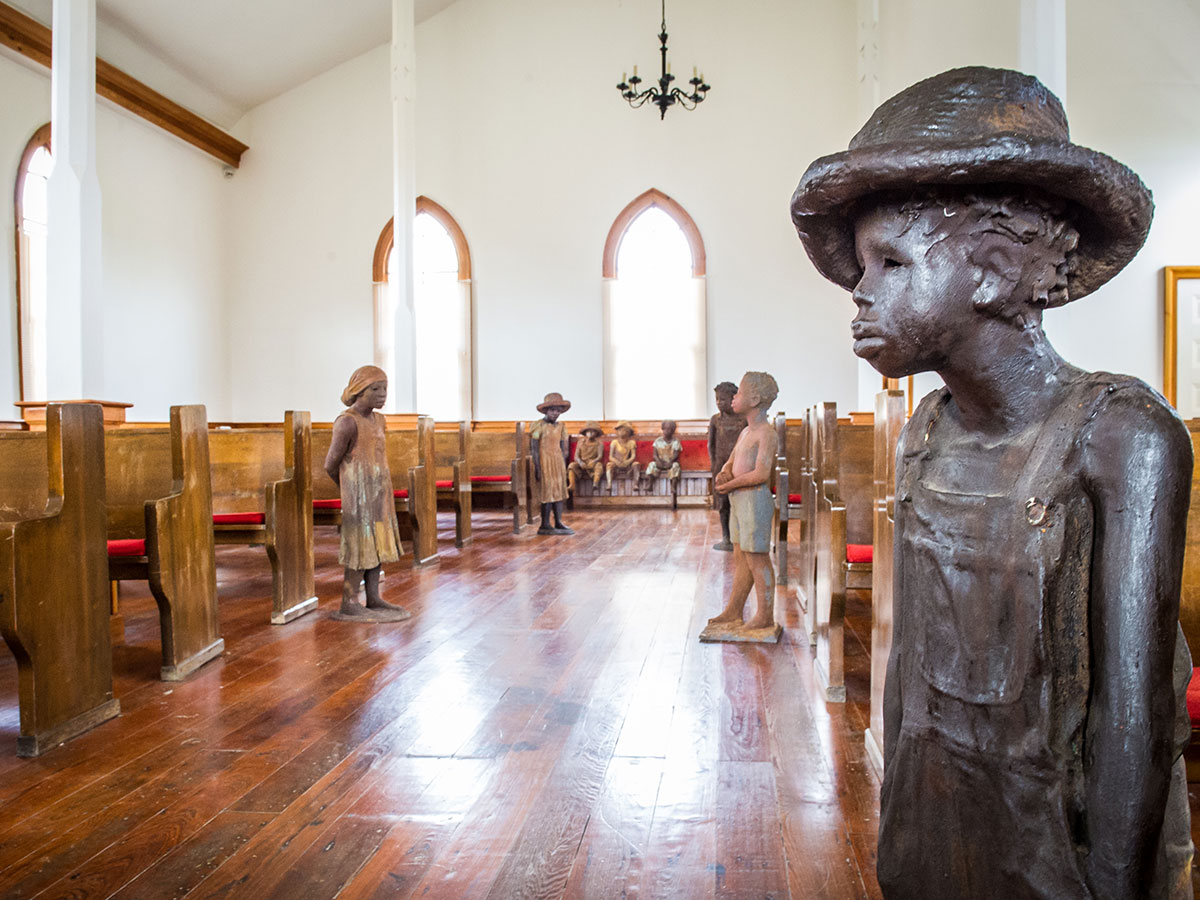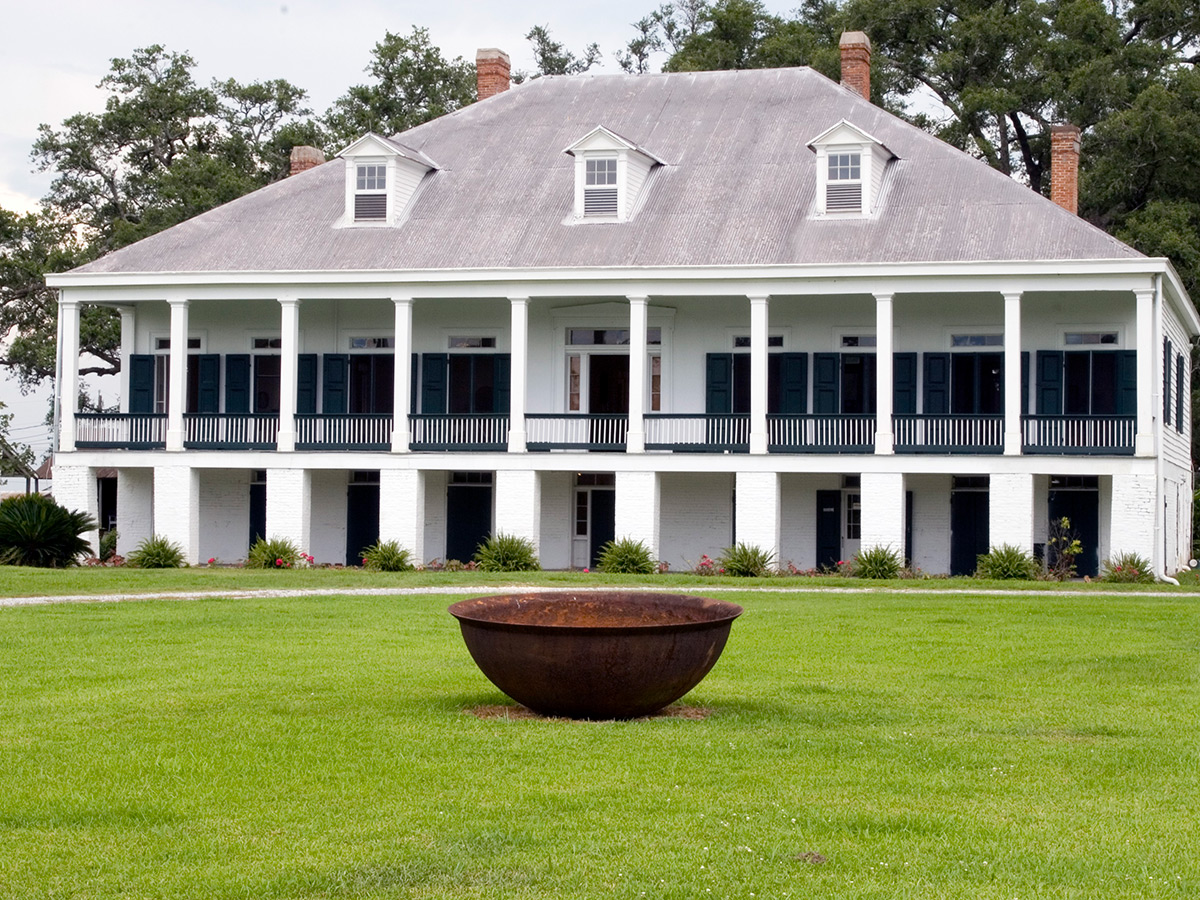 Whitney Plantation
Whitney Plantation offers visitors a unique view of plantation life, focusing exclusively on those who were enslaved through permanent and rotating exhibits. Take a guided tour to see three memorials dedicated to telling the story of slavery in Louisiana, as well as an original slave cabin and church. Whitney is one of the oldest and best-preserved plantations on River Road.
St. Joseph Plantation
The authentic St. Joseph Plantation was built around 1830 and was constructed in the raised Creole style which predates some of the nearby Greek Revival style plantations. Currently, it is a working sugar plantation. St. Joseph Plantation was bought and sold to different families over the years, however, the history of this estate is intact. Visitors can experience guided tours that wind through the live oaks (some are as old as 300 years!) slave quarters, ironsmith shop, schoolhouse, the main plantation home and the adjoining sister plantation, Felicity. 
Magnolia Mound
Magnolia Mound gives a glimpse into the lifestyle of the early French Creoles. The plantation was once the center of a 900-acre operation not far from the Mississippi River in Baton Rouge. The main house was built circa 1791 and was enlarged and renovated in 1802-1805. Magnolia Mound features a collection of locally-made furniture from Louisiana's colonial period, as well as French pieces and decorative art items including crystal, locally made textiles and English and French ceramics. Take a tour to see the historic house museum, an open-hearth kitchen that often hosts cooking demonstrations, a pigeonnier (c.1825 structure that housed various game birds) and more.
Frogmore Plantation and Gins

Take a journey off the River Road and there are additional antebellum homes to be found around Louisiana. At Frogmore Plantation and Gins in east-central Louisiana, cotton is the focus. The plantation began in the early 1800s and still today produces cotton for the garment industry. Frogmore has more than a fair share of stories, having been the site of a Union encampment during the Civil War, and is one of the best-preserved cotton plantations in the Mississippi River Delta.