Gumbo Festivals in Louisiana
See what's stirring at these events where hot pots of rich gumbo take center stage.
Like white on rice, gumbo and Louisiana are inseparable.  Nowhere else in the world will you find Louisiana's signature dish of gumbo prepared as well or served with as much gusto! Join us every October and November for these delicious gumbo festivals.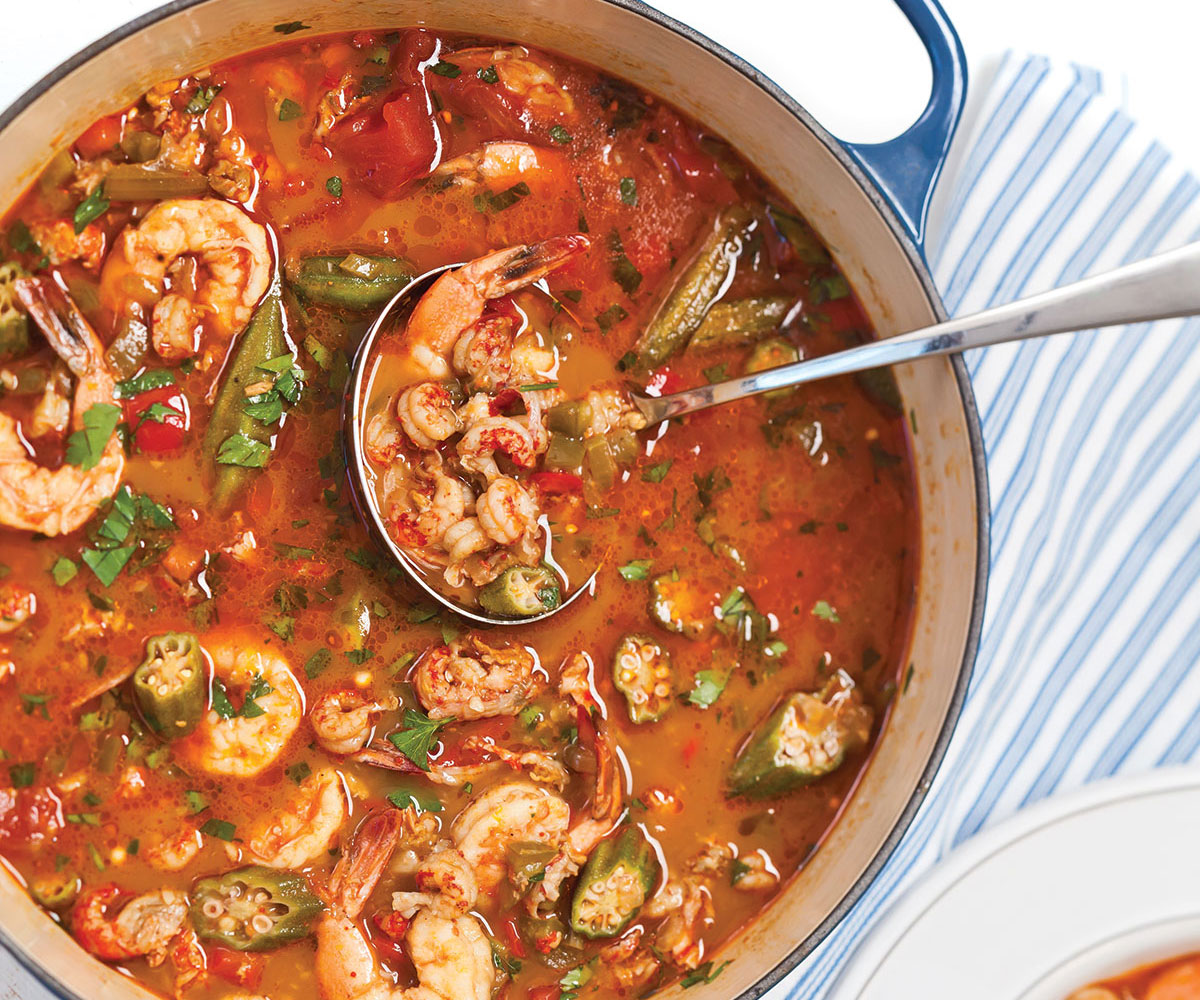 Gumbo is celebrated at festivals just as the cool fall weather rolls in, which locals refer to as "gumbo weather."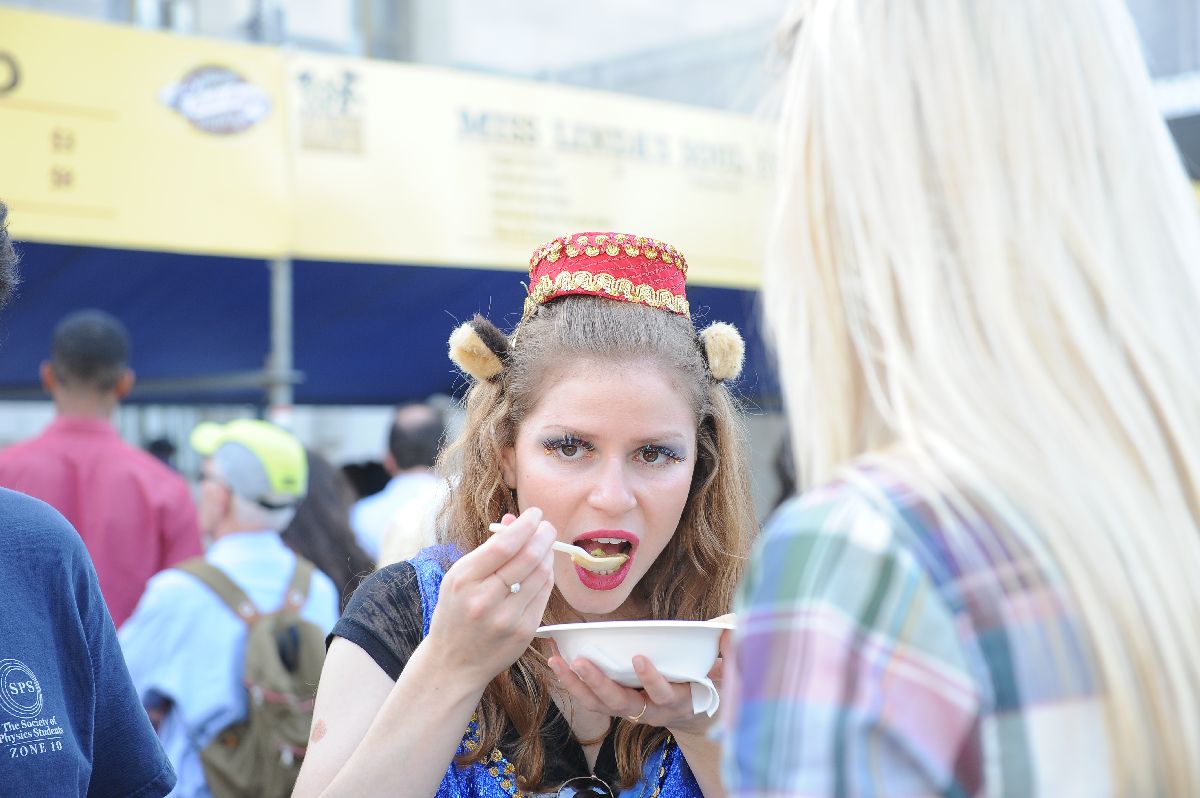 Taste the variations of Cajun gumbo and Creole gumbo.
Chicken & sausage gumbo, or seafood gumbo? How about both!
Louisiana Gumbo Festivals You Must Taste
Louisiana Gumbo Festival
The Louisiana Gumbo Festival is in Chackbay, the "Gumbo Capital of Louisiana" (as declared by the state legislature), and has been going strong every October for more than 45 years. If the fest's first four decades are any indication, the crowds of thousands will be returning for years to come. Get your fill of spicy gumbo (volunteers cook 500 gallons of gumbo!) and other Cajun specialties like jambalaya, and then dance all weekend long with a packed schedule of live music every day.
Bridge City Gumbo Festival
Not to be outdone by Chackbay, Bridge City boasts its title as the "Gumbo Capital of the World." The Bridge City Gumbo Festival has grown into one of the New Orleans area's premier food events (of which there are plenty), with annual visitation numbers topping 60,000 attendees. A fierce competition to see who can cook the best gumbo makes for a memorable weekend filled with delicious food, gumbo and some of the area's best chefs. You'll want to see what's cooking in Bridge City at this October event.
World Championship Gumbo Cookoff 
Watch and be amazed as more than 100 teams of gumbo pros cook up their best pots (from scratch) at the annual World Championship Gumbo Cookoff in October. At this cook-off, everything, from the roux to the rice, is prepared on site, meaning attendees are getting the freshest bite with every bowl. Get one of the champion award-winning gumbo recipes.
South Louisiana Blackpot Festival & Cookoff
Lafayette's Cajun roots are on display as the city cranks up the heat with the South Louisiana Blackpot Festival & Cookoff, held every October in the authentic 19th century Acadian Village. There are cook-offs for everything good and down-homey; look for gravy, gumbo, cracklins, jambalaya and dessert competitions, and judge for yourself who has the tastiest dish. Then check out the music selection — you'll find square dance groups and string bands, plus some of the best Cajun bands in the world - with previous headlines including GRAMMY® Award winners! And if you're headed to Lafayette for Blackpot, why not make a whole weekend of it? Check the website for details on camping out at this event that guarantees you won't go home hungry.
Tremé Creole Gumbo and Congo Square Rhythms Festivals
The Tremé Gumbo Festival takes place right outside of the French Quarter in the historic Tremé neighborhood. Enjoy chicken and sausage gumbo, Creole filé gumbo, seafood gumbo and other Louisiana delicacies while jamming to the sounds of local musicians. The fest also features a large Arts Market with dozens of local artists showcasing handmade fine art, plus a Kids Area with local artists leading interactive and creative workshops for the kiddos.
As our state's official dish, you'll find plenty of additional Gumbo Cookoffs throughout the state. Smaller festivals and cookoffs include the Acadia Parish Chamber of Commerce Annual Cookoff in Crowley and the Battle of the Gumbo Gladiators in Shreveport just to name a few.
Learn more about the origins of gumbo or find a recipe to try at home!