French Quarter Festival in New Orleans
Great live music and food from New Orleans' top restaurants highlight a big event in the city's oldest neighborhood.
The French Quarter Festival in New Orleans has been celebrating music for decades. This annual spring event has become one of the most anticipated and best-attended celebrations in the state.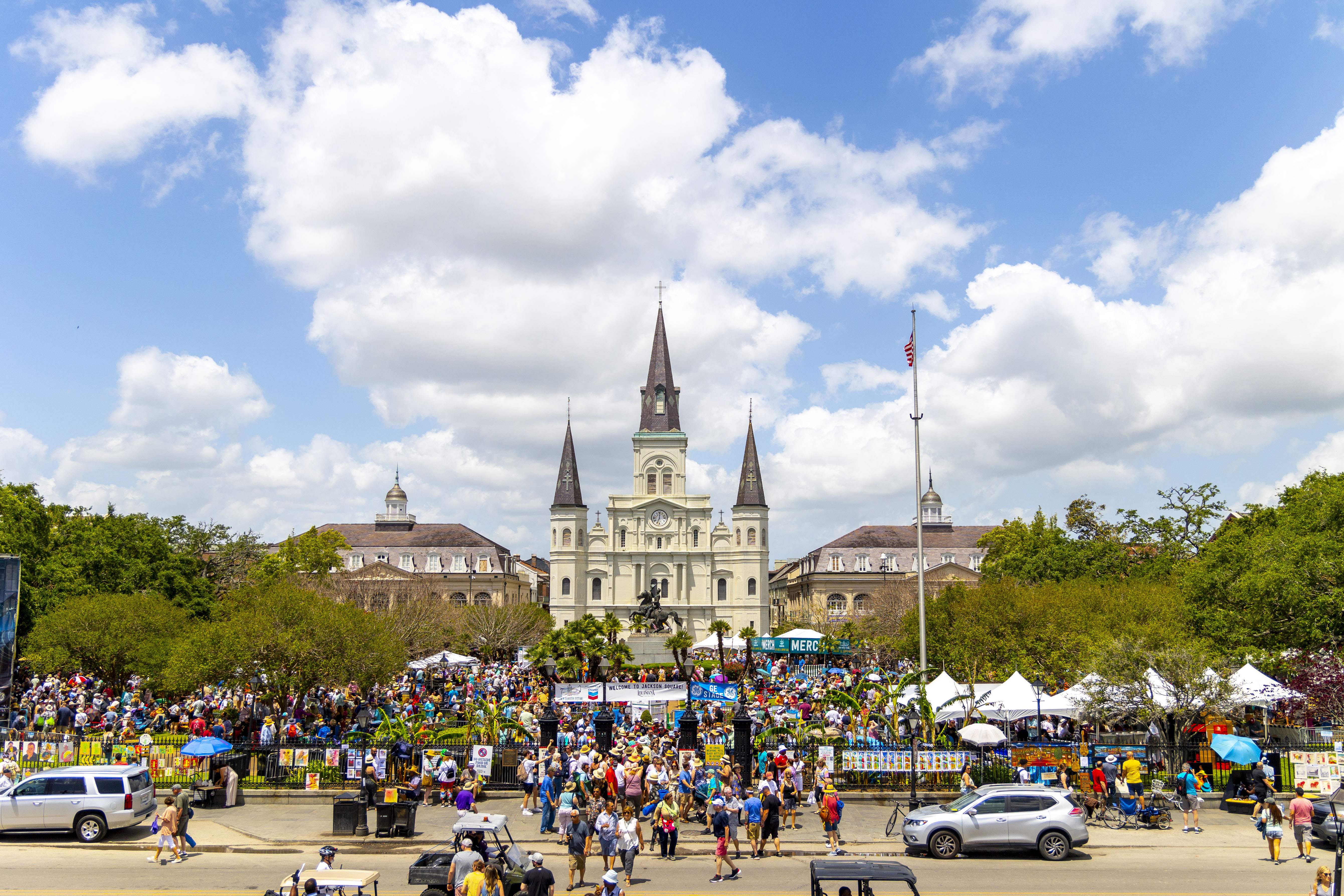 This festival is one of the most popular in New Orleans.
Try a variety of delicious local food.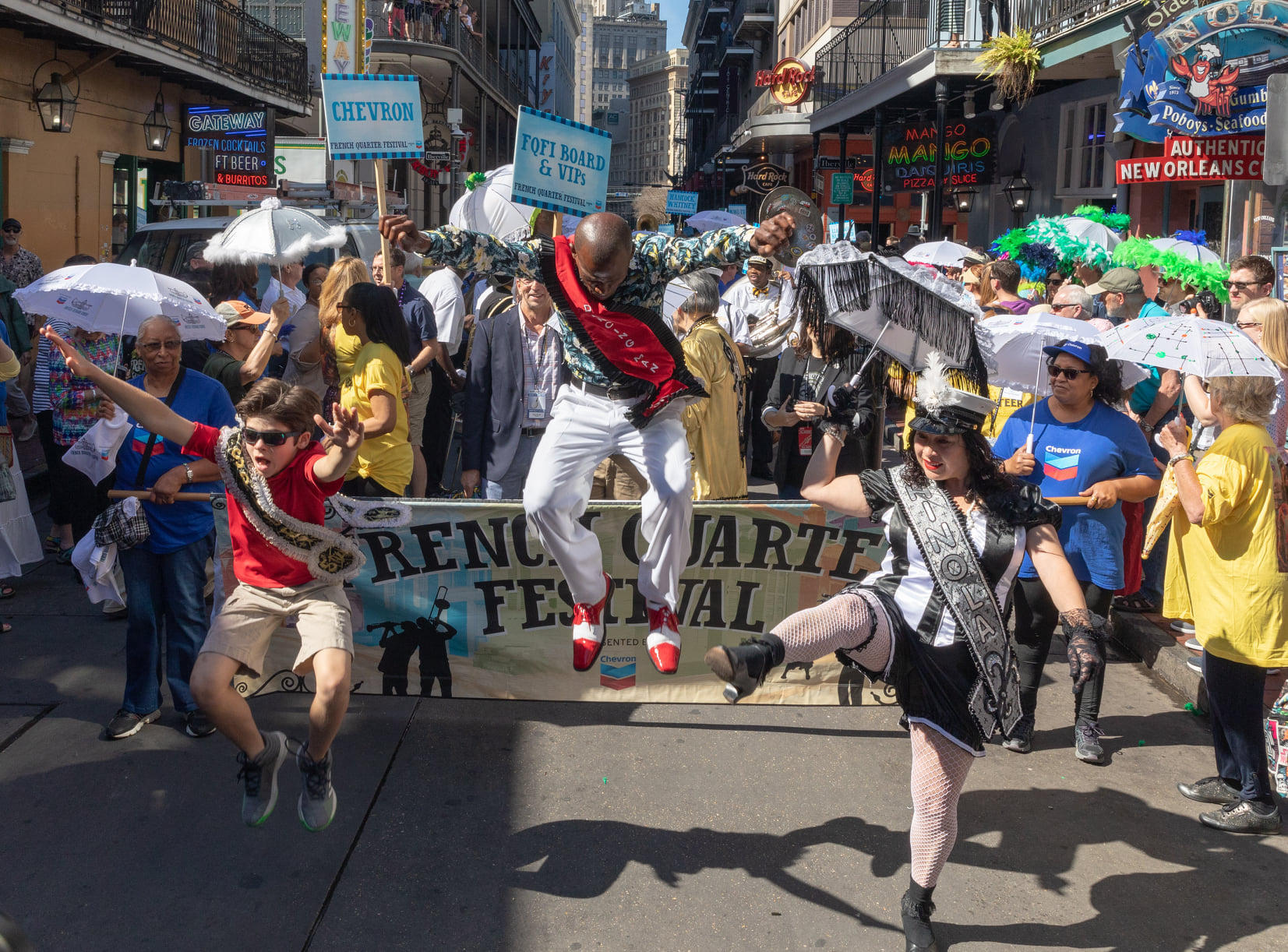 You'll see fun characters all around.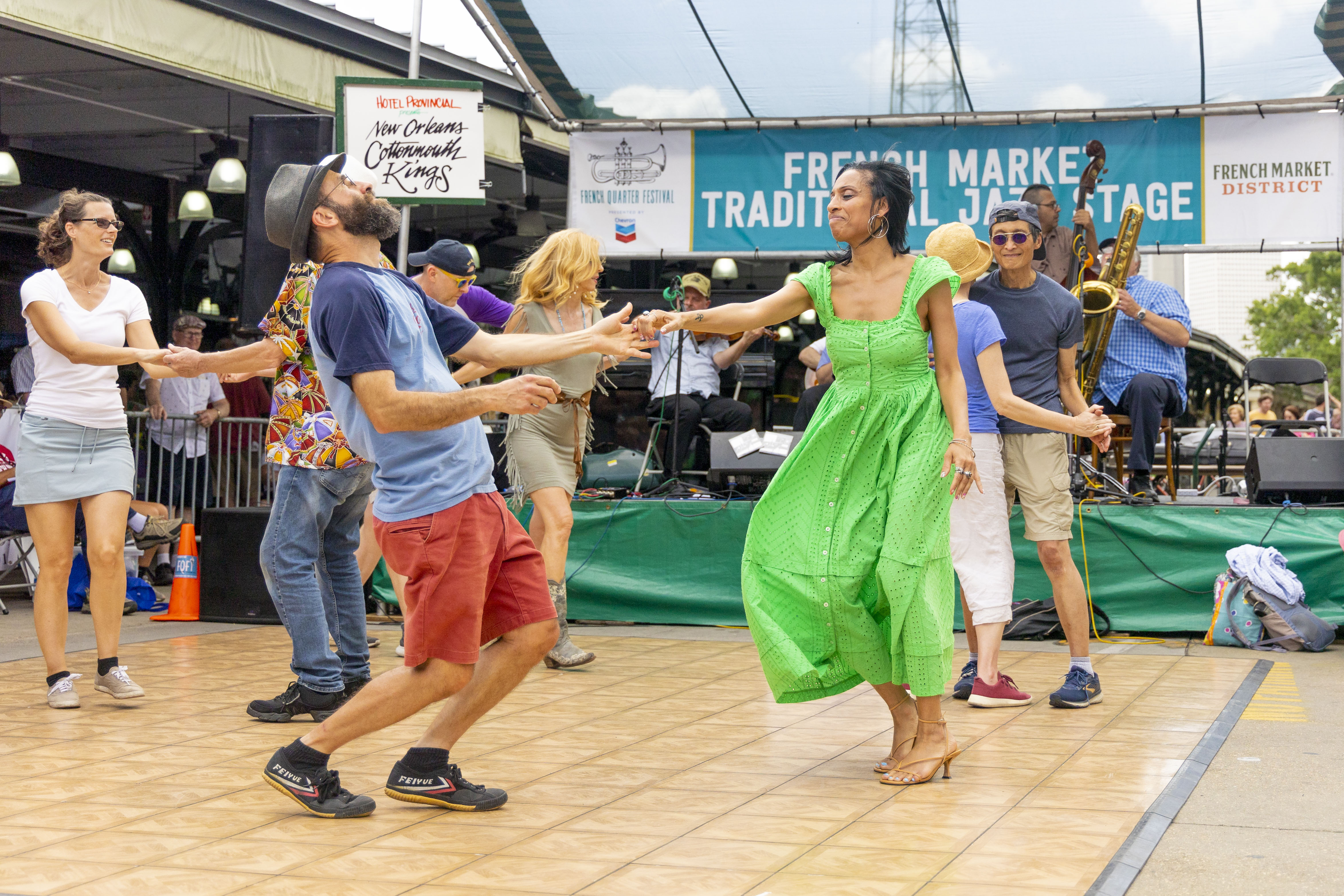 Be sure to get on your feet and dance to the tunes.
Festival History
In 1984, the New Orleans' French Quarter underwent a significant sidewalk and street revitalization project. To bring residents and visitors back to the streets of the French Quarter following the construction, the mayor at the time announced that a festival was to take place in the French Quarter, thus creating French Quarter Festival as we know it today.  
French Quarter Fest: 40 Years Later
Billed as the largest free music festival in the South, French Quarter Festival attracts hundreds of thousands of people over three days. For decades, more than 20 stages in prime locations throughout the French Quarter present over 1,700 local musicians. Imagine: basking in the shade of historic Jackson Square, while listening to music representing every genre from traditional and contemporary jazz to R&B and New Orleans funk, from brass bands, folk, gospel and Latin to classical and international music. 
Festival Cuisine For All
Naturally, food is a big star here. More than 75 food and beverage booths located throughout the area feature authentic local cuisine from the area's oldest and most beloved restaurants, as well as up-and-coming stars of the culinary scene. Tastes hundreds of local dishes, including po'boys, seafood-stuffed mirliton, boudin egg rolls, "crawfish boil" pickles and more! Is your mouth watering yet? Once you've got your food in hand, explore all that the French Quarter has to offer: The French Market, The Mint, Bourbon Street and more. Don't forget to grab a beignet on Decatur Street at Cafe du Monde.
Family-Friendly Activities
In addition to music for all musical tastes, festival-goers of all ages are invited to attend! The festival features activities for kids, including a "STEM Zone" with hands-on activities.
Frequently Asked Questions
How do I get tickets?
No tickets are needed, the festival is free and open to the public.
Can I bring a chair or blanket?
Yes! Blankets and chairs are welcome. 
Where should I stay?
Click here to view a list of places to stay in New Orleans.
How can I plan my days at the festival?
You can download the French Quarter Festival app and gain access to the music schedule, food vendors, events and more.
For more information, visit the French Quarter Festival website and make sure to check out the event map to scope out the stage and vendor locations.
When exploring Louisiana festivals, French Quarter Festival is one you won't want to miss!