10 Extraordinary Things To Do in Iberia Parish
Head to Iberia Parish to experience one-of-a-kind sights and attractions.
Add these essential south Louisiana must-dos to your itinerary and experience some of the best that the region has to offer.
1. TABASCO® Tours, Dining and Shopping
The McIlhenny family put south Louisiana on the culinary map with the introduction of TABASCO® pepper sauce in 1868. In the time since, those iconic little bottles have been sold in 180 countries — all with "Avery Island, LA" printed prominently on the label.
TABASCO® is one of Louisiana's great exports, and that local pride is on full display at the company's headquarters located just a few minutes' drive south of New Iberia. Take the 10-stop self-guided tour of TABASCO®'s operations that begins at the company's museum. From there, you'll see a greenhouse where peppers are grown, the barrel warehouse where peppers are aged, a recreated salt mine and the Country Store — besides a massive variety of sauces, clothing and TABASCO®-infused condiments, you can also pick up some peppers to grow at home yourself.
2. Jungle Gardens
Avery Island is not just home to TABASCO®. It's also where you'll find a jaw-droppingly beautiful nature preserve called the Jungle Gardens. Also founded by the McIlhenny family, this 170-acre wildlife refuge is home to a thriving bird colony and rare plants, plus the occasional alligator. Don't miss the centuries-old Buddha statue, a gift given to founder E. A. McIlhenny in 1936, that rests on a hilltop within a massive bamboo forest.
3. Rip Van Winkle Gardens
Joseph Jefferson was a famous stage actor in the late 1800s whose home and gardens are named for his most famous role. Built in 1870, Rip Van Winkle Gardens in New Iberia incorporates Jefferson's hunting lodge and painting studio, as well as the bird sanctuary Rip's Rookery, Café Jefferson and semi-tropical gardens on the waterfront of Lake Peigneur.
4. Shadows-on-the-Teche
Notice: Shadows on The Teche is temporarily closed until April 2023.
Go back in time to 1834 on a tour of New Iberia plantation home Shadows-on-the-Teche, a sugar plantation with some truly spectacular scenery and opulent Greek Revival architecture. On your 45-minute tour of the grounds and home, you'll hear stories about the Weeks family, who owned the home for generations, and how sugar once made south Louisiana one of the wealthiest regions in the nation.
5. Books Along the Teche Literary Festival
Literature lovers, mark your calendars: Dave Robicheaux's Hometown Literary Festival comes to New Iberia every spring. Fans of New Iberia mystery novelist James Lee Burke will recognize his fictional detective's name, and over this long weekend at venues throughout Iberia Parish, Robicheaux is celebrated with storytelling, workshops, live music, bourré lessons and more.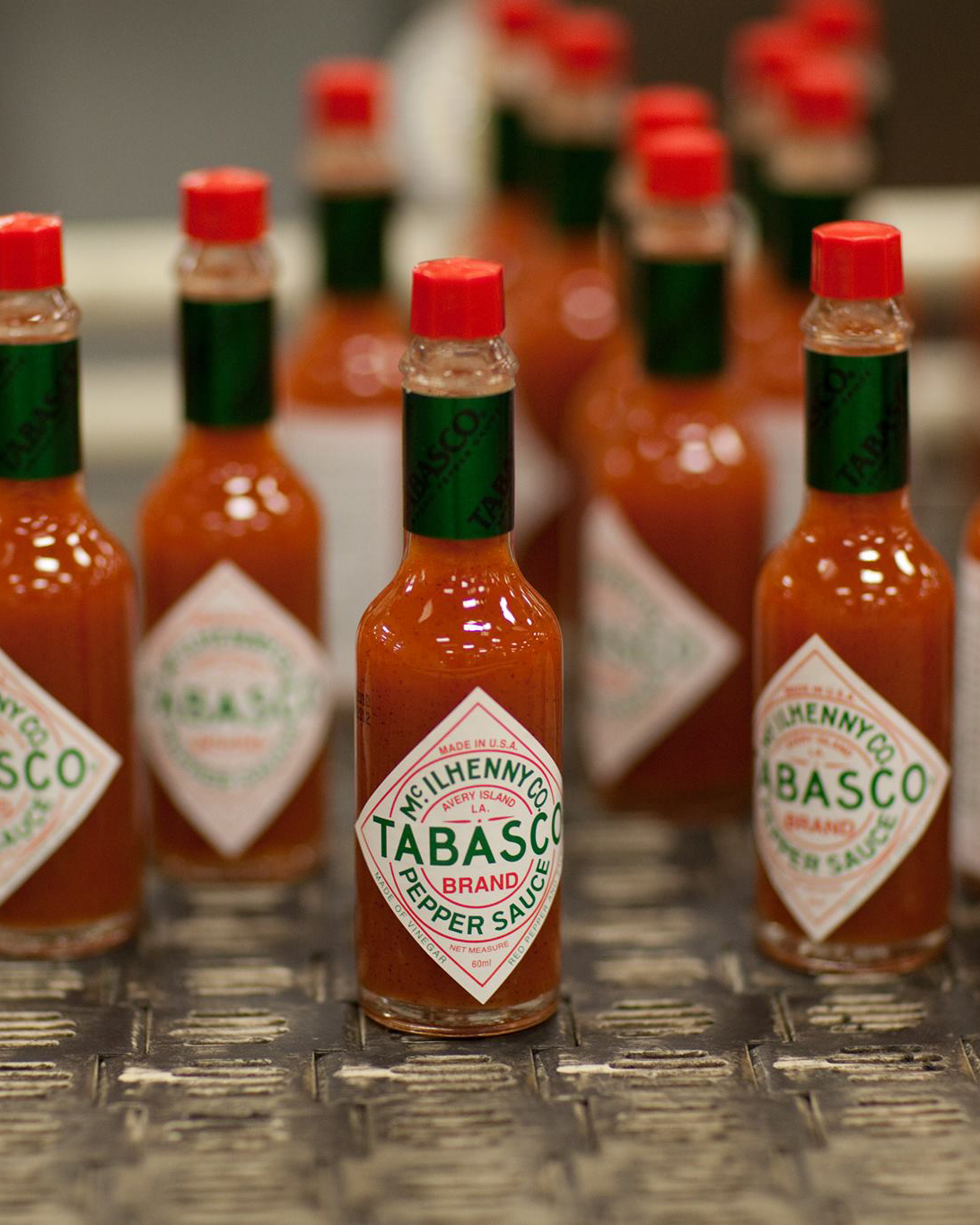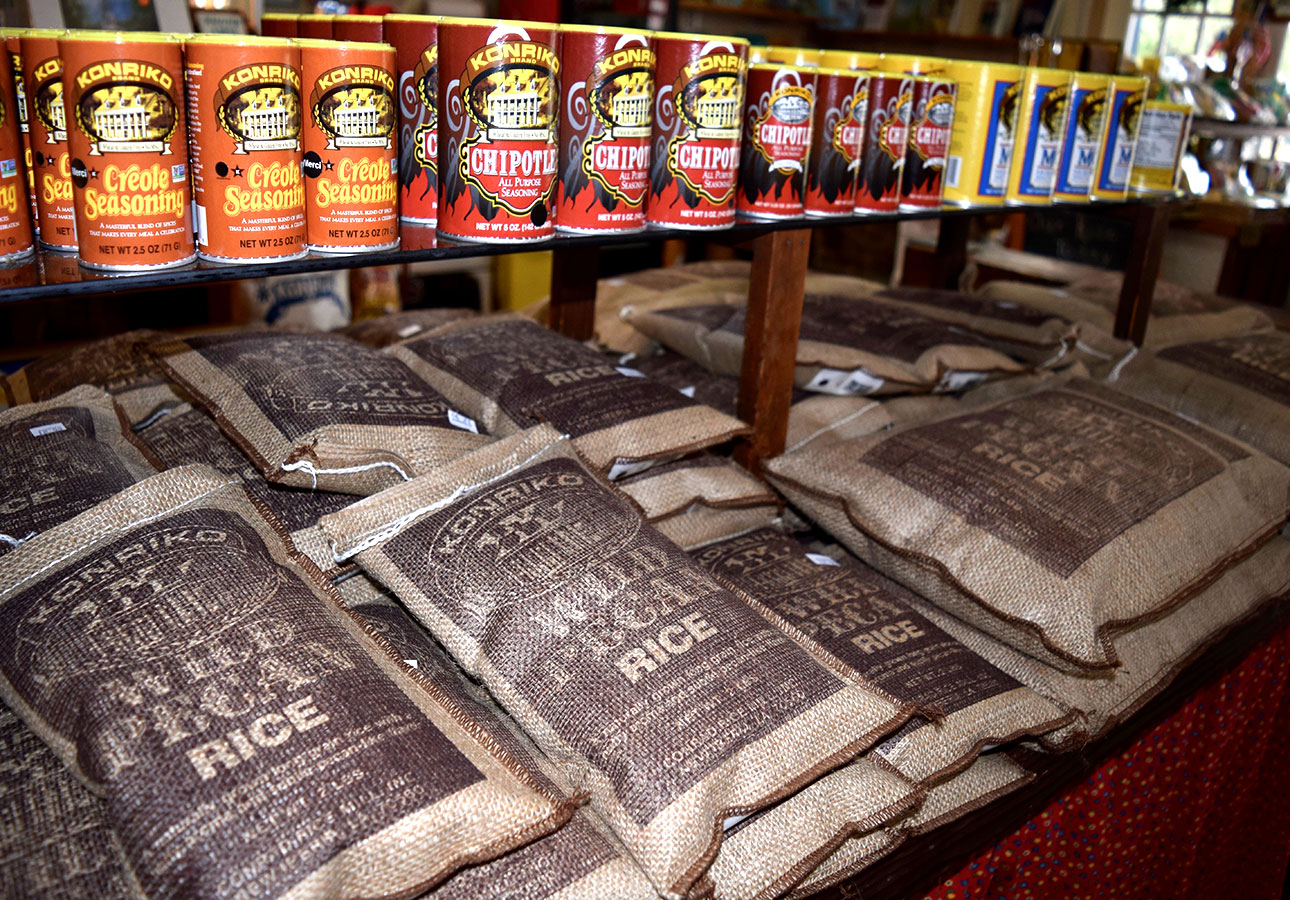 Conrad Rice Mill/KONRIKO Company Store
6. The Azalea Trail Tour
Every March and April, like clockwork, azaleas come into bloom hues of bright pink, purple, white and red. Stop by the Iberia Parish Convention & Visitors Bureau for details and to pick up a copy of a self-guided walking and driving tour map, which will take you past premier Iberia Parish destinations such as Shadows-on-the-Teche, Antique Rose Ville, Rip Van Winkle Gardens and Jungle Gardens.
7. Landry's Seafood & Steakhouse
Landry's Seafood & Steakhouse one of the best spots in Iberia Parish to taste real Cajun food in its cultural heartland. The founding Landry and Buteau families have been crafting their brand of Southern hospitality for decades, opening their doors in 1969 in a refurbished Acadian (Cajun) style house. Dine on the house specialty crawfish bisque, or choose from one of dozens of other Cajun dishes. On Friday and Saturday nights, hear live Cajun music at the restaurant.
8. Conrad Rice Mill
Walk the aisles of many Louisiana grocery stores and you'll find KONRIKO-brand rice and seasonings, made by Conrad Rice Mill near downtown New Iberia. This is the nation's oldest rice mill, with a history that dates back to 1912. Guided tours of the historic mill are offered.
9. Lake Fausse Pointe State Park
Lake Fausse Pointe State Park offers visitors an otherworldly, jungle-like getaway that's just a short drive from the cities of New Iberia and Lafayette. The waterways that course through this park are actually part of the nation's largest swamp, known as the Atchafalaya Basin. Rent a kayak or canoe from park headquarters and embark on a tour of the park by boat, or take a walk on the park's system of boardwalks. Camping and RV sites are also available.
10. Bayou Teche Museum
You can find the Bayou Teche Museum on New Iberia's Charming Main Street. This museum has exhibits on everything from native settlers, the Civil War, politics and education to local agriculture and industry, Mardi Gras traditions and music. A visit to the Bayou Teche Museum will have you immersed in the areas culture and history.