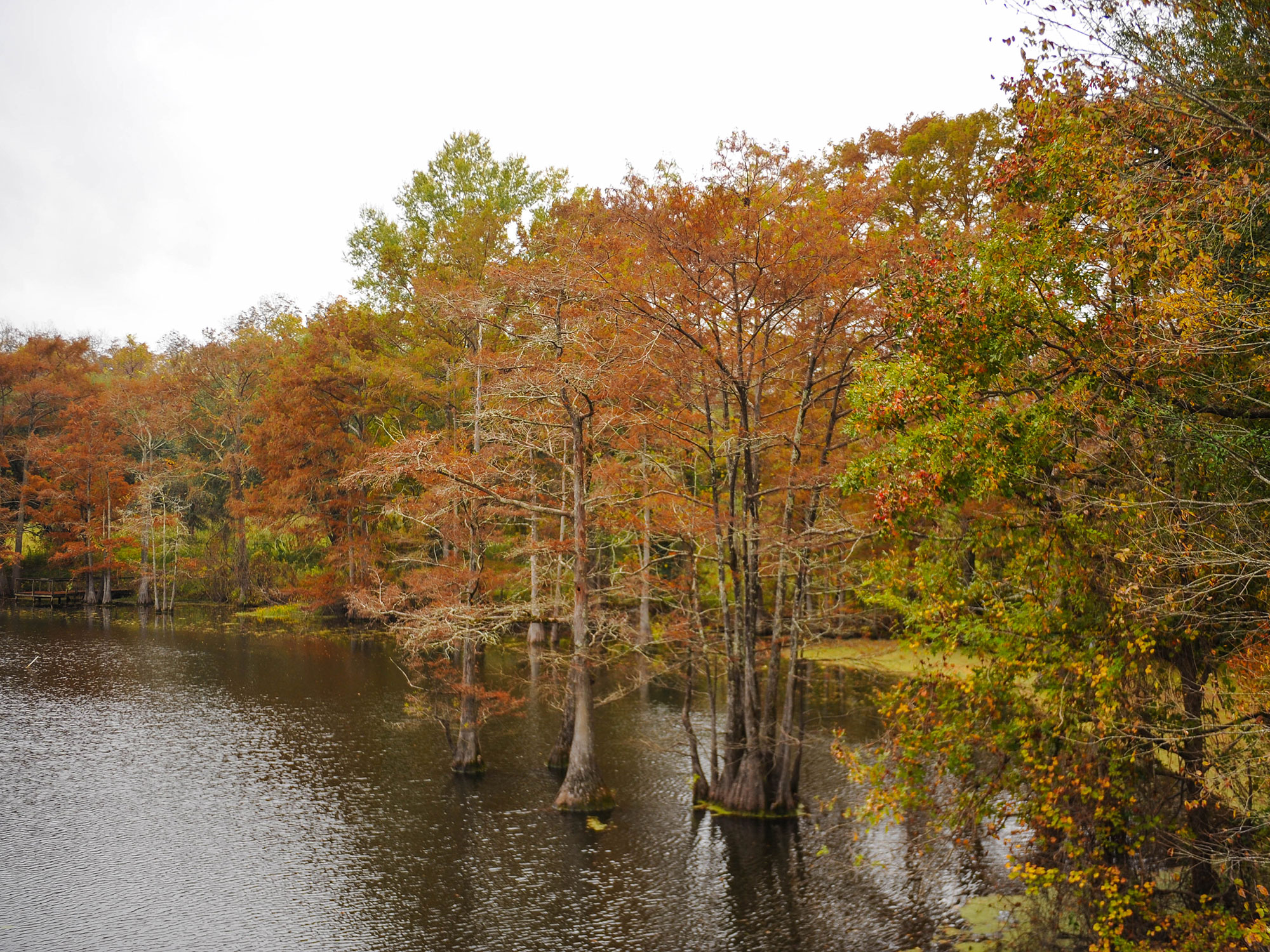 Day Trip Itinerary: Monroe-West Monroe
Ready for adventure in North Louisiana? 
Nestled on the banks of the Ouachita River and Bayou DeSiard, Monroe and West Monroe have everything you need for an unforgettable north Louisiana vacation. Hike breathtaking nature trails, sip a pint of craft beer and sample the wines of a local vineyard. There is no end to all the adventure you will have here!
Morning Activities and Attractions:
The Biedenharn Museum & Gardens
The Biedenharn Museum & Gardens is multiple museums in one — all with distinct and fascinating stories to tell. Its original owner, Joseph Biedenharn, was the first to bottle Coca-Cola, and at his namesake museum you'll find a Coke museum next door to his opulent house, formal English gardens and a museum that houses historical Bibles.
Kiroli Park
Kiroli Park is a lush 160-acre greenspace, with forested areas and large play areas for kids. Jogging and nature trails, a fishing pond, beautiful gardens, covered picnic areas, and a theatre stage for performances are all amenities you'll find here. *Notice: Kiroli Park is temporarily closed for park updates. Please check here for updates.
Duck Commander: The Tour
Smash hit reality TV show "Duck Dynasty," which ran through 2017, followed the daily lives of the Robertson family and their business, Duck Commander. The Robertsons are without question West Monroe's most famous family, and on Duck Commander: The Tour, you'll learn about the show and the Robertsons' rise to stardom.
Chennault Aviation and Military Museum
The Chennault Aviation and Military Museum honors the story of General Claire Chennault and an elite squadron of pilots he led, known as the Flying Tigers. Learn compelling stories of World War II battles won and lost, and how one man helped change the war in China. The bilingual "Way of a Fighter" exhibit is based on General Chennault's memoirs, written in 1949. The museum also tells the story of how a small crop-dusting business evolved into the second largest airline in the world, Delta Air Lines.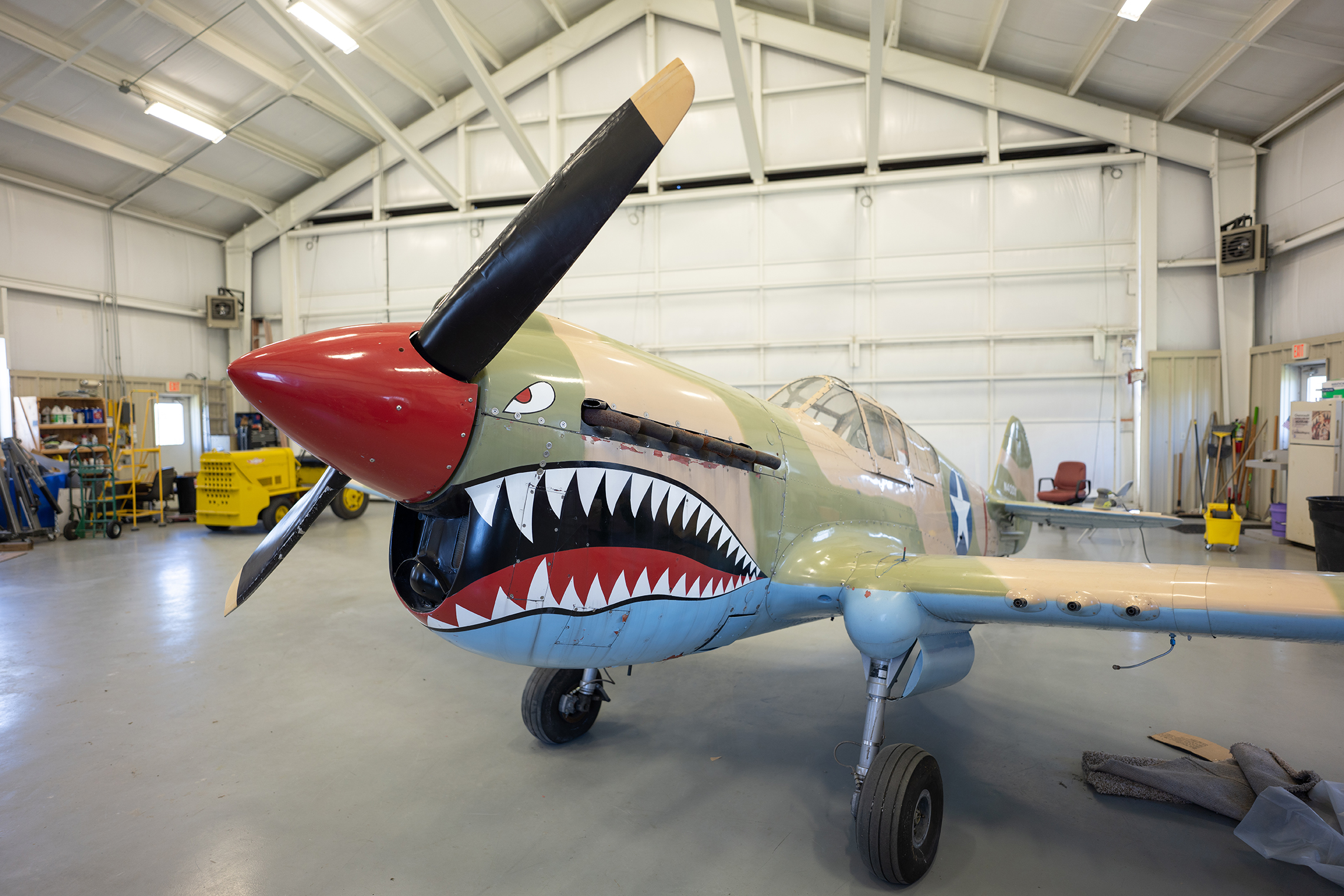 Chennault Aviation & Military Museum
Wander the gardens at Biedenharn Museum.
Walk the forested trails and play with the kids at Kiroli Park.
Lunch Options:
Big Momma's Fine Foods
Big Momma's Fine Foods serves up traditional Southern soul food specialties such as fried chicken and fish, smothered pork chops, ribs, country fried steak and more. The hot water cornbread is a favorite!
For His Temple Family Foods
For His Temple Family Foods provides delicious healthy options using locally sourced ingredients in its delicious meals. Order in the store while shopping in the grocery section or visit their website to place an order. For His Temple specializes in gluten-free and dairy-free dining options.
Trapp's
Enjoy the view of the Ouachita River while you dine at Trapp's, a classic West Monroe lunch spot overlooking the Ouachita River. Cajun specialties and soul food are on the menu at this beloved restaurant, located just a couple blocks from West Monroe's Antique Alley.
Afternoon Activities and Attractions:
Antique Alley
Southern Living calls West Monroe's Antique Alley "a shopaholic's delight" that "has pretty much anything a shopper with eclectic tastes could want." Discover city blocks of unique stores in beautiful downtown West Monroe with everything from home décor, jewelry, clothing, European and American antiques, art and more.  
Black Bayou Lake National Wildlife Refuge
Black Bayou Lake National Wildlife Refuge is a 5,300-acre refuge providing habitat for waterfowl, endangered wildlife, neo-tropical migrants and resident wildlife. Located within the city limits of Monroe, the refuge provides easily accessible opportunities for local residents to spend time in nature as well as options for fishing and hunting.
Chemin-A-Haut State Park
Chemin-A-Haut State Park has a funny name and seriously fun recreational opportunities. The park takes its name from the French phrase meaning "high road," which Native Americans once used on seasonal migrations through these north Louisiana woodlands. Kayaking is especially popular here, and the park was designed with children in mind: check out the playgrounds and swimming complex onsite. 
Poverty Point World Heritage Site
Poverty Point World Heritage Site is a story 3,400 years in the making. A trading hub, an engineering marvel, a monument to ingenuity—there are many ways to describe Poverty Point. Embark on a journey of historical proportions to this ancient city.
Flying Tiger Brewery
Flying Tiger Brewery, located in Monroe, pays homage to hometown hero Gen. Claire Lee Chennault, whose World War II-era Flying Tigers became one of the war's best-known U.S. air squadrons. The military vibe is alive and well at Flying Tiger's taproom, where you can enjoy a pint of Burma Blonde lager, Man at Arms amber ale, Heroic Hops IPA or any number of other beers made in-house. 
Landry Vineyards
Landry Vineyards is a family owned and operated winery located in the rolling hills of West Monroe. Visitors can sample wines while enjoying the picturesque views from the beautiful tasting room. Tours are available by appointment.
Explore Landry Vineyards.
Kayak at Chemin-A-Haut State Park.
Grab a cold microbrew at Flying Tiger Brewery.
Trek the Poverty Point World Heritage Site.
Dinner Options:
Waterfront Grill 
Waterfront Grill is a well-known lunch spot located on the banks of Bayou DeSiard in Monroe. Take a seat on the spacious outdoor patio and order an authentic Louisiana po'boy or the special Catfish DeSiard, featured in Southern Living magazine. 
Warehouse No. 1
Relax, dine and enjoy the views at Warehouse No. 1, located in Monroe overlooking the Ouachita River. In addition to tasty comfort food and unique menu items such as the Ouachita River Special (with Southern-fried catfish, Gulf shrimp and oysters), Warehouse No. 1 is known for its distinct architecture, being housed in a former cotton warehouse.
Restaurant Cotton
Restaurant Cotton offers innovative takes on Southern Delta cuisine inside a beautifully restored 19th century building. Located in the heart of historic downtown Monroe, a dining experience at Restaurant Cotton includes a creative spin on Southern comfort cuisine with a picturesque view of the Ouachita River.
Discover more about the surrounding areas and additional things to do near Monroe and West Monroe.