Ultimate List of Louisiana Products to Serve with Holiday Meals
Prepare your holiday meals in style with these locally-made Louisiana products.
Looking to add a little Louisiana holiday cheer to the dinner table this year?  These local Louisiana products will have you covered! In no particular order, discover some of our favorite foods, seasonings, drinks and desserts that should grace your holiday table!
Community Coffee
Baton Rouge: Started in 1919, Community Coffee has been roasting coffee from premium Arabica beans, known to put some pep in your step! Community Coffee is about bringing together friends and family, so gather up the loved ones and ensure they stay warm and cozy with cups of hot Community Coffee throughout the holidays.
Steen's Cane Syrup
Abbeville: In the heart of Cajun Country, these folks have been making syrup out of 100% pure Louisiana sugar cane since 1910. Steen's Cane Syrup can be used as a glaze on your turkey or ham; as a sweetener in your pie or tea; or in a sauce to tie the whole meal together. Try this recipe for Steen's glazed pork chops.
Blanca Isabel's Purple Rice
Rayne: This long-grain rice has a deep purple color and natural health benefits, including antioxidants like those found in blueberries, green tea and red wine. Local restaurants have incorporated Blanca Isabel's purple rice on their menus – and you can do the same on your holiday table.
McIlhenny Co. TABASCO® Sauce
Avery Island: When you want a dash (or three) of heat, start with the TABASCO® pepper sauce that started it all back in 1868. The still-family-owned company's signature red sauce enhances the flavor of almost any dish, while flavors like green jalapeño, chipotle, habanero and garlic pepper add a different kick.
Ambrosia Bakery's Strawberry Cake
Baton Rouge: While it may not be a traditional holiday sweet, your guests won't care when you place a slice of this cake in front of them! Not near Baton Rouge? Not to worry. Ambrosia Bakery ships these babies all over the world most months of the year.
Cajun Land Seasonings
Metairie: The key to any well-prepared Cajun meal is the seasoning, and with this company's spices and meal kits you can be sure you're getting the real deal. Pick from Cajun Land Seasonings iconic Blackened Redfish Seasoning, a fool-proof Jambalaya Mix or a kit to make finger-licking Hot Tamales. Get a recipe for hot tamales.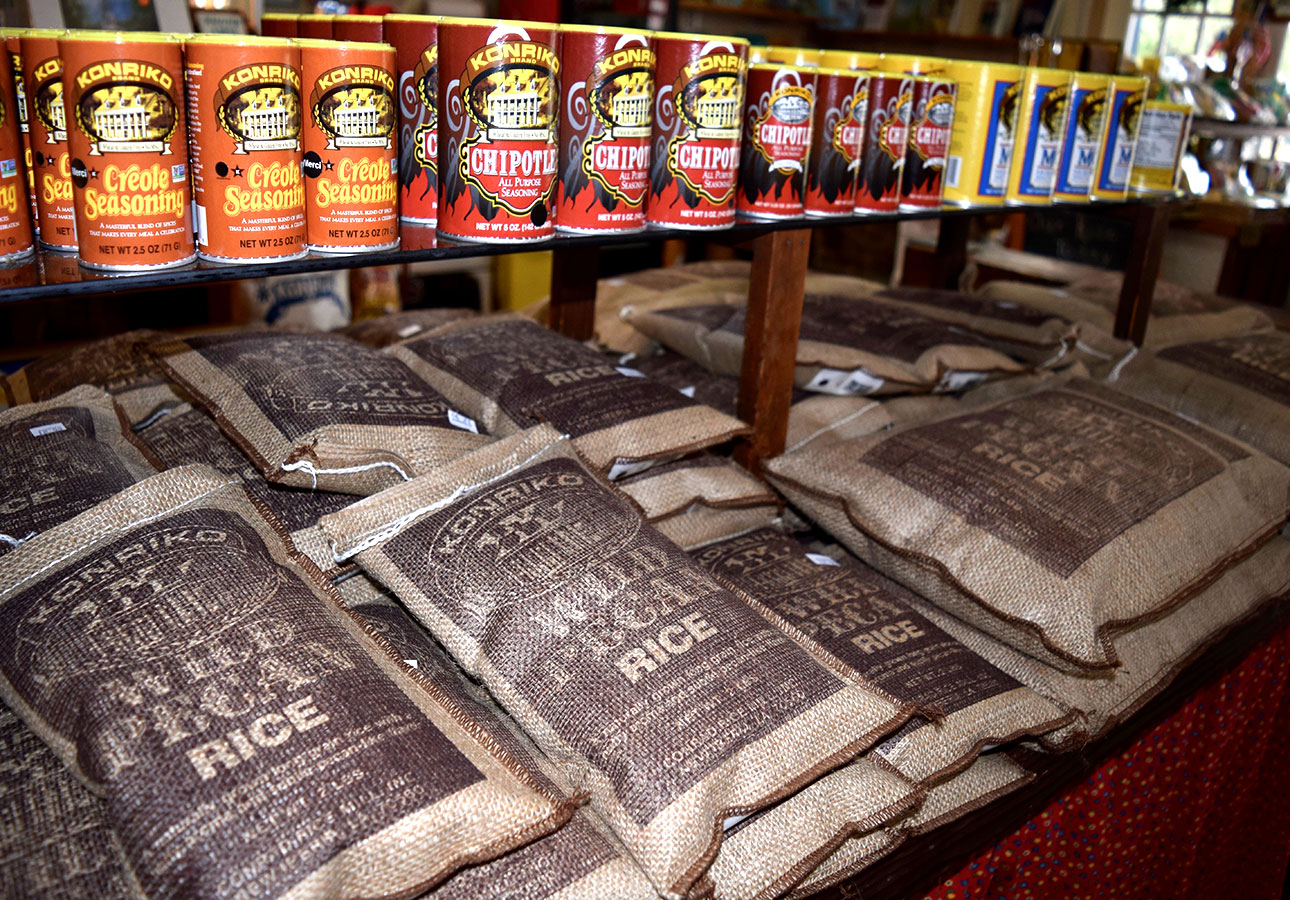 Get original quality and flavor from Konriko's Mill in New Iberia.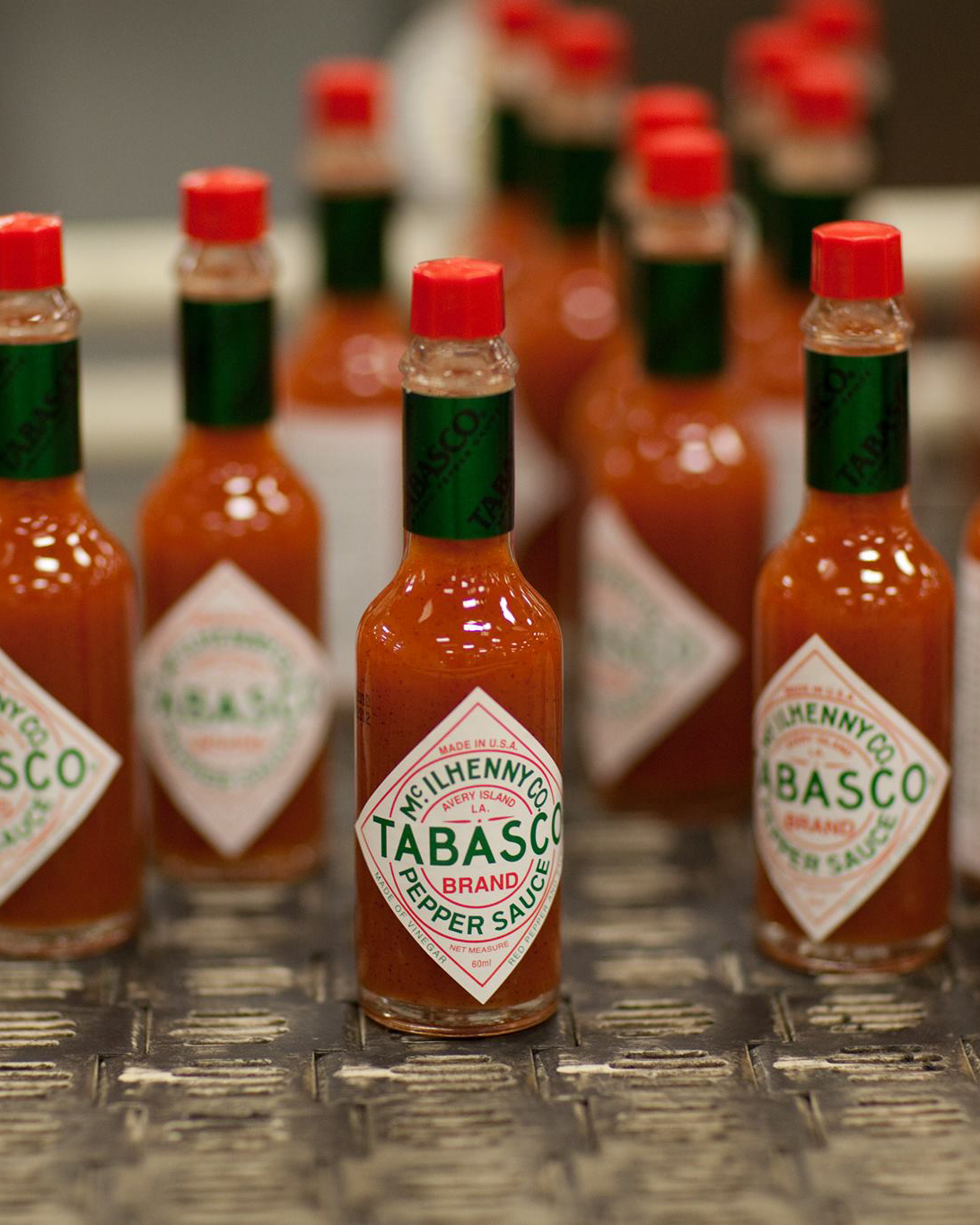 TABASCO sauce is made right in Avery Island.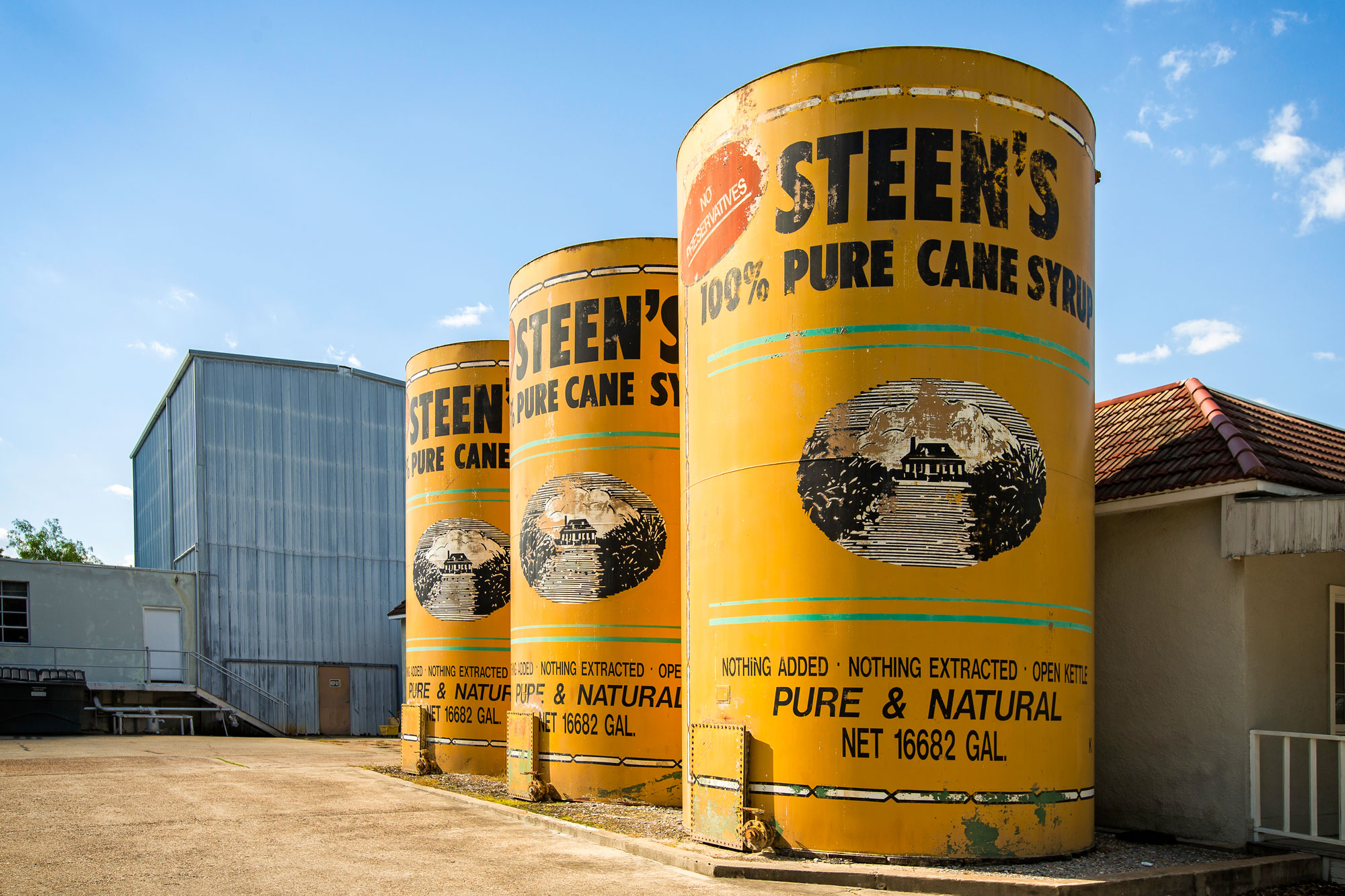 Louisiana cane sugar from Steen's.
Turducken
Lake Charles: Bring a burst of Louisiana flavor to the table with a uniquely delicious turducken from Heberts Specialty Meats, or maybe some of Big Easy Food's popular boudin, sausage, cornbread casserole or wild caught Gulf shrimp. Formerly French Market Foods, Big Easy Foods has grown from a small Southwest Louisiana outfit to a large food provider on the national stage.
Slap Ya Mama's Cajun Pepper Sauce
Ville Plate: There are plenty of hot sauces coming out of Louisiana, but this might be just the one you need to spice up the holiday meal. A few dashes of Slap Ya Mama's Cajun Pepper Sauce adds a little kick to any serving. You can also slip a few drops into dressings, casseroles and more for a nice spice profile.
Camellia Brands Red Beans
New Orleans: "In a city with a serious bean tradition, we're serious about being its favorite." It's that pledge that helped this New Orleans brand expand to become an international favorite as well. Use Camellia's USDA-grade dried beans to make the quintessential Louisiana favorite dish: Red Beans and Rice.
Tony Chachere's Creole Seasoning Blend 
Opelousas: Author of the "Cajun Country Cookbook," company namesake Tony Chachere was a renowned chef of Cajun cuisine. After including the recipe for his favorite home-made Creole Seasoning Blend in that book, demand forced him to start making and selling it to the public. Lucky for us.
Zatarain's Rice
New Orleans: Featuring real ingredients like you'd find in your grandma's kitchen, Zatarain's packaged meals has been a household name since 1889. Today, more than two dozen mixes offer rice, spice and vegetable combinations you can easily prepare at home – all with no artificial flavors, colors or MSG added. Jambalaya, gumbo, dirty rice, seafood boil? Check, check, check and check. Get the Louisiana Seafood Boil recipe using Zatarain's!
Cajun Crawfish
Branch: You've heard of farm to table, now try aquafarm to table. Cajun Crawfish not only delivers live Louisiana crawfish straight to your door, they also guarantee every last one is grown right on their farm in Branch, LA. Mix them into a classic crawfish étouffée, boil them up with some corn on the cob, make crawfish gumbo, make a crawfish pie, or make a Jazz Fest classic, crawfish bread.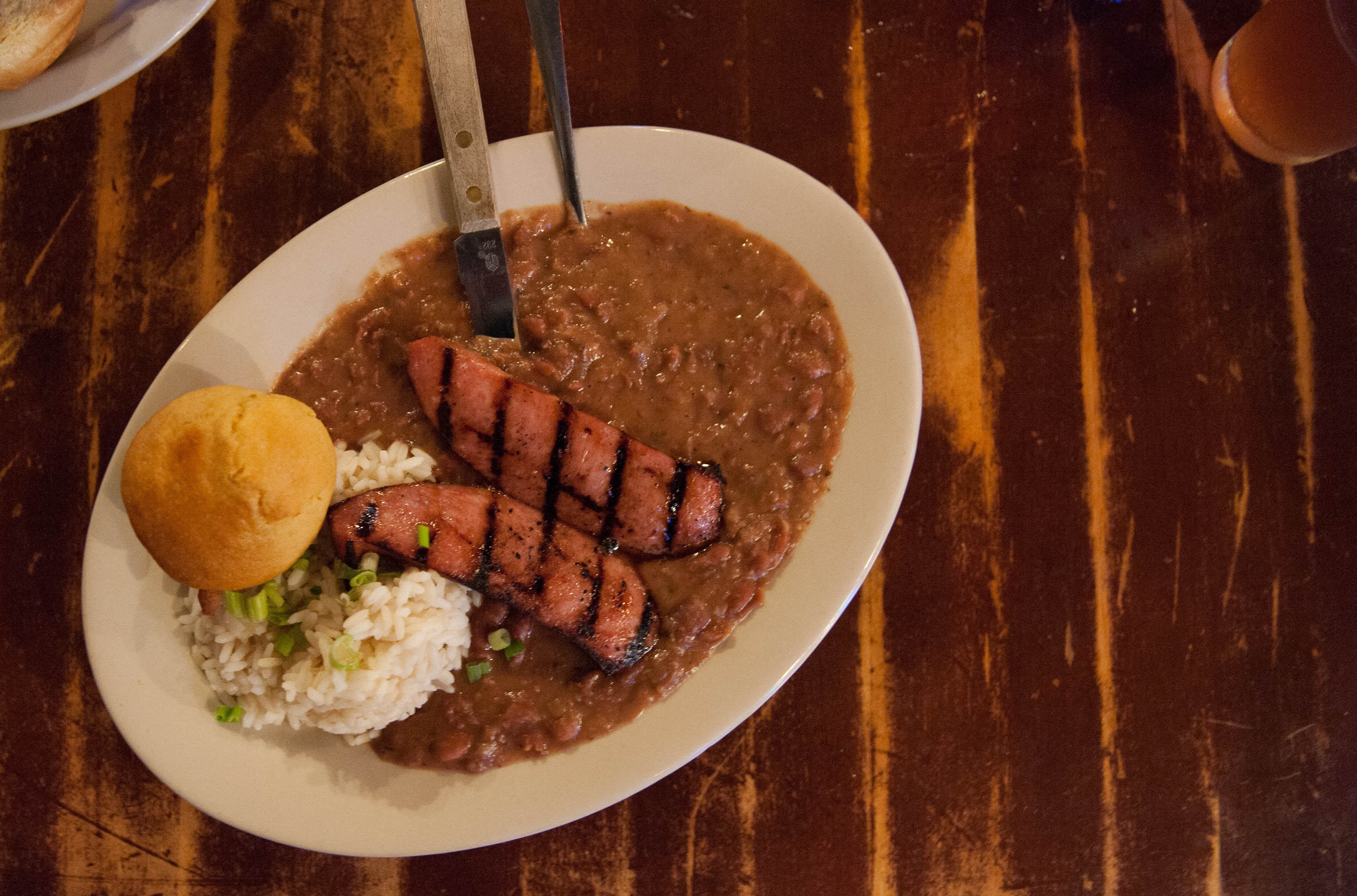 Red beans and rice with Camellia's.
Seafood boils with Zatarain's
Gambino's Cakes
New Orleans: Taste 65 years of sweet tradition with Gambino's scratch-made cakes baked with high-quality ingredients. From iconic king cakes and doberge cakes to elaborate layered masterpieces, a creative confection from Gambino's is sure to cap off your holiday feast in style.
Konriko/Conrad Rice Mill 
New Iberia: America's oldest rice mill still in operation, Konriko/Conrad Rice churns out a variety of batter and coating mixes, seasonings and spices, crackers and snacks. But it's the signature Konriko Wild Pecan Rice you'll want to snag for your holiday meal. Rare and aromatic, with a subtle pecan flavor, this nutritional brown rice is always a hit.
Arnaud's Creole Mustard
New Orleans: Now on its fourth generation of owners, Arnaud's has been a mainstay on the New Orleans dining scene since 1918. The restaurant's spicy Creole mustard delivers a tangy bite that you can use in recipes, as a dipping sauce or to give your sandwich that extra kick.
Natchitoches Meat Pies
Coushatta: Drawing on inspiration "south of the border," the folks at Natchitoches Meat Pies have been serving up traditional beef and pork empanadas for more than 36 years. But today, you can also enjoy these crescent filled pastries stuffed with crawfish or – for an offbeat breakfast treat – chorizo, egg and jalapeños or sausage, egg and cheese.
Pecan pie tastes even better with fresh Louisiana pecans.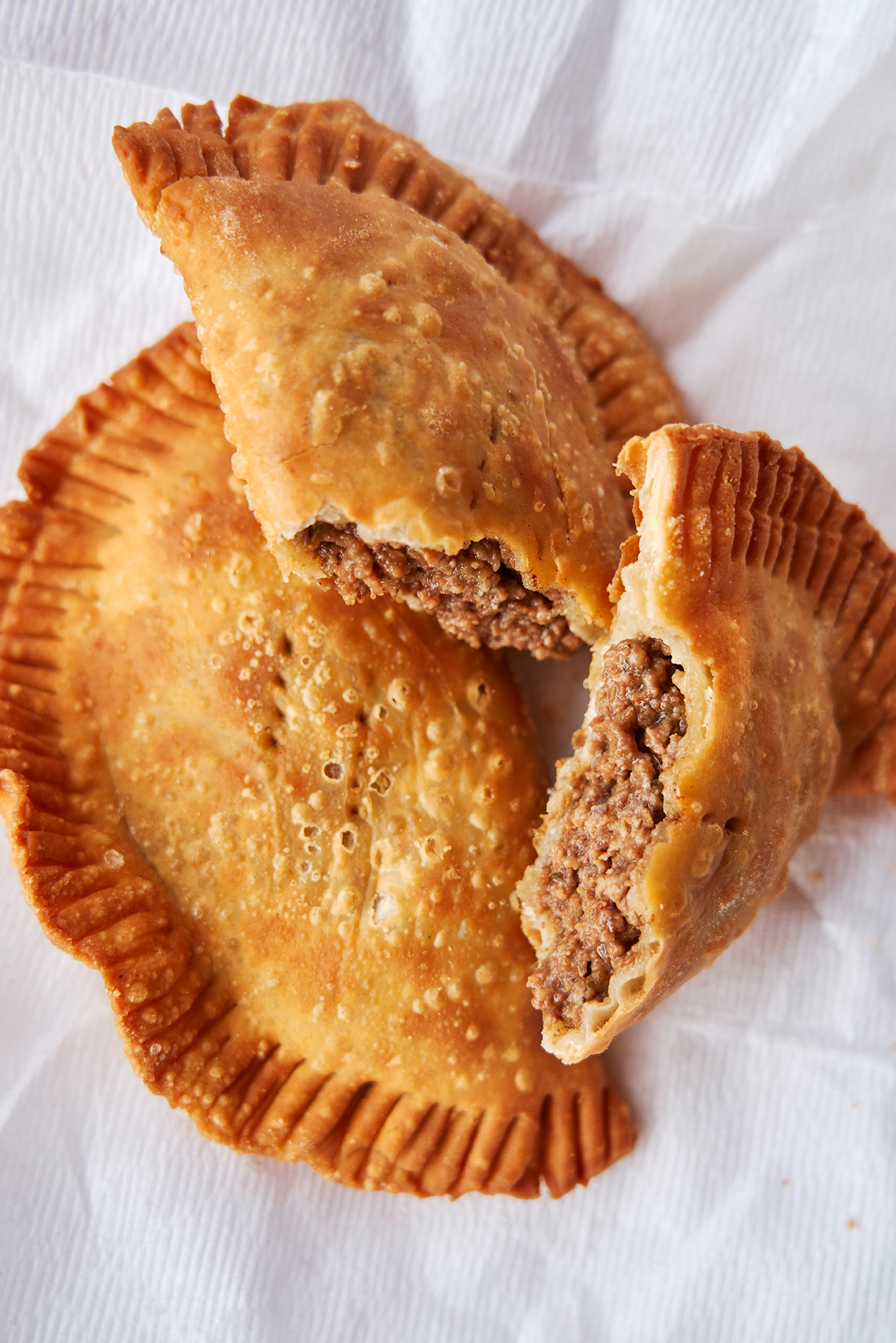 Must-taste Natchitoches meat pies.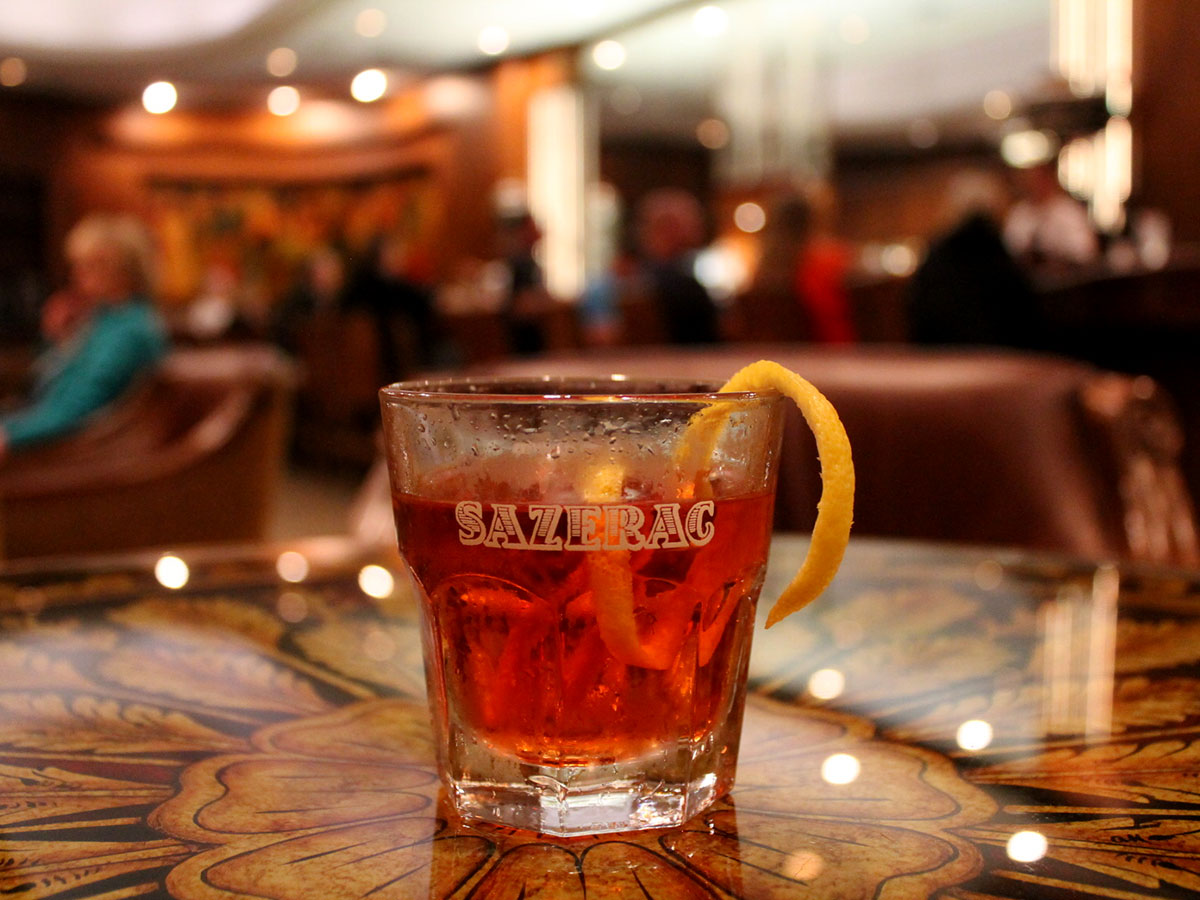 Cheers to "America's First Cocktail" born in New Orleans.
Cajun Grocers sells boudin online so you don't have to miss out.
Cane River Pecans
New Iberia: From the first days of direct sells to shellers to later opening a retail location to sell directly to consumers, Cane River Pecan Company quickly became known for some of the finest gourmet pecans on the market. Available by mail order, these prized pecans are popular is recipes sweet and savory – or by themselves right out of the package. Make a Louisiana pecan pie or watch a video to learn how to make pecan pralines.
Sazerac Cocktail
New Orleans: Widely known as "America's First Cocktail," the Sazerac is a blend of brandy, absinthe and a dash of secret bitters was created by apothecary Antoine Peychaud in 1838. This ingenious combination (now often made with Sazerac brand rye whiskey or Cognac) would later come to be known as the Sazerac – and the brand of bitters it now uses carries his name today.
Speaking of Drinks ... The holidays really aren't complete without a cocktail or two, so make sure you grab a bottle of Cajun Spice Rum distilled from Louisiana sugar cane with hints of cayenne, cinnamon, nutmeg and cloves. In fact, all of Celebration Distillation Corporation's Old New Orleans Rums are sure to come in handy for entertaining. Shop the Sazerac Gift Shop and learn more about Louisiana's distillery, brewery and winery scene.
El Guapo Bitters, Syrups and Mixes
New Orleans: New Orleans Beverage Group holds thetrademark to El Guapo, a line of cocktail bitters, syrups and mixers. The entire product line is non-GMO, vegetarian, paleo-friendly, soy free, gluten free, responsibly sourced, high fructose corn syrup free and zero proof. Try out these award-winning products for your cocktails or mocktails!
One-Stop Louisiana Food Shop  
While all of the items featured here are available direct from each producer, you can always hit up the Cajun Grocer for a one-stop shop featuring a bounty of Louisiana food and drink!