Learn to Cook Louisiana Style
These Louisiana cooking classes can transform your recipe repertoire.
Sharpen your skills on the chopping block! There's no shortage of master chefs in the state, since Louisiana's Cajun and Creole cuisine is prized in the culinary world. Learn from experts at a cooking class and you'll be rewarded in dividends. But first, read up on the state's distinct cuisine. 
Cajun Versus Creole 
While Cajun and Creole traditions may exist in the same dish, don't be fooled: These two words describe completely different cultures. True Cajun food is resourceful. Creative by nature, it wastes nothing and amplifies everything. It's well-seasoned — but not spicy — and represents early Acadian settlers' marginalization from luxury. Its complexity comes from the holy trinity, a French vegetable medley, and seasonings, like meticulous blends of paprika, thyme, sassafras and parsley.
Creole food, on the other hand, is found in big cities like New Orleans. Its upper-class French and Spanish roots lend it a sense of indulgence that economically marginalized Cajuns couldn't explore. Consider remoulade: This creamy dipping sauce demands nearly a dozen ingredients. Additionally, Creole cuisine typically contains tomatoes, a fruit once prized for its exoticness. 
Now that you know the basics, put your cooking skills to the test! Louisiana's cooking schools are found throughout the state, and here are a few to discover during your next trip to southeast Louisiana.
Casa Pelican B&B and Cooking School
Quaint New Orleans bed and breakfast, Casa Pelican B&B and Cooking School, has a number of classes for visitors to partake in. The sunshine-yellow raised center-hall cottage is distinctively New Orleans — but so is the food. Within a small group, learn how to make regional dishes like chicken and sausage gumbo or warm sweet bread with fresh, locally sourced ingredients. As you cook, enjoy a glass of wine courtesy of the host.
Cane River Kitchenware
Louisiana's oldest city is home to Cane River Kitchenware, where classes pair together history and skill. Enjoy a cocktail showing complete with hors d'oeuvres, playful children's classes and private classes upon request.
Langlois
This New Orleans institution, named as one of the "Best Cooking Schools Around the World" by Travel + Leisure, offers an unparalleled cooking experience. Whether you choose to learn virtually or in person, discover recipes like blackened shrimp pasta, Italian-Creole pasta and more. 
Louisiana Culinary Institute
Located in Baton Rouge, the top-notch Louisiana Culinary Institute offers a selection of leisure classes for anyone honing their inner chef. Begin with Culinary Skills 101, an immersive four-hour learning experience that covers kitchen fundamentals. Other classes, which rotate throughout the year, enrich student palates through German, Thai and Korean cuisine. 
Get spicy at New Orleans School of Cooking!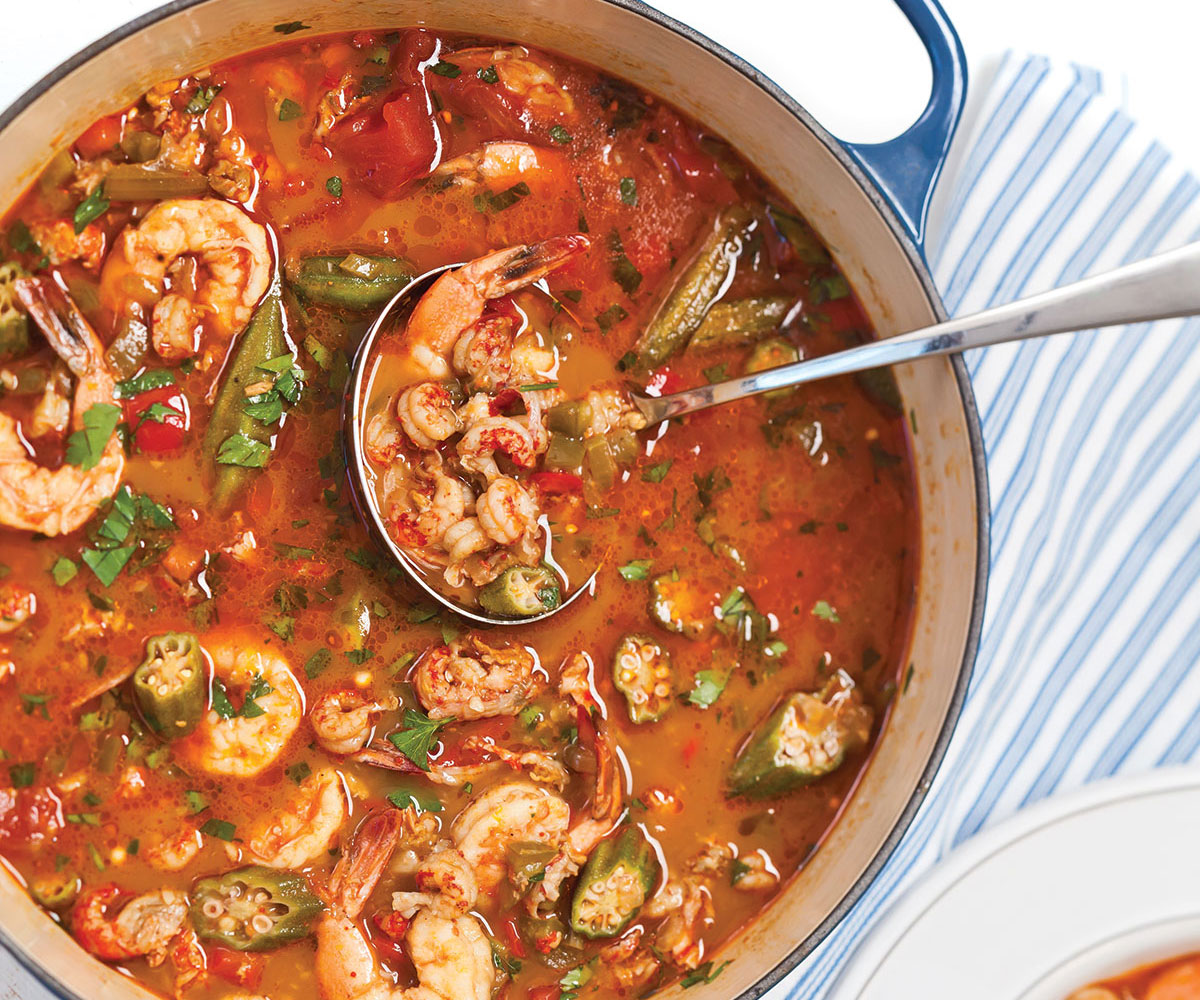 Learn to make gumbo at Maison Madeleine.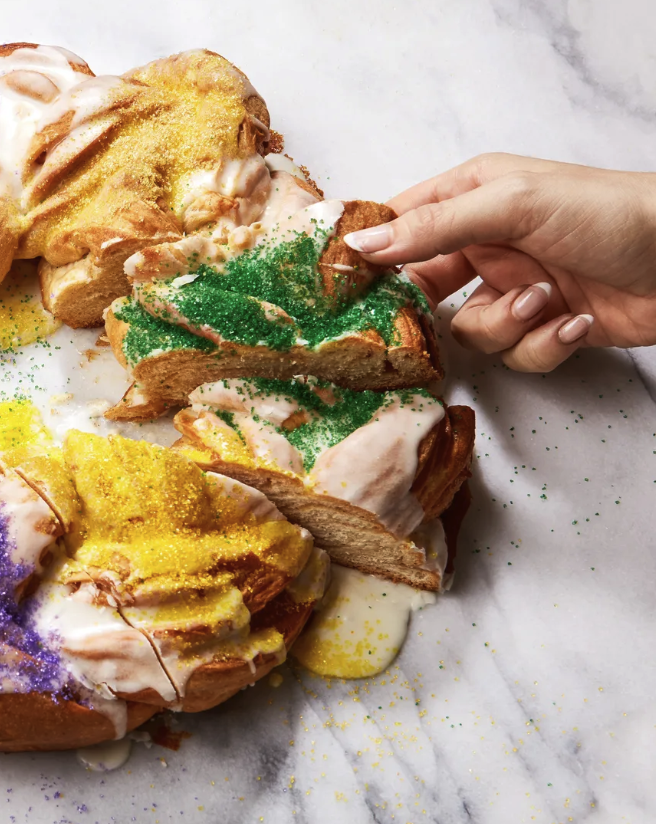 Enjoy fresh king cake at The Mardi Gras School of Cooking.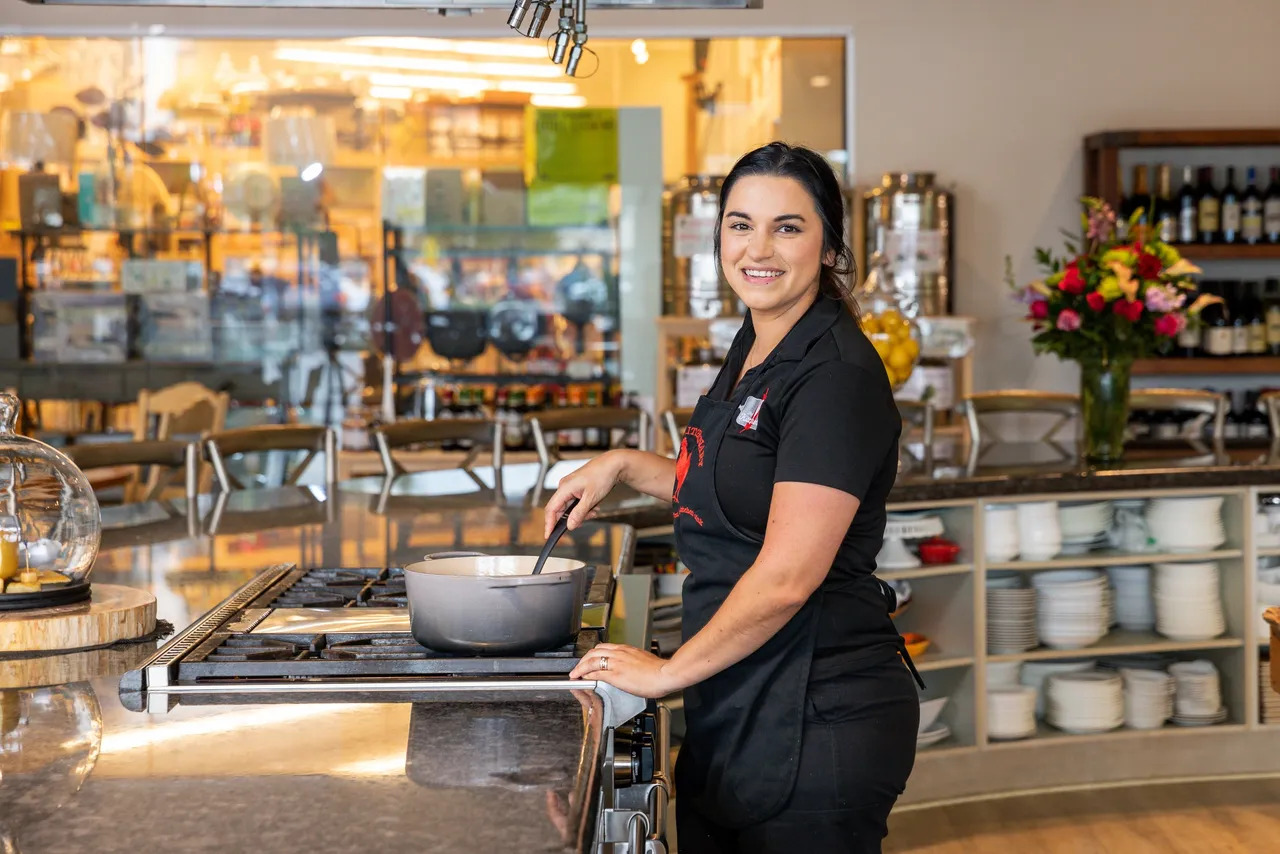 Learn from Lafayette's best at The Kitchenary.
Maison Madeleine
In the heart of the Atchafalaya Basin, find Breaux Bridge, where a cozy bed and breakfast offers private cooking classes. Cajun chefs walk students through the making of a three-course meal with dishes like seafood gumbo, crawfish étouffée and bourbon bread pudding. Upon request, chefs can teach the class in Cajun French. 
The Mardi Gras School of Cooking
This downtown New Orleans school offers several unique classes. Learn to make roux, the warm and nutty base of dishes like gumbo. If you're vegetarian, enjoy produce-forward recipes like corn maque choux. Come Mardi Gras season, bake an authentic King Cake — and discover the history behind it. 
Momma C's Cooking Classes
Engage the young and the old at these Lake Charles-based classes. From kids' cooking camps to seasonal showcases, you'll learn how to make everything from sushi to sous vide filets. Bonus: Each demonstration includes a souvenir cookbook. 
New Orleans School of Cooking
The French Quarter boasts the New Orleans School of Cooking. Here, guests can enroll in quick courses like open-demonstration classes, where renowned chefs prepare classic Cajun and Creole meals for a crowd. Sample dishes lik crab bisque, pralines, bananas foster, molasses-drizzled biscuits and more. If you're feeling extra adventurous, treat yourself to a hands-on class, where guests slice, season and prepare a complete Louisiana dinner. 
Passionate Platter 
Garden flavors sing at this verdant Slidell marketplace. In preparation for a cooking class, children and adults can stroll through a private herb garden and select fresh greens for bright and zingy dishes like pesto pasta.
The Kitchenary
Located in the heart of Cajun country is Lafayette. The Kitchenary, a local culinary supply store, offers two-hour classes taught by local chefs. Classes range from tapas to tequila pairings. After sampling delicious new fare, students can take home personalized recipe cards.