Azalea Blooming Season in Louisiana
Travel to destinations throughout Louisiana to see these beauties in bloom.
Every spring, like clockwork, botanical gardens, parks and front yards throughout Louisiana become colored with rich pink, white, purple and fuchsia blooms of azaleas. The flowering bush was imported to the U.S. from Asia more than 200 years ago, and has become one of the most recognizable fixtures in southern landscaping.
From about early March through late May, azaleas abound in colorful flowers. Here are just a few of the best places to find azaleas in bloom in Louisiana.
Kisatchie National Forest
Near Woodworth
The appropriately named Wild Azalea Trail in Kisatchie National Forest is a backcountry getaway for nature lovers of all kinds. Approximately 31 miles long, the Wild Azalea Trail was designed with day-trippers and long-haul backpackers in mind, so short trips and overnight stays are easy to make happen. Head to this remote landscape of bottomland hardwood forests and rolling hills to discover Louisiana's natural side.
Afton Villa Gardens
Afton Villa Gardens is named for Afton Villa Plantation, a gothic antebellum mansion that was destroyed in 1963. The long driveway leading to the ruins of the plantation's "big house" is filled with azaleas underneath wide, shady oak trees. Visit at just the right time of year in springtime, and you'll see a sea of color at Afton Villa Gardens. 
Rosedown Plantation State Historic Site
St. Francisville
This Louisiana State Historic Site, where you'll learn about the lives of wealthy planters Daniel and Martha Barrow Turnbull, offers a glimpse into Louisiana's early 19th-century history. It's also where you'll find Martha's "pleasure gardens," a vast 18-acre landscape of greenery that includes crape myrtles, cryptomeria and many azaleas.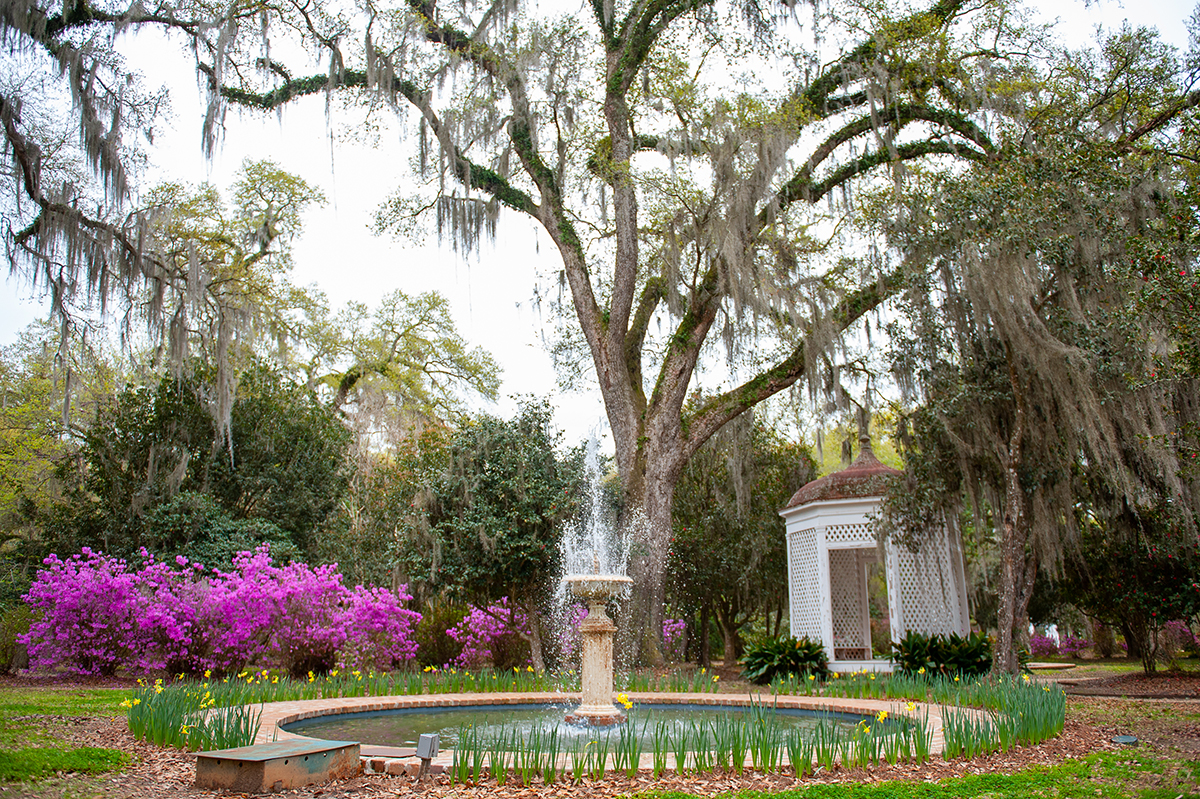 Rosedown State Historic Site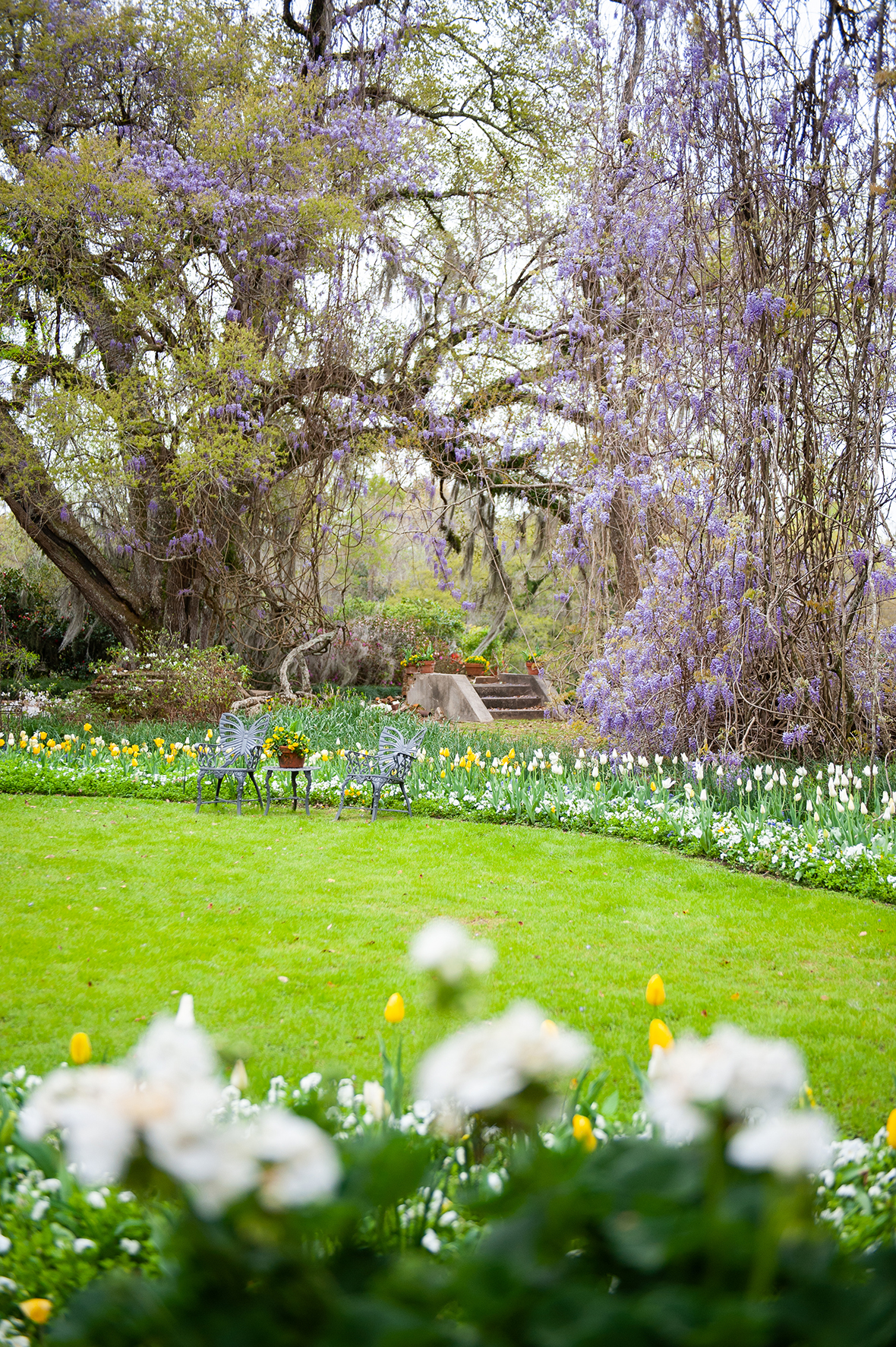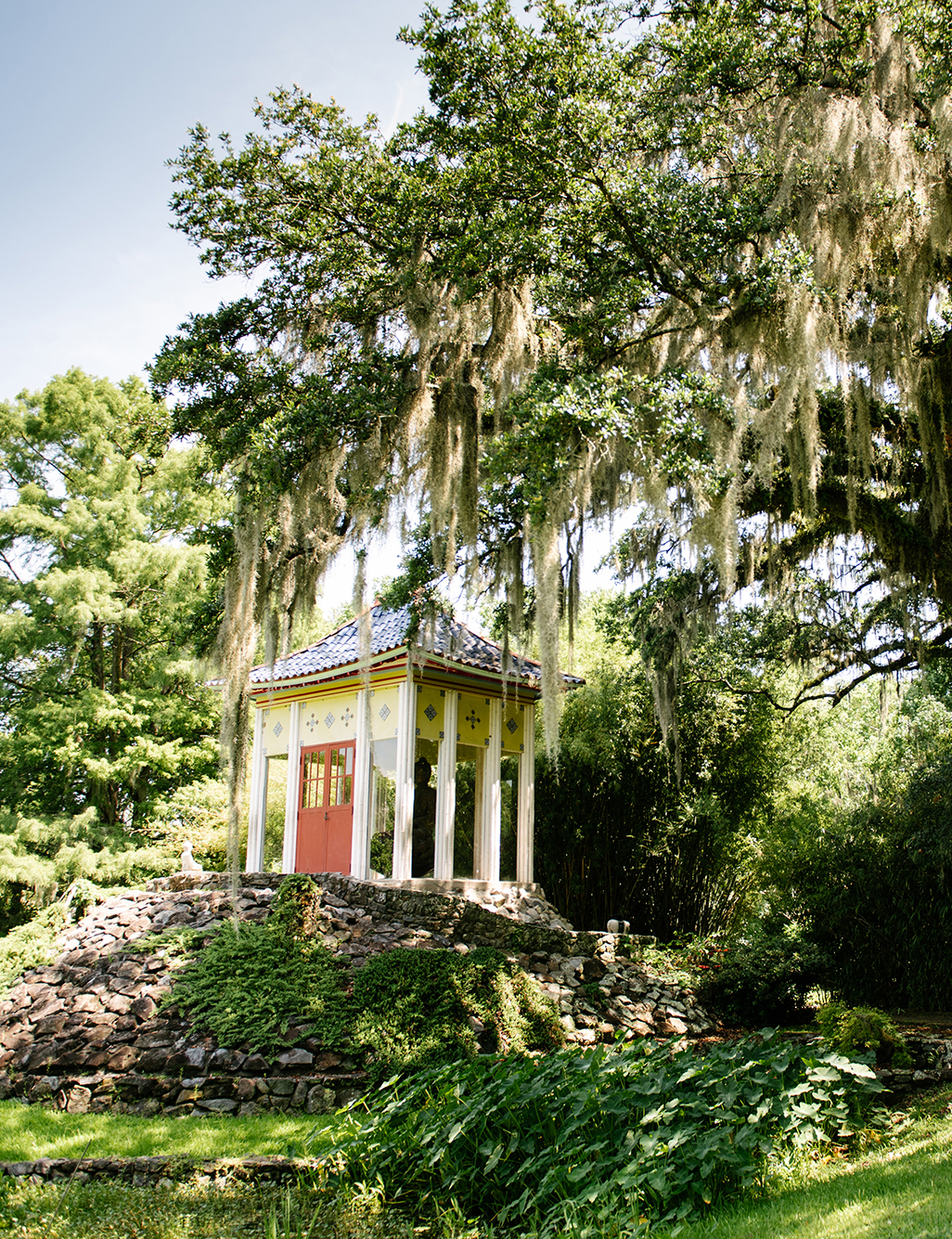 Jungle Gardens on Avery Island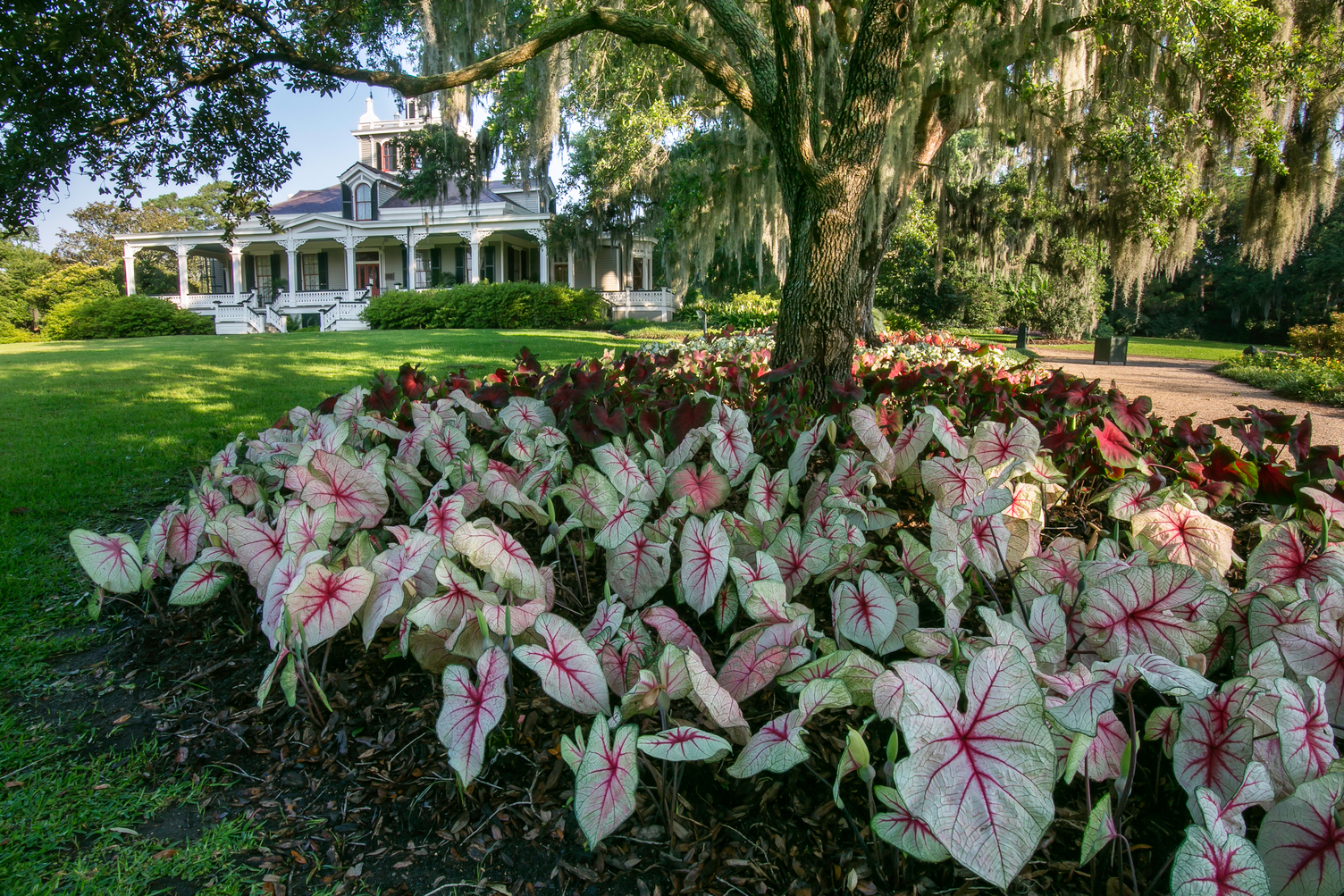 Jackson Square  
Jackson Square is an awe-inspiring destination, even for longtime New Orleanians. A city square built in the same style as French place d'armes, it's surrounded by St. Louis Cathedral, the Cabildo and Presbytère (part of the Louisiana State Museums system), the Pontalba apartments and Woldenberg Park, which overlooks the Mississippi River. The centerpiece of Jackson Square is its garden, within which you'll find azaleas blooming during the spring season.
New Orleans Botanical Garden
New Orleans
The Zemurray Azalea and Camellia Garden is an inspiring, peaceful part of the New Orleans Botanical Garden, where winding paths take visitors past meticulously placed azaleas. You'll find more azaleas in bloom throughout the Botanical Garden, and outside it, too — this destination is encircled by New Orleans City Park.
Jungle Gardens & Rip Van Winkle Gardens
Head to the New Iberia area and head a little bit south to find Avery Island, home to the famed TABASCO® hot sauce and nearby Jungle Gardens. The gardens, founded by the same family that founded TABASCO®, is a 170-acre tropical paradise filled with greenery. While Jungle Gardens is open year-round, springtime is your best bet to find many of its colorful plants (including azaleas) in bloom. Don't miss nearby Rip Van Winkle Gardens & The Joseph Jefferson House. This lush landscape is bucket-list worthy!
Lafayette Azalea Trail
Known as the capital of Cajun Country, Lafayette is an easygoing south Louisiana city with a thriving culture and endless reasons to visit. One such reason is the Lafayette Azalea Trail, a 20-mile network of streets where you'll find azaleas outside historical homes. The trail begins at Lafayette Travel's visitor's center, and goes past Mouton Plantation and the Sterling Grove Historic District, into downtown Lafayette, around Mouton Gardens and Girard Park, and numerous magnificent homes.