"Action!" New Orleans Film Locations You Can Visit
Here are just a few filming locations that you can see both on the small screen and during your New Orleans travels.
Stunning architecture, colorful characters and a funky culture that knows how to let the good times roll—those are just some of the reasons New Orleans is such a popular filming location for Hollywood studios. In 2014, a report on CBS News dubbed Louisiana the "movie capital of the world," thanks largely to the television shows and feature films being shot in New Orleans. These locations are easily visited as you explore the city, but you can also do a deep dive on NOLA's TV and Film history with a tour.
Visit Snug Harbor for famous New Orleans Jazz and see where American Horror story filmed.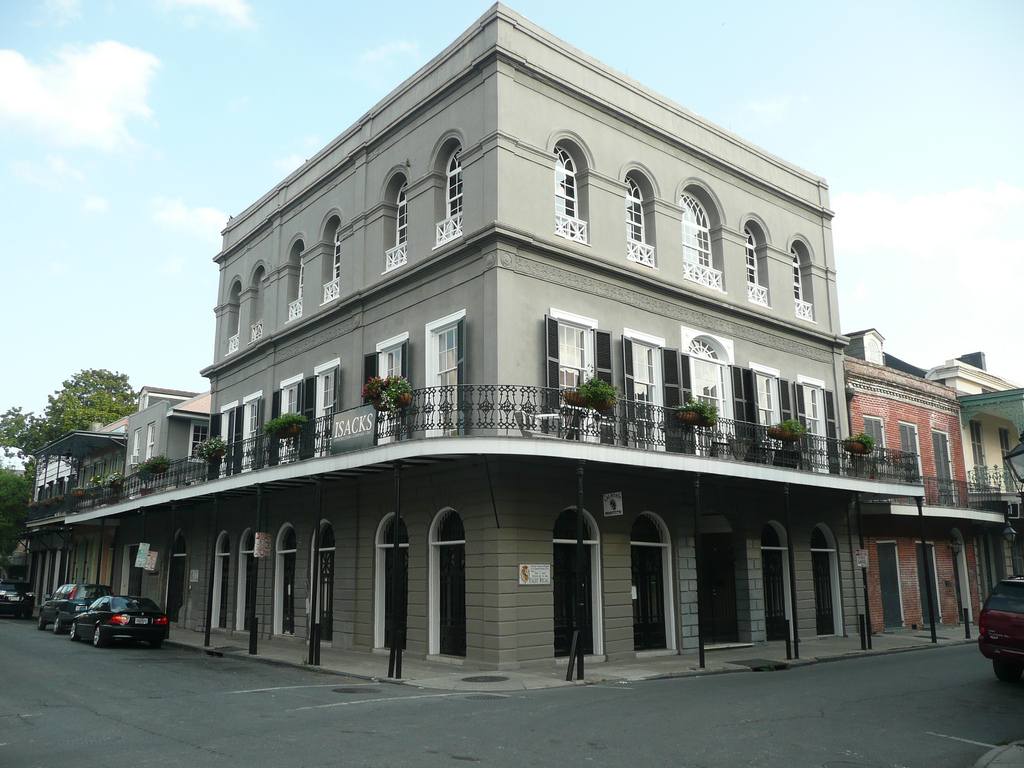 Walk by the infamous LaLaurie Mansion in New Orleans where American Horror filmed.
New Orleans' Jackson Square and St. Louis Cathedral are iconic backdrops for scenes set in the Crescent City.
Here are just a few filming locations that you can see both on the small screen and during your New Orleans travels.
American Horror Story
Two seasons of this hit FX network show were filmed in New Orleans, sub-titled Coven and Freak Show. In these dark, weird and sometimes wacky episodes, viewers discover an all-girls boarding school full of witches, Voodoo priestesses and circus sideshow monsters wandering the streets of the Crescent City.
American Horror Story: Coven Season 3 fans will find no shortage of local spots worth visiting, but should start with visits to the Hermann-Grima House, Lafayette Cemetery No. 1 (where, in Episode 10 we see one of New Orleans' famous jazz funerals) and Cure, a popular uptown bar where "Supreme" witch Fiona is seen sipping a martini. Don't miss the infamous LaLaurie Mansion on 1140 Royal St. in the French Quarter. Stop in to Snug Harbor and Preservation Hall for live music (featured in Episode 6 The Axeman Cometh).  In American Horror Story: Freak Show Season 4, look for Longue Vue House & Gardens in Episode 5. Head to the New Orleans Pharmacy Museum, shown in Episode 3 and the Botanical Gardens in New Orleans City Park shown in Episode 8.
NCIS: New Orleans
These are the locations where NCIS is filmed in New Orleans: NCIS was filmed in New Orleans in September 2014 which was the premiere of NCIS: New Orleans, a spin-off of the phenomenally popular CBS primetime show. This police drama series puts NOLA front-and-center—just in the first season, viewers are treated to some of the city's most scenic spots. NCIS New Orleans was filmed in Café Du Monde and nearby Jackson Square, the centerpiece of the Tremé neighborhood known as Louis Armstrong Park, plus the city's most famous mile-long strip known as Bourbon Street. Also look for the oak tree-lined St. Charles Avenue, where stars Scott Bakula and Mark Harmon can be seen standing in front of the nation's oldest streetcars.
The Originals
The Originals is a spin-off of the wildly popular show The Vampire Diaries, and is set entirely in New Orleans. You can expect to see plenty of fang-toothed action in this paranormal fantasy, which was shot, naturally, in one of New Orleans' iconic aboveground "cities of the dead." Lafayette Cemetery No. 1 is New Orleans' most often-filmed cemetery, having appeared in dozens of movies and television shows. Take the St. Charles Avenue streetcar to Washington Avenue, and then walk among the stunning old homes in the Garden District neighborhood before taking a self-guided tour of Lafayette No. 1.
Tremé
Tremé isn't just filmed in New Orleans; it is all about New Orleans, particularly the part of town that the show is named for. Set in one of the oldest African American neighborhoods in the nation, Tremé takes viewers to some of New Orleans' lesser-known neighborhoods. Many of the filming locations are hangouts—beloved local restaurants and bars that include Bullet's Sports Bar, Vaughn's Lounge, Liuzza's By the Track and French Quarter music venue One Eyed Jacks. 
If you didn't get enough film location sites in New Orleans, then you should check out the different famous filming locations and the movies shot throughout Louisiana!