OYO Hotel Lake Charles Hwy 10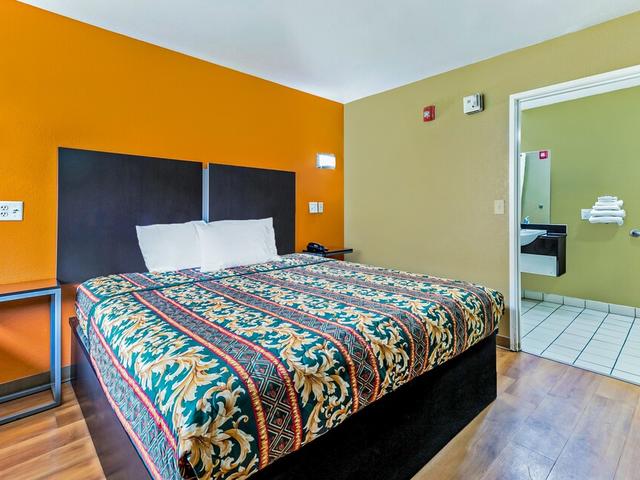 Location
335 N,Martin Luther King Hwy,
Location:
Hotel Lake Charles Hwy 10 is a contemporary hotel located in Lake-Charles. The property is close to tourist attractions like Family Baptist Church, Way of the Cross Fellowship, Clifton Recreation Center, Combre Memorial Park, and United Christian Fellowship.
Facilities:
Laundry, 24x7 Accessible Kitchen, Laundry service, Parking Facility, 24/7 Check in, Room Service, Free Wifi, Bath Tub, Card Payment, Reception, Daily Housekeeping, Fire-Extinguisher, First Aid, Attached Bathroom are among the amenities featured at this property for a comfortable stay.
Nearby:
Leonard's Food Quarters, El Tapatio Mexican Restaurant, Luna Bar & Grill, Stellar Beans, and MacFarlane's Celtic Pub are eating joints that are close to the hotel.