OYO Hotel Jennings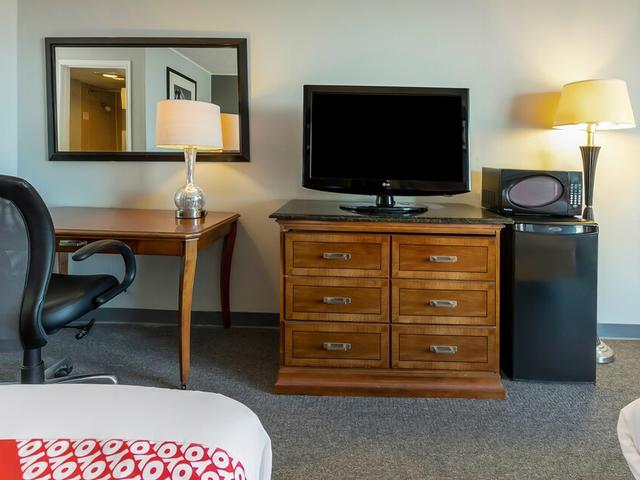 Location:
Located in Port Dr, in Jennings, Louisiana 70546, OYO Hotel Jennings is a sprawling property surrounded by landscaped greenery. It is near Ag Aviation Airport and is close to places like WH Tupper General Merchandise Museum, Jennings Golf Club, Oil and Gas Park, and Walmart Supercenter.
Facilities:
Wooden Floors, AC, Laundry, 24x7 Accessible Kitchen, Laundry service, Parking Facility, Modern Wardrobe, TV, Refrigerator(190L), Mini Fridge, Room Service, Free Wifi, Microwave, Bath Tub, Card Payment, First Aid, Mirror, CCTV Cameras are among the amenities featured at this property for a comfortable stay.
Nearby:
To relish tasty cuisines, guests can explore eateries like Rocket Drive Inn, Greens Cafe, Java Joltz Coffee Shop, Evangeline's Cafe & Bakery, Mike's Seafood Restaurant & Steakhouse and Sweet Sensations by Kim.