PAC Kayak Marina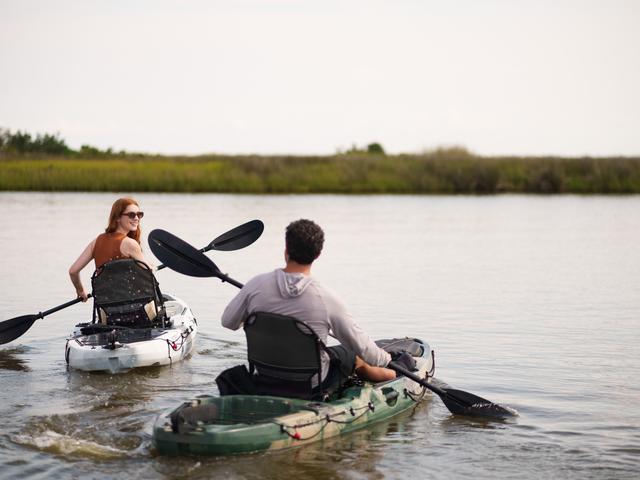 Location
179 Paw Paw Court
While we cater to the kayak community with our one-of-a-kind "floating dock" and kayak rentals, we offer so much more.
We have lodging available to all who love to fish and enjoy nature. Not only do we have an RV Park, but we also have the "fishing Enthusiast" houseboat for your lodging needs. We offer a private boat launch for our guest's convenience.
Did we mention we have all your fishing needs, with a complete tackle and bait shop? With the latest tackle and all the fresh and frozen bait, you could need. We even have a Charter service available for you.
One of the top fishing destinations in the world, Pointe Aux Chenes is the place to catch redfish, speckled trout, flounder, drum, and sheepshead, which are native to the area.
If you're lucky, you may see a family of wild horses that have adapted to marsh life and made it their home. And, of course, spectacular sunsets.
Hours of Operation
Monday :

5:00am - 5:00pm

Wednesday :

5:00am - 5:00pm

Thursday :

5:00am - 5:00pm

Friday :

5:00am - 5:00pm

Saturday :

5:00am - 5:00pm

Sunday :

5:00am - 5:00pm