Copper Mill Golf Club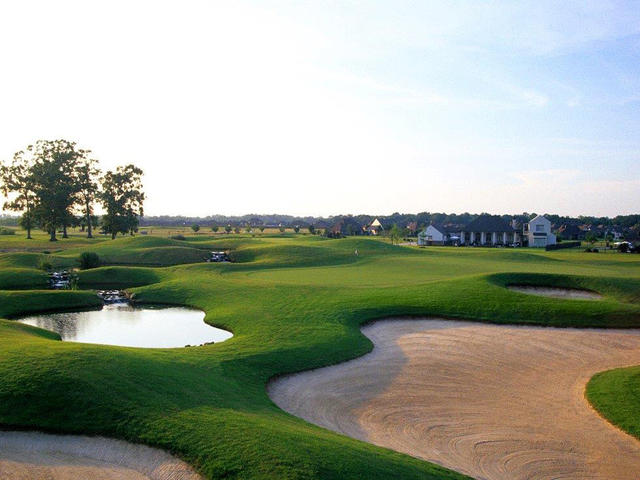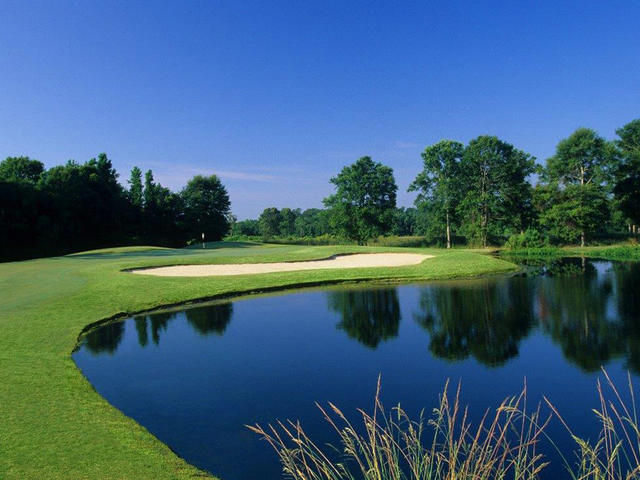 Location
2100 Copper Mill Blvd.
Since its opening in 2004, Copper Mill Golf Club has developed a reputation as one of Louisiana's finest courses with consistent placement in Golf Digest's Top 10 Courses in Louisiana.
Copper Mill is a "links-style" course reminiscent of those found in Scotland, with a unique layout that's a combination of holes with three par 3 holes, three par 4 holes, and three par 5 holes on each nine! This mix makes for not only a change from the rudimentary arrangement encountered on most courses, but also adds a degree of excitement to both tournaments and "friendly wagers" alike. The course, which features the native terrain of Louisiana, weaves its way through grasses, wetlands and marshes. This natural layout, complete with over 50 strategically placed bunkers and water hazards on 13 of the holes, makes the course a Louisiana masterpiece. From the two 600-yard par 5s, to the two very drivable par 4s that offer risk-reward opportunities, to the old mill ruins guarding the left side of the approach into the par-4 17th, you'll find that each hole at Copper Mill creates its own lasting memories.
Amenities
Designations

Golf Course Amenities

Practice Greens
Pro Shop
Tee Times Accepted Online
Water Hazards in Play

General Information

Tee Information

White Tees Rating
White Tees Slope
Red Tees Rating
Red Tees Slope
Green Tees Rating
Green Tees Slope
Black Tees Rating
Black Tees Slope