Savor Delicious Cuisine in DeSoto Parish
Big Zach's & Cousin's Cajun Market serve up big flavors in small towns.
If you're looking for big, bold flavors in a charming small town, mosey about 40 miles south of Shreveport to the picturesque village of Logansport nestled along the Sabine River. With a population of just over 1,500, it's a rural gem full of fascinating history – and great local eats!
Located in DeSoto Parish, Logansport draws plenty of locals and visitors who stroll its beautiful riverfront and then make their way down Main Street for a memorable meal.
Big Zach's Place
For many, their first stop in Logansport is Big Zach's Place thanks to its namesake chef/owner dishing up delicious plates boasting local and regionally sourced ingredients. Its location doesn't hurt either. Tucked inside a historic building full of personality, Big Zach's is proud to serve up "a taste of the South inside your mouth."
Those culinary delights come in the form of always-fresh, never-frozen seafood, hand-cut steaks, and other Southern and Creole creations, including a wildly popular pie of the day. The flavor may surprise you, but the quality never will.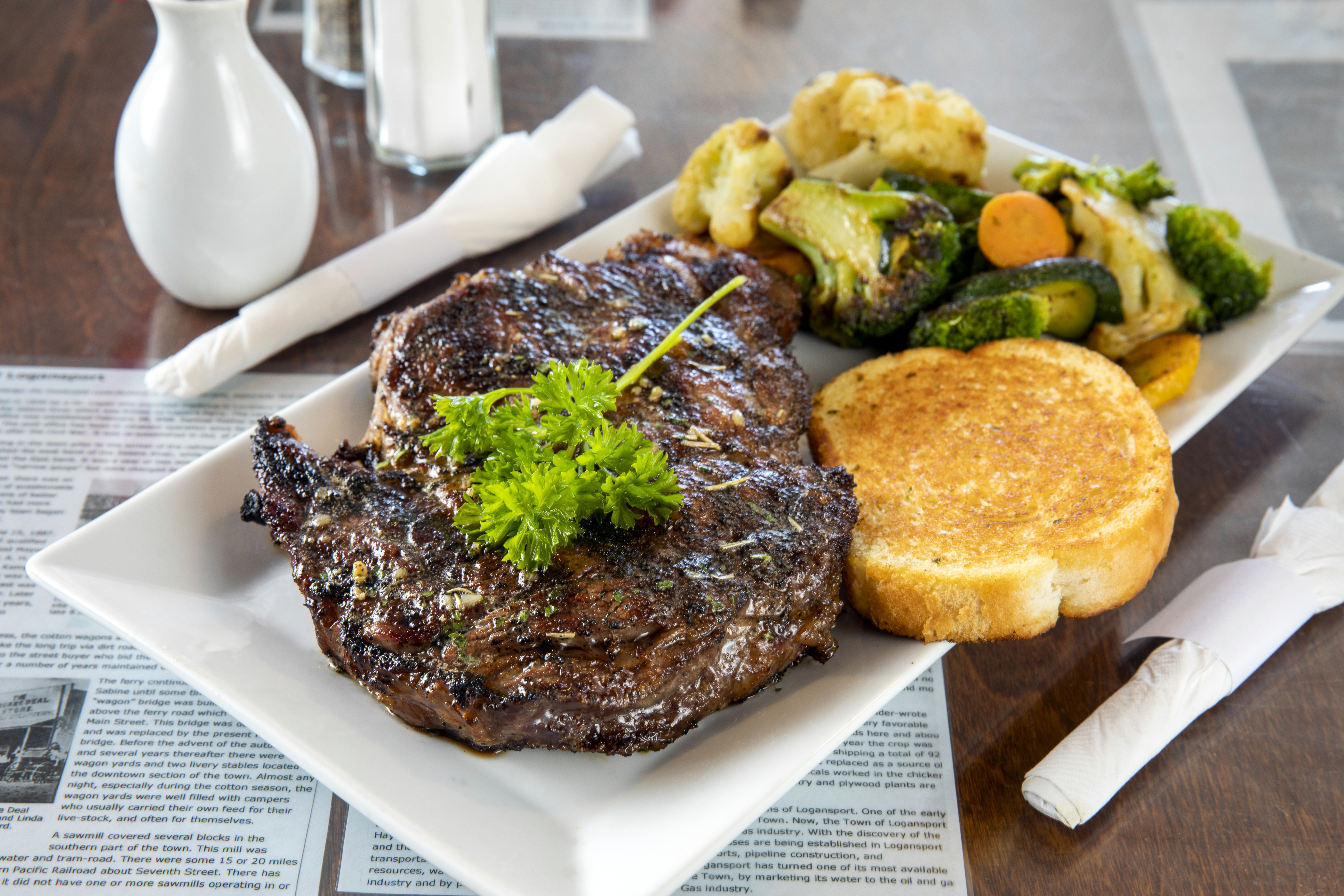 Indulge in delicious steaks at Big Zach's Place.
Cousin's Cajun Market
After getting a good feel for Logansport, head just 25 miles northeast to Stonewall for some of the best Cajun food around.
Family-owned and operated, Cousin's Cajun Market offers daily lunch specials featuring Southern and Cajun flavors, plus coolers chock-full of prepared meals you can take home (or on the road) to enjoy later. Pro tip: If you miss the fried catfish, crawfish fettuccine and boudin balls, you're going to be kicking yourself later!
More to See & Do
Visitors have been traveling for years to explore the beauty, nature, history and charm of DeSoto Parish. While you're here, set up camp at Dee Dee's B&B or settle into a cozy hotel room for the night to rest up for your next day of play.
You'll discover more good eats at www.DiscoverDeSoto.com/dining and other great experiences at visit www.DiscoverDeSoto.com.