By the Region: Great Places to Take the Kids
Kids' free time can quickly lead to cabin fever. Here are a few suggestions for out-and-about activities throughout Louisiana that are fun for both the youngsters and the young at heart.
North Louisiana
Sci-Port Discovery Center in Shreveport. This 92,000-square-foot downtown museum overlooks the Red River and has nearly 300 hands-on science and math exhibits, 70 interactive programs and demonstrations, a planetarium and a domed IMAX theater. It has been recognized by Parents magazine as one of the nation's 10 best science centers.
Gators and Friends Adventure Park in Greenwood. Pet a baby alligator, race high-speed go-karts, play your favorite arcade games and zip-line throughout the park. See alligators during daily feeding shows and enjoy the exotic petting zoo and pony rides.
Lincoln Parish Park in Ruston. This site boasts a 10-mile mountain bike trail that's considered one of the best in the South for both advanced and novice riders. Other amenities include RV campsites, a 1.25-mile walking trail and a lake filled with some of the best bass in north Louisiana.
Mitcham Farms Peach Store in Ruston. Mitcham Farms is the largest peach orchard in Louisiana and offers a variety of peaches as well as peach treats, products and homemade peach ice cream in their Peach Store.
Biedenharn Museum & Gardens in Monroe. The Coca-Cola Museum inside Biedenharn Museum & Gardens is a must-see for the kiddos!
Louisiana Purchase Gardens & Zoo in Monroe. This 80+ acre zoological park and garden features a Zooasis Splash Pad, playground, Safari Boat ride, Petting Zoo and Train. See over 400 birds and animals with over 100 species.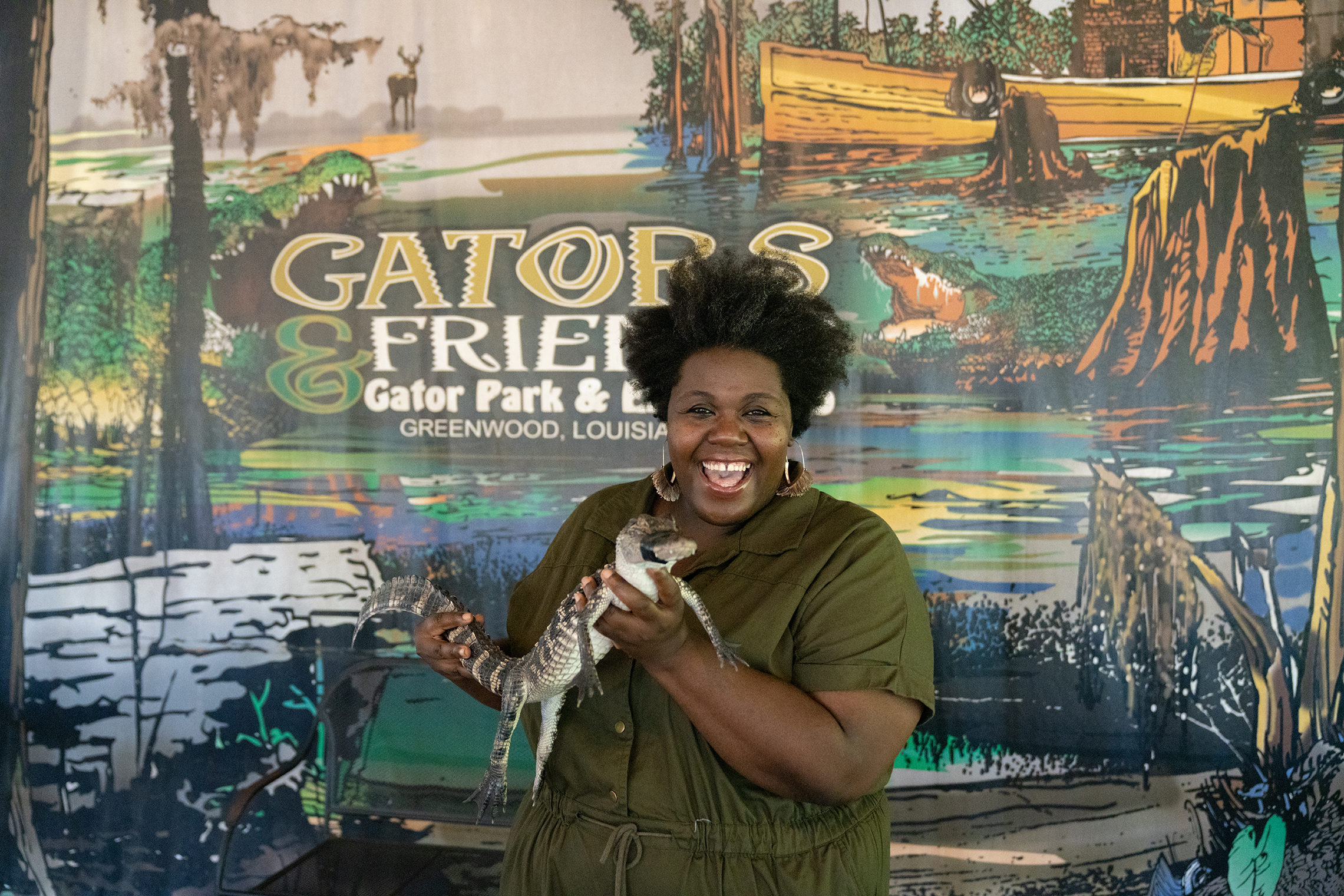 Gators and Friends Adventure Park in Greenwood
Biedenharn Coke Museum in Monroe
Mitcham Farms Peach Store Ice Cream
Central Louisiana
Gator Country Alligator Park in Natchitoches. Gator Country Louisiana is the largest alligator park in Louisiana. The seven-acre park houses over 250 American alligators and features alligator feeding shows, a Petting Zoo, Bird Sanctuary, Reptile House, Jungle, Tortoise Exhibit, and Rocky Racoon Resort.
Louisiana Sports Hall of Fame and Northwest Louisiana History Museum in Natchitoches. This LEED-certified building is a wonder to explore. The exhibits trace the history of sports in the Bayou State and illustrate their significance to Louisiana.
Kaffie-Frederick General Mercantile in Natchitoches. Kaffie-Frederick is Louisiana's oldest general store, established in 1863, and it's filled with anything one could possibly need from vintage goods to the hot new gadgets - including kitchenware and children's toys.
Hayes E. Daze Ranch in Forest Hill. Guided horseback trail rides in the Kisatchie National Forest cover over 70 miles of trails with routes for any rider's skill level.
T.R.E.E. House Children's Museum in Alexandria. Children will love learning about science, math, arts and the world around them through hands-on exhibits and interactive programming. There's also a playground and community garden. 
Louisiana Maneuvers & Military Museum in Pineville. For those kids who love history, this is a great place to visit. Built as a replica WWII barracks, this museum houses memorabilia and artifacts from the WWII era, as well as WWI and earlier time periods. View life-size military vehicles, authentic military uniforms and historic pieces from the home front. 
Kaffie-Frederick General Mercantile in Nachitoches
Louisiana Sports Hall of Fame and Northwest Louisiana History Museum in Natchitoches
Louisiana Maneuvers & Military Museum in Pineville
South Louisiana
Children's Museum of Acadiana and Lafayette Science Museum in Lafayette. More than a dozen permanent exhibits at the children's museum focus on demystifying the grown-up world for youngsters, allowing them to discover first-hand what it means to be a grocer, dentist, ambulance driver, chef, artist and more. The science museum next door has a state-of-the-art planetarium.
Creole Nature Trail Adventure Point in Lake Charles. Visit this museum for imaginative, hands-on displays that share the culture of southwest Louisiana - including wildlife, local cuisine, Cajun and Zydeco music and more. Then, explore the Creole Nature Trail to see the wildlife in their natural habitat.
Bluebonnet Swamp Nature Center in Baton Rouge. Here is something you would not expect in the middle of Louisiana's capital city: a 103-acre conservation, education and recreation center focused on the area's pre-development ecosystem. In addition to a mile of paths and boardwalks through a cypress-tupelo swamp and hardwood forest that is a haven for birders, the nature center's exhibit building has natural artifacts, a minerals display and live animal exhibits — the latter in case your encounters on the trail with turtles, raccoons, rabbits, opossums and deer are limited.
U.S.S. Kidd in Baton Rouge. This ship is one of the few Fletcher-class destroyers that survived World War II — in fact, the Kidd survived a direct hit from a Kamikaze fighter in the Pacific theater. No child can resist the fun of the steep and narrow ladders connecting the ship's decks.
Audubon Zoo and Aquarium in New Orleans. See animals from around the world in unique natural habitats like the award-winning Louisiana Swamp and Jaguar Jungle at the Audubon Zoo. Then, visit the Audubon Aquarium of the Americas to explore the species of the ocean and beyond.
Bluebonnet Swamp Nature Center in Baton Rouge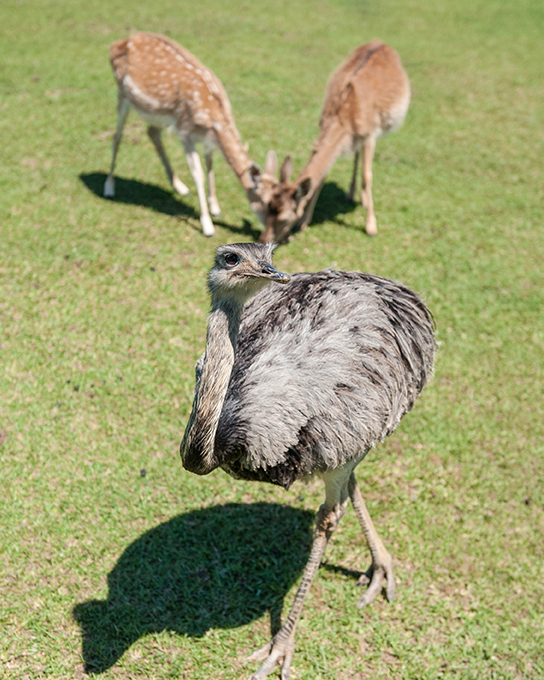 Global Wildlife Center in Folsom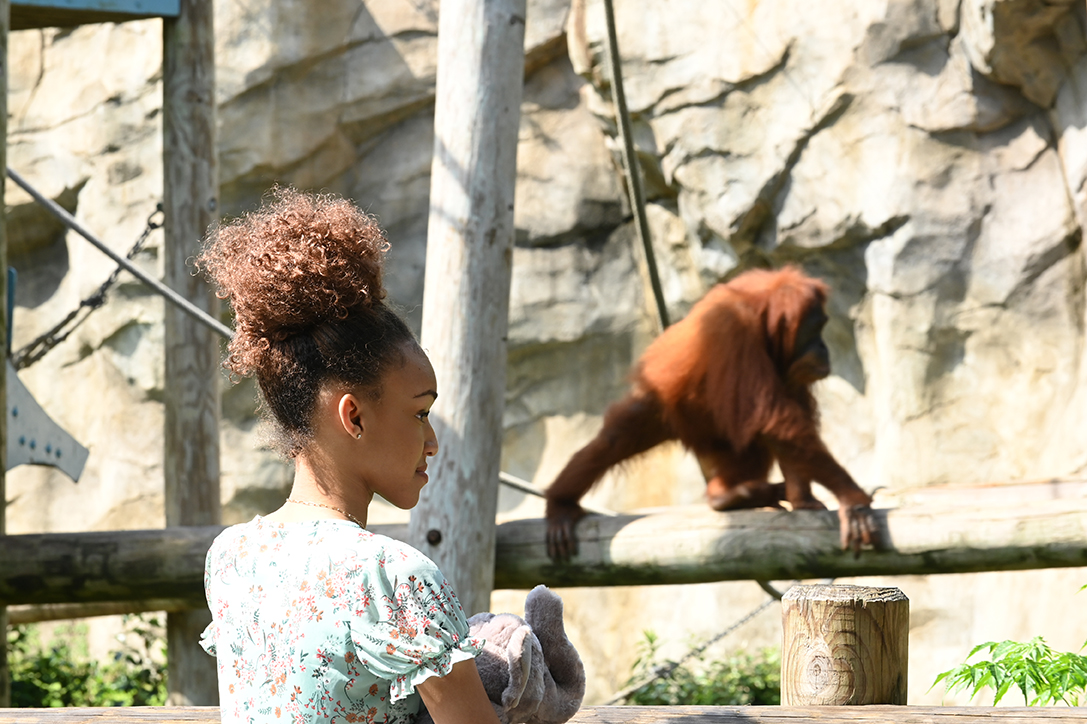 Audubon Zoo in New Orleans
Make some memories and take plenty of photos! Tag @LouisianaTravel and #OnlyLouisiana.