Louisiana's Unique Museums and Exhibitions
Here is a sampling of museums in Louisiana and their unique exhibitions preserving Louisiana history.
Louisiana has created many opportunities to preserve the stories of the past with museums and historical sites around the state. However, trying to visit all of our museums could take much longer than your average trip. Here is a quick guide to a few that house some rare or interesting exhibits and artifacts.
See a replica of Britney Spears' childhood room at the Kentwood Museum in her hometown.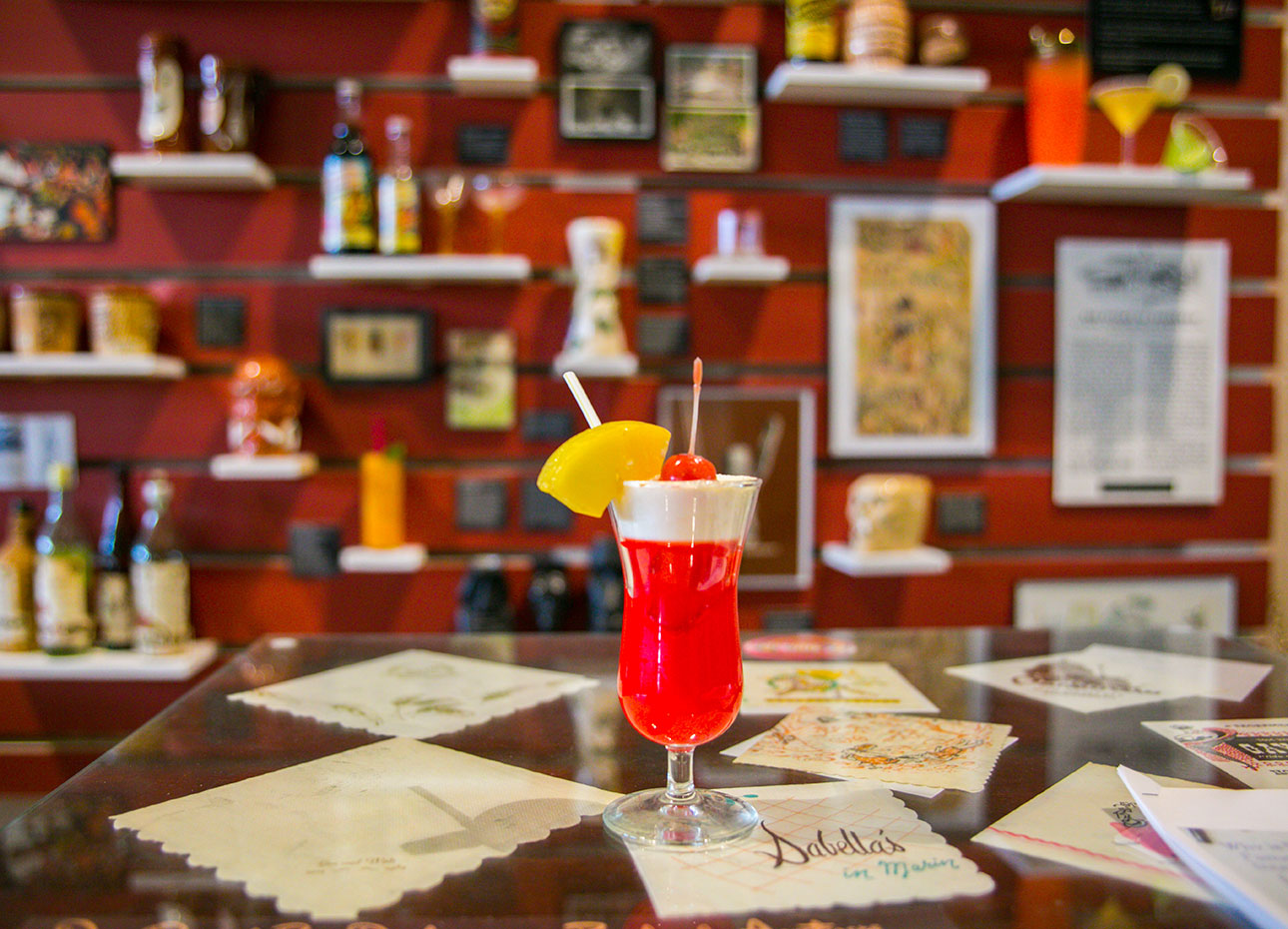 Experience Louisiana's culinary history at the Southern Food & Beverage Museum.
Learn about Louisiana's original settlers at the Tunica-Biloxi Museum.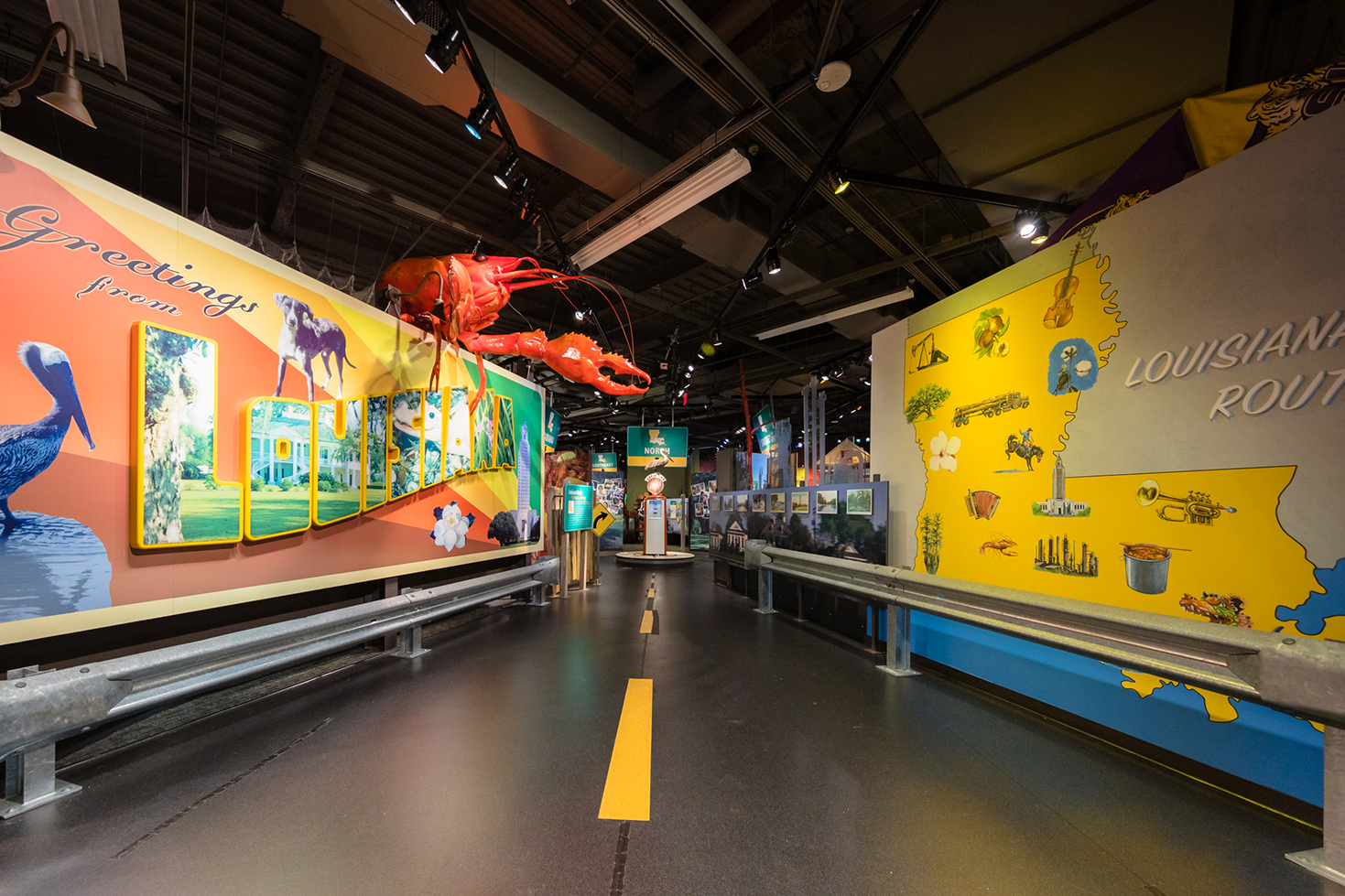 The Capitol Park Museum displays many facets of Louisiana's history.
Kentwood Museum
Kentwood is Britney Spears' hometown, so it only makes sense for a museum exhibit to be displayed in her honor. The Kentwood Museum has its own Britney Spears exhibit, featuring a stage replica of her HBO concert special - complete with 600 colored lights and thousands of parts. Also on display is a replica of Britney's childhood bedroom set along with a variety of memorabilia and awards.
The Southern Food and Beverage Museum
The Southern Food and Beverage Museum (SoFAB) opened its doors in 2008 and is a museum dedicated to the discovery, understanding and celebration of the food, drink and the related culture of the South. Elizabeth Williams, president and director of the museum, led the founding efforts. "It was amazing that this museum didn't already exist," she says. "Food is so important to the culture of this city." At the museum, you'll learn the story of the po-boy, crawfish, beignets, gumbo and the famous Sazerac cocktail. Unique exhibits include La Galerie d'Absinthe, an entire gallery devoted to the drink, Absinthe. Discover why Absinthe was banned in the U.S. for a time and why it is referred to as the "green fairy." Raymond Bordelon loaned their extensive collection of Absinthe artifacts including absinthe spoons, absinthe cocktail recipes, and absinthe fountains. Visitors also enjoy the Museum of the American Cocktail, located inside SoFAB, to explore the diverse array of cocktails and their role in society and American life.
Capitol Park Museum
The Capitol Park Museum showcases thematic exhibits on Louisiana's history, industry and culture. The museum includes two permanent exhibits: "Grounds for Greatness: Louisiana and the Nation" and "Experiencing Louisiana: Discovering the Soul of America." A 48-foot wooden shrimp trawler and a two-row sugar cane harvester reveal the state's aquatic and agricultural riches. An oil-well head and a scale model of a drilling are an example of Louisiana's energy industry. Exhibits on slave markets, resistance, revolt and Jim Crow provide a glimpse into the unimaginable plight of people of color who, in the face of overwhelming hardship, contributed incalculably to the cultural fabric of the state. And learn more about the state's iconic music history, featuring Pete Fountain's clarinet, Buddy Guy's polka dot Stratocaster guitar, Clifton Chenier's Grammy award and an expansive Louis Armstrong exhibit.
National Hansen's Disease Museum
Located just outside Baton Rouge in this overlooked, unassuming location, hundreds of the nation's leprosy (Hansen's disease) patients were banished from society, sent to live in the shadow of their disease while praying for a cure. In 1999, the complex became the National Hansen's Disease Museum to remember the story of Hansen's disease. Visit the beautiful self-sustaining complex and take a tour to discover what life was like for these patients of this rare disease. A unique aspect of this museum is some of the patients who had lived much of their lives at this center have stayed and some still work at the museum. Admission to the museum and grounds is free and there is also a 9-stop driving audio tour through the Carville Historic District. Read up on the story behind the museum here.
Tunica-Biloxi Museum
The Tunica-Biloxi Museum opened in 1989 to house the "Tunica Treasure" which contains Indian tribal grave goods that were stolen from the original burial ground by a grave robber in the late 1960s. In 2011, the entire site had a massive upgrade to become a 40,000-square-foot museum housing 200,000 artifacts that are considered to be the best physical evidence of the interrelationship between the Tunica and French during the Colonial period. Special artifacts in the exhibit are the original bowls, jars and plates that the Tunica Indians used along with trading goods that the French gave to the Tunica in exchange for horses and salt: glass beads, bowls, plates, cooking utensils, tools and guns.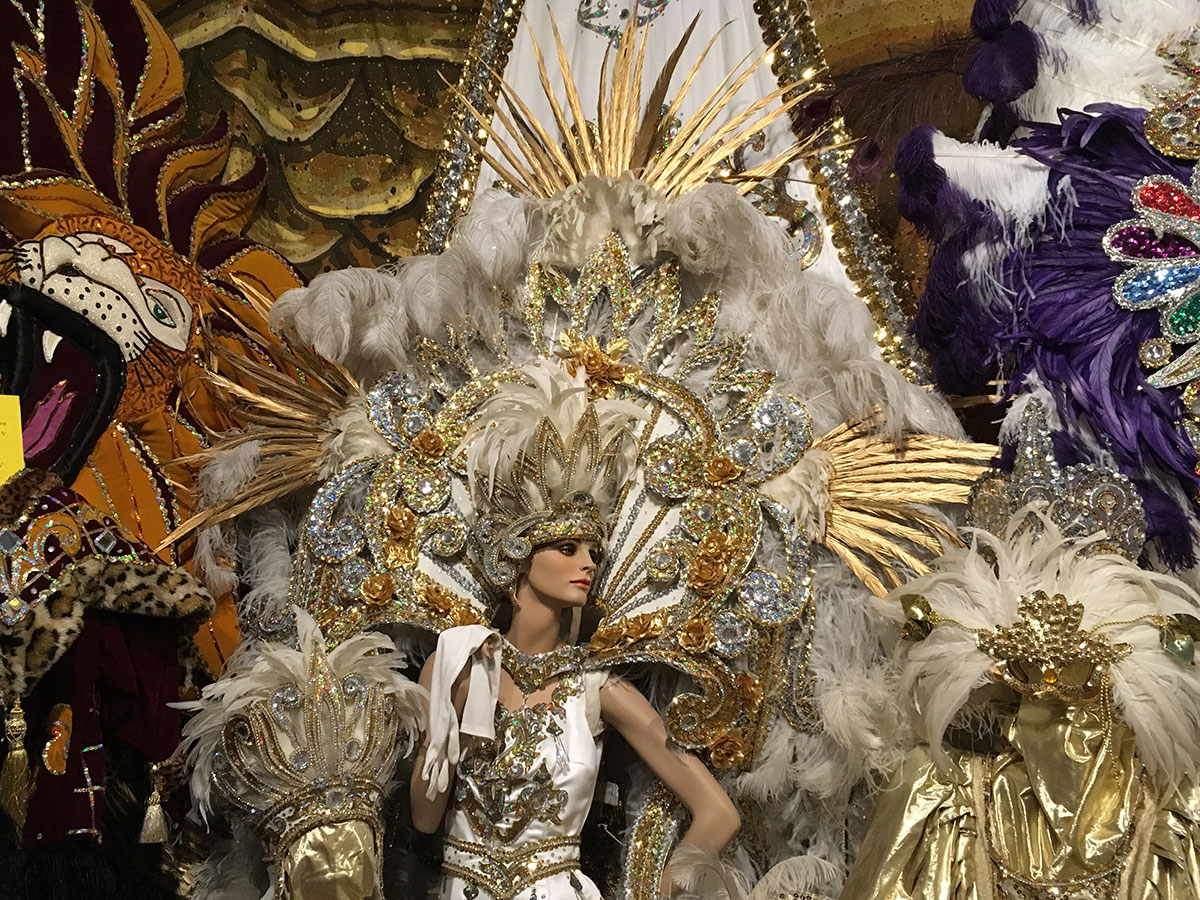 See Mardi Gras glamor at the Mardi Gras Museum of Imperial Calcasieu.
Get outdoors at the Biedenharn Museum & Gardens.
The Rig Museum is totally unique.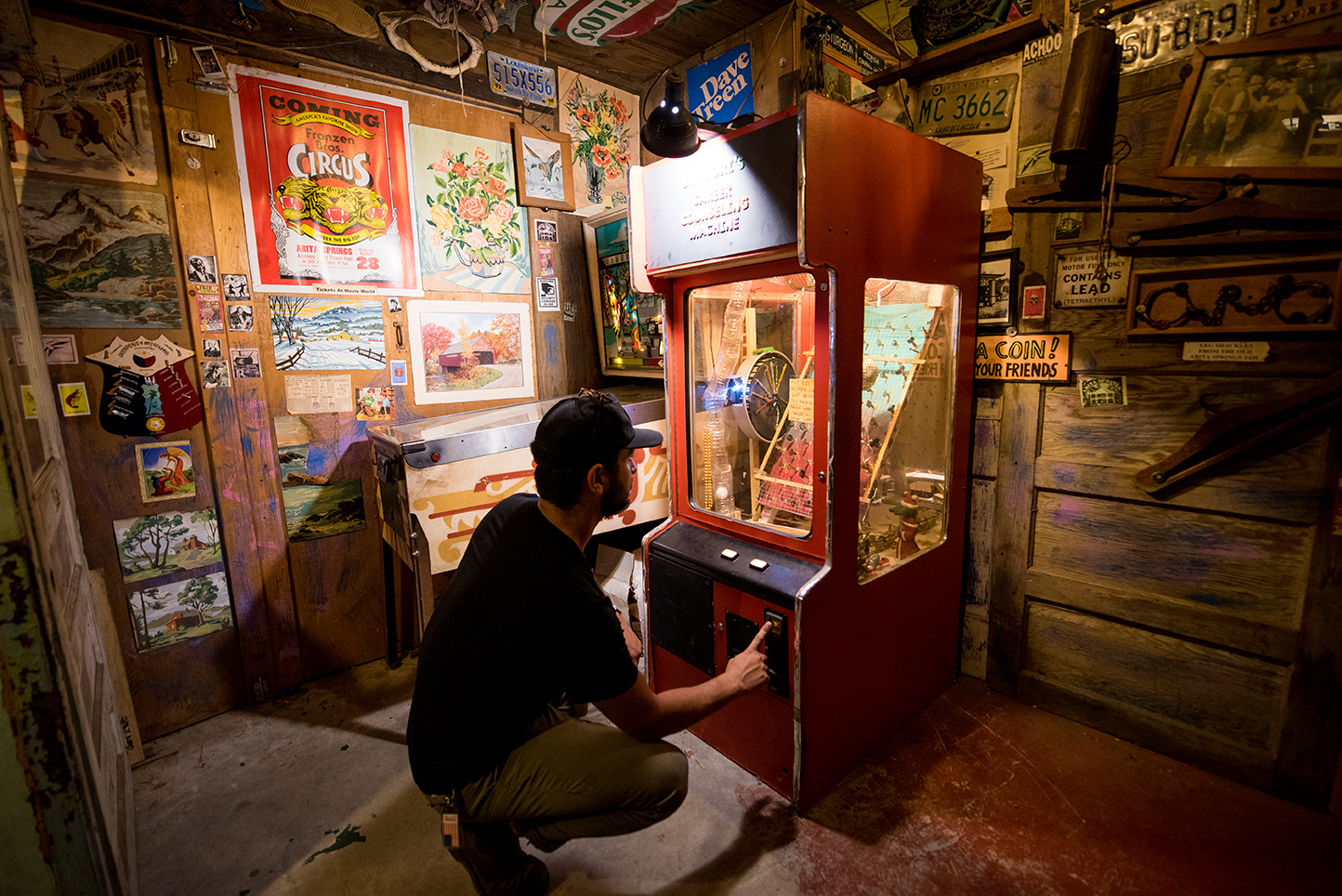 Experience Louisiana's quirky side at the Abita Mystery House.
Mardi Gras Museum of Imperial Calcasieu
Step into a world of Mardi Gras when you enter the Mardi Gras Museum of Imperial Calcasieu which holds more Mardi Gras costumes in one place than anywhere in the world! Learn about the history of Mardi Gras as you walk through the halls with towering and glittering costumes. The challenges and intricacies of costume design and costume making come to life, allowing visitors an up close look into what goes into the celebrations every Mardi Gras. A special feature of the Mardi Gras museum is the animated mannequins wearing brilliant costumes. You can get a real sense of how big and extravagant some of these costumes are! This museum will inspire you to experience a Mardi Gras celebration in Lake Charles. Discover other Mardi Gras museums in Louisiana.
New Orleans Pharmacy Museum
The New Orleans Pharmacy Museum, also in the city's French Quarter, is housed in the 19th-century apothecary of the first U.S. licensed pharmacist, Louis J. Dufilho Jr. Exhibits include hand-blown medicine bottles containing early crude drugs, early patent medicines, medical herbs and gris-gris potions used by local voodoo practitioners. Visitors can also see early surgical tools and learn about alternative medicine of the day, such as bloodletting via leeches.
Biedenharn Museum and Gardens
Venture up north for sweet treats at the Biedenharn Museum and Gardens. This property's namesake, Joseph Biedenharn, was the first person to ever bottle Coca-Cola for public distribution and sale. (Until the late 1800s, it was only available as a fountain drink.) The museum has an extensive Coca-Cola memorabilia exhibit, including vintage signs and what is said to be the first Coca-Cola delivery truck. The museum's Bible exhibit, a collection started by Biedenharn's daughter Emy-Lou, includes dozens of rare books including an original 1611 King James Bible, a 1523 Johann Preul Bible, a 1633 Eliot Indian Bible and a page from the 1454-55 Gutenberg Bible, which was the first book to be printed and mass produced via movable metal type.
International Petroleum Museum and Exposition
The International Petroleum Museum and Exposition has a nickname "The Rig Museum" because of "Mr. Charlie," a 220-by-85 foot barge that drilled for oil in the nearby Gulf of Mexico from 1954 to 1986. The 58-man rig was the first transportable, submersible drilling rig, and it revolutionized global offshore oil exploration and drilling. It is said that Mr. Charlie's American industrial history significance was so great it was considered after its retirement for display by the Smithsonian. The Smithsonian declined, however, because it had no galleries big enough to house the rig.
The Abita Mystery House
The Abita Mystery House is also known as the UCM (you-see-'em) Museum. This location has mystery as its theme and the subject matter is literally all over the place. Exhibits include miniatures scenes of a jazz funeral and a Mardi Gras parade as well as thousands of folk art objects ranging from pottery and combs to vintage postcards and license plates. Adjacent to the main gallery (an abandoned vintage gas station) is the glass-adorned and vintage bicycle-filled House of Shards, and throughout the property are sculptures of alligator hybrid animals, such as the "dogigator" and a largemouth "bassigator."
Looking for more of Louisiana's unusual gems? Check out the Gothic Hanging Jail in DeRidder - an old jail, circa 1915, supposedly haunted by two men who were executed there in 1928. Or talk a walk to Wolf Rock Cave in the Kisatchie National Forest – the only known cave in Louisiana, dating 2500-1000 BC. Rent a kayak and paddle to the Castle Tree – a 1,000+ year-old cypress tree at Chemin-a-Haut State Park; and Poverty Point World Heritage Site – which features 3,000+ year-old Native American mounds and artifacts.