How to Spend a Day in Lafayette
Lafayette is a hub of good food and great culture.
Lafayette was made for culture-seeking, food-loving travelers! This small city has a big heart, full of Cajun culture and love. Here are some spots that won't disappoint when visiting this city!
Breakfast Time at Scratch Farm Kitchen
Start your day the right way at Scratch Farm Kitchen. Their mission? To create delicious meals with ingredients sourced directly from local farmers, butchers and suppliers. As the name implies–everything here is made from scratch! So why not begin your day with a plate full of fresh, yummy food that's also nutritious?
Modern Culture in Downtown Lafayette
You can immediately see how charming Downtown Lafayette is upon arrival. It's home to history, festivals, arts and many of the businesses that represent the city.
If you believe that a picture is worth 1,000 words, then you will want to visit the Acadiana Center for the Arts. Visit the building downtown to explore the exhibits and pieces by local artists. Many of these art pieces strongly represent the area in a modern way. Plus, you can grab a coffee or tea at the cafe to fuel the rest of your day!
Then, it's time to go shopping! Each of these local stores embodies a bit of the soul within the Cajun heartland.
Sans Souci Art Gallery – One of the top places to shop for unique art in South Louisiana. 
Cajun Hatter – A store that overflows with style. These hats are crafted specifically to fit you. Not to mention they're crafted from nutria fur, making them sustainable, incredibly durable and extra unique.
Parish Ink – Check out these witty, Cajun-style T-shirts and goodies. The team creates all their own designs. This is the place to buy your souvenir T-shirt or sweatshirt!
Lagniappe Records – If you love music, you will love this shop! There are hundreds of vintage vinyl records in great condition. Plus, you can find Cajun and Louisiana musicians' tapes, CDs and more. 
Pavy Art + Design Studio – A fine art and interior design office from the artist Francis X Pavy. His original artwork inspired him to create textiles, wallpapers and more. Be on the lookout for what this great artist will craft next!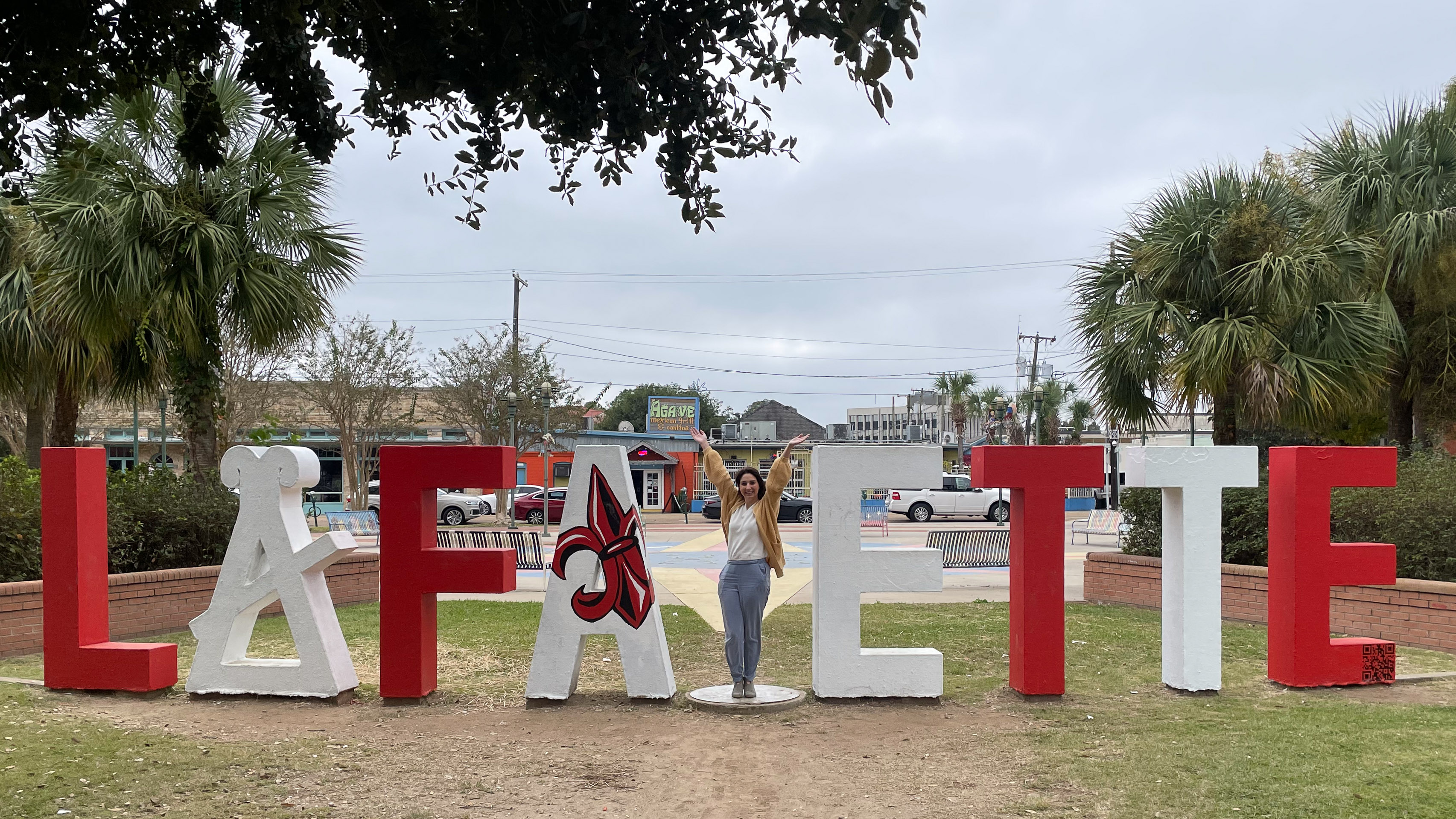 Interactive Downtown Lafayette Sign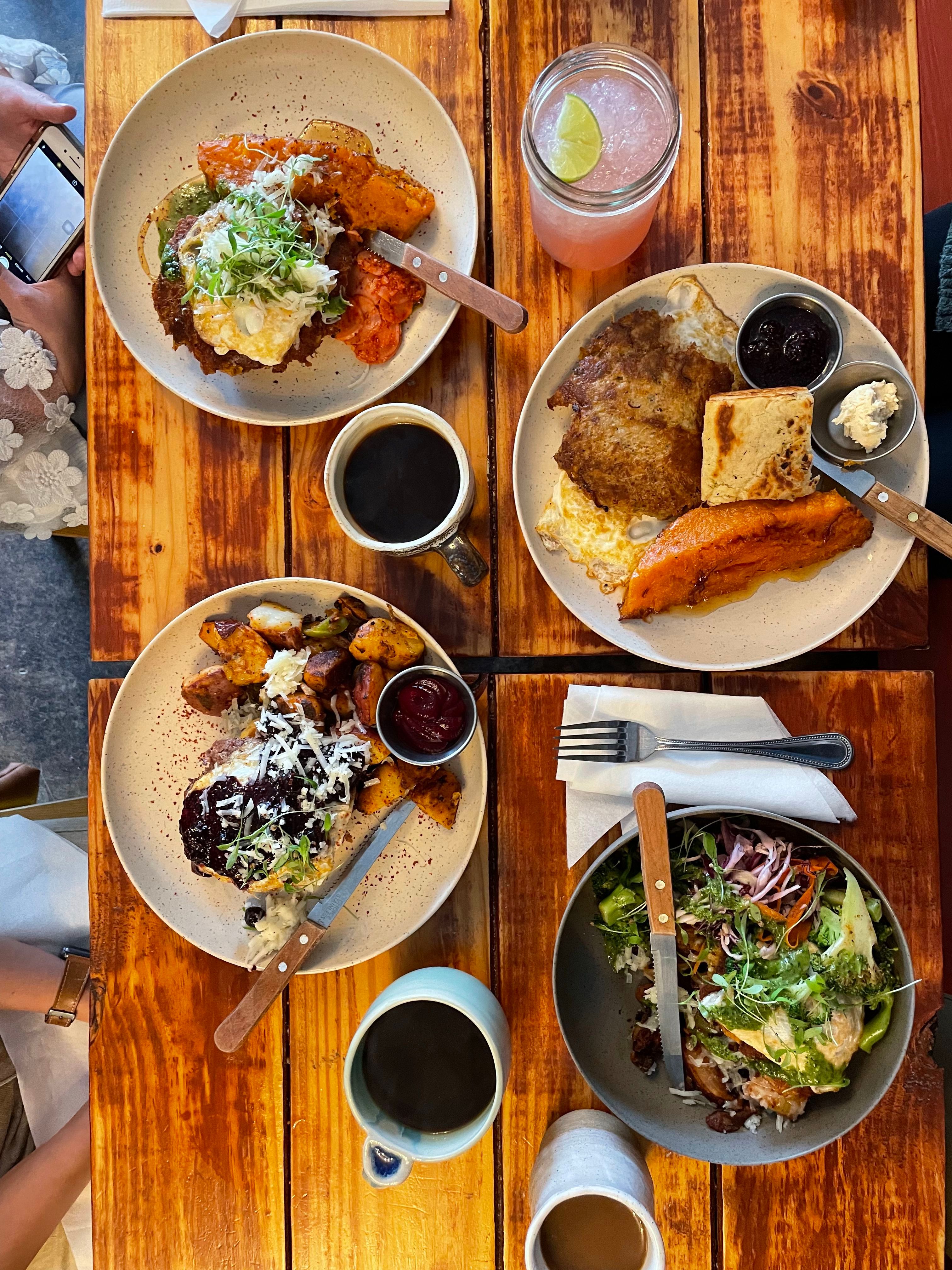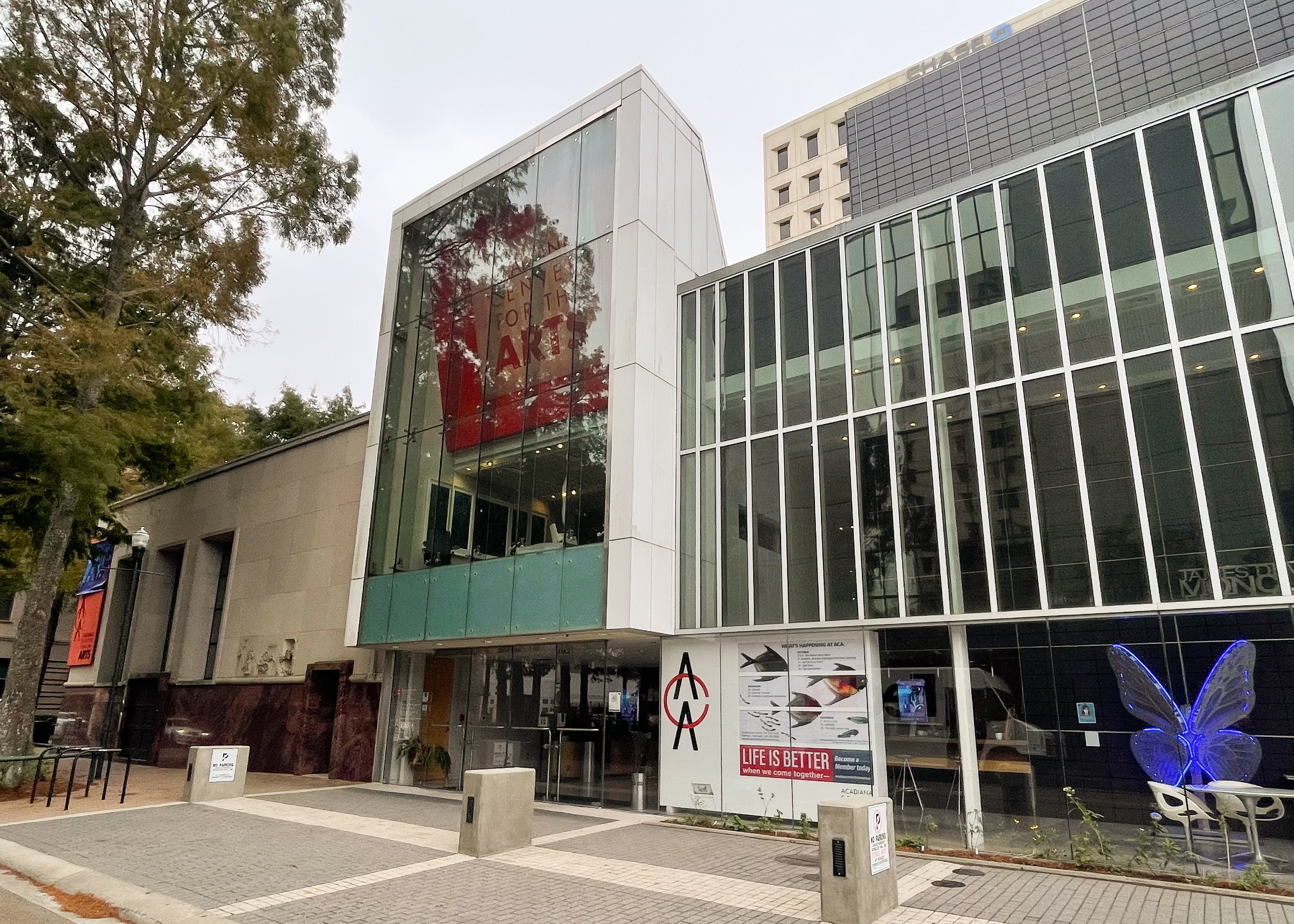 Acadiana Center for the Arts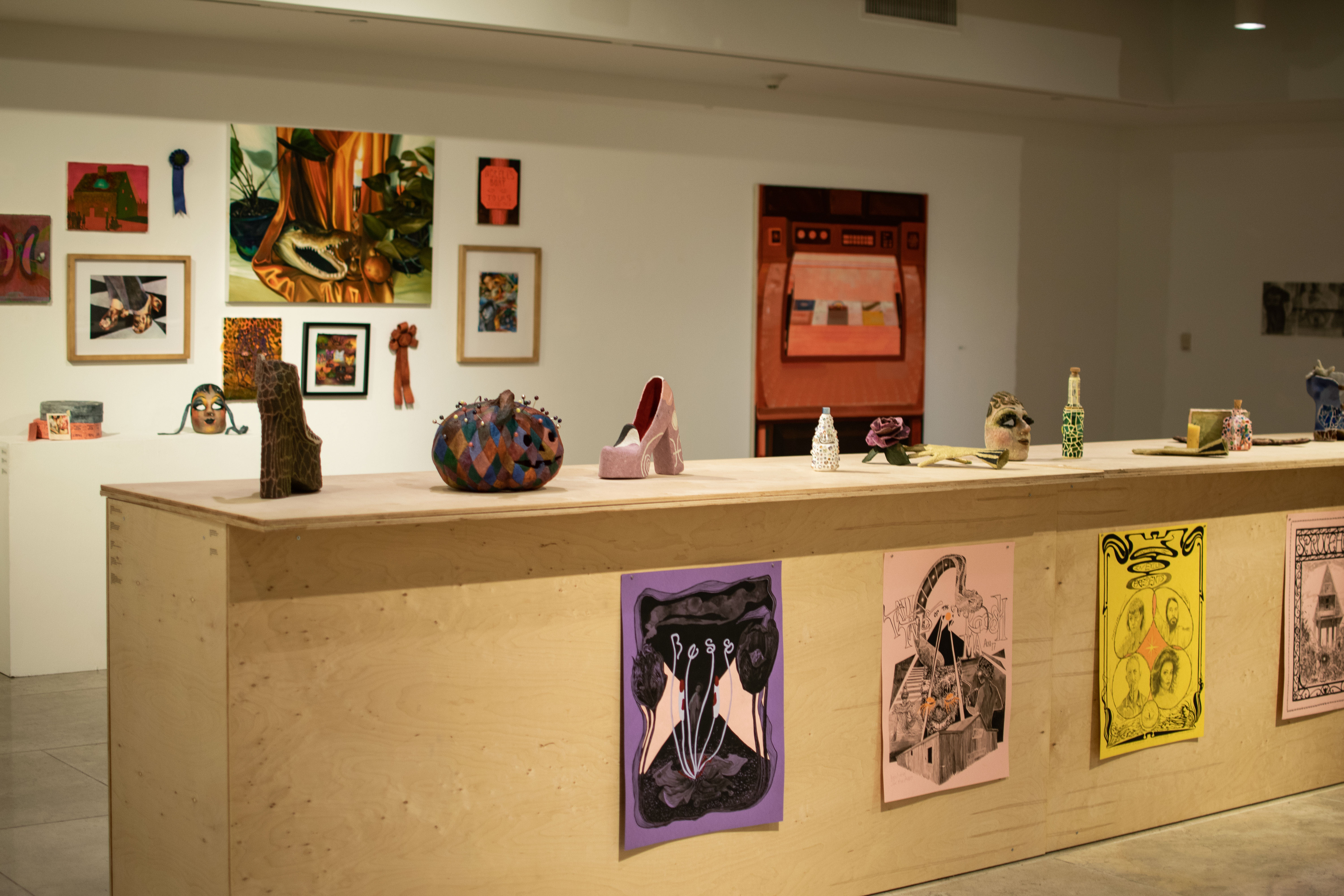 Art exhibit at Acadiana Center for the Arts
Lunch Time at Pop's Poboys
We hope you're not too full from breakfast because it's time for a good ol' poboy! Pop's Poboys is a local favorite, for good reason. Here, Louisiana's favorite sandwiches come with a little bit of a modern culinary twist. Fuel up to keep the good times rolling throughout the rest of your day!
Sights to See on a Unique Campus
After lunch, head over to The University of Louisiana at Lafayette's campus to check out the Hilliard Art Museum. At this two-story, contemporary art museum, you will discover thought-provoking, exquisite visual arts from artists all over the world! Art lovers should plan extra time to explore these great exhibits.
Did you know that UL Lafayette is the only university in the United States with a managed wetland on its campus? You don't want to miss Cypress Lake! Walk to the back of the student union to find the boardwalk, where you can spend some time in the sunshine, watching the cranes, turtles, and even the alligators!  
Meal Pairings With Live Music
Lafayette loves good music! You can grab a bite to eat and listen to live music at bars and restaurants on most weekends. Check out places like Prejean's, Blue Moon Saloon, Hideaway on Lee, Rock'n'Bowl® de Lafayette and Artmosphere.
Lots to Love in Lafayette 
As an area with an incredibly rich culture and history, time is always well spent in Lafayette! You are sure to leave with your bellies happy and your hearts full. Be sure to check out more information about Lafayette, Louisiana and follow them on social media. Remember to share your adventures here using the hashtags #LaffyLouisiana, #OnlyLouisiana and #FeedYourSoul.