Day Trip Itinerary: New Iberia
New Iberia is rich in Cajun culture and experiences that will make lasting memories.
Situated south of Lafayette and north of the rich Gulf waters of Vermilion Bay, New Iberia abounds with Cajun cuisine, mom-and-pop diners, swamps to explore and so much more. Iberia Parish, of which New Iberia is the most populous city, was one of the first regions to be settled by the Acadians — French-Canadian refugees who arrived in south Louisiana in the 1700s, better known today as Cajuns. Their rich cultural history, paired with unforgettable scenery and hospitality, makes New Iberia one of the most fascinating places to explore in Louisiana.
Breakfast Options:
Victor's Cafeteria
Located in historic downtown New Iberia, Victor's Cafeteria has been a tradition since 1969, and man, do they know good Cajun cooking! At Victor's, you can find a big Southern breakfast, homemade pies baked in a flakey puff pastry and so much more homestyle cooking!
Teche Café 
Loreauville's breakfast and lunch spot, Teche Café, serves up traditional breakfast favorites plus Cajun classics like beignets and étouffée and soul food classics like barbecued chicken and potato salad. This spot opens their doors early, so it's a hot spot for the earlybirds.
LeJeune's Bakery
The building that houses LeJeune's Bakery was built in 1884 by Oscar LeJeune. This beloved family business has kept the traditions of the past alive and still bakes its bread and ginger cakes as the LeJeune ancestors did over 100 years ago! LeJeune's Bakery is considered so significant that it's listed on the National Register of Historic Places.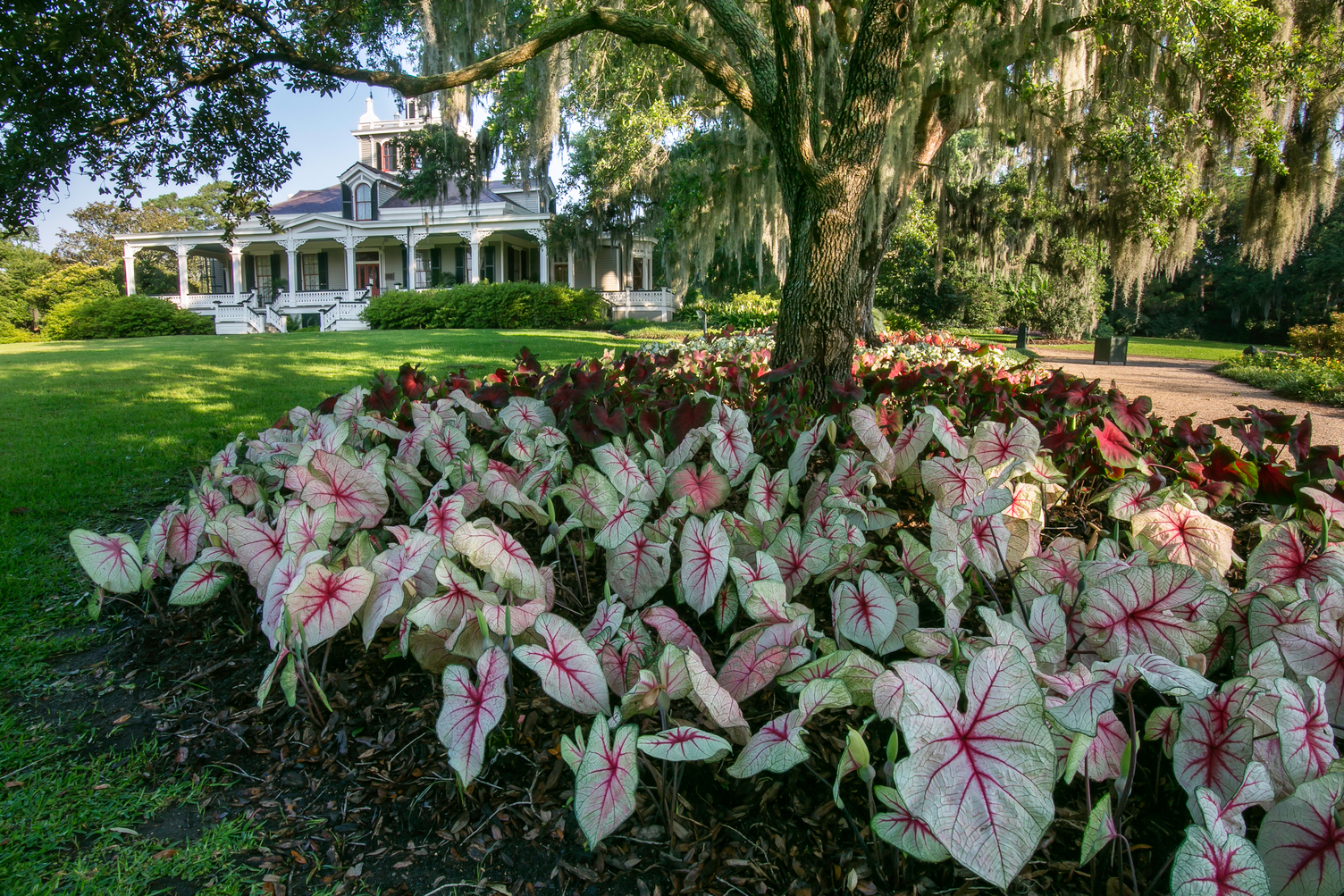 Rip Van Winkle Gardens & the Jefferson Home.
Pick up local products from Conrad Rice Mill/Konriko Company Store.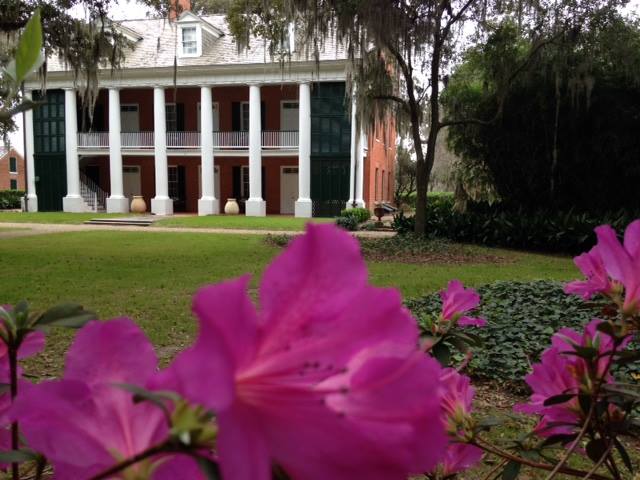 Shadows on the Teche in downtown New Iberia.
Morning Activities and Attractions:
New Iberia National Register Historic District
Explore New Iberia's Main Street, a Great American Main Street Award winner. Take a walking tour of the historic buildings and take a stroll along the Bayou Teche Boardwalk. Pop into the local art galleries, boutiques, antique shops and more for some retail therapy.
Jeanerette Museum
Step into the past at the Jeanerette Museum and learn about the last 200 years of the sugarcane industry, the cypress lumber industry and the days of the steamboat. Kids will love the Swamp Room, which features more than 40 native specimens in a wildlife setting.
Conrad Rice Mill/KONRIKO Company Store
New Iberia's Conrad Rice Mill is the oldest rice mill in America and is also one of the leading tourist attractions in the Bayou Teche area. At this National Register of Historic Places site, you can watch an introductory video about the history of rice farming in Louisiana, tour the mill itself and shop at the KONRIKO Company Store for some truly unique local souvenirs.
Shadows-on-the-Teche
Set among live oaks draped with Spanish moss, Shadows-on-the-Teche was built in 1834 by sugar planter David Weeks. The National Trust for Historic Preservation site on the banks of the Bayou Teche opened to the public in 1961, and offers a rare glimpse into the life of a wealthy family through their home and artifacts. The tour explores life at Shadows during the 1840s-1860s from the viewpoint of Louisa Bryant, the enslaved housekeeper, and Mary Weeks, the plantation owner.
Bayou Teche Museum
Discover Iberia Parish at the Bayou Teche Museum in beautiful downtown New Iberia, where interactive exhibits on everything from local industry to TABASCO and food festivals welcome visitors. In the Sugar Gallery, watch the process of sugar planting and refining on film, then see an old sugar kettle and other antique farming tools used to process sugar.
Lunch Options:
Duffy's Diner
A 1950s-style dining experience in the heart of New Iberia, Duffy's Diner serves up po-boys, sandwiches, hot dogs, seafood burgers and dinners, along with gumbos, salads and shakes in a family-friendly atmosphere.
Cafe Jefferson
Check out Cafe Jefferson at Rip Van Winkle Gardens. Nestled in a grove of ancient live oaks, the restaurant offers a breath-taking view of the gardens and Lake Peigneur. Try their famous Crabmeat Au Gratin and homemade desserts like the White Chocolate Bread Pudding!
Bon Creole Lunch Counter
Bon Creole is a popular spot for mouthwatering seafood baskets, home-cooked plate lunches, boiled crawfish (seasonally) and more. Stop by and try their award-winning overstuffed po'boys and gumbo while enjoying the cozy ambiance complete with rustic decor and antique tables.
Cypremort Point State Park on Vermilion Bay.
Cafe Jefferson's Shrimp Salad.
The Tabasco Factory in Avery Island.
Afternoon Activities and Attractions:
Jefferson Island & Rip Van Winkle Gardens
Located on a coastal salt dome, Jefferson Island is flanked by 25 acres of semi-tropical Rip Van Winkle Gardens and Lake Peigneur. Visitors can start their experience by viewing a documentary on the 1980 collapse of that giant salt dome beneath the lake, then stroll through the exquisitely restored gardens before watching birds at Rip's Rookery and touring the Joseph Jefferson Home. 
Cypremort Point State Park
Enjoy an afternoon on the water at Cypremort Point State Park located on Vermilion Bay. A half-mile stretch of a man-made beach provides a delightful area for relaxing, picnicking and fun on the water. The 185-acre park is also a special attraction for nature enthusiasts. Located in the heart of a Louisiana marsh, the site contains an abundance of wildlife. 
Avery Island
The McIlhenny family introduced Tabasco pepper sauce in 1868. Take a tour of the Tabasco Factory and Museum to learn the history of the spicy hot sauce and stop by the Country Store for treats and souvenirs. Then, explore the Jungle Gardens, a 170-acre botanical park and bird sanctuary with a unique hidden gem - a 900-year-old Buddha statue.
Dinner Options:
Jane's Seafood & Chinese
Jane's Seafood & Chinese has been previously recognized by The Daily Iberian's Best of the Teche for their po'boys, boiled seafood and gumbo. This casual family-friendly environment not only offers the best boiled and fried seafood in town, but you'll also find a variety of Chinese dishes including their famous fried rice. 
Landry's Cajun Seafood & Steakhouse
Landry's Cajun Seafood & Steakhouse is located in a rustic, Cajun-style home off Jefferson Island Road and features live Cajun music on Friday and Saturday night. The Cajun menu includes everything from crawfish bisque to crabmeat au gratin, frog legs and "Louisiana Festival" seafood dinners. 
Preservation Bar & Grill
Preservation Bar & Grill is an intimate, social restaurant and bar, specializing in the use of fresh, seasonal, and locally sourced ingredients. Specialties include boudin egg rolls, seafood tartare and smoked turkey and sausage gumbo.
Discover additional trip ideas in New Iberia or attractions in the surrounding area.