Day Trip Itinerary: Lafayette
Venture into the heart of Cajun territory and experience happiness.
Known as the "Happiest City in America," Lafayette is at the heart of Cajun culture in south Louisiana. The local music, cuisine, cultural history, and friendly residents create a unique experience that can be found nowhere else in the world. Enjoy a day learning about the settling of the Acadians, dine on delicious jambalaya or étouffée, and dance to the sounds of zydeco as you make your way through the city!
Breakfast Options:
T-Coon's Restaurant
T-Coon's is among the top spots for authentic Creole and Cajun dining in Lafayette. Its founder, David Billeaud, is a sixth-generation native of Broussard (near Lafayette), and his team knows the fundamentals of great south Louisiana cooking.
Scratch Farm Kitchen
The Scratch Farm Kitchen is a charming downtown Lafayette breakfast and lunch spot supporting local farmers and growers, and bringing the freshest fruits, vegetables, and meats to the plate. True to its name, everything here is made from scratch. 
Dwyer's Café
Dwyer's Café in Lafayette has been in business for decades and has become well known among locals for its tasty breakfast items and plate lunches.
Morning Activities and Attractions:
LARC's Acadian Village
Tour Acadian Village, created to preserve a piece of early Acadian heritage. Seven of the eleven buildings are authentic homes of the 19th century, donated by the families whose ancestors once occupied them. All homes show the passing of time and are remarkable examples of the ingenuity of the early Acadian home builders, complete with wooden pegs, mud walls, hand-hewn cypress timbers, and high-peaked roofs. Each was moved piece by piece and carefully restored.
Zoosiana: Zoo of Acadiana
Since 1992, Zoosiana: Zoo of Acadiana has been introducing children and adults alike to the world of fascinating creatures from around the world. Meet some of the more than 1,000 animals and learn about the importance of their conservation at this lush park in Broussard.
Kart Ranch
Buckle up and get ready for an awesome time at Kart Ranch in Lafayette. Besides the fast-paced (yet safe) go-kart action on the track, you'll find miniature golf and a huge arcade at this family-friendly attraction.
Vermilionville Living History Museum and Folk Life Park
Since its opening in 1990, Vermilionville Living History Museum and Folk Life Park has become one of Lafayette's premier tourist attractions. Sitting on a lush 23-acre site on the banks of Bayou Vermilionville in the heart of Lafayette, this historic village provides a place to learn about local history, cultural exchanges, historic architecture, and traditional music and food.
Lunch Options:
Dean-O's
Dean-O's is an Italian restaurant with a Cajun flair. Family-owned and operated since 1971, the award-winning Dean-O's has been serving up delicious pasta salads, innovative specialty pizzas satisfying spaghetti and meatballs and more!
Johnson's Boucaniere 
Johnson's Boucaniere is a smokehouse, specialty meats store and restaurant located in downtown Lafayette. The meats are made using recipes from the world-famous Johnson's Grocery store, located in the town of Eunice. Check Johnson's Boucaniere's website and social media for menu updates.
Olde Tyme Grocery 
Since 1982, Olde Tyme Grocery in Lafayette has been serving up its famous po'boy sandwiches and Cajun charm to locals and visitors alike.
If you don't make it to T-Coon's for breakfast, then grab a plate lunch!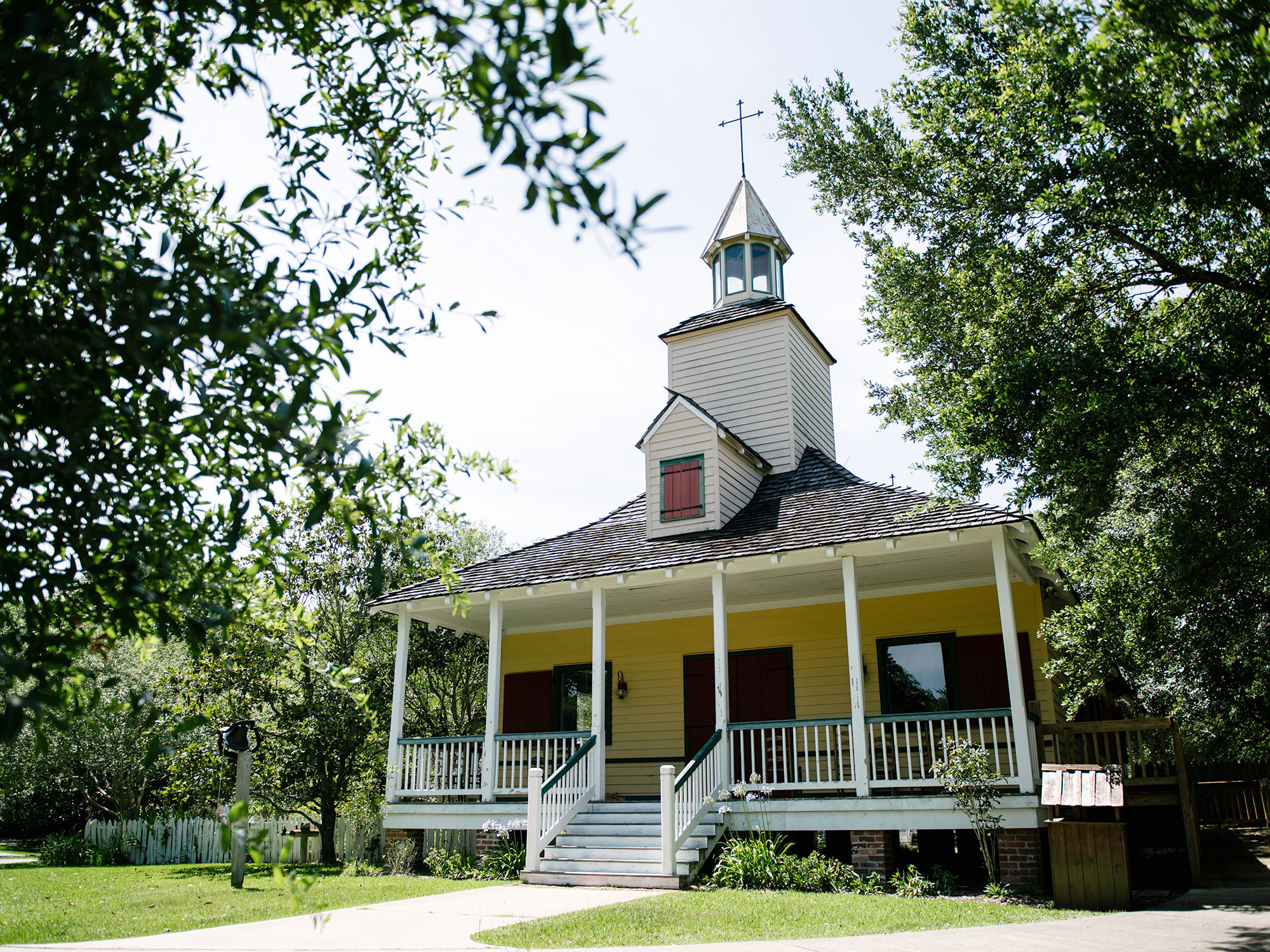 Visit historic Vermilionville.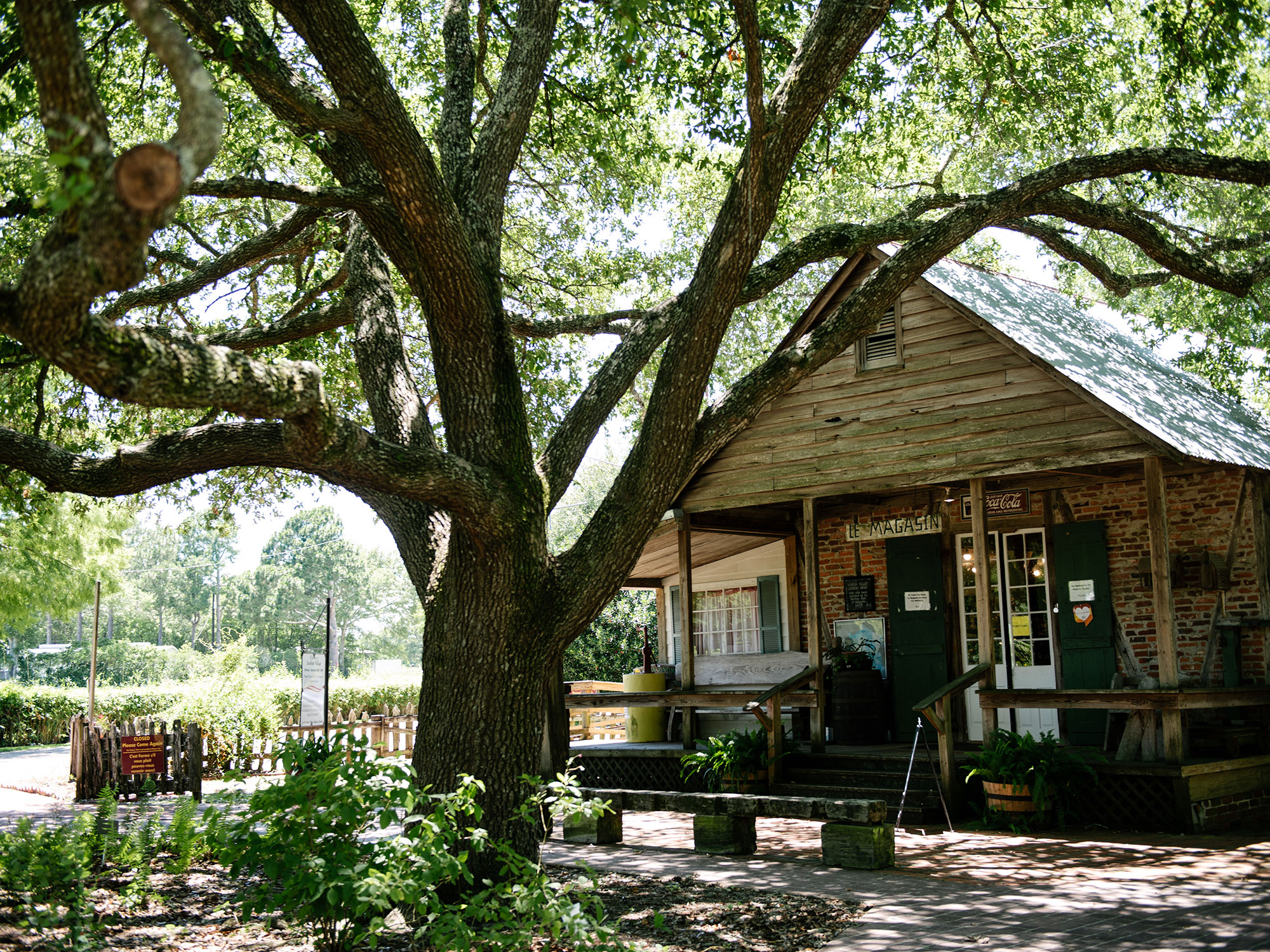 Experience Cajun cualture at Acadian Village.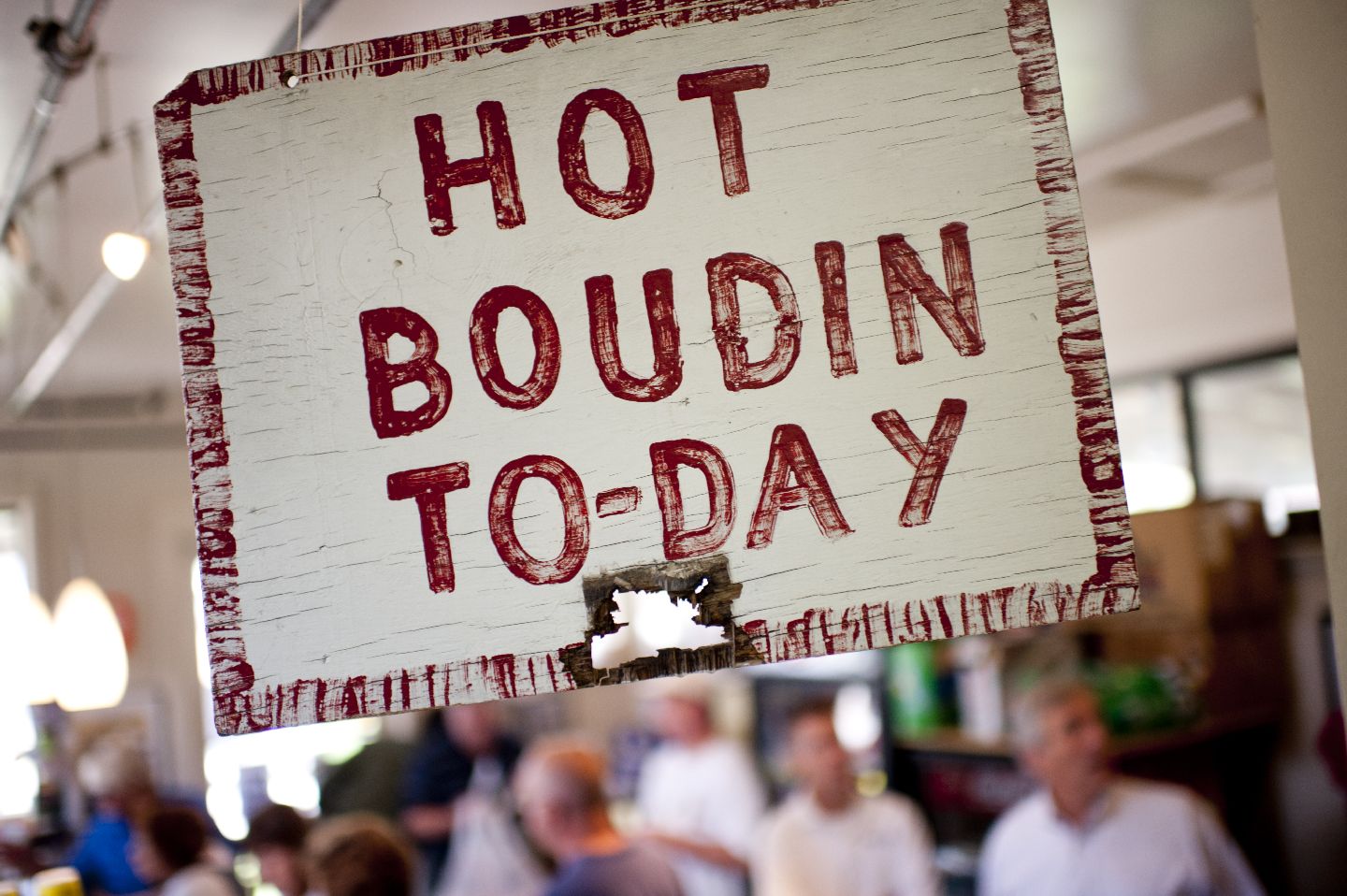 Don't miss the smoked delicacies from Johnson's Boucaniere
Afternoon Activities and Attractions:
Parish Brewing Company
Parish Brewing Company in Broussard serves up delicious, creative craft beers in their taproom. The taproom is kid-friendly and dog-friendly, so all are welcome! For a closer look, pop in on a Saturday for a free tour.
Cajun Food Tours
If you're a real foodie, check out Cajun Food Tours. Hop on the cozy customized tour bus to soak up the local history and culture. Best of all, you get to taste the fabulous cuisine that makes Cajun Country so unique.
Children's Museum of Acadiana
The Children's Museum of Acadiana's motto is "Learning by Doing," and, with hands-on exhibits like Architecture Alley (filled with Legos, Kapla blocks and other kid-friendly building tools) and Ami — The Acadian Ambulance (a full-sized ambulance with flashing lights), there's definitely plenty of fun learning to be found. 
Dinner Options:
Pamplona Tapas Bar
Pamplona Tapas Bar is located in downtown Lafayette, a thriving culinary mecca centered in the heart of traditional Cajun Country. By marrying chic urban elegance with rustic Spanish simplicity, Pamplona transports flavors from traditional Spain fused with international tastes, such as those from France, Italy, and North Africa. With bistro-style ambiance reminiscent of Hemingway's favorite haunts, Pamplona features succulent small plates — or tapas — with farm-fresh seasonal produce, meats and seafood, while also offering a full selection of world-class lunch and dinner entrees.
Spoonbill Watering Hole & Restaurant
Located in a former CONOCO gas station in downtown Lafayette, Spoonbill Watering Hole & Restaurant focuses on telling a story through every area and element of the restaurant. Specialties include fresh Gulf-seafood dishes like barbecued shrimp, seared tuna and Louisiana blue crab quesadillas.
Bon Temps Grill
Bon Temps Grill is a popular neighborhood grill where friends and family can go for a good time. Enjoy authentic Cajun cuisine with an elevated touch. This kid-friendly spot has something for everyone!
Discover more about the surrounding areas and additional things to do near Lafayette.