Day Trip Itinerary: Covington and Abita Springs
Covington and Abita Springs are two of a handful of charming cities on Louisiana's Northshore, the region north of Lake Pontchartrain that is less than an hour's drive from New Orleans. Here, you'll find scenic small towns, some of the best small cafés and restaurants in Louisiana and quiet bayous perfect for kayaking and fishing.
Breakfast Options:
Maple Street Bakery & Café 
Maple Street Bakery & Café is a wonderful little spot in Abita Springs, where you'll find a variety of breads, pastries, coffee and custom cakes. Its outdoor, café-style seating makes Maple Street Bakery & Café a pleasant spot to hang out with family and friends.
St. John's Coffee House
Located in the heart of downtown Covington, just a couple blocks from the beautiful Bogue Falaya, St. John's Coffee House is a quaint little café offering pastries, muffins, croissants, cinnamon rolls and bagels.
Mattina Bella
Mattina Bella, located in downtown Covington, has perfected the art of breakfast. It has been repeatedly rated as the Best Breakfast Restaurant on the Northshore by Tom Fitzmorris, New Orleans' premier food critic. Try their most popular brunch dish, the Blue Crab Benedict.
Morning Activities and Attractions:
Canoe & Trail Adventures
Canoe and Trail Adventures offers paddleboard, kayak, and canoe rentals seasonally from the dock at The Chimes Restaurant (a great spot for Louisiana specialties like fresh shucked Gulf oysters, alligator, red beans and rice, and crawfish étouffée). Paddle down the slow-moving Bogue Falaya River and splash around on sandy banks and spot schooling fish in its clear, shallow waters.
Insta-Gator Ranch and Hatchery
Insta-Gator Ranch and Hatchery in Covington has alligators everywhere, big blue pools of adults in crystal clear water, even a touch pool with juvenile gators kids can pick up to pose with. Learn about the alligator industry "from hatchling to handbag" and how Insta-Gator's partnership with Louisiana Wildlife and Fisheries has helped bring this species back from the brink of extinction.
Abita Mystery House and UCM Museum
Wacky and eccentric are the best words to describe the Abita Mystery House and UCM Museum, a quirky roadside attraction with thousands of found objects housed in a vintage gas station in Abita Springs. Buford the Bassigator and Darrell the Dogigator are can't-miss creatures.
Sightseeing Carriage Tours
America's oldest sightseeing carriage company, Royal Carriages, has expanded from New Orleans into Covington. Sightseeing historical tours of charming Covington, Louisiana run every Friday, Saturday, and Sunday. Carriage tours are 30 or 60 minutes, taking visitors through Old Covington with an expert guide to narrate the history of the area. 
Canoe & Trail Adventures. Credit: Louisiana Northshore
Insta-Gator Ranch and Hatchery.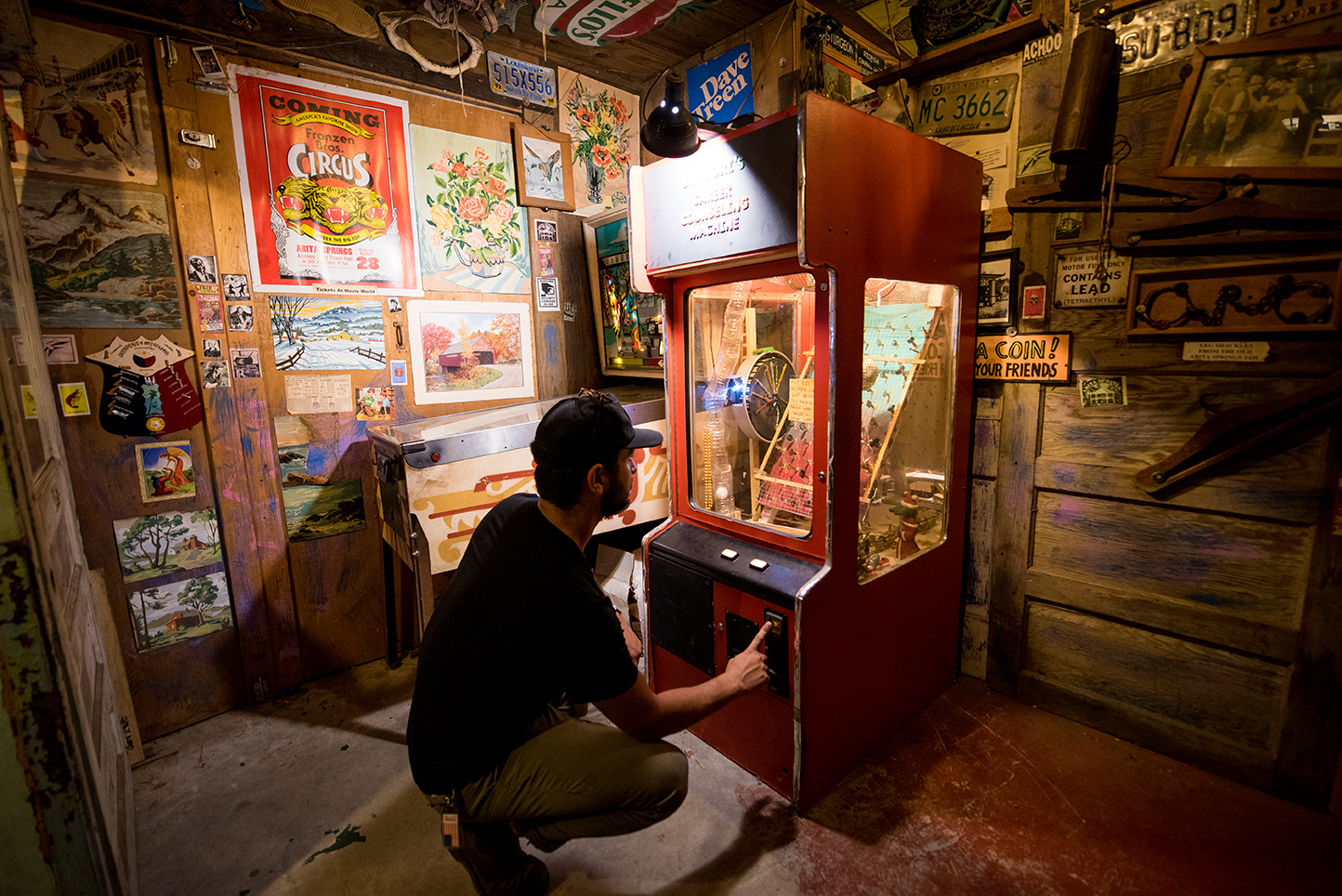 Explore the oddities at the Abita Mystery House.
Lunch Options:
LOLA
Located in Covington's old train depot, with the kitchen in a modified caboose, LOLA is home to fine, made-from-scratch Southern comfort foods from chefs Keith and Nealy Frentz, the 2012 King and Queen of Louisiana Seafood. In addition to soups, salads, sandwiches and daily specials, you'll find an upscale Louisiana-inspired dinner menu and delicious craft cocktails.
English Tea Room & Eatery
The English Tea Room & Eatery is an authentic English tearoom offering breakfast, lunch and brunch. In addition to a sizeable selection of teas, you'll find Shepherd's pie, sandwiches, salads and soup in a charming cottage. Reservations suggested for High Court and Windsor tea seatings. Gift shop includes teas, tea sets and cups, accessories and souvenirs.
Bear's Restaurant
Bear's Restaurant is a small, counter-service eatery in Covington that packs an unexpected punch. It's a great, casual spot for delicious appetizers and specialty burgers - however, locals argue that this spot has the best po'boys in the entire state.
Afternoon Activities and Attractions:
Tammany Trace 
The 31-mile Tammany Trace offers a scenic bike ride throughout St. Tammany Parish, with stops at individual trailheads in the towns of Covington, Abita Springs, Mandeville, Lacombe and Slidell. Consult a trail map to find the best route - kids will enjoy the playground and splash pads at the Abita Springs trailhead. Grab a rental from Brooks' Bike Shop in Covington or rental stands in Abita Springs. This rails-to-trails project meanders through lovely, wooded areas. Run, walk, cycle, blade or even bring your horse. The Tammany Trace is the best way to see the Northshore inside and out.
HJ Smith & Sons General Store & Museum
Family owned and operated since 1876, HJ Smith and Sons General Store & Museum in downtown Covington houses hundreds of items from 1870 through the early 1900s, including a 20-foot-long cypress dugout boat, cast-iron casket, old farming tools, a 1920s gas pump, a hand-operated wooden washing machine and much more. Admission is free; it's a working hardware store with some hard-to-find items. 
Shopping in Downtown Covington
Hunt for unique treasures to take home from the many boutiques, original art galleries, antiques and gift shops, and home furnishing stores. An artist's haven, downtown Covington is brimming with galleries and anchored by the St. Tammany Art Association. Don't miss the boutique and antique shopping on Covington's Lee Lane and Columbia Street. Find antique stores and gift shops in the historic Olde Towne district of Slidell — even an old-fashioned soda shop when it's time for a break.
Abita Brewing Company
Covington is home to Louisiana's largest beer-making operation, Abita Brewery. Here, you can sample beers in the tasting room and then discover how they are made. From the pure ingredients to the fermenting, filtering and bottling steps, you'll see Turbodog, Amber or maybe Bock being crafted, and get a taste of exclusive brews only available at the tap room. The original brewery location in Abita Springs, which is now the Abita Brew Pub, is a full-service restaurant that serves salads, sandwiches and entrees; some of them even incorporate the brewery's beers in their sauces.
Wild Bush Farm + Vineyard
Wild Bush Farm + Vineyard produces fine wines, and offers tastings in an old world tasting room and terrace. The tasting room is located adjacent to the estate vineyards and provides a terrific setting to enjoy a picnic lunch and a great bottle of wine. The tasting room is also available for private groups by appointment. Keep an eye out for their popular Jazz'n the Vines outdoor concert series.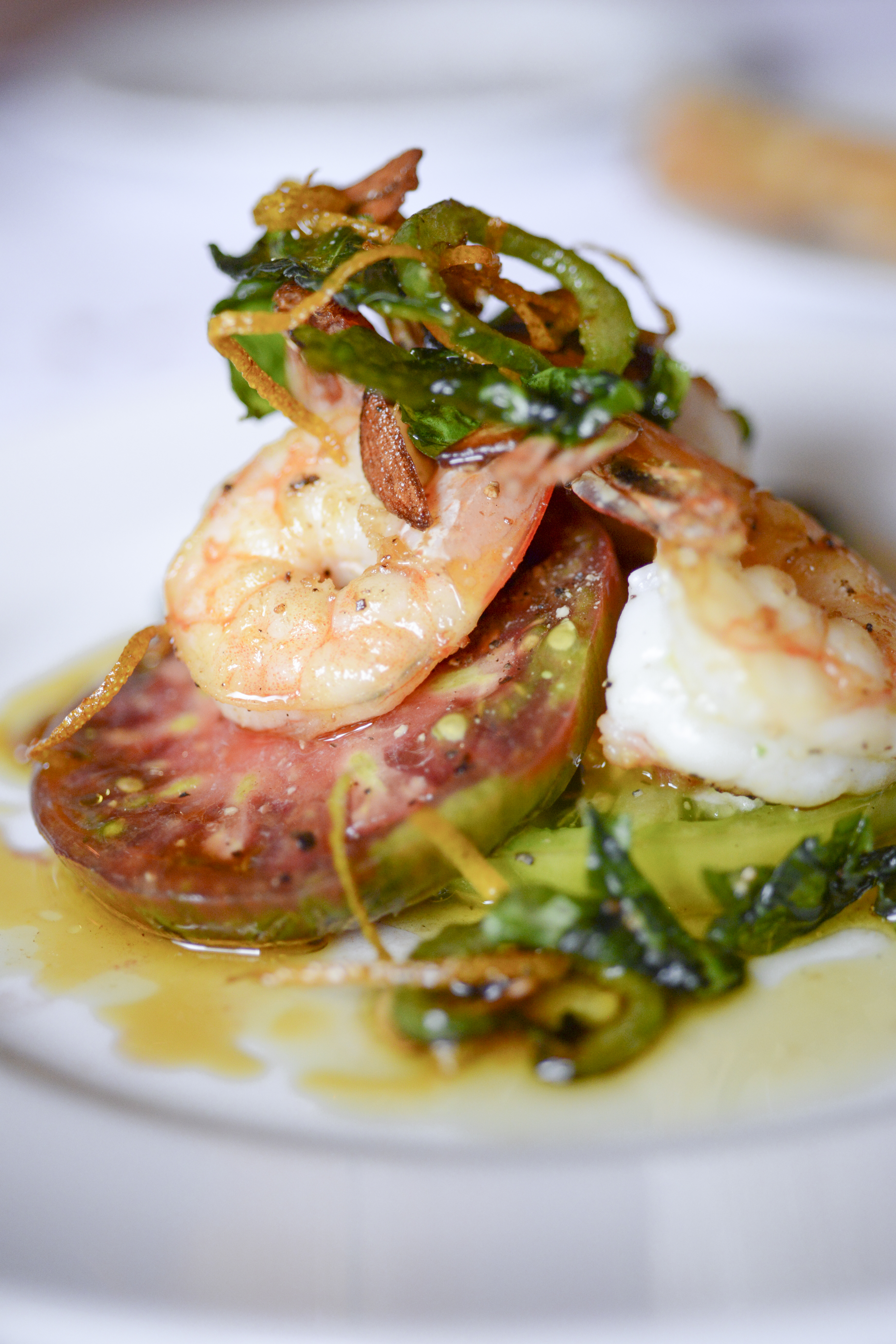 Del Porto Ristorante. Credit: Louisiana Northshore
Cypress Bar at the Southern Hotel.
Dinner Options:
Del Porto Ristorante
Covington's premier Italian dining destination, Del Porto Ristorante emphasizes seasonal dishes and local ingredients. Enjoy house-made pasta, soups and antipasti from the kitchen of husband/wife chefs David and Torre Solazzo, three-time nominees for the James Beard Award. Don't miss their incredible craft cocktails.
The Gloriette
The Gloriette is an upscale bistro housed in the renovated and historic boutique Southern Hotel in the heart of Covington's historic St. John District. The menu focuses on French-inspired fare, with a simple-yet-sophisticated approach to seasonal ingredients found in the region, served in a warm and vibrant setting. Follow up with a drink at the hotel's Cypress Bar, adorned with murals of historic Covington, offering live music and more.
Abita Springs Café 
Abita Springs Café is known for a variety of hearty dishes: steaks, ribs, Gulf seafood, burgers, po-boys, homemade soups, pastas and beignets. Its best-known delicacy, Southern Fried Pecan Pie, is a must-try for those with a sweet tooth. Abita Springs Café serves original coffees by Abita Roasting Company.
Discover additional trip ideas in St. Tammany Parish or attractions in the surrounding area.