12 Best Things to Do in Baton Rouge
From museums and golf to restaurants and distilleries, the capital city has plenty to keep you busy!
Louisiana's capital city, Baton Rouge, has a little bit of something for every interest. History buff? Check out one of the many museums and historic sites! Foodie? Eat your way through culinary hotspots like Downtown, Mid-City, and more. Lover of the outdoors? We've got you covered! Read on to find the best things to do in Baton Rouge.
Louisiana State Capitol and Old State Capitol
Two state capitols, countless stories: That's what you'll find when visiting the Louisiana State Capitol and Old State Capitol in downtown Baton Rouge. The Old State Capitol's museum houses artworks and historical exhibits that tell the story of Baton Rouge and Louisiana. The so-called "Castle on the River" is a dramatic example of Gothic and Victorian architecture, and was the state's seat of government until the 1930s. Don't miss the grandiose stained-glass dome inside — it's one of the most Instagram-worthy sights in all of Baton Rouge. Admission is free. The Louisiana State Capitol — the tallest state capitol building in the nation, at 450 feet — is likewise a monument to Louisiana's history, political and otherwise. Be sure to visit the 27th-floor Observation Deck overlooking Baton Rouge.
Capitol Park Museum
Right around the corner from the Louisiana State Capitol is the Capitol Park Museum. From Louis Armstrong to Huey P. Long, from Mardi Gras to fais-do-do, and from the nation-building commerce of the Mississippi River to the life-sustaining bounty of the Gulf of Mexico, the Capitol Park Museum provides a glimpse of Louisiana's unique history.
LSU Rural Life Museum
Louisiana State University's reputation looms large over Baton Rouge — and we're not just talking football, either. Take the LSU Rural Life Museum. This outdoor museum takes visitors on a time-traveling journey through the state's history, with hundreds of artifacts, plantation quarters and a variety of architectural styles unique to the region.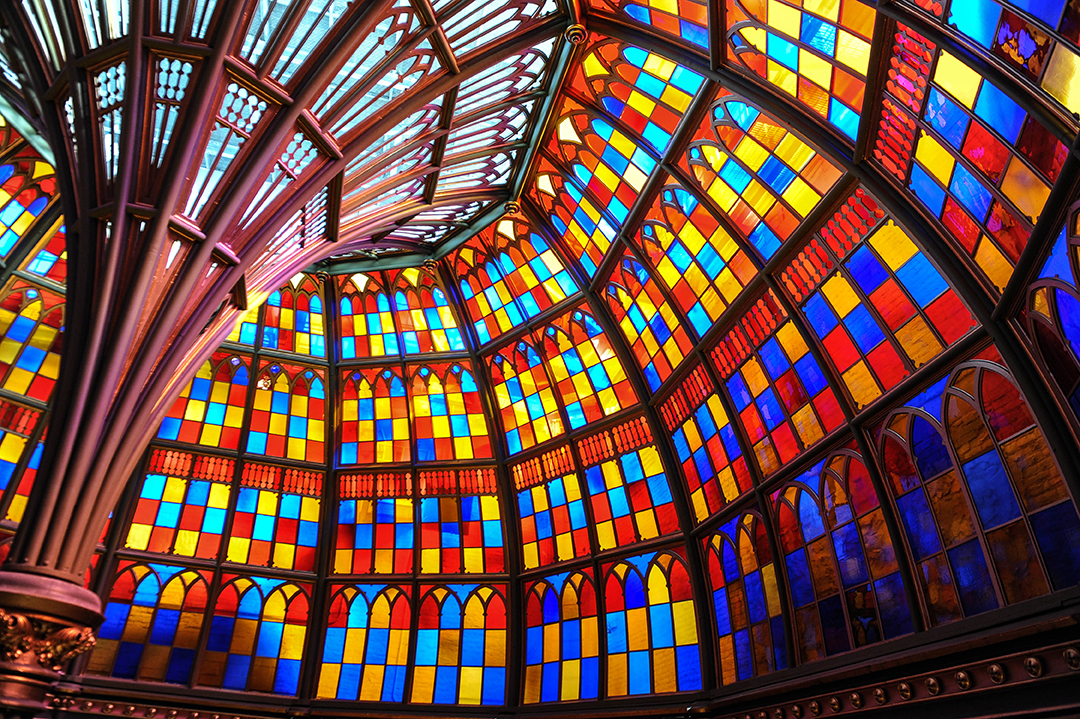 Old State Capitol's stained glass ceiling.
Louisiana's Old State Capitol.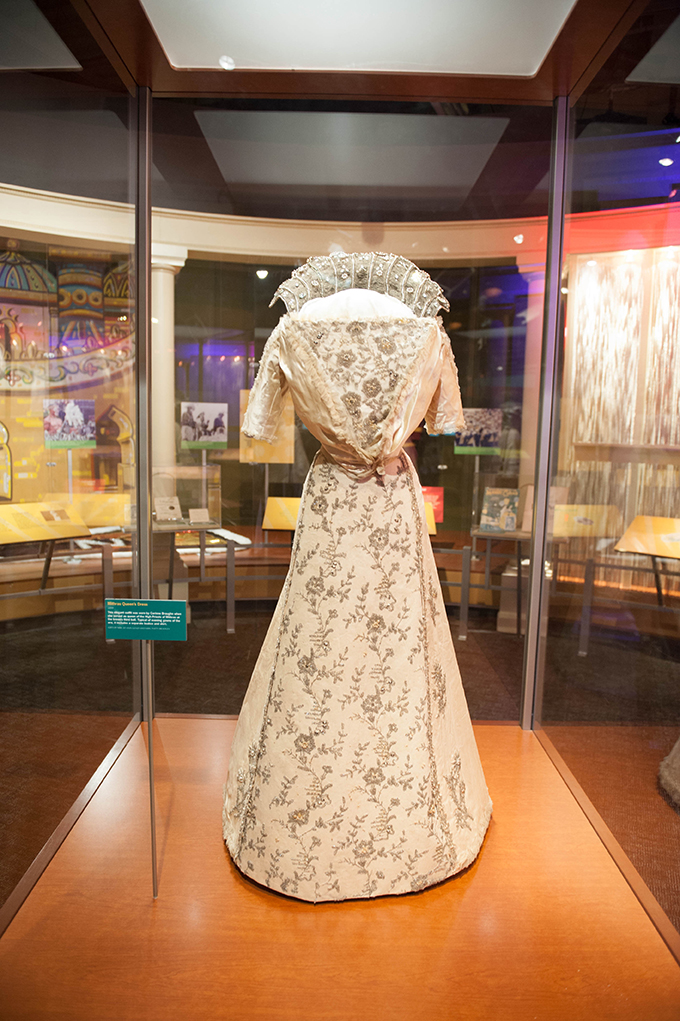 Capitol Park Museum Mardi Gras Exhibit.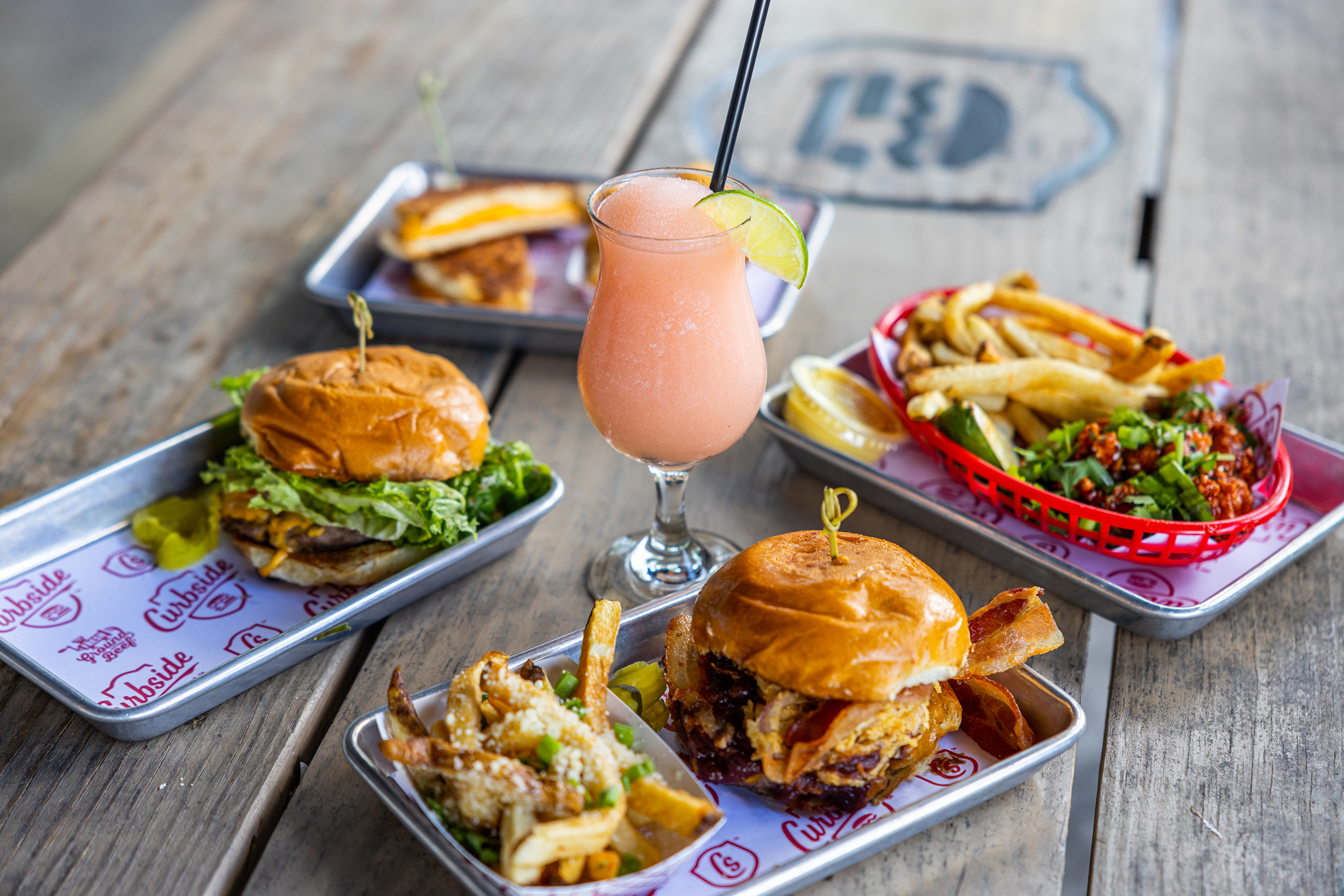 Grub from Curbside Burgers.
Mid-City and Southdowns Restaurants
Baton Rouge's Mid-City neighborhood is a prime destination for food lovers, with numerous restaurants that put the city on the culinary map. Standouts include Curbside, a burger joint that adds a gourmet twist on the classic burger and chicken sandwich; The Overpass Merchant, which has an awesome brunch menu; Elsie's Plate & Pie, which specializes in both sweet and savory pies and other southern fare; and Kalurah Street Grill, an upscale Garden District restaurant located in a quirky and historic 1930s building that's literally under an overpass. Check out the Capital Cravings Culinary Trail for all the delicious eats in the Capital City.
Magnolia Mound Plantation House
Magnolia Mound ranks among Louisiana's oldest intact plantation homes, dating all the way back to 1791. What began as a small-scale settler's home blossomed into a 900-acre farming operation that lasted until Louisiana became a state in 1812. See locally made, Colonial-era furniture, decorative arts that came by ship through the Port of New Orleans, local textiles and some of the most authentic French Creole architecture in the region.
Baton Rouge Zoo
Baton Rouge Zoo ranks among the top family attractions in the city. This is a place where kids' imaginations can run as wild as the animals, and explore exotic environments-in-miniature while learning about the importance of ecological conservation.
LSU Rural Life Museum & Grounds.
Crawfish Queso and Pork Rinds from Elsie's Plate & Pie.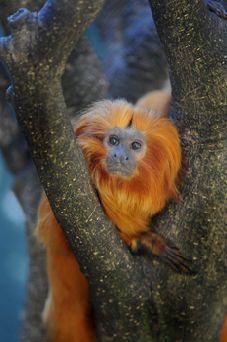 Monkey at the Baton Rouge Zoo.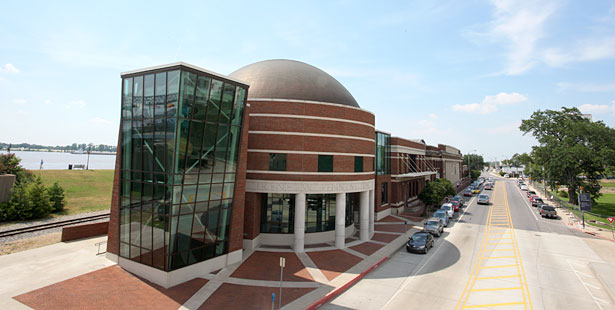 Louisiana Art & Science Museum.
Louisiana Art & Science Museum
Housed in a 1925 historic railway station, the Louisiana Art & Science Museum is an inspiring collection of creative works, interactive exhibits and fascinating artifacts. Permanent exhibitions include the Ancient Egypt Gallery and planetarium, while the arts side of the museum incorporates science-inspired works.
BREC Bluebonnet Swamp Nature Center
BREC Bluebonnet Swamp Nature Center is a wetlands wonderland right in the middle of Louisiana's second-largest city. The 103-acre facility offers visitors a quick getaway from urban Baton Rouge and offers a taste of the south Louisiana wilds, with more than a mile of boardwalks and gravel paths that take visitors through a cypress-tupelo swamp and beech-magnolia and hardwood forests. Don't be surprised if you see some of the local residents as well, which includes such critters as armadillos, deer and otter.
USS KIDD Veterans Museum
The USS Kidd is a relic of the nation's World War II past, and today stands as a monument to those who fought in the Pacific theater. The destroyer, restored to its 1945 configuration and docked in the Mississippi River in downtown Baton Rouge, was nicknamed the "Pirate of the Pacific." Walk in the footsteps of servicemen and women aboard the decks of this fascinating ship, and learn the stories of soldiers living through one of the most pivotal moments of American history.
BREC Bluebonnet Swamp Nature Center.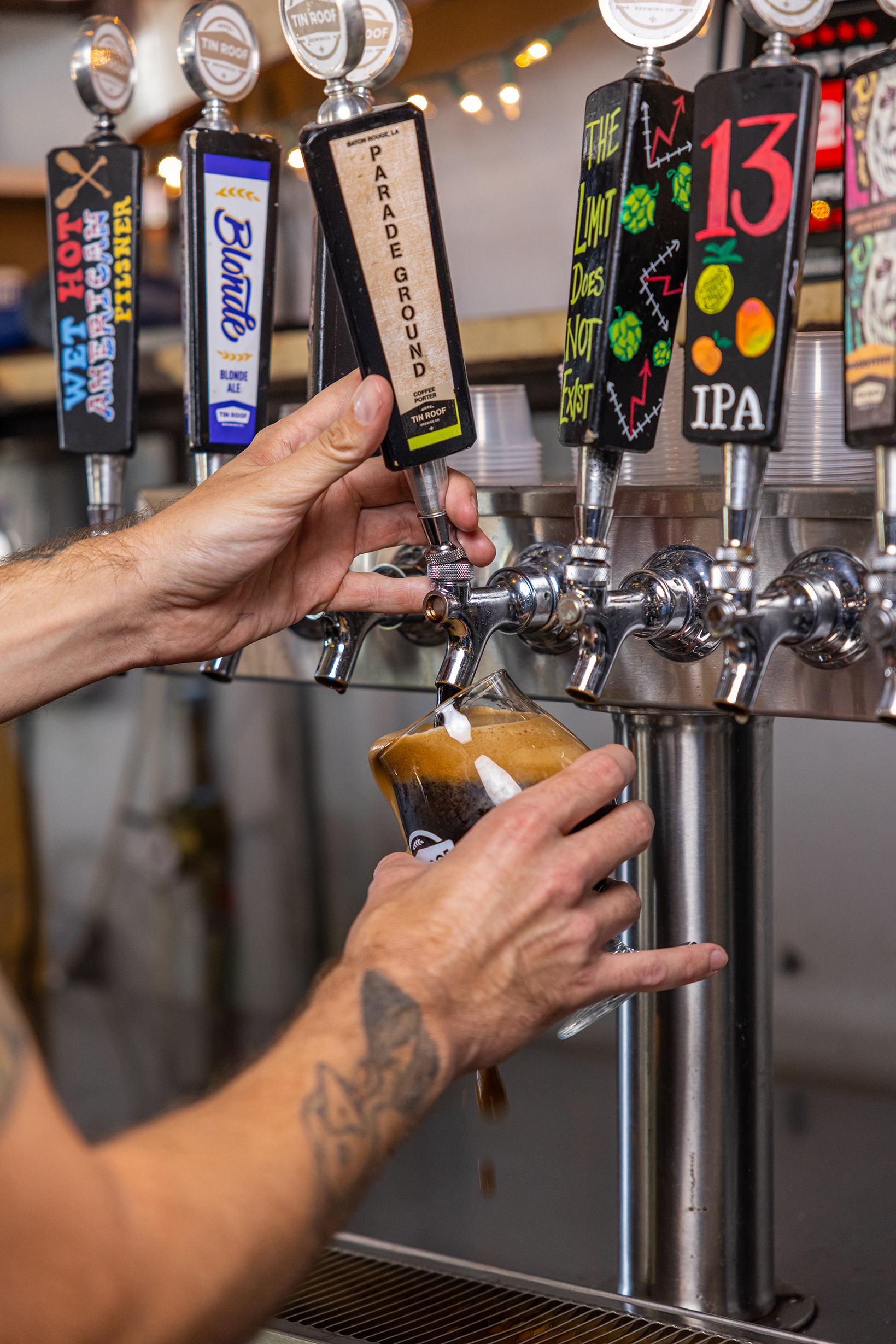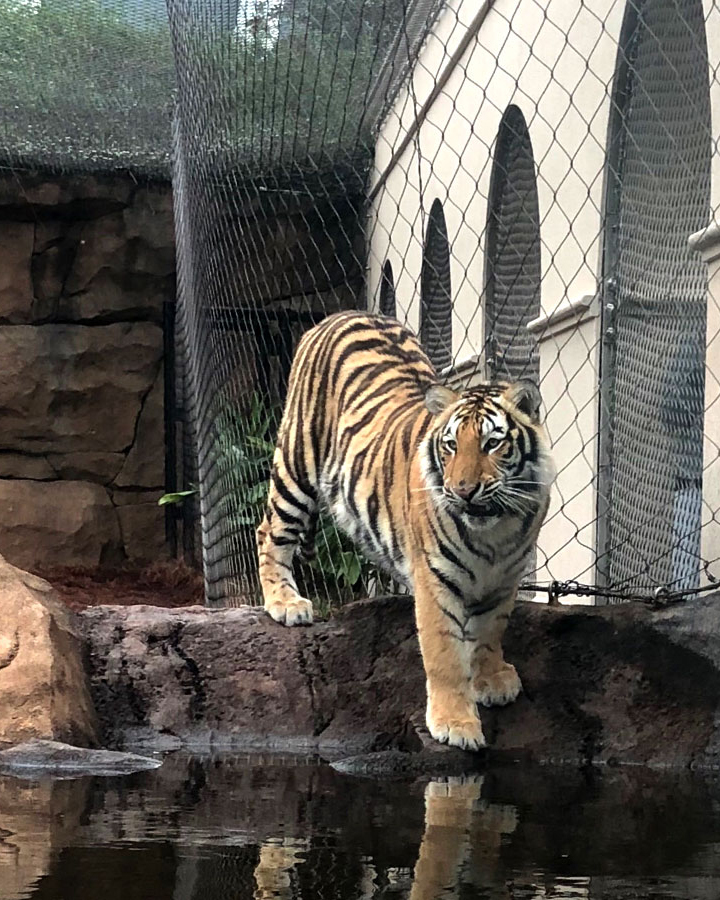 LSU's mascot, Mike the Tiger.
LSU AgCenter Botanic Gardens
Walk among the greenery that comprises LSU AgCenter Botanic Gardens, a Louisiana State University facility that welcomes visitors and researchers alike. The living laboratory, where scientists study everything from wetlands crops to ornamental landscaping plants, includes numerous gardens for visitors to enjoy. The Steele Burden Memorial Orangerie includes citrus trees which, when in bloom, give off some of the sweetest smells you'll find in any garden. Also worth exploring are the Children's Garden, Tropical Garden and other gardens devoted to roses, camellias and swamp plants.
Brewery and Distillery Tours
Louisiana's home-grown liquor and beer industries have flourished in recent years, and in Baton Rouge, you can get a firsthand look at how it's all made. Three Roll Estate offers behind-the-scenes tastings and tours, where visitors can learn about how Louisiana sugarcane juice is turned into phenomenal rums, vodka and whiskey. Tin Roof Brewing Co., just about a mile from downtown Baton Rouge, hosts regular events and offers brewery tours by appointment. Baton Rouge Distilling has both private and group tours at its facility.
Santa Maria Golf Course
A member of the prestigious Audubon Golf Trail, Santa Maria Golf Course is built on 150 acres of rolling terrain, featuring 18 lakes and two natural waterways. Practice your golf skills with 18 holes complete with sand bunkers, exquisite Bermuda fairways and mature oaks. The Spanish-style clubhouse includes a pro shop and a full-service restaurant perfect for a drink and a bite after a round. Santa Maria Golf Course has been recognized as one of the best public golf courses in southeast Louisiana, having received Golf Digest's highest ranking for a municipal course.
Bonus:
Animal lovers won't want to miss a visit to the LSU campus to see Mike the Tiger, the live mascot for the state's flagship university. And if you've always wanted to pet a sloth or swim with an otter, you're in luck. Just a half hour from Baton Rouge in Ethel, you'll find Barn Hill Preserve, where you can check up-close encounters off your bucket list.
For the latest tips on things to do and places to eat in the "Red Stick", check out the Visit Baton Rouge website.