Visit Louisiana's Sweet Spot
Find Louisiana's Sweet Spot in Ascension Parish
Today, Ascension Parish, Louisiana is a true American treasure. It is the 'Gateway' to a glorious and sublime portrait of time and people spanning more than five centuries. Nestled right between New Orleans and Baton Rouge, Ascension Parish is an immense collection of diverse histories. A place at the heart of what makes Southern Louisiana such a special destination. Where soul food merges with Creole cuisine, and where art, agriculture and industry meld to echo yesterday and today. Ascension Parish is Louisiana's Sweet Spot.  
Houmas House & Gardens 
Enjoy one of three restaurants at Houmas House & Gardens where both casual and fine dining are available. Menus are updated seasonally to reflect locally grown produce, providing a true farm-to-table experience. The onsite café has a full buffet breakfast and lunch of traditional Louisiana cuisine. The Carriage House restaurant is casual dining in elegant surroundings of the 1830s, and Latil's Landing restaurant allows guests to dine in the original 1770s French House while enjoying a custom five-course tasting menu with wine pairings.
Once you dine in the finest you must take a guided tour of the 1840 Greek Revival mansion, known as the Jewel of the River Road! Pop into the Turtle bar and get your mint julep, with fresh mint from the garden while you sip and stroll through the beautiful 38 acres of gardens at Houmas House of Louisiana native plants that change with the seasons. The Great River Road Museum is a self-guided tour that opens visitors' eyes to what early life along the lower Mississippi was like. You can continue your stroll over the Sweet Spot Landing to the levee top of the Mississippi River to catch the morning sun and you might be lucky to see a cruise ship docking.
Sweet Spots to Eat & Drink 
Louisiana's seafood is the finest and Ascension has many specialties, like The Guitreau at Mike Anderson's Seafood, the Dru Platter at Sno's Seafood and Steakhouse, or The Fourchon at Don's Seafood. You can't forget the white chocolate bread pudding at The Grapevine Café and the original strawberry daiquiri at Sugarfield Spirits is made with Louisiana strawberries and Louisiana's Sweet Spot Cider! Indulge in your local craft beer craving at Grain Creations (newly opened) and Gilla Brewery.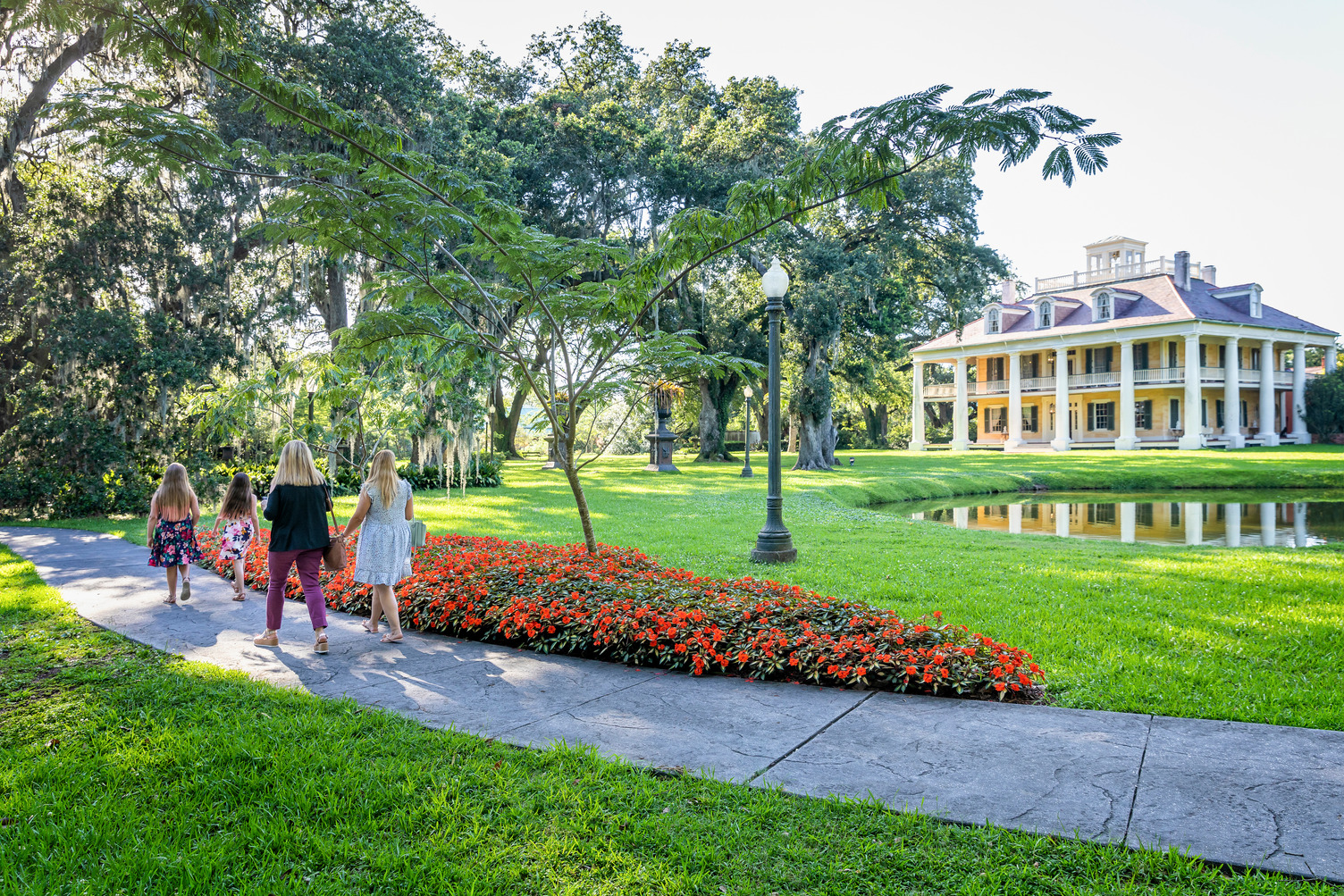 Enjoy a stroll on the grounds of Houmas House.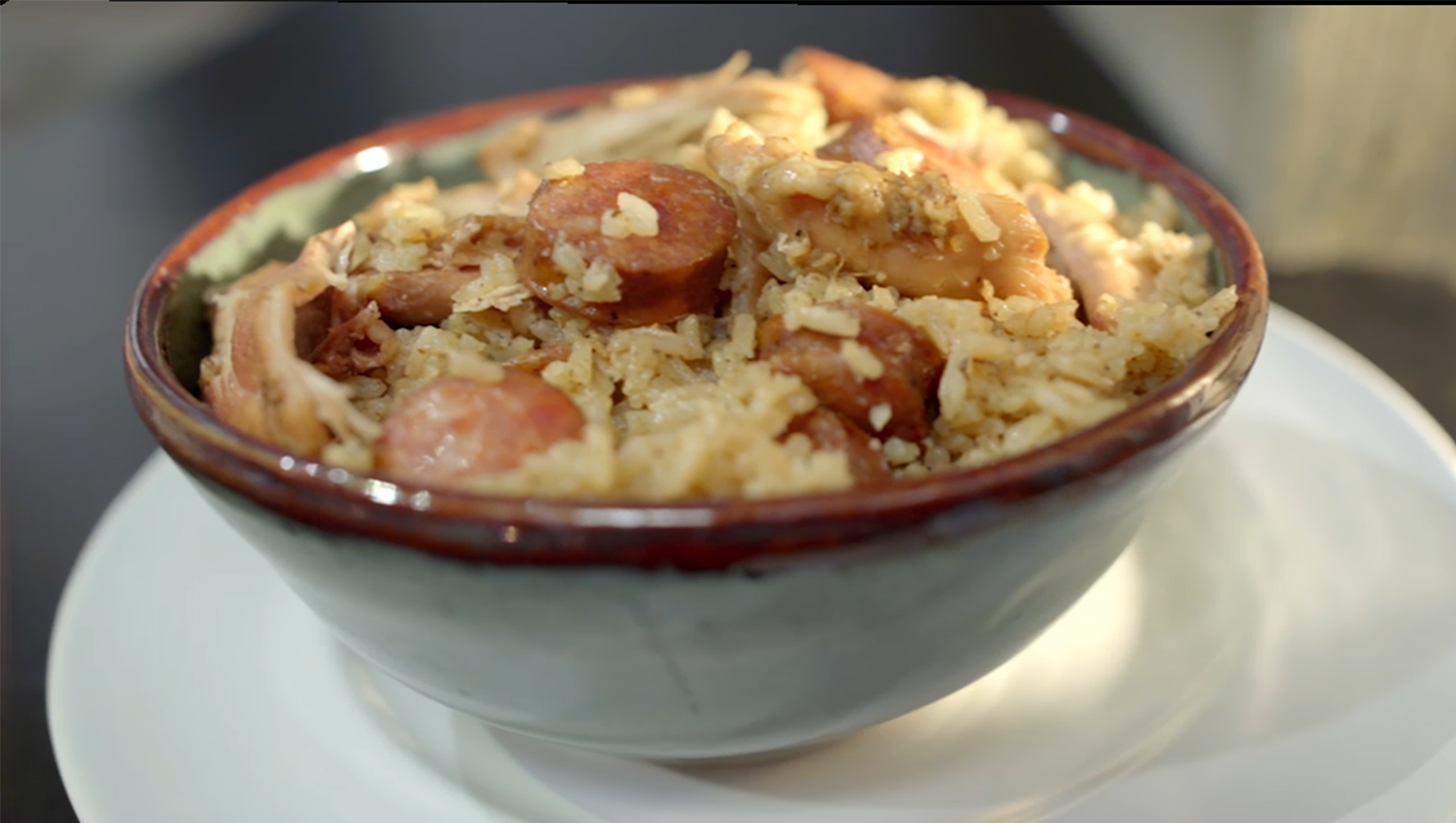 Gonzales, the "Jambalaya Capital of the World."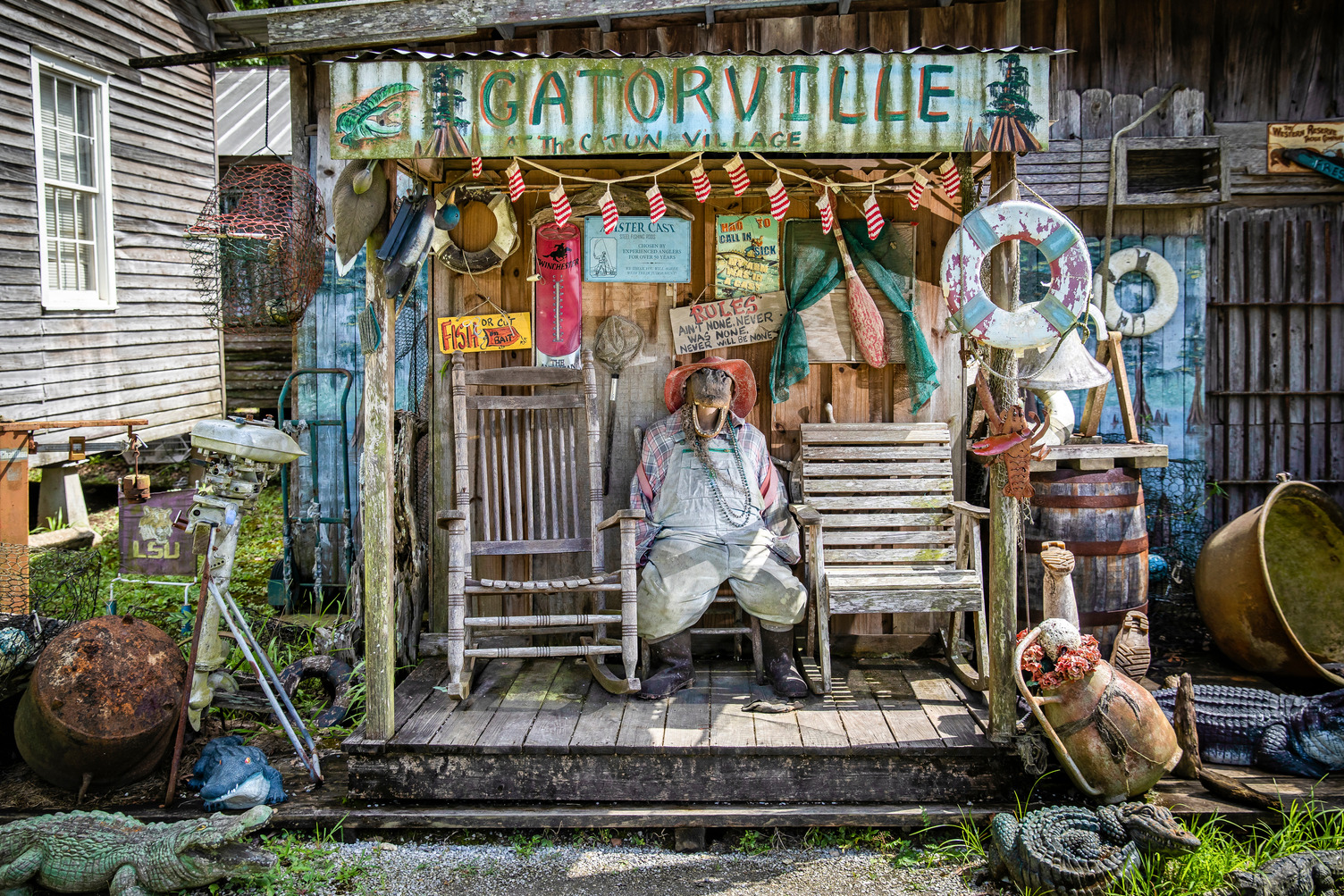 Visit the unique Cajun Village during your next shopping adventure.
Explore Donaldsonville in 7 wayside exhibits and take a trip to the past.
Sweet Spots to Shop
Put on your walking shoes to shop at the Tanger Outlet Mall and Cabela's - a sportsman's paradise in Gonzales, also known as Jambalaya Capital of the World. The Cajun Village in Sorrento is right up the road. Charming Acadian homes that are now specialty shops showcase Louisiana products, like cooking utensils, spices, seasonings, décor, clothing and pottery. Feeling creative? You can paint or make your very own masterpiece at Louisiana Pottery. On the property is The Coffee House serving breakfast and lunch and café au lait & beignets any time of the day. A special treat awaits out back in the swamp, two live resident alligators, Big Boy & Nubby.
Sweet Spots to Visit
For those history buffs, visit Historic Donaldsonville's walking tour, Donaldsonville's Historic Portal to the Past, to learn about the town that was once Louisiana's Capital and see structures dating back to the 1800s like the courthouse, catholic church and many homes. The walking tour, 2.5 miles, will take you by the Riverwalk on the Mississippi River, Ft. Butler, Crescent Park, Louisiana Square, African American History and Ascension of Our Lord Catholic Church. In the heart of town is the River Road African American Museum where you can learn about the history and culture of African Americans in the rural communities of south Louisiana.
Sweet Spots to Stay
Depending on what you like, Ascension has many brand hotels and quaint bed & breakfasts. For a grander experience, plan to stay at the Inn at Houmas House where the rooms are decorated with antiques and you can feel like you moved back in time. Peruse more Sweet Spots to Stay.
Louisiana's Sweet Spot is home to the Jambalaya Festival, Boucherie Festival, Louisiana's Sportsman Show and more! Take a look at the full list of our Calendar of Events!  Plan your next adventure today in Ascension Parish at VisitLaSweetSpot.com.