Day Trip Itinerary: Webster Parish
From serene forests to rocking music, there's something for everyone in Webster Parish.
Outdoor enthusiasts, nature lovers, history buffs and foodies will enjoy Webster Parish, Louisiana. Whether you're planning a solo getaway, a family trip or a group vacation, Webster Parish will roll out the welcome mat while you relish the scenery, revel in the history and reel in the fun. Visit beautiful bayous, lakes and other nearby natural wonders. 
Morning Activities and Attractions:
"Get Hooked" with Homer Humphreys
Fine tune your fishing skills with competitive fisherman, Homer Humphreys and Red River Guide Service. Homer has won tournaments on the Bass Anglers Sportsman Society and the FLW Outdoors tournament trails. When out on the water with Homer, expect to catch anything from bass and bream to crappie and catfish. Red River Guide service offers individual, corporate and group trip options. It's a great idea for a family outing as children are welcome and it's a great family-friendly experience. Plan your next fishing trip on Lake Bistineau, Caney Lake or Bayou Dorcheat.
Kisatchie National Forest: Caney Lakes
Outside of Minden, tucked into the Kisatchie National Forest, the beautiful Caney Lakes are perfect for fishing, swimming, water skiing, hiking, and camping. Find the perfect setup at the Beaver Dam campsites - each comes with electric and water hookups. The group picnic area accommodates up to 200 guests while each campsite fits up to eight campers. 
* Please note that the swimming and day-use area of the beach is closed between Labor Day and Memorial Day. 
Boom or Bust Byway Scenic Drive
Escape the city and take a drive on the Boom or Bust Byway. Louisiana has more than 15 scenic byways throughout the state that lure travelers with natural beauty, local history, cuisine and culture that has shaped the area. The Boom or Bust Byway follows Highway 2 and is defined by the Louisiana/Texas border on the west and the loop around the town of Homer to the east. The Boom or Bust Byway gets its name from the rise and fall of agriculture through the decades. From oil to cotton, timber and lumber, the byway has seen industries come and go, but its history remains. Your trip will vary in time depending on the number of stops, but plan for up to six hours.
Germantown Colony & Museum
The Germantown Colony & Museum tells the story of a small group of settlers led by the Count and Countess von Leon who made their way into the isolated wilderness of north Louisiana to establish a pure Christian community, their own "kingdom of heaven." The poor Count died of yellow fever along the Red River, but his wife continued on and managed to establish a remarkable settlement that endured for the next 40 years. The site includes several original buildings and the community cemetery.
Homer Humphreys with Red River Guide Service. Credit: Webster Parish CVC
Boom or Bust Byway. Credit: Webster Parish CVC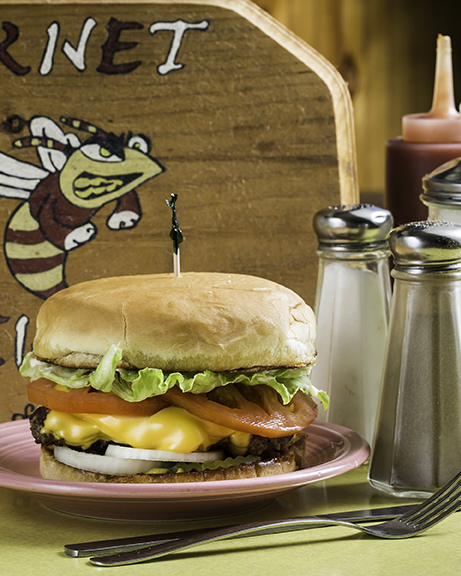 AmJenn's. Credit: Webster Parish CVC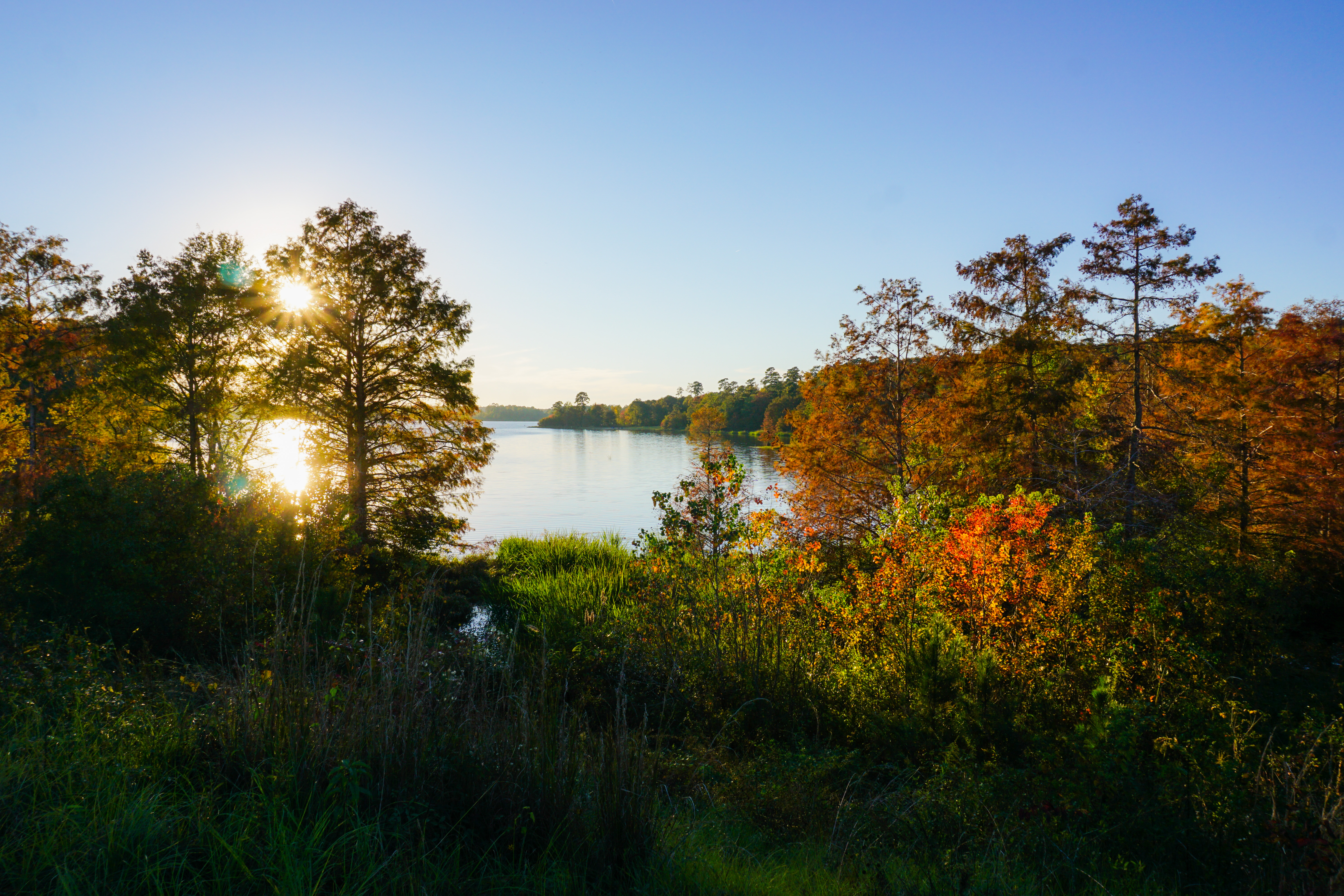 Caney Lakes in the Kisatchie National Forest. Credit: Webster Parish CVC
Lunch Options:
AmJenn's Soups & Scoops
AmJenn's Soups & Scoops is a retro diner serving traditional breakfast items, homemade soups, burgers, salads and even hand-scooped ice cream! This no-frills spot is sure to make you feel right at home.
Smokin' J's BBQ
People rave about the smoked meats and delicious sides served up at Smokin' J's BBQ. Your mouth will start watering just thinking about the smoked brisket, turkey, baby back ribs and jalapeńo cheddar sausages that are flying off the smoker. They put just as much love and time into their side dishes so save room for the jalapeño popper potato salad or the loaded green beans.
Geaux Fresh Bistro & Bakery
We know why Geaux Fresh has been voted Minden's Best Lunch Restaurant - it's all about their fresh take on traditional bistro. Don't miss the Spicy Nola Wrap stuffed with grilled shrimp and house-made remoulade sauce; the Bluebell salad with spring greens, blueberries and turkey bacon; or the Rocky Balboa burger with Italian sausage, mozzarella and pesto.
Afternoon Activities and Attractions:
Muddy Bottoms ATV Park
Muddy Bottoms ATV & Recreation Park is the perfect recreational escape - especially if you love ripping through the mud. The park is complete with a welcome center, bathhouse, pro shop, eating pavilion, amphitheater, cabins, RV hookups and sprinkler park. But let's be honest, the real excitement is the MUD! Grab an ATV and explore 5,000 acres of trails, bogs, and tracks. The park is designed with riders of all ages in mind so it's a great family option as well. 
Port O' Bistineau Boat Launch
Looking to reel in a catch or two? Port O' Bistineau boat launch gives you access to beautiful Lake Bistineau where you can catch black crappie, largemouth bass, yellow bass, catfish, bluegill, and red-ear sunfish. The calm waters are also a great place to paddle the waters and take in the scenery. The fishing marina and store onsite has essentials for a day of fishing.
Minden's Historic Residential District
Minden's Historic Residential District includes more than 70 properties, many of which are on the National Register of Historic Places. The neighborhood is an interesting mix of homes and churches dating as early as the 1850s. Walk or drive the neighborhood to see the beautiful architecture ranging in style from Greek Revival to early Georgian.
Dorcheat Historical Association Museum
At the Dorcheat Historical Association Museum, you'll learn all about Webster Parish's unique history through wall-to-wall displays. Learn about the Caddo Indians, see a log cabin that depicts life in the pioneer days, dive into the difficult year of 1933 and the hardships the area faced, and see a display dedicated to the modern-day movies that have been filmed in Minden.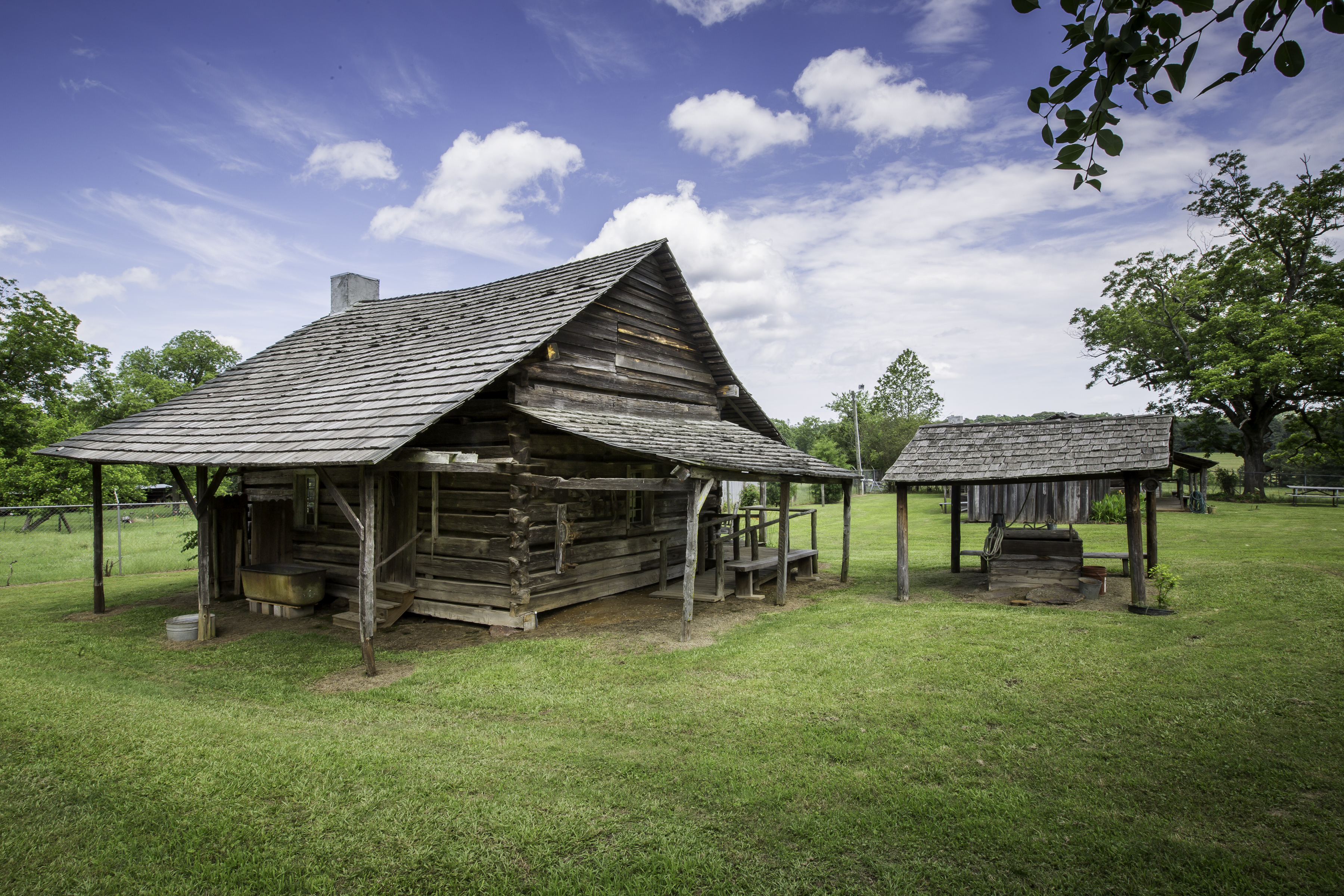 Germantown Colony & Museum. Credit: Webster Parish CVC
Geaux Fresh. Credit: Webster Parish CVC
Dorcheat Historical Association Museum. Credit: Webster Parish CVC
Dinner Options:
Habacu's Mexican Restaurant
Can't go wrong with a meal from Habacu's Mexican restaurant. They throw together large servings of classic Mexican dishes, including fajitas hot off the grill, paired with fresh margaritas.
Wilson's Steak and Seafood
Wilson's Steak and Seafood, formerly Wilson's Bistineau Inn, has been a fixture on Lake Bistineau since 1975. Enjoy the freshest seafood right from the gulf and dine on their beautiful deck and patio overlooking Lake Bistineau. 
Discover more about the surrounding areas and additional things to do near Minden.