Day Trip Ideas Near Poverty Point World Heritage Site
After exploring Poverty Point World Heritage Site, stay in the area for one-of-a-kind experiences.
Poverty Point UNESCO World Heritage Site is an awesome introduction for visitors to the north Louisiana area, setting the tone for a trip that highlights history and plenty of unexpected finds. But it's not the only attraction in this part of the state. Far from it, in fact. Here are just a few more exciting destinations worth checking out near the world-famous archaeological site. 
Day Trip Ideas Near Poverty Point
Biedenharn Museum & Gardens
Monroe
Part Coca-Cola museum, part botanical gardens, part historic home and part Bible museum, Biedenharn Museum & Gardens is one of the most diverse attractions you'll find anywhere in Louisiana. Explore bottling pioneer Joe Biedenharn's sprawling gardens and immaculately preserved house (complete with original furnishings), and learn about the family's ties to soft drink history — Biedenharn and his brother Herman were the first-ever Coca-Cola bottlers. The Bible museum features an array of rare artifacts and books, as well as special exhibits that change periodically.
Antique Alley
West Monroe
Stroll through the antique shops of West Monroe, a charming town on the banks of the Ouachita River opposite the parish seat of Monroe. Most stores are on Trenton Street, a wide boulevard with picturesque old storefront facades that appear as if they've hardly changed in the past century. Begin your antiquing odyssey at the Cotton Port Antique Mall, where more than 20 vendors have shops whose wares range from vintage glassware to classic (and classy!) jewelry and furnishings. After a stop at the antique mall, walk down the street to any of the many stores lining Trenton Street, including Trenton Street Antiques, Traditions on Trenton and Eleven 26 Boutique.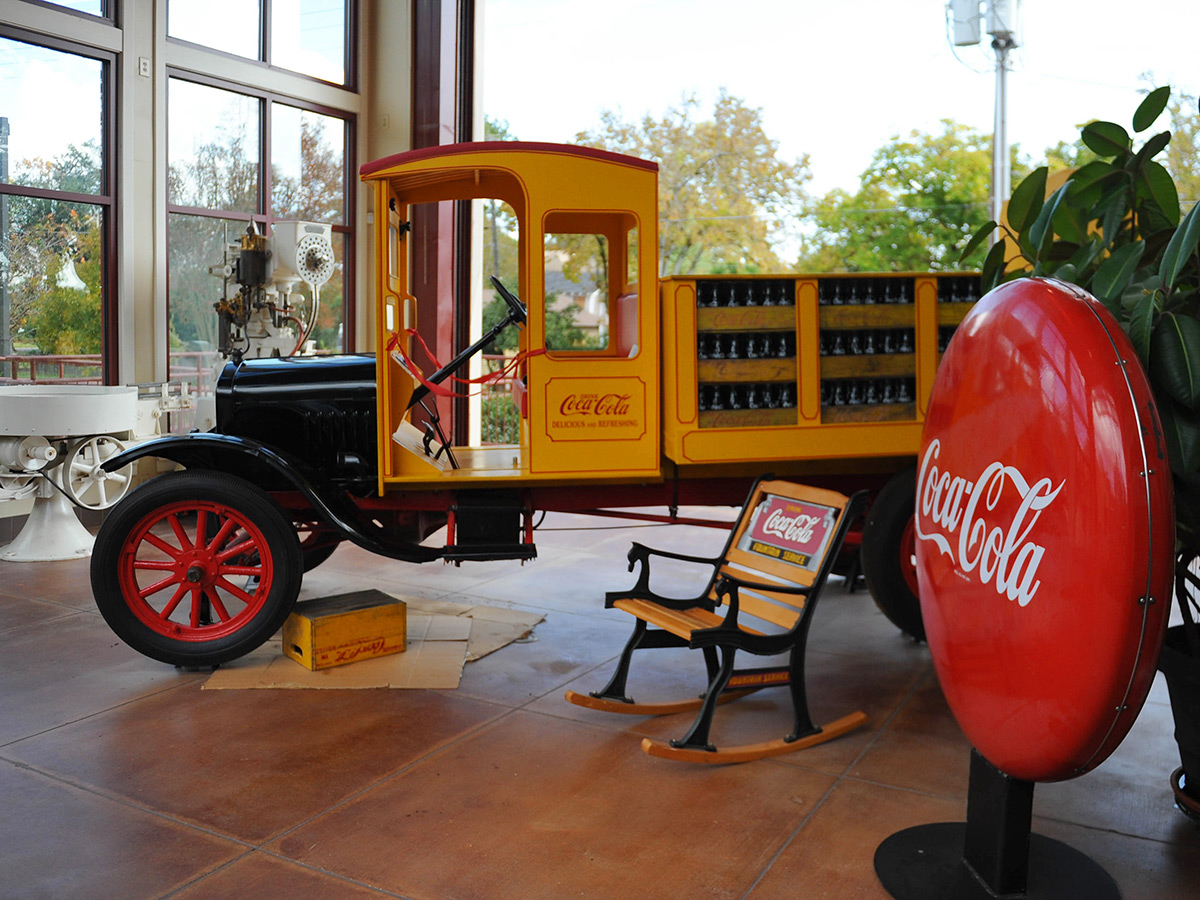 Biedenharn Coke Museum in Monroe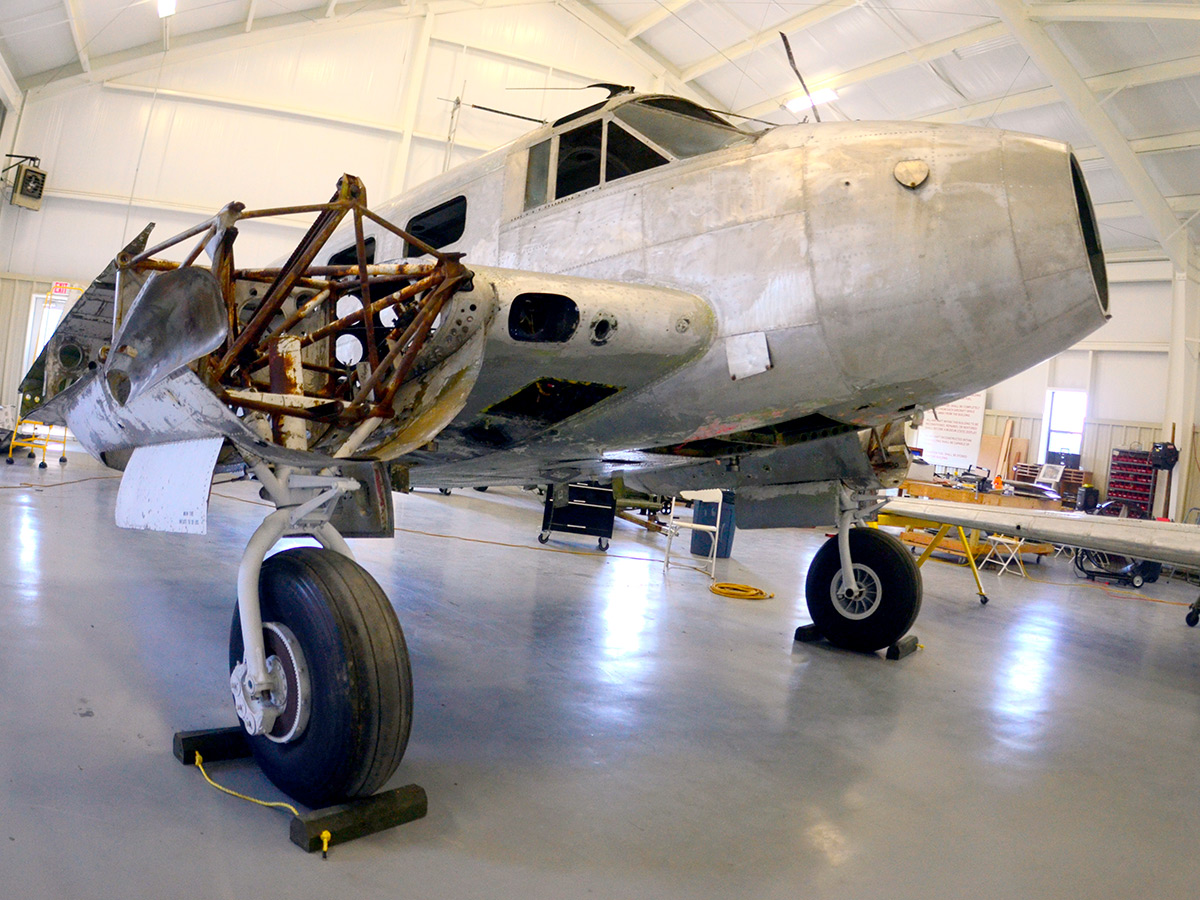 Chennault Aviation Museum in Monroe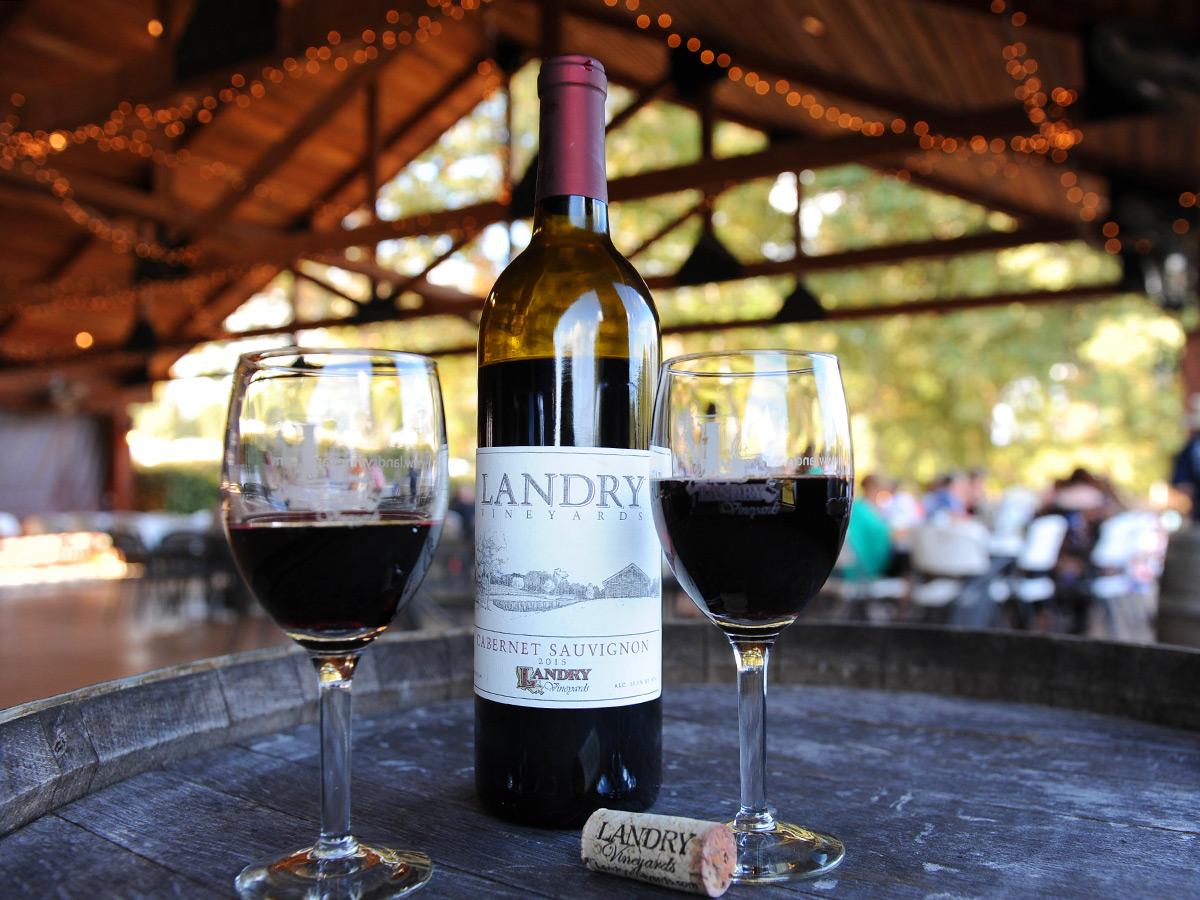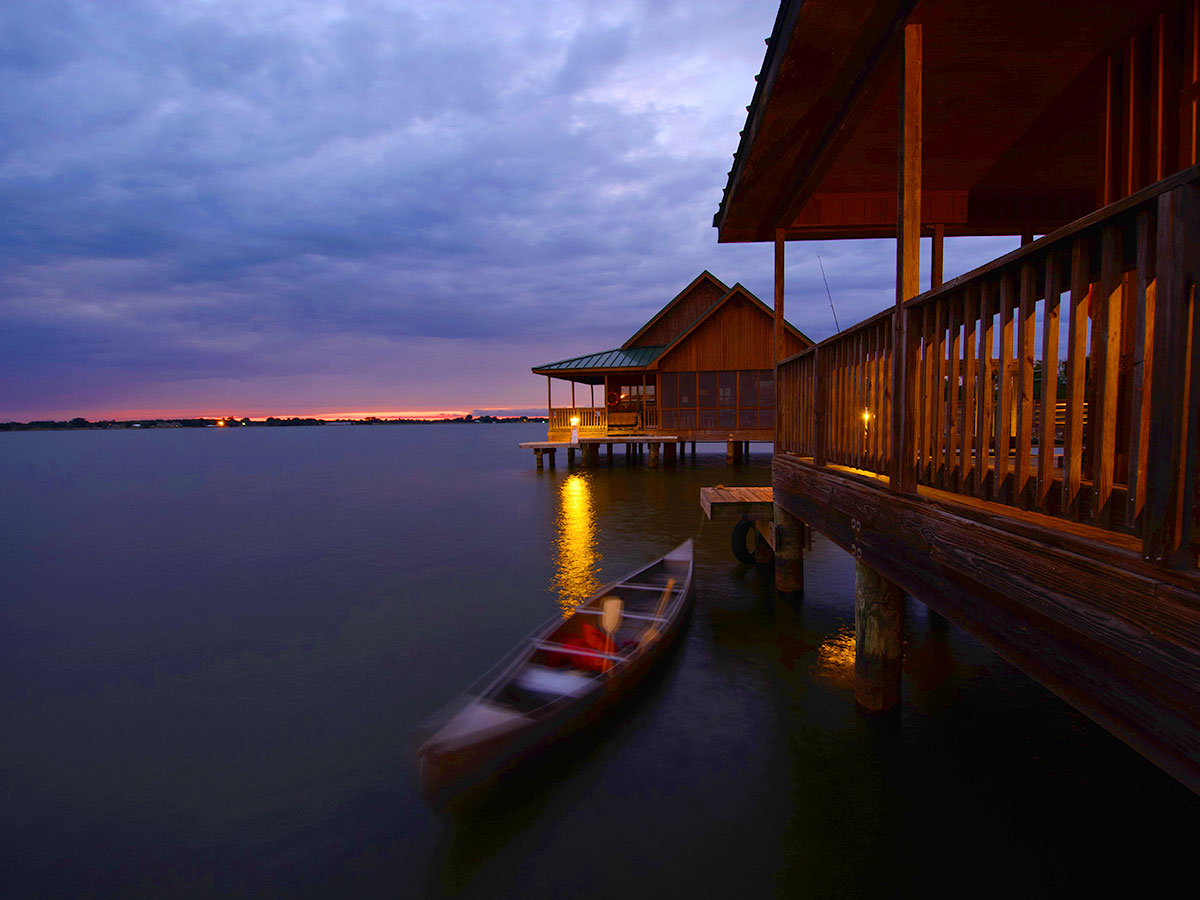 Cabins for rent at Poverty Point Reservoir State Park
Chennault Aviation & Military Museum
Monroe: All war veterans return to the home front with stories, but few could match General Claire Lee Chennault's. The World War II fighter pilot from the tiny farming town of Gilbert, Louisiana, rose to become one of the war's most celebrated aviators. At the Chennault Aviation & Military Museum, you'll be taken to the front lines with the general, seeing the battlefront through his eyes as he led campaigns for both the U.S. and Chinese air forces. Wartime artifacts, compelling stories and interactive exhibits tell of the challenges and triumphs that Chennault and his allies faced in wartime.
Restaurants in Monroe and West Monroe
A day exploring Poverty Point is sure to work up an appetite. Thankfully, Monroe and West Monroe's restaurants have you covered. Southern food and seafood with Cajun-Creole influences dominate the culinary landscape in the two cities. Perhaps the most famous among them is Cotton, a restaurant in one of downtown Monroe's most historically significant buildings, with menu items ranging from duck fat fries to phenomenal shrimp-and-grits. 
Poverty Point Reservoir State Park
Delhi
Relax at Poverty Point Reservoir State Park, a 2,700-acre preserve popular for its waterfront cabins, bass fishing and serene natural beauty. Walk along the nature trail near Bayou Macon — the same waterway you'll find at the edge of Poverty Point World Heritage Site — and look for the elusive Louisiana black bear. Look up, and you may spot some other rare fauna. This state park is situated within the massive migratory bird thoroughfare called the Mississippi Flyway, which many species follow when flying south for the winter.
Black Bear Golf Club
Delhi
Another great way to enjoy the day is to tee off at Black Bear Golf Club. As you play your way through the course, be on the lookout for some furry players. That's right! Bears have been known to join in on the golfing fun! Even if you don't see a bear, you've still got a front-row seat to some scenic views. 
Wild Country Safari Park
Epps
Ready for a wild ride? Then join a guided tour at Wild Country Safari Park, a hidden gem of an attraction where exotic animals roam. This privately owned preserve is a family-oriented vacation destination with plenty of kid-oriented activities. Learn about the habits and habitats of kangaroos, camels, llamas and zebras, witness the incredible power of a water buffalo meandering by, and get up very close and personal with the critters in the on-site petting zoo.
Chemin-a-Haut State Park
Bastrop
Your family will love the family-friendly Chemin-a-Haut State Park offering fun for everyone. The park's swimming pool, open seasonally, is a great way for visitors of all ages to cool off during the summer. For the kiddos, there are two playgrounds to keep smiles on their faces. The main attraction here, though, is the massive cypress trees in Bayou Bartholomew. The massive "Castle Tree" is estimated to be 1000 years old and measures 20 feet in diameter.
Learn more about things to do in northeast Louisiana.